Sexy, Glamorous and Bold!! After plenty of teases – from spotting pieces on the red carpet to Instagram photos and campaign images starring Gigi Hadid, Kendall Jenner, and Jourdan Dunn – the complete Balmain x H&M Lookbook has been finally revealed, and everything looks so incredibly good. From formfitting dresses to structured blazers, and lots of sparkle, the new collection spotlights Balmain's greatest hits with body con silhouettes, vibrant jewel tones, bold embellishments and strong shoulders.
Although the collection come in at a higher price point than most of regular H&M's pieces, but it's a real value for the money when we see the entire lookbook of this collaboration. As predicted many of the statement pieces are made from premium fabrics like leather, silk, and suede, featuring sparkling sequined embellishment, embroidery, and heavy hand-sewn beads, which is the first time H&M has ever used hand beading.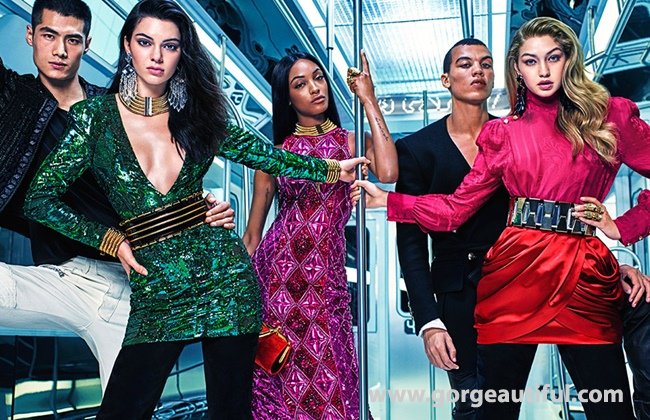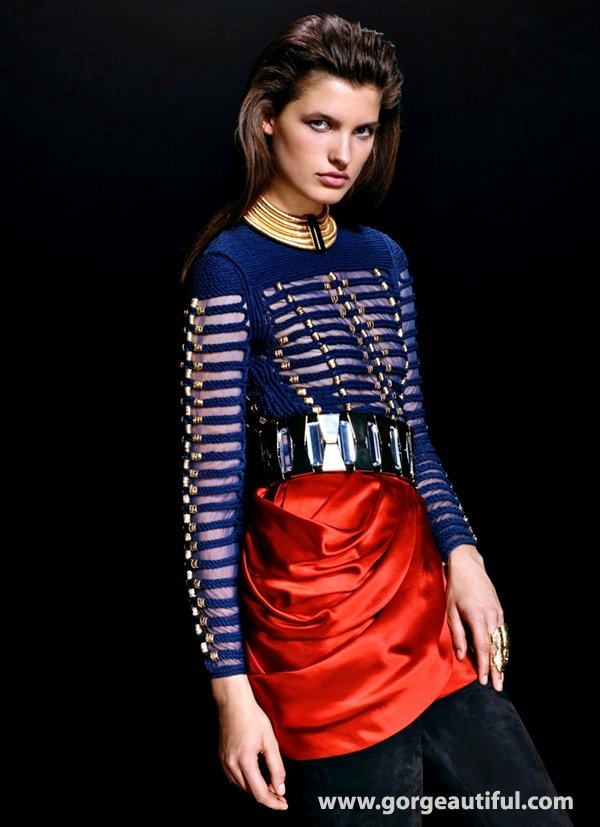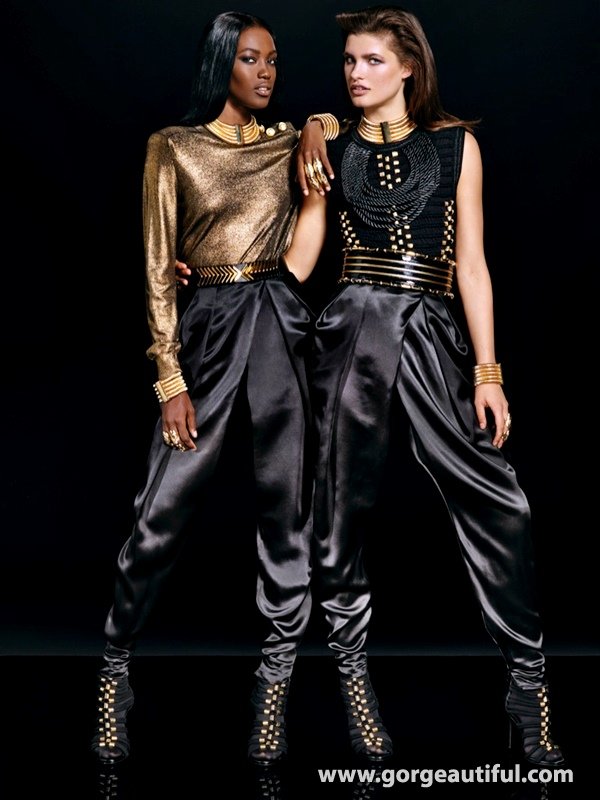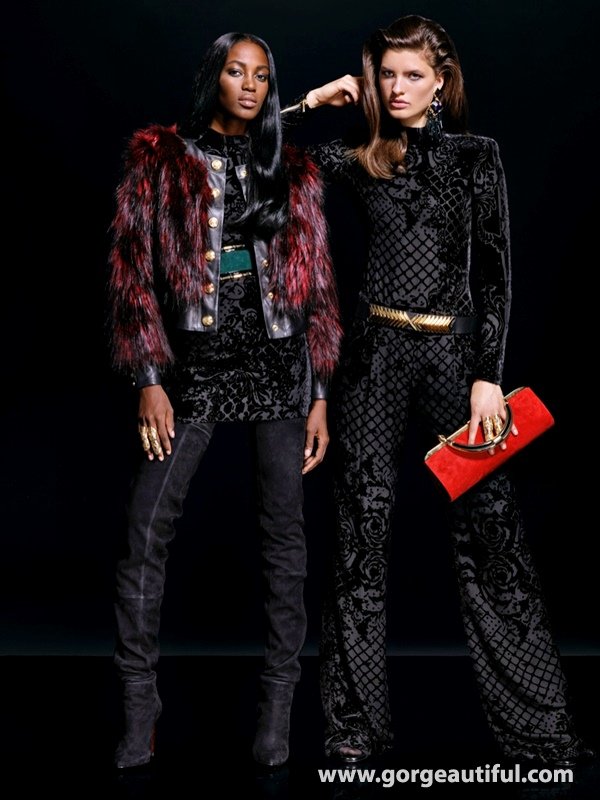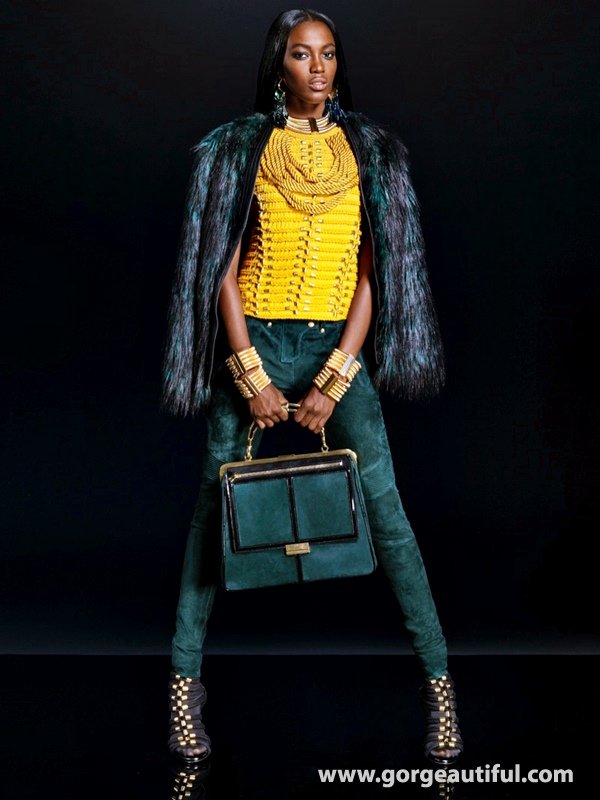 Starting from the separates including silk, satin, and velvety blouses, skirts and trousers, the range is average around $60 to $150. The selections will include Silk Gathered Mini Skirt ($99), Satin Harem Pants ($99), Striped Skinny Jeans ($99), Velvet and Silk Trousers ($129), Color-Block Turtleneck ($60), Striped Silk Shirt ($70), along with a range of fabulous blouses with bold details such as metal panel, bead and rope necklace embellishment.
For the footwear line-ups, booties are offered in average price including Gladiator Heeled Booties ($199) and Embellished Shoes ($169), although there's also a pair of Velvet Thigh High Boots coming up at $349 price tag.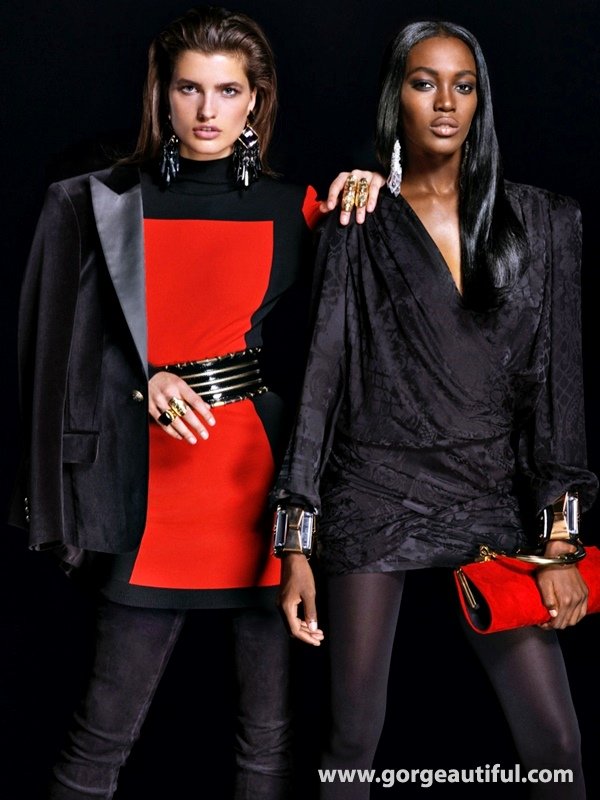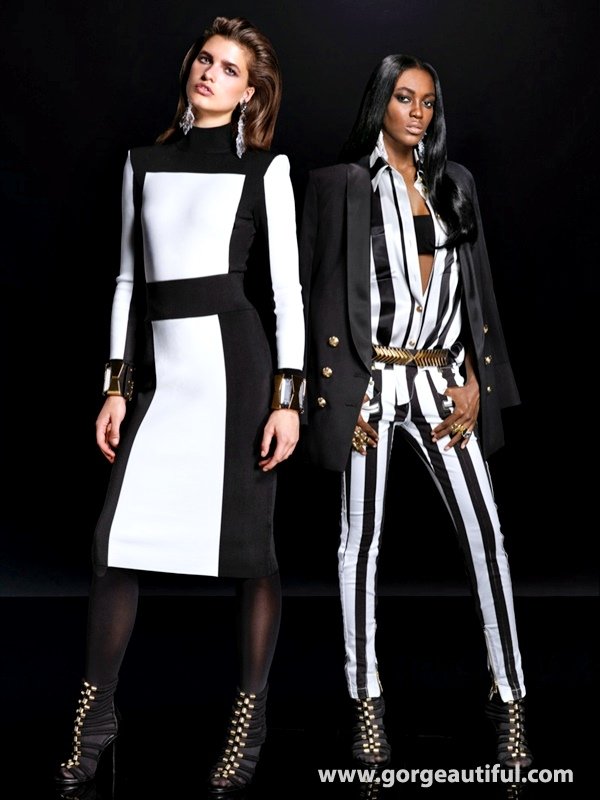 Among the classic color block dresses in bodycon silhouette – with a range from $60 to $150 – the heavily embellished dresses are priced in the $400 and $500 range, topping out at $649 for Hadid's Harper's Bazaar fully embellished pattern party dress. Additionally, while the sparkling embellished fuchsia dress comes in at a staggering $499, the green plunging neckline sequin number is more affordable at $199.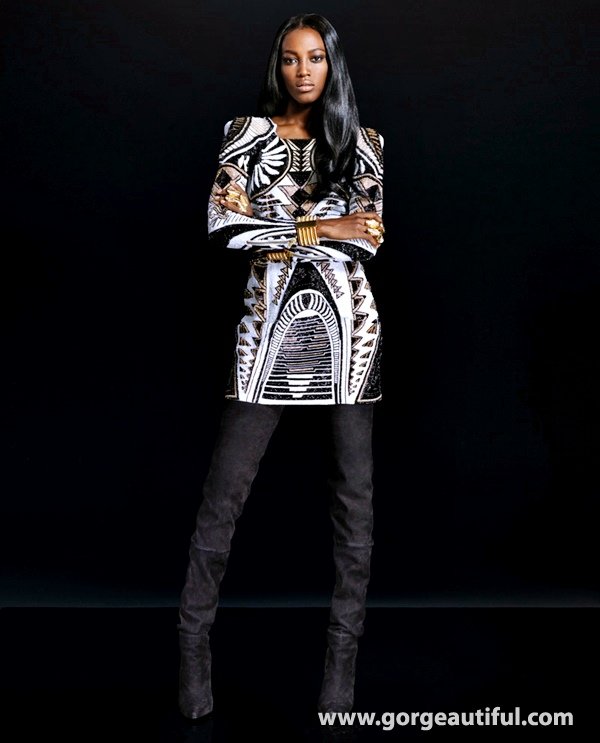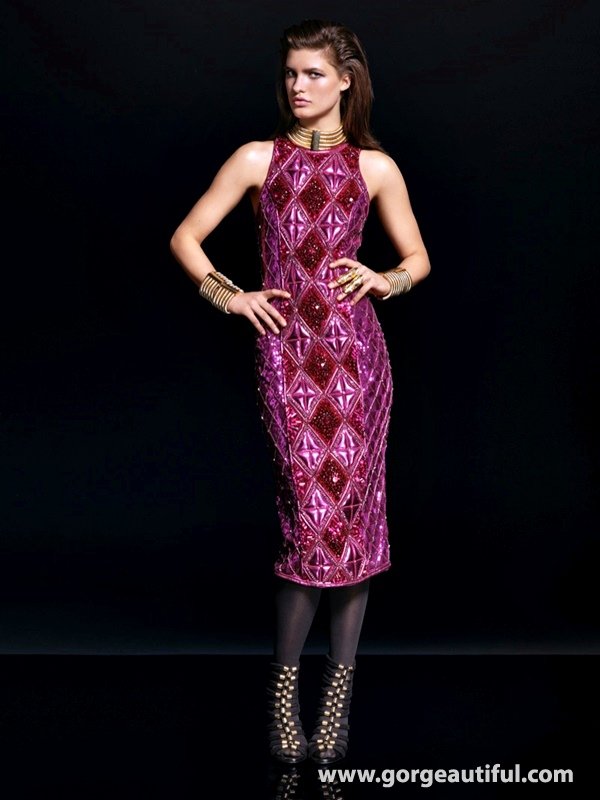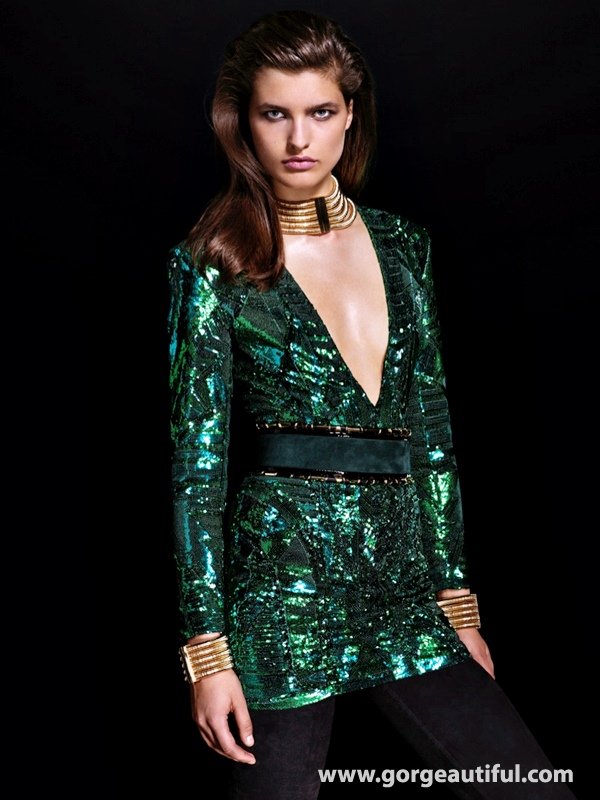 In addition to $399 leather pants, $499 heavy pearl embellished blouse, and $299 purses, the expansive collection also include outerwear pieces featuring embellished blazer and edgy jacket such as Pearl Embellished Blazer ($549) and Leather Moto Jacket ($399). While other classic blazers and coats are more affordable proposed in number of Faux-Fur Jacket ($149), Cream Blazer ($129), Double Breasted Blazer ($149), and more.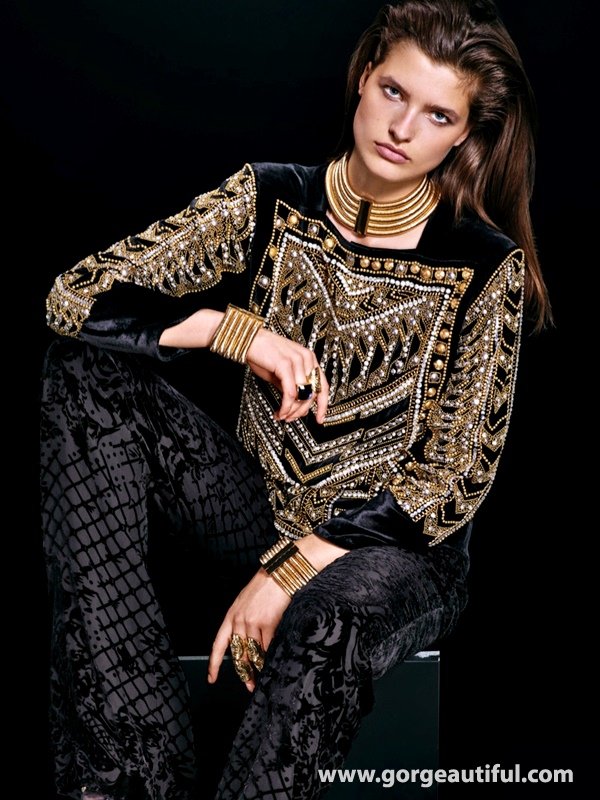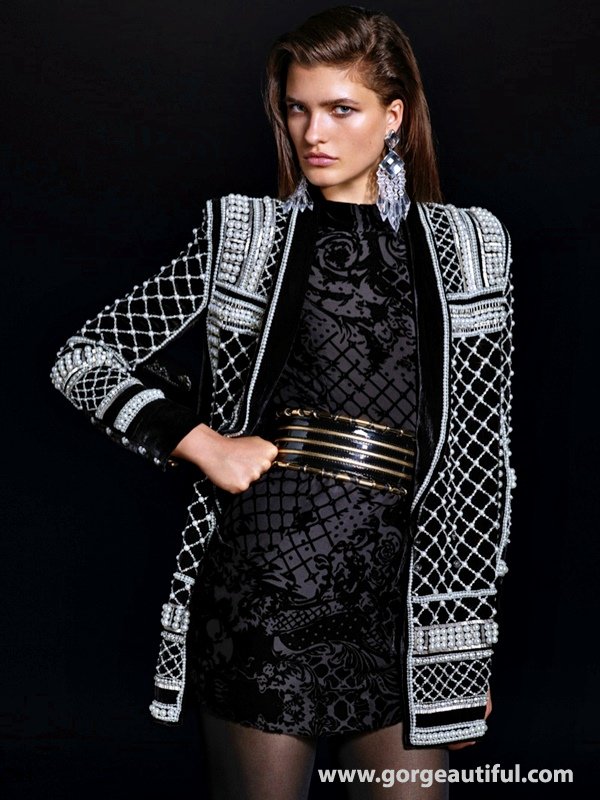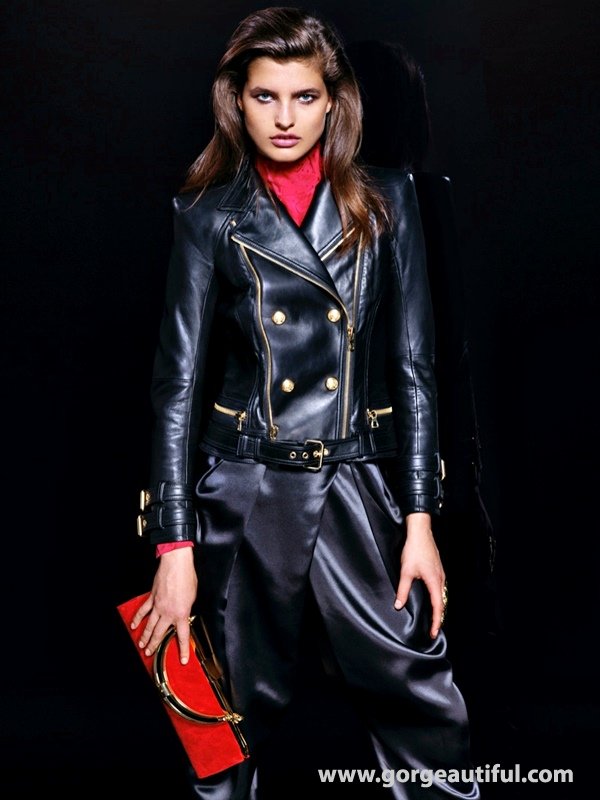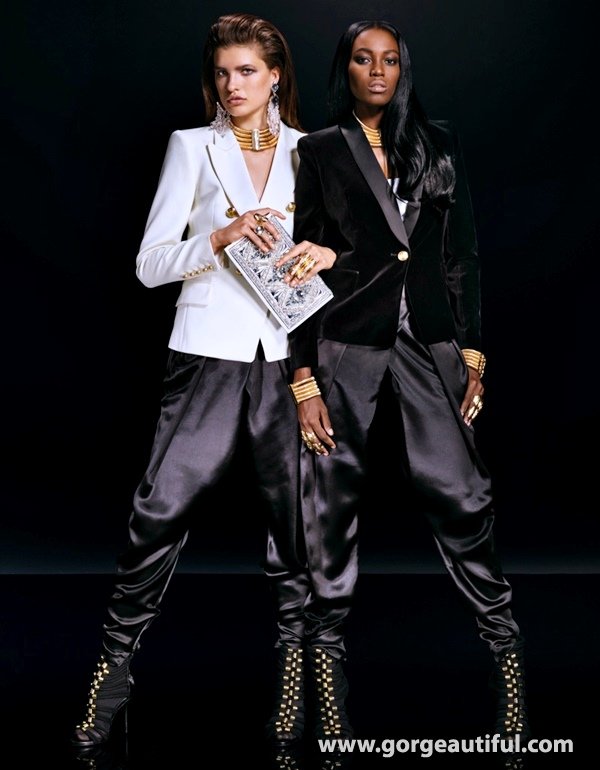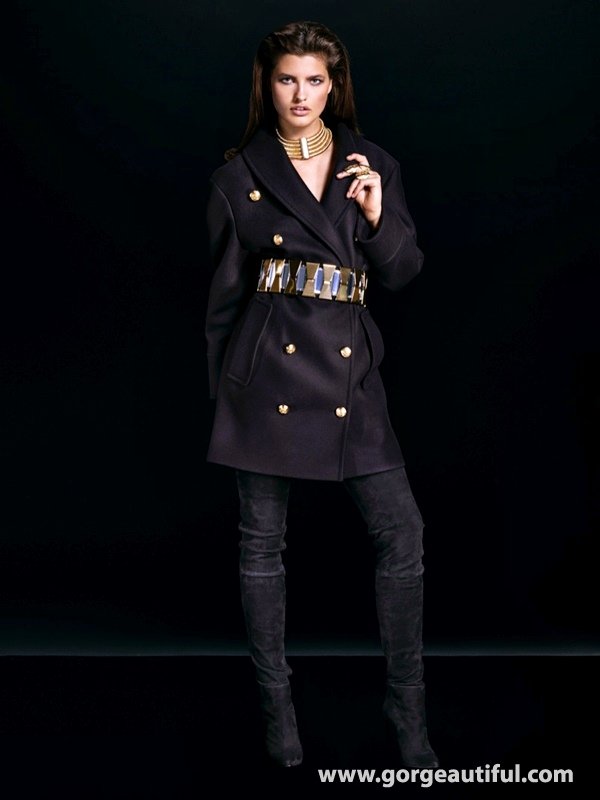 All in all, as the full Balmain x H&M collaboration lookbook, in all of its tailored, textured, and heavily embroidered glory, is finally here. Discover the entire lookbook, ad campaign through the gallery, click on the H&M and get ready to fork over some cash online and in stores on the launch date, November 5th (especially since the prices start at a mere US$17.99).