Salinas's Beachwear Spring Summer 2016 runway show was unveiled on Sao Paulo fashion week (SPFW), underlying such fresh and colorful sunset of Moroccan summer days. Staying true to the label's roots for its vibrant, tropical designs, the new collection proposes trendy two-pieces and cool cutout monokinis, splashed with an extra tropical scene of palms and the colorful summer vibe of Morocco. Elsewhere, retro striped prints, metallic fabrics, and bikini tops of every variety bring a dose of '70s bohemian spirit.
For the 2016 swimwear line-ups, Jacqueline de Biase seemed to look to one of the most favorite destinations for inspiration, the Essaouira of Morocco. There's a mixing compositions of colors and geometric shapes resembling the mosaics and stained Moroccan glass. We can see a vast range of unique two-pieces – including a pair of halter bikini that is made of leather straps, and other pieces with sleeved top, pleated flounce top, and crop top –, next to a line of beach outings with sporty-military inspiration for a sweet, edgy, and fabulous look in summer.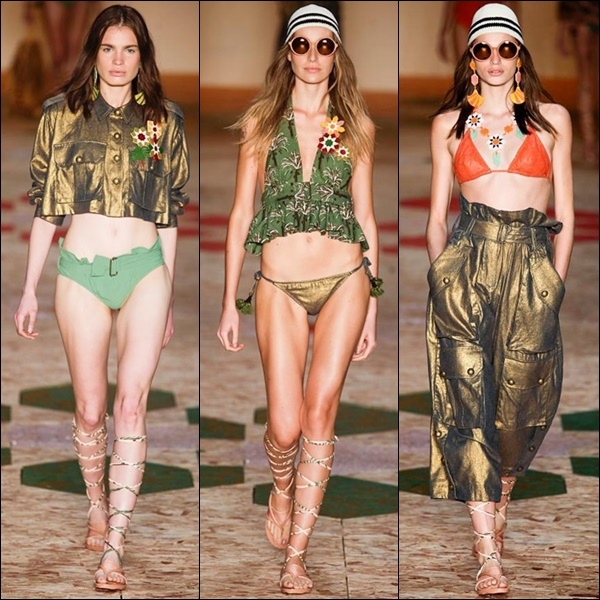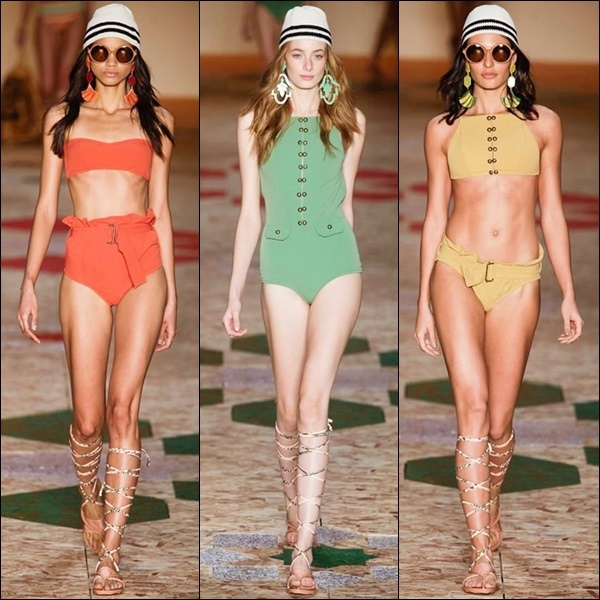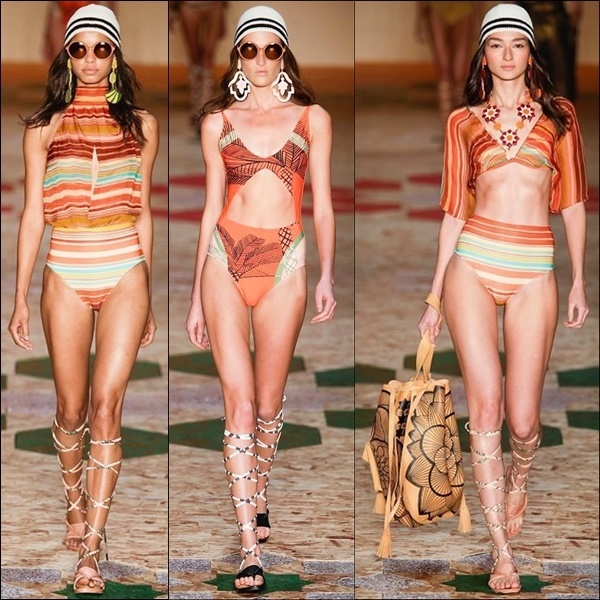 Among the pieces, there's something so welcoming about crop top halters that swept through this season that are so relaxed and sporty, while front cutouts let you dip your toe in the monokini trend, and boxy silhouettes are taking command as the new light-weight jackets as well as the mini skirts, boleros, and shorts which are cinched at the waist with a thick belt for a touch of military fun.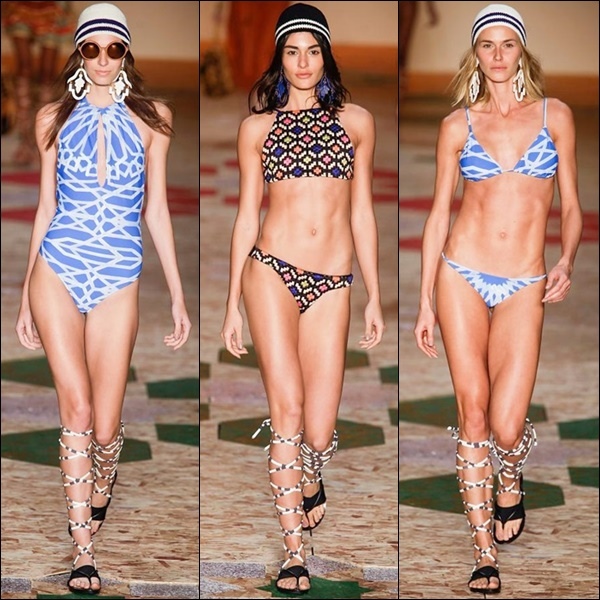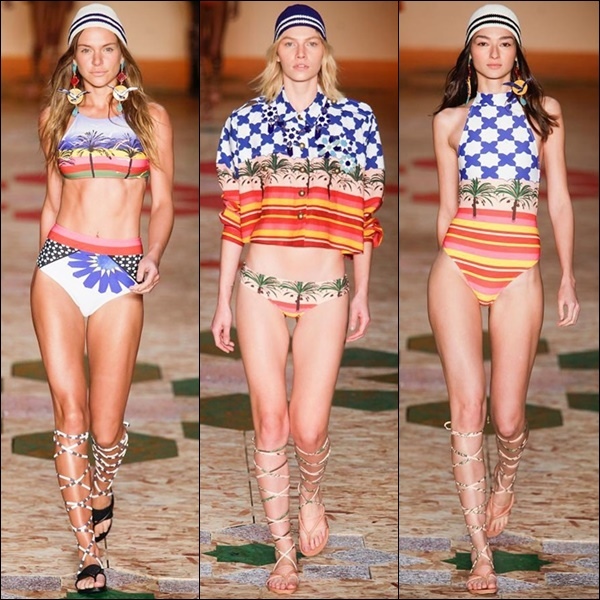 And finally, thick straps seem to be the highlight of this collection as we look throughout the high necklines, bandeau tops and hip hugging bottoms, while gladiator sandals are back again to complete that prints-gone-retro style of this collection.