You want your home to look good as possible. Besides regular maintenance, it probably needs repairs, alterations, and upgrades from time to time. That requires extra money, time, and nerves. These fixes are most often necessary when major breakdowns or natural disasters occur. These can cause considerable damage to your home.
If any natural disaster hits your house, the good news is that you have options. You can do some things on your own, as seen on this page. Some cleaning and stuff disposal always come in handy. But calling professionals is a must, especially if there's significant or structural damage.
The restoration industry has boomed in the past fifteen years. Start-ups and national franchises have appeared, giving homeowners more options than ever before. So, don't settle for the first contractor showing up at your door after the storm. Instead, do some research before hiring. Only that way can you benefit from working with these contractors.
What after Storm
Depending on the strength, storms can cause damage to the entire house. But even if your home was spared this time, you should still inspect it for hidden issues. For example, check for missing or cracked glass and tiles, exposed nails, or damage to the frames. You should inspect exterior surfaces for chipping and dents as well.
Check the roof in detail after storms and heavy rainfalls. Missed shingles or cracked drains can be a temporary fix. While these will hold for a while, you'll need to make permanent repairs once the storm has passed. And the best thing you can do is call professionals to assess the damage.
Fast Respond
Having a storm restoration contractor on call is necessary if you want to restore your home after any major natural disaster quickly. During this time, it can be challenging to deal with all the following problems, plus insurance companies, so finding the best contractors fast can be a lifesaver. You can call a team of professionals from Dependable Restoration, and they will come right to your place and start your home repair as soon as possible.
Damage Assessment
After your house has been impaired in a natural disaster, the damage assessment process should start as soon as possible. Still, sometimes it might take up to a week before the repair process begin. But if a restoration company has many employees, they'll dispatch a technician to your address quickly.
The damage assessment process involves a visual inspection of the entire area and specialized tools for detecting hidden issues. Once the technicians have identified the problems on your property, they will create a repair plan for your house.
Proper damage assessment is vital to get a fair estimate of the damage and know your coverage. Depending on your home insurance policy, you may be eligible for temporary fixes. At the same time, permanent repairs will be charged out of pocket. You should know all that to plan your costs. Luckily, most homeowner policies cover restoration services.
Professional Services and Tools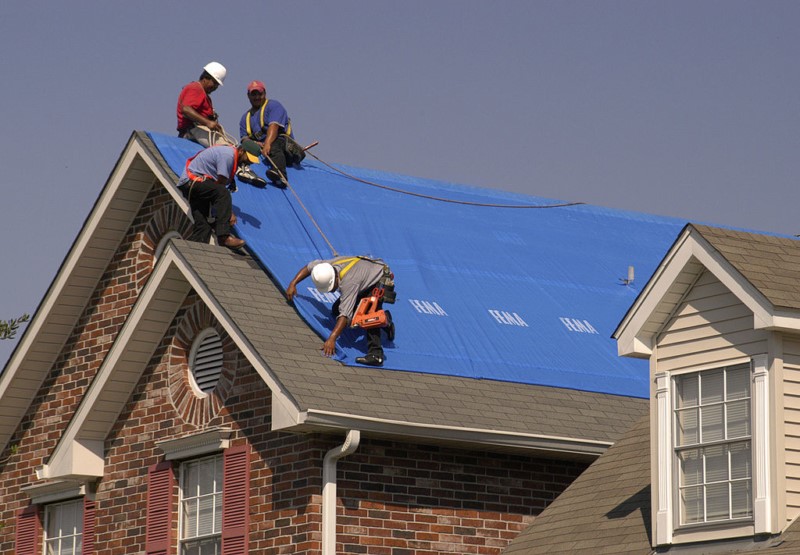 Natural disasters can cause minor damage or leave devastation to your property. In any case, professionals can restore it to its original state. Also, they will remove any hazardous materials that may be left behind and clean up any bulky waste.
Storm restoration companies employ skilled and experienced teams trained for necessary procedures to get your home back to its original condition. Also, they work with your insurance company to spare you trouble. They understand insurance claims and can help you file them.
Besides being certified and niche acknowledged, storm restoration companies have adequate tools to handle any disaster. The first 24-48 hours after the storm are crucial. After that period, your house is prone to waterborne diseases and electrocution. A restoration company has all the proper equipment to prevent worsening damage.
Taking Care of Insurance Claims
Dealing with insurance to get your restoration costs covered can be nerve-racking. Besides, any mistake in the claim filling process can slow it down and negatively affect your profits. So the restoration contractor you choose should know the language of insurance companies and be able to complete the necessary paperwork.
It's not uncommon for insurance companies to disagree on the damage or repair costs. So ensure that the restoration contractor should advocate on your behalf. While working with insurers and all that paperwork, stay calm and let the professionals represent you for the most benefit.
Tips on Hiring Storm Restoration Companies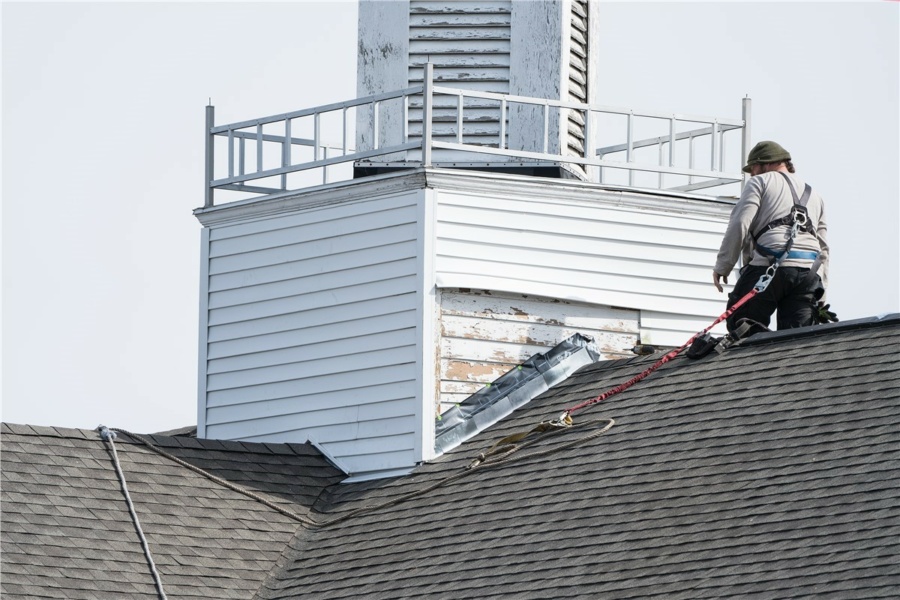 When you hire a restoration company, you can receive various services. Some will appear at your door as soon as the storm ends. Sure, it's always best to hire local companies, and these don't have to be scammers. But pushy contractors are not always the best to work with.
Before hiring a storm-damaged roofing company, check their licensing status and reputation. If you're in a state with no licensing requirements, you'll be faced with a long list of unreliable companies. So always check for referrals, and don't forget the Better Business Bureau rating.
When looking for a storm restoration contractor, choose someone with a proven track record of success. A successful company will take pride in many years of service and its exemplary reputation. So you can probably find testimonials for contractors on their websites.
Ensure at least three qualified estimates before hiring storm restoration contractors. Don't accept phone quotes as they are hardly accurate. Their work must be honest and transparent, and you should understand all the contract terms before signing. Always read the fine print and ensure there're no hidden costs.
When hiring a storm restoration company, look for one with years of experience dealing with insurance claims. This way, you can trust that they will advocate for your interests and negotiate for the best settlement possible.
Life must go on even after a storm. You can be stressed out because your home is ruined, but don't despair. By hiring a storm restoration contractor, you'll get the highest quality service and restore your house to how it was as soon as possible.