"Very sexy and feminine," was how Miuccia Prada described her Prada Spring Summer 2013 collection, which was inspired by the contradictions of the female heart between passionate and fragile, hard and poetic. A bit of geisha's kimono styles were shown among the pieces, along with the dominance of melancholic floral theme that sometimes appeared romantic and sometimes abstract.
During the parade, it's clearly shown that the vibe of geisha by Miuccia didn't look so prominent with its traditional beauty, thus you can see on how the designer cut the dresses below the knees along with its ¾ sleeves, as well the rectangular, boxy, and straight silhouettes presented in origami-style.
Among delicate and exotic vibe of simplicity, satin and velvety skirts, blouses, and shorts shared the scene with plush coats and deconstructed jackets, complementing a typical absurd touch of Prada. All models used socks that matched with flats or sandals, which were detailed with lacy platforms reminiscent of the Japanese wooden clogs.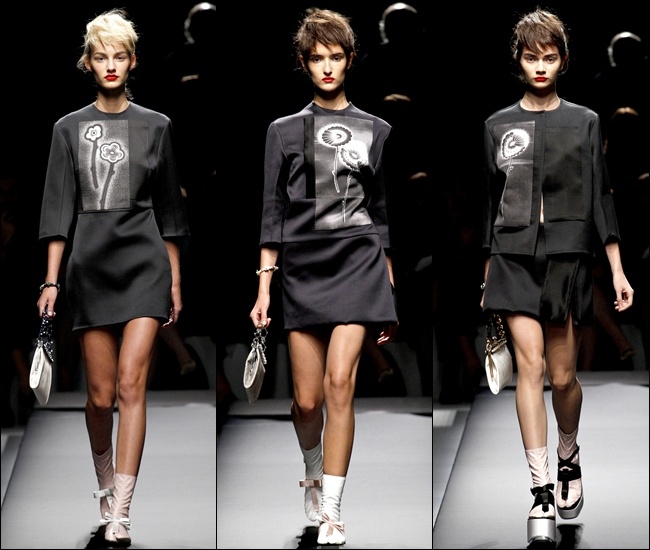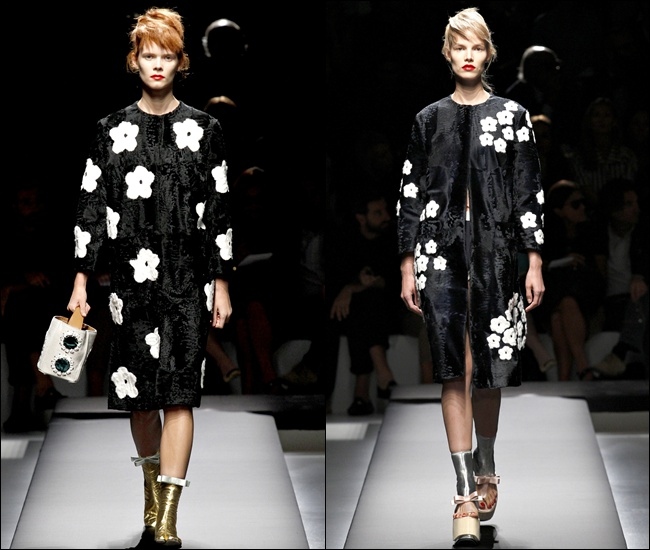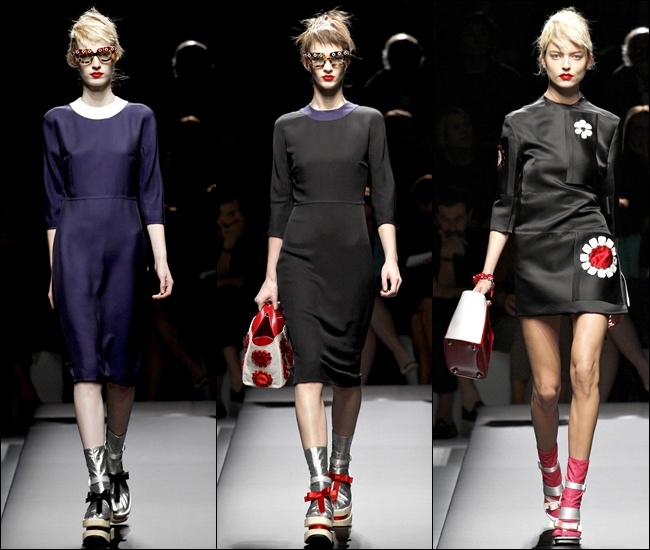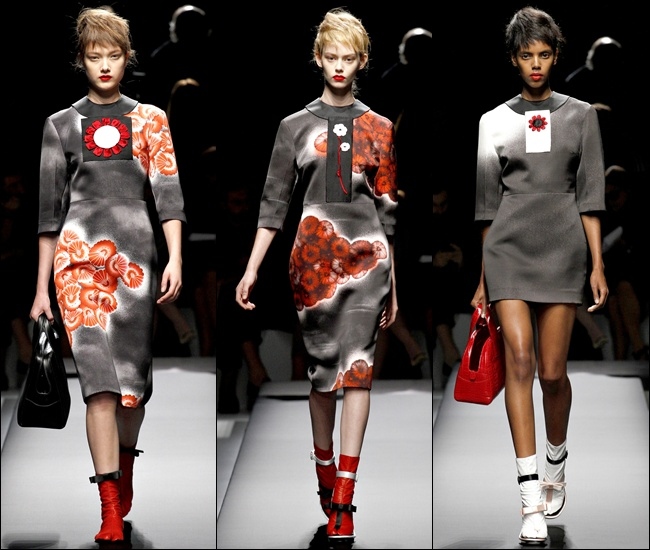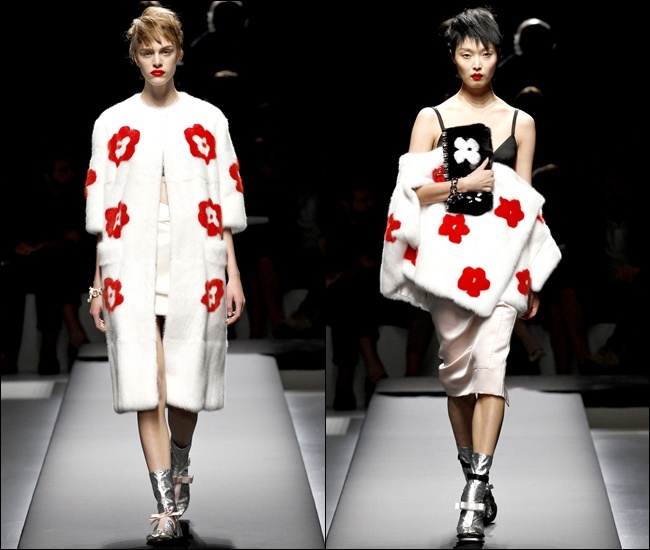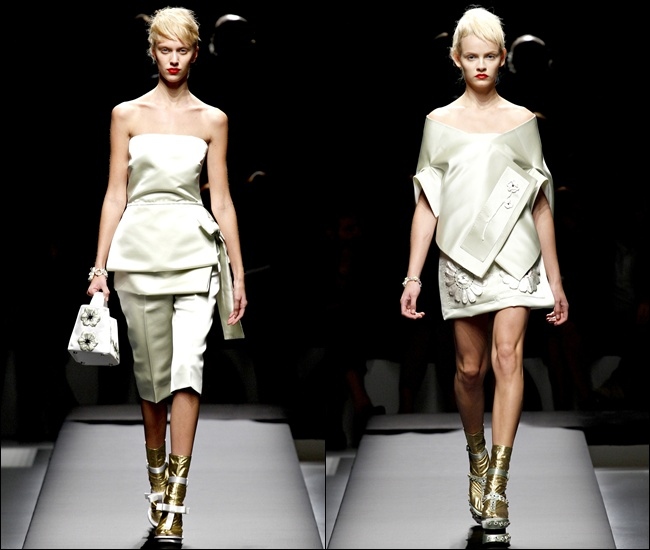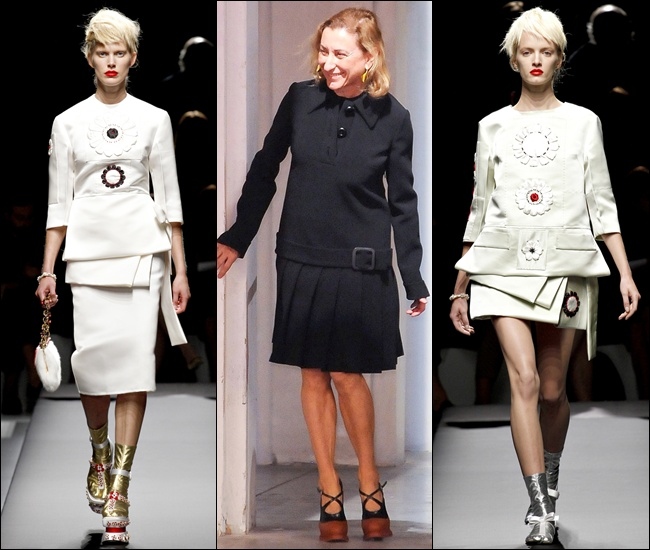 Instead of featuring a geisha woman of Prada, the show was actually felt more like a modern Madame Butterfly. The flowers were stylized in childish, pop, and imaginative graphics, and were applied in embroidered, carved and printed outfit, while creative accessories like inlaid glasses, flats or platforms worn with leather socks in metallic colors, evening bags with chain-quality materials or classic handbags with flowers, all pieces showed a pure romance and playful femininity but in a dark and severe aura.
Lastly, with well contained tones of black, white and red, the collection evoked the season's colors really well in a certain absurd plan. It was like watching a modern-meets-traditional Japanese black and white film, as the stenciled Sakura flowers and kimono styles stood out with boxer shorts between coats, dresses with kimono sleeves, skirts panels reminiscent of origami folds, and Japanese leather obi-like detailing. There was an innocence laced with something sinister presented.