Like typically Prada and Miu Miu collections that feature almost comically large campaign casts, this new Prada Resort 2014 campaign is likely to trickle in within the next few days. Starring the campaign in glamorous, tropical outfits, three supermodels appear including Anna Ewers and Amanda Murphy – who are among the industry's most in-demand models – alongside the 20 year old German newcomer, Cameron Russell – who looks like the lovechild of Brigitte Bardot and Lara Stone.
Surrounded by luggage and luxuriating in lounge chairs, the trio seems to have encountered the glamorous side of paradise in the glossy images, which have been done behind the lenses of Steven Meisel and under the impeccable styling by Olivier Rizzo. As for the new lines, designer Miuccia Prada found inspiration for this collection in the retro style but again added a modern twist by including luminous floral prints and jeweled accessories.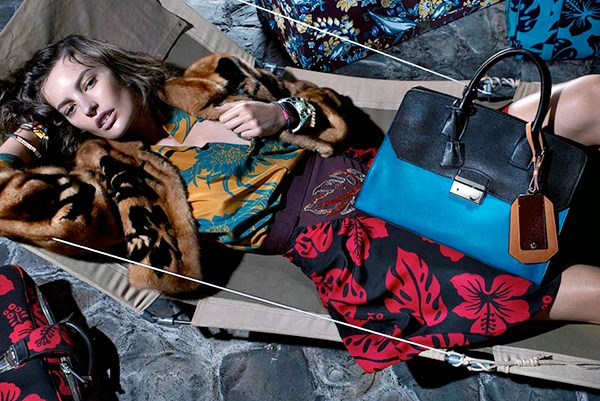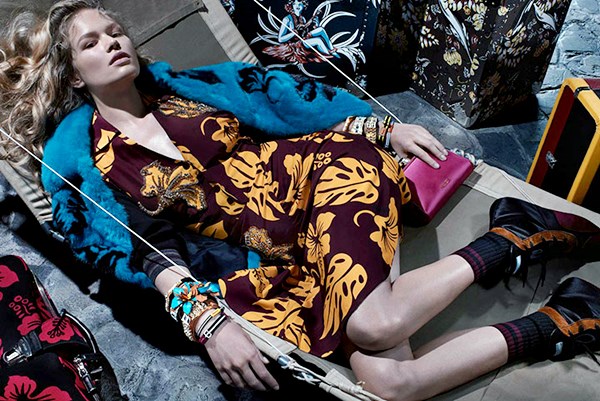 When viewing the new campaign pictorials, all images reveal perfectly the mood of the entire collection, which proposed in a set of multicolor texture, pattern, and decoration that often contradictory but always very convincing. The models are pictured sit under a sun post-apocalyptic, or more likely a moon, on a bed with a nod to a lost paradise far from obvious. At the time they were spread, only a few images that portray girls surrounded by a myriad of items to be recognized above all bags and cases.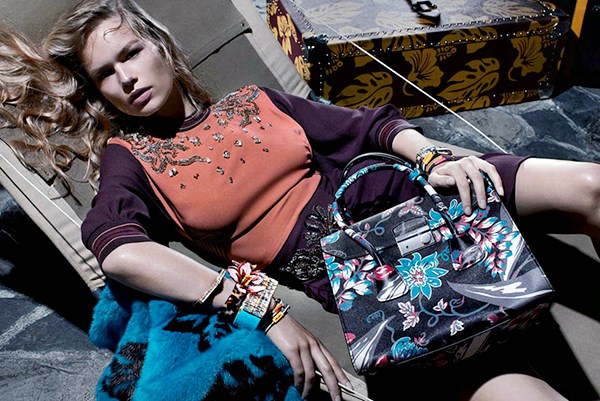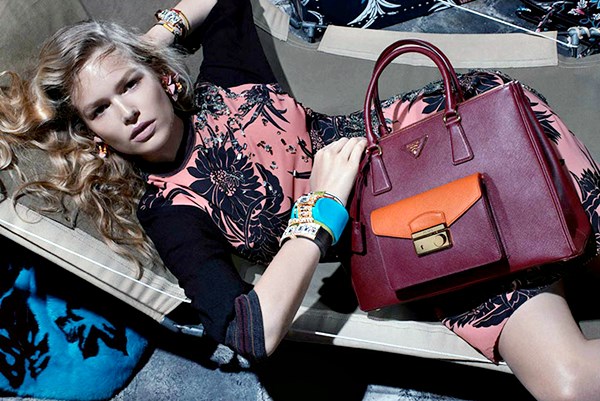 In the twilight of an anti-paradise, the stars of Prada's Resort campaign fix us with a seductive stare. From the campaign presented, the label seems to tell us a love affair tale of a mysterious dark beauty who reclines in those chair. Also, as they seem to be sweating, the girls are kind of just slowly tossing and turning in the chair as they glide their hands over their bags, furs and jewels.
Let's see the luxury brand's Prada Resort 2014 video campaign as it describes the story of a power of femininity and strength.