Revealing its stylish proposals for the upcoming cold season, the new Prada Fall Winter 2013 campaign joins the long list of this season's fashion campaigns, where kind of edginess and a grunge vibe mixed with sophistication and femininity define the style. The campaign was photographed by Steven Meisel and played by the magic model crew of Freja Beha Erichsen, Amanda Murphy, Christy Turlington, Catherine McNeil, Caroline de Maigret, Malaika Firth, Kristine Froset and Fei Fei Sun
The whole campaign looks a bit grungy, as all models evoke that special feminine side sporting autumn layers, translating the mysterious allure of the luxury brand's cold season collection, which has every little bit for shining throughout the cold season. A rich palette of autumn hues and all manner of leathers from distressed to glistening, as well as thick sumptuous furs, Steven Meisel manages to place the focus on the iconic clothing pieces and accessories by setting a minimal background and highlighting the smashing looks through cold lights.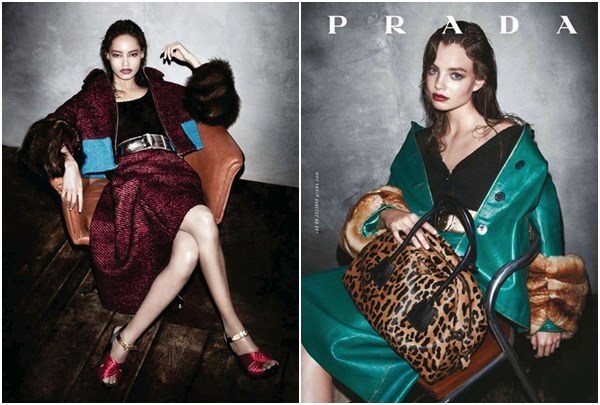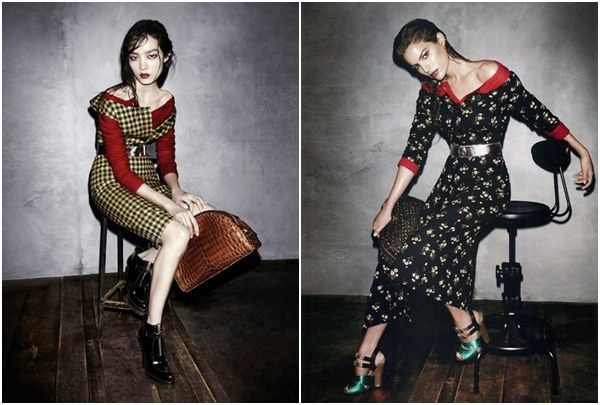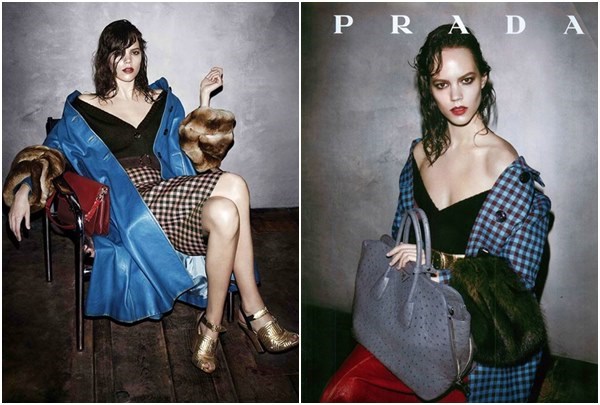 It's clearly seen that the campaign doesn't tell anything about pretty prancing models with beautifully done hair and flawless makeup. It is, however, evokes dark and sensual aura as the models are captured sporting the brand's figure-enhancing dresses, cozy knitted and fur coats, leather trench-coats, gingham skirts and bright accessories that are smartly mixed, layered and styled, bringing the recipe of a successful fall style.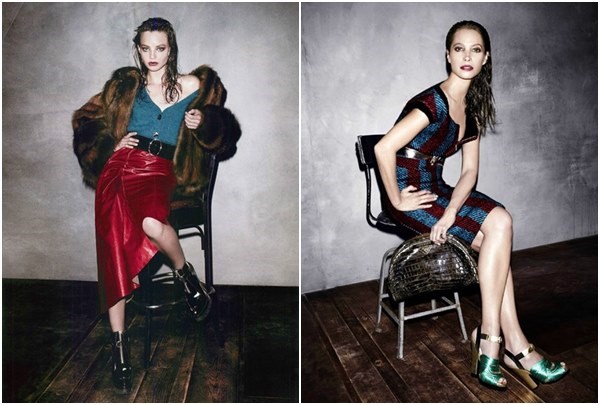 Among the selections, of course, there are practical handbags from Prada's season line-up that are easy on the form, simple pieces with classic lines with leather finishing from the distressed calf to the exotic ostrich. As for the smashing high-heeled sandals, they standout with metallic toes that tell a lot about the Fall Winter 2013 fashion trends awaiting us ahead.