Full of original juxtapositions as well as creative values, Prabal Gurung proposed his Spring Summer 2014 collection with inspiration of everything from the inside of a hospital corridor to a Tracey Emin neon sculpture. For starter, the show began with the entire collection worn by models with slicked back hair, neon lips, and ear cuffs, storming the stage and standing behind a clear, plastic curtain. After a series of fluorescent lights flickered on, there was the entire collection before us.
Beginning with white ensembles, the collection transitioned to muted pastels, and ended with lavish black and white gowns with red detailing. Here we can also see Gurung's commitment to color with candy shades is sweet enough to cheer the summer bright with sheen pastels contrasting neon lips. From saccharine pink, pearly pistachio, lavender and azure blue, all in sheeny satin, the scheme recalled the last days of debutante beauty. The accessories, too, were a highlight, including wild cat-eye sunglasses with electric trim, razor-and-floral embellished ear cuffs.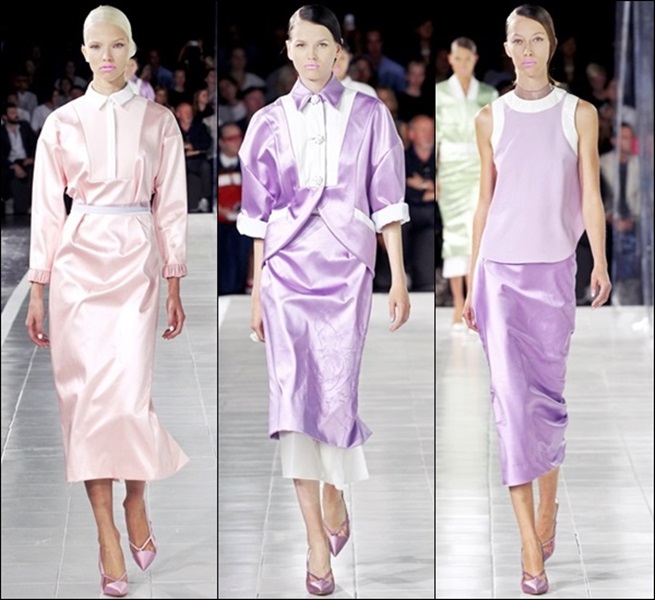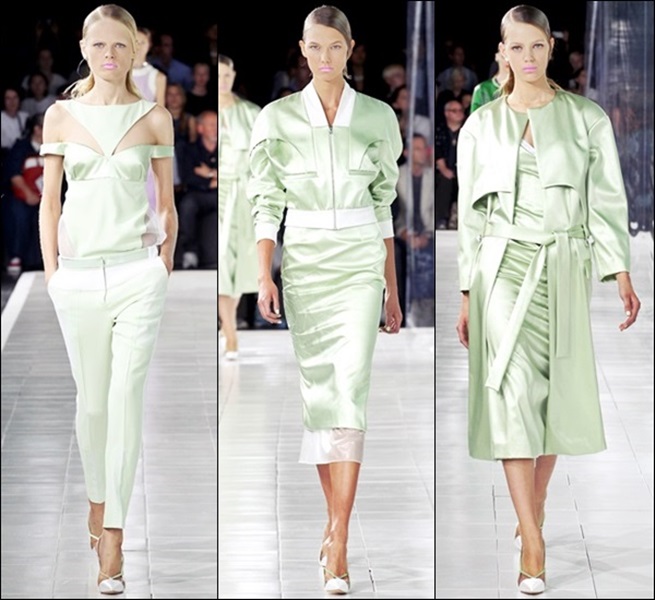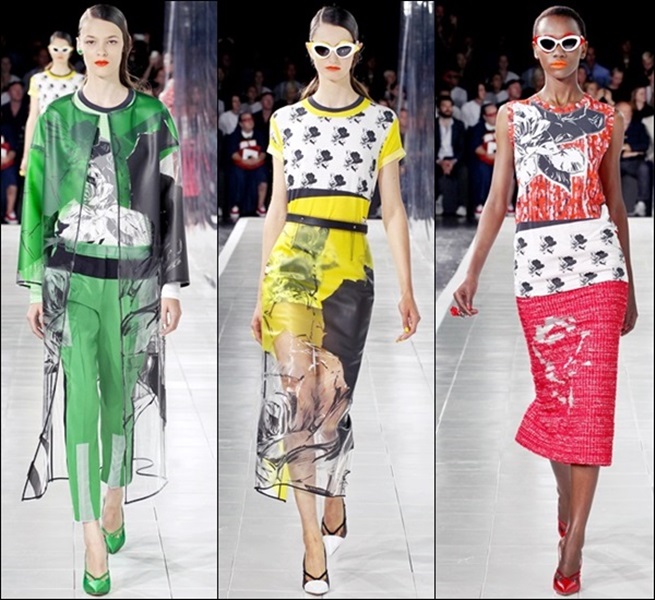 The clothes themselves, however, were anything but clinical. With technical details like digitally-printed translucent PVC raincoats and skirts, pleats on satin sweetheart 'wiggle' dresses and trousers, as well as a couture overhaul with bonded technical satin on silk varsity jackets, full volumes and graphic painted motifs bringing the Pink Ladies' staple into the 21st century. There were also bright red and blue floral tweeds with clashing patterns and fluorescent lights throughout, an exquisite green dress which bloomed into a giant rose, and a green silk baseball jacket with a matching skirt.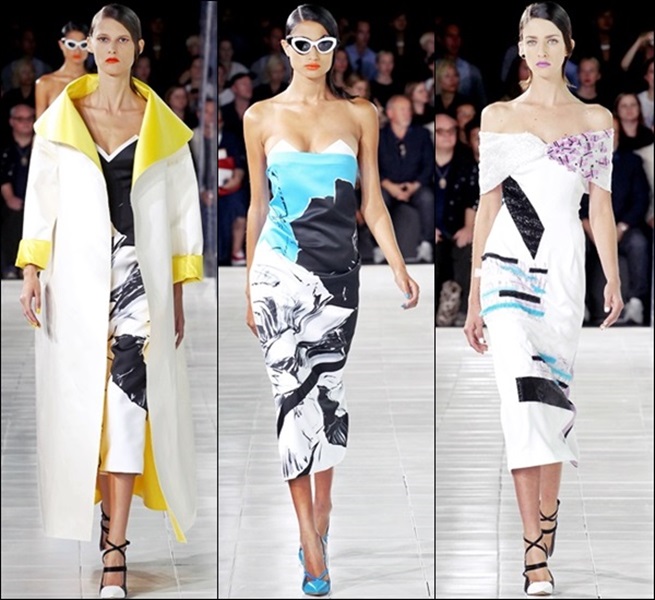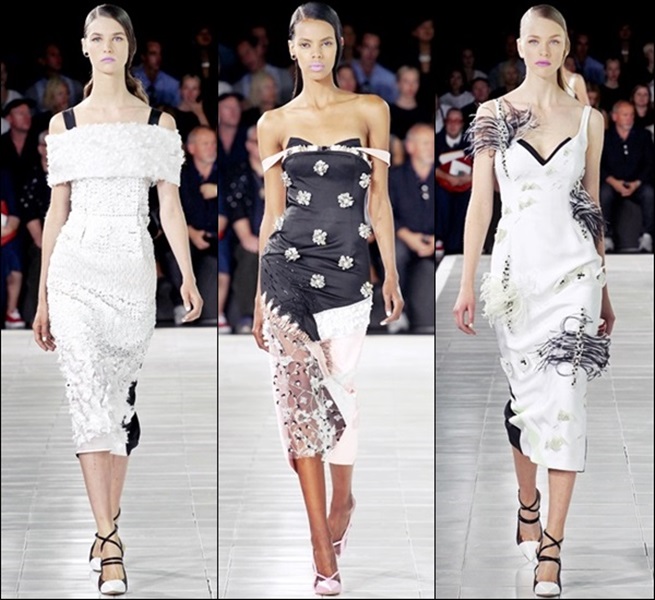 For the evening wear and some cocktail dresses, they were just sleek and elegant resembling the beauty of the late 50's and early 60's couture silhouettes. Off-the-shoulder satin dresses (with matching lips and sunglasses) nailed home the 1950s vibe, as did ladylike pastels in mint, lavender, and pink, while an incredible white silk dress embroidered with Swarovski crystals, and a white and pink duchesse satin column gown seduce with a giant bow tied around the model's neck.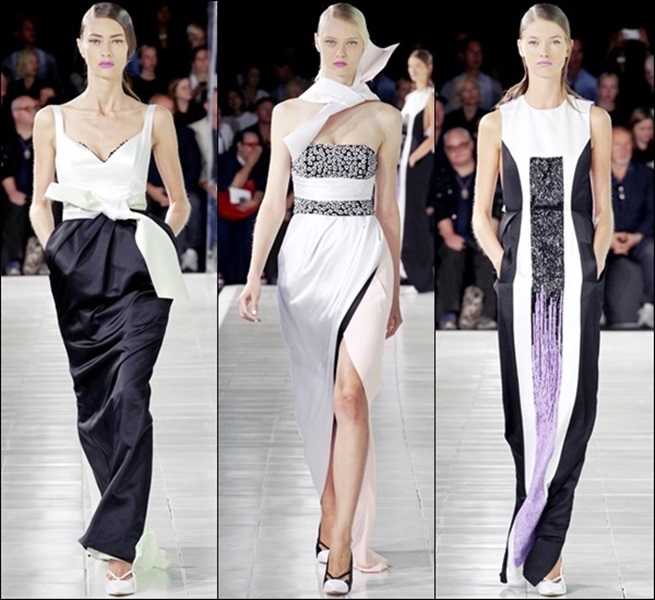 All in all, the overall result was a collection had an air of distorted femininity and is sure to garner yet more devotees both on and off the red carpet.