The new Ramo Curvy Spring Summer 2015 selections by Ramo Selvagem are amazingly beautiful, classic and elegant, yet also super practical and versatile. Focusing on the urban and modern designs in sleek and stylish manner, the new collection features a vast range of fashionable options from formal office attire to dressy, day-to-day casual numbers. With high personal taste, quality and innovative touch of the designer, the Brazilian brand manages to bring diversity of colors and prints on its staples perfectly.
With its modern look and adorable designs at the same time, the lookbook shows how various are ideas to be stylish, modern, and trendy with curvy figure. There are also some refreshing, feminine touch such as chic ruffles, simple and clean cuts, lovely vibrant colors, and fabulous prints, making the collection a good base to create a unique look for any occasion.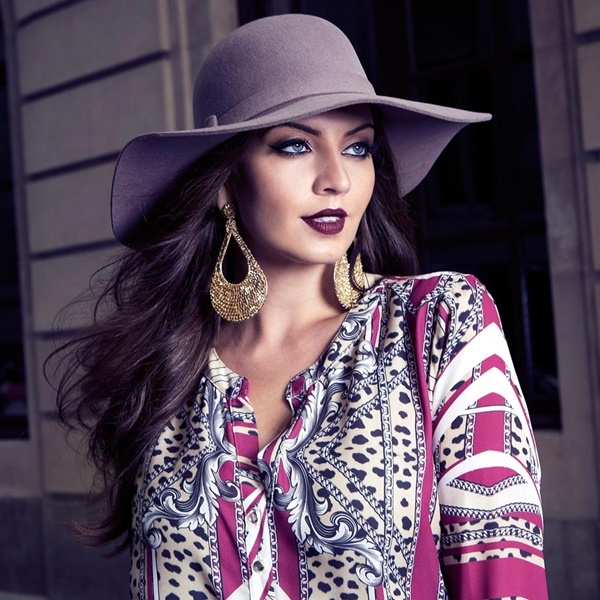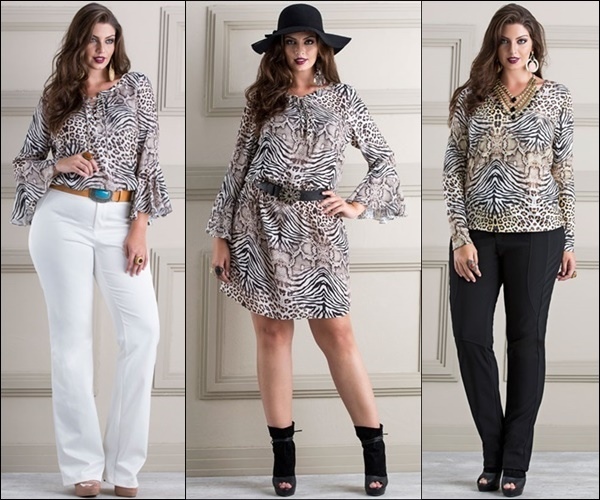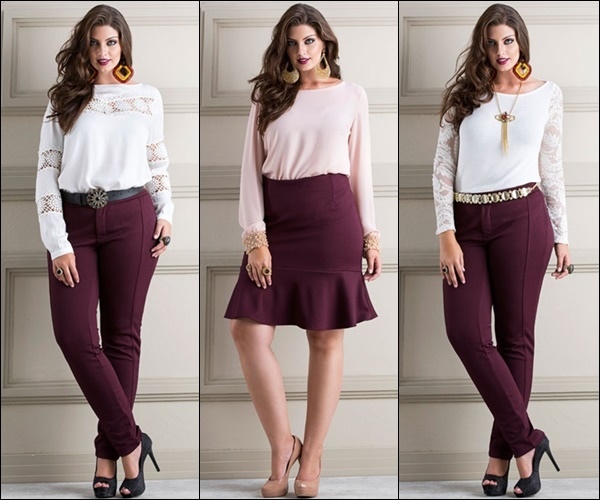 The most loved style inspiration of this collection is the appearance of eye-popping colors such as bold fuchsia, very bright scarlet, sweet turquoise, and vivid cobalt, toned down by the predominance of neutral tones such as black, white, beige, brown and burgundy. As for the prints, from floral and tribal to abstract and paisley prints, the color palette and stylish staples – such as blouses, trousers, blazers, skirts, and dresses – all are perfect as in two-pieces combination or more.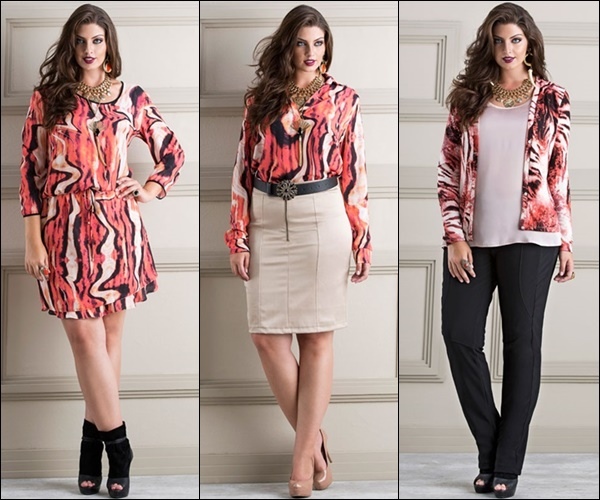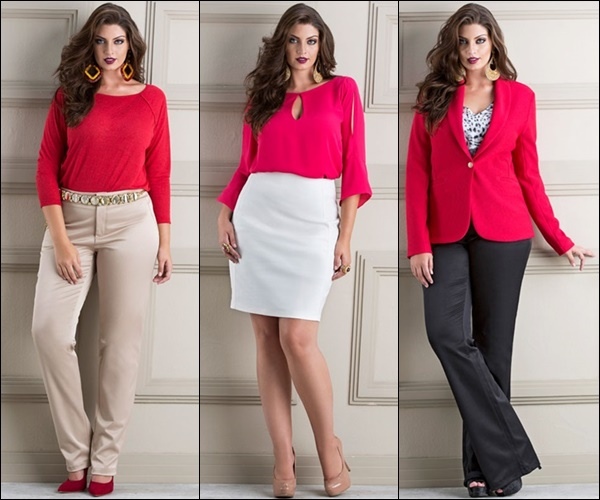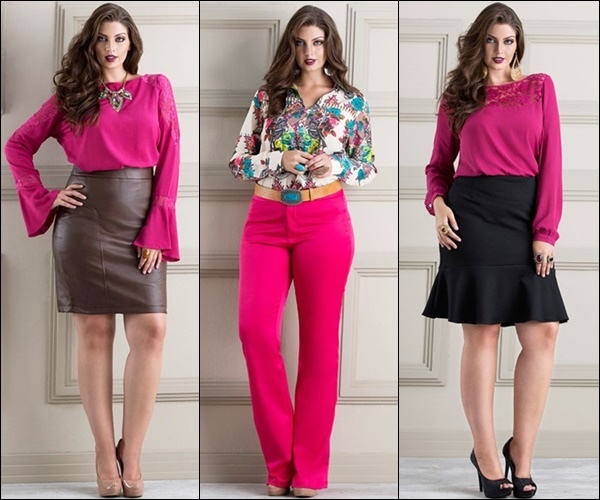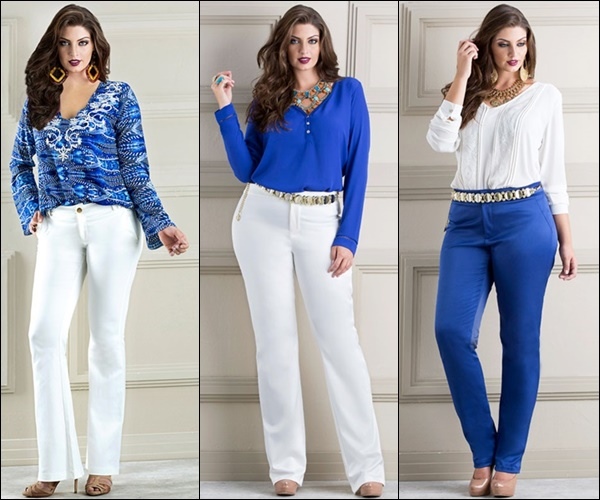 Not to mention, dedicated to women of all shapes and sizes with on trend styles, it's also clear that the lookbook has filled all the gap for every-occasion wardrobe without forgetting about the importance of statement-making accessories including bold, exquisite jewelry, chic belts – leather and chain – fedora hat, and a range of elegant shoes such as pumps and booties.