Out of thousands of plus size Halloween costumes now in stores, American plus size retailer Torrid unveiled their freshly new fabulous and hot plus size Halloween lookbook, consisting cute outfits in several different themes. There are 27 outfits offered in this collection, which some of them feature well known characters such as Red Riding Hood, Cleopatra, Snow White, Mad Hatter, Royal Red Queen, Thief Of Hearts, and more. Access this list of Torrid Plus Size Halloween Costumes to get the best this season.
As it's always good to shop early, If you have a party planned for Halloween, a big event that involves a dressier costume, or if you just want to splurge on your costume, make most of this offer by Torrid to shop sensual Halloween costumes without breaking your bank, at the same time, offering you a perfect getup to spread some spookiness and fun with their high-quality costumes. Take a look at a few costumes displayed or go scrolling through the gallery for the entire lookbook.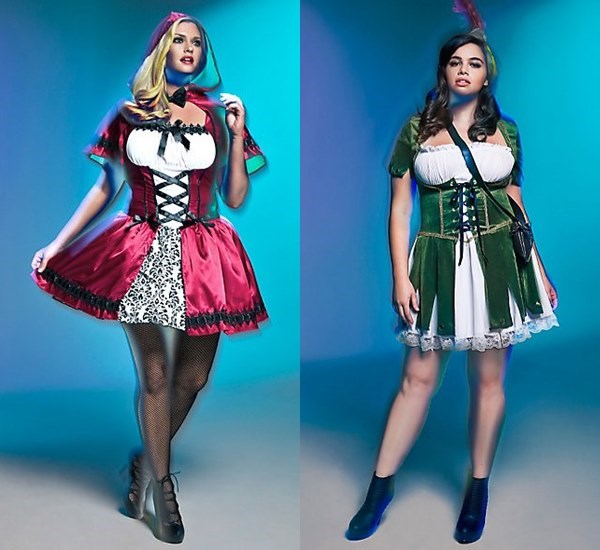 Steal somebody's hearts with one of these two cute costumes of Robin Hood and Red Riding Hood. Both come with a bodice dress that is accented by a white bust and a playful black lace-up. Some accessories add the look even chicer such as shoulder satchel and feathered hat for Robin Hood, and red satin hooded cap that has a black Velcro bow closure for Red Riding Hood.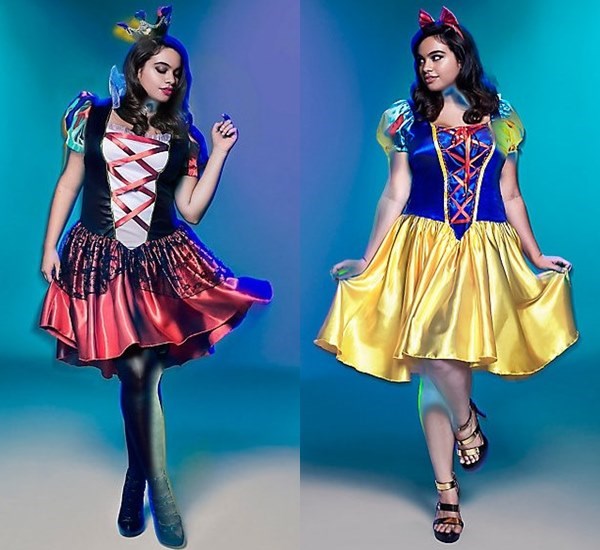 Cheers the party and be a royal for a night by channeling one of these two princess (or queens). The Royal Red Queen and Snow White getups are offered with both characters' iconic dress including a headband bow and yellow-blue dress for Snow White, along with red queen dress and crown headband for the Royal Red Queen.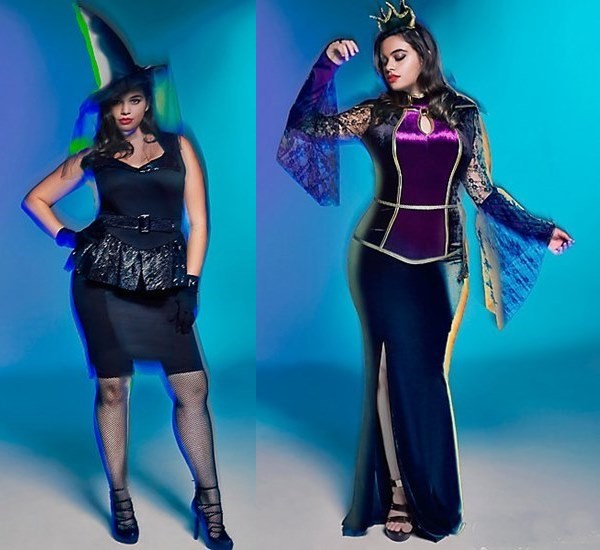 Or even if you want to practice your evil cackle for this Halloween party, you can go with this Vintage Witch costume which features regular clothing – so you can wear them besides Halloween – such as a peplum dress with sequin bodice accent, a sequin belt, and black gloves. As for the Evil Queen costume, get your silhouette framed beautifully in this figure-flattering long skirt with slit.
And, here are more and more costumes for ideas on Halloween, whether you want to get dressed like super hero or woman in uniform, style back to the Rad 80's Girl or to the 20s Flapper Girl, or even if you want to bring cute, girly costume with flirty colorful frock.