With a strong 70s feel to it, Paul Smith presented a Spring Summer 2014 collection alive with optimistic colors, timeless fashion that lasts a lifetime, and soft feminine interpretations of tailoring classics. As always, Smith has stayed true to his classic-with-a-twist signature and blurred the lines between male and female wear, showcasing shirts tucked into flairs, hats, long dresses and then evolved seventies looks with smart tailored outfits with amazing attention to detail and amazing use of floral prints.
Opening with a deep sky blue slouchy trouser suit and closing with an identical mellow yellow version was simply genius. Throughout the show, sensuality and elegance was introduced to the collection in relaxed shoulders, gently cinched waists and loose necklines, while the vibrant blocked colors delivered freshness and positivity for the summer season in a palette of forest greens, sunshine yellows, flashes of salmon pink and misty turquoise that were an exercise in restraint. Here, a kaleidoscope of colors was combined on a hand-knitted chiffon vest-top and cap-sleeved sweatshirt,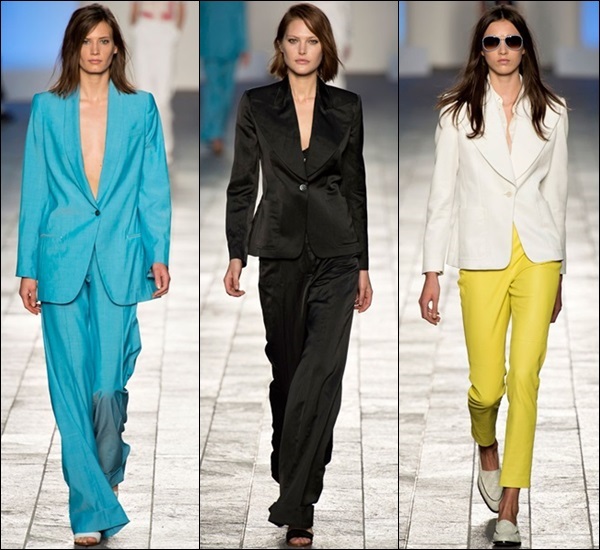 With narrow cut shirts and slim shorts, along with feminine details such as a mustard yellow lace cuff or some pink silk panels and stylish accessories like block-colored trilby hats and aviator sunglasses, there were two key shapes defining the predominant style characteristics.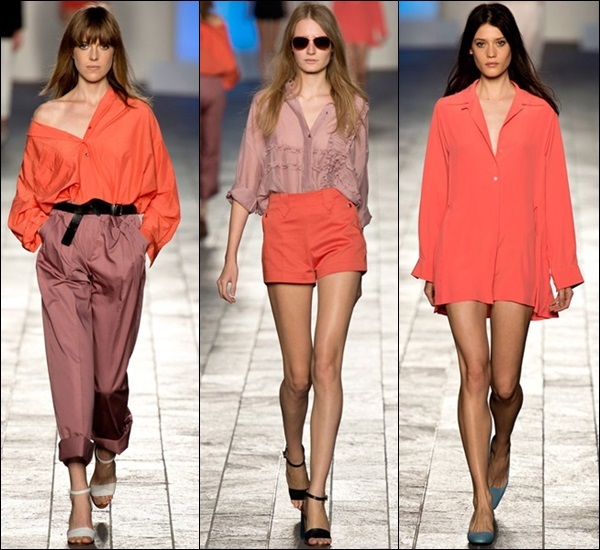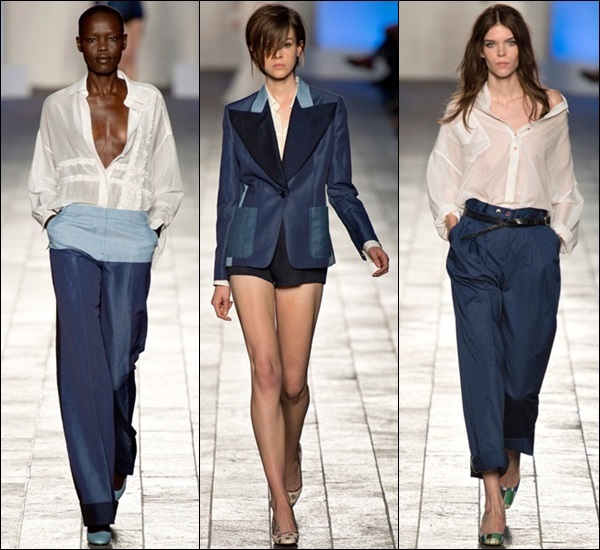 They came two by two: girls who like boys with conventional men's garments forming the focus of the collection in shirts, suiting and structured outerwear, and girls who like girls with femininity injected in fabrication featuring billowing floaty dresses cut to hang from the shoulder and flow in an A-line shape to mid-calf, as well as light almost transparent silk voile shirting sits beneath jackets, daffodil prints on unbuttoned low to reveal panels of skin, giving a strong sensuality to many looks. Final result, this show was truly for the happy go lucky woman who wants to look sexy and smart at the same time.