Joining the ranks of others like Emma Roberts and Alessandra Ambrosia, as a guest bartender, the style star Olivia Palermo has partnered with jewelry label BaubleBar, to design an exquisite collection of over 25 one-of-a-kind pieces titled 'Everything Bold is New Again'. Drawing her inspiration from her love of vintage jewelry, Palermo seems to offer a rebellious flair of runway trends and modern updates, which shines through every seemingly antiquated pieces ranging from necklaces to drop earrings to brooches.
Known for her groundbreaking style risks, stepping out in one impressive look after another, Palermo presents her sophisticated ensembles including statement necklaces, cuffs, brooches, and bold earrings, all under $100. Take a look at Olivia wearing the collection below, and shop the jewelry range on BaubleBar.com.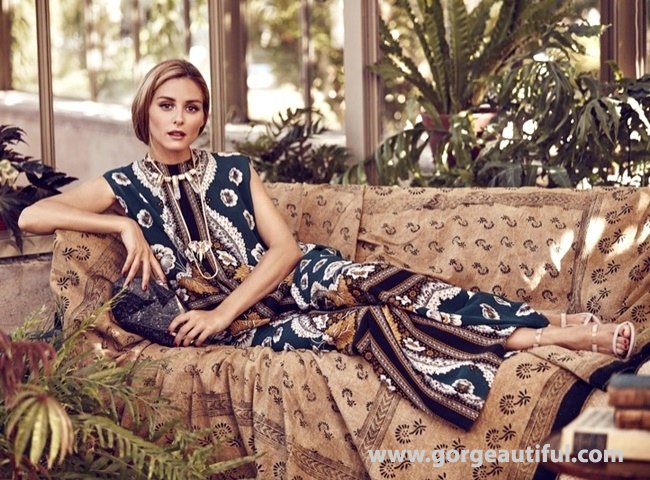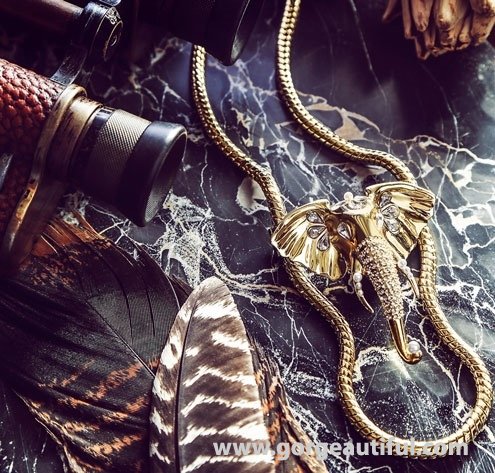 With another mix of gold and natural elements, some of the assortment enhance the perfect look of 'vintage jewelry meets the great outdoors', where we can see items like a gold cuff with an oversized black and gold bumblebee, as well as a necklace with a gold, bejeweled elephant pendant that paired with oversized crystal collar necklace, while the collar necklace itself can be its own statement or mixed with long layering necklaces.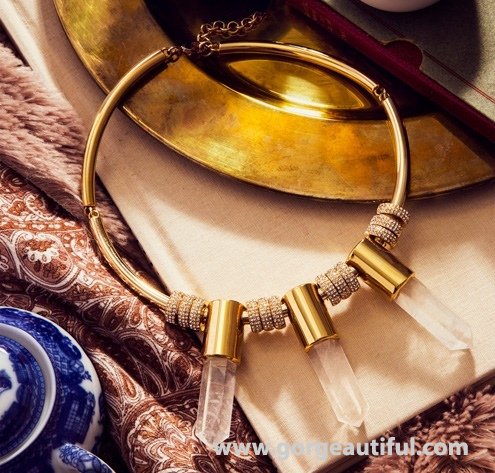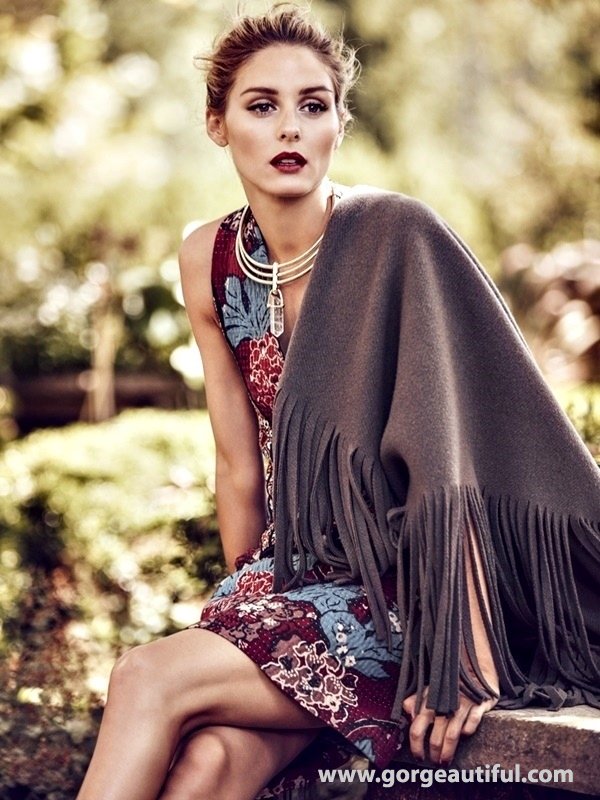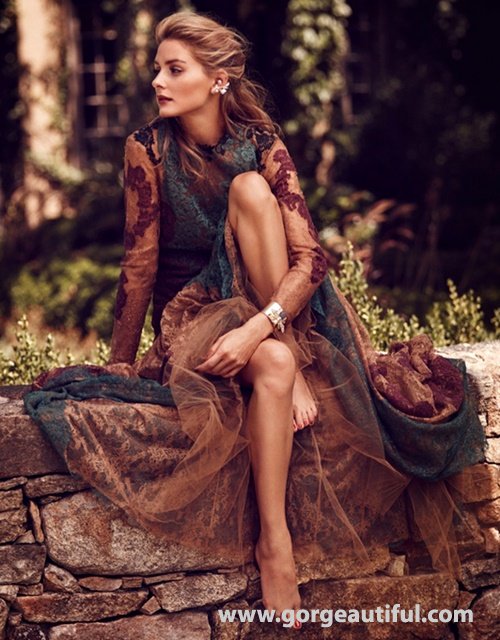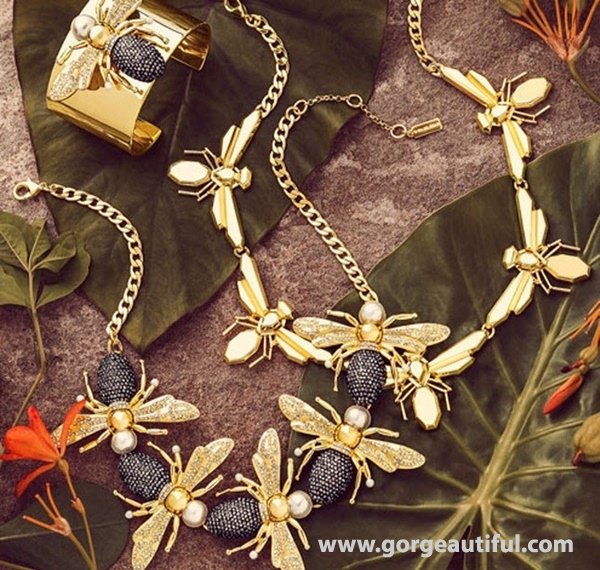 Among the classic styles, there's a range of crystal-adorned, art deco necklaces and earrings, designed in bold silhouette to give the antique styles a more modern and updated look, while brooches harking back to the 1930s are perhaps the most intriguing facet of Palermo's designs, especially paired with double-finger leaf-shaped rings for a blend of modern vintage with natural inspiration, which are perfect complements to fall and winter's thicker fabrics and cooler color palettes.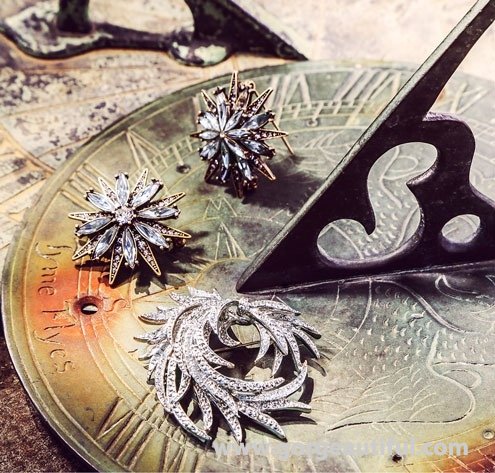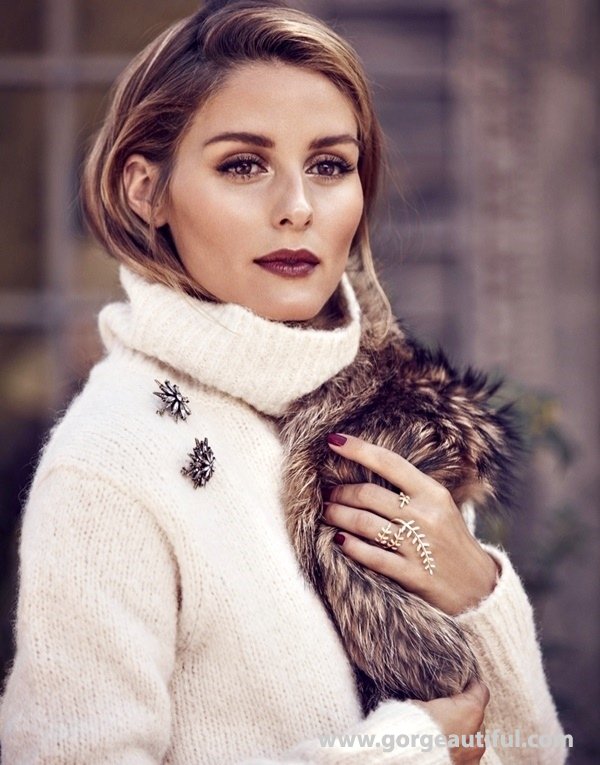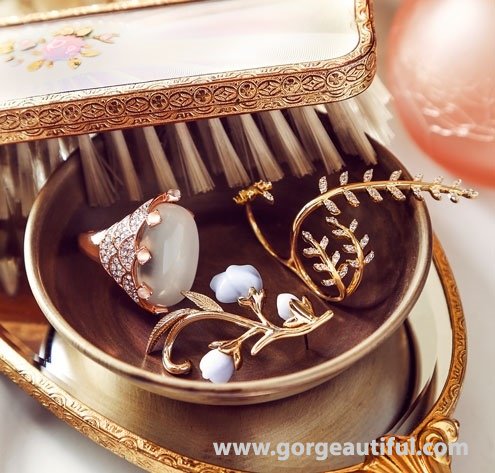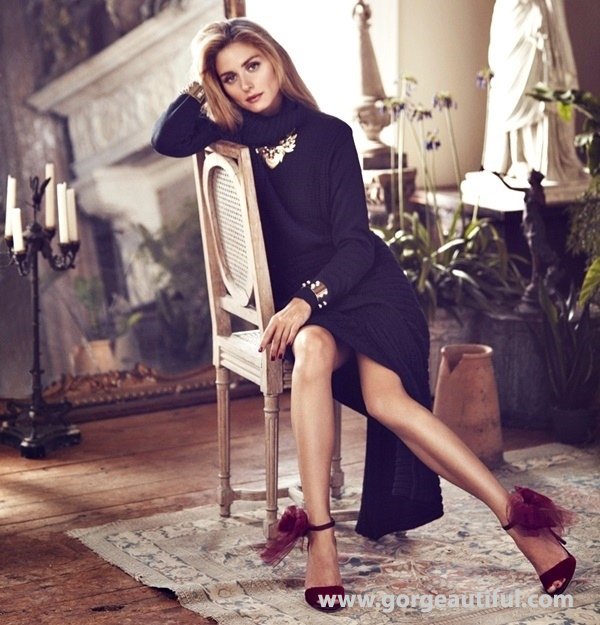 It's not often that we can afford to replicate Palermo's sophisticated ensembles, but thanks to BaubleBar we finally can. After all, Olivia's aspirational style and love of mixing high and low combined with BaubleBar's expensive look with budget prices makes it the perfect partnership. Check out more styles and designs from Olivia Palermo x BaubleBar Collaboration.