Having been in fashion business for over 40 long years, this season the sun surely shines brightly on Mulberry. Undoubtedly, we can see the new Mulberry Spring Summer 2014 collection cast at London Fashion Week was just beautifully flattering and gorgeous. The dresses were incredibly feminine and elegant presented with techniques to make it even more exquisite and fashionable, while the appearance of french bulldog in matching outfit made the model very sassy, dashing and hot.
During the show, guests at the Claridge's Hotel in Mayfair were transported to an English tea party at cute and nice gardens in front of the comfortable houses, greeted with cucumber sandwiches and dainty fruit tarts. Though it is the final collection for creative director Emma Hill, she is still affectionate about the famous English elements and symbolic nobility. It was a collection that ticked off many Mulberry signatures such as pajama suits, splashy floral silk dresses, leather and calf paneled T-shirts, natty pea coats with heart lapels, sheer stripe knits, and white flocked culottes in starched gabardine.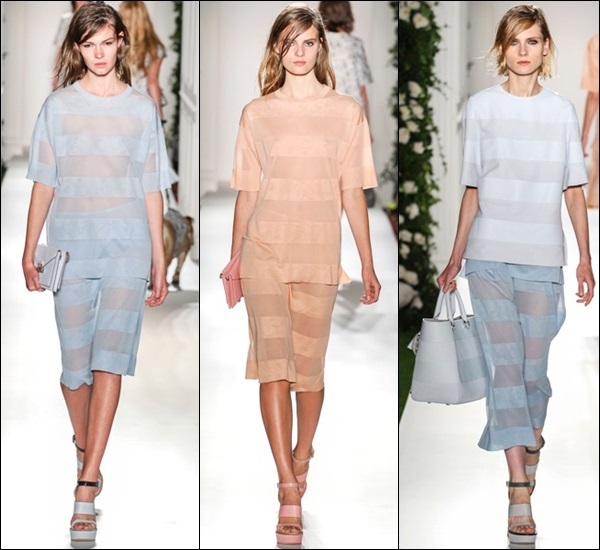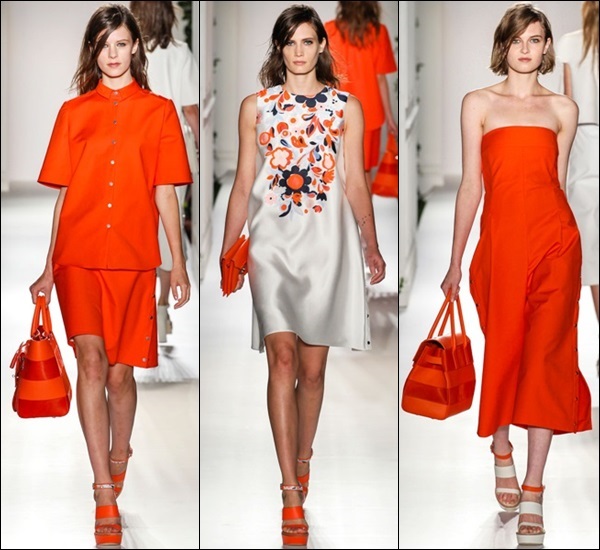 Featuring clean lines that references typically British fashion, prints and silhouettes recalling the sixties are showcased at the center of the aesthetics of this collection, while classy colors like white, black and red, and some earthy tones created the atmosphere of a Spanish flamenco evening on the runway. Each outfit maintains an aftertaste deliberately sporty, contrasting with decorative choices flowering, never mawkish.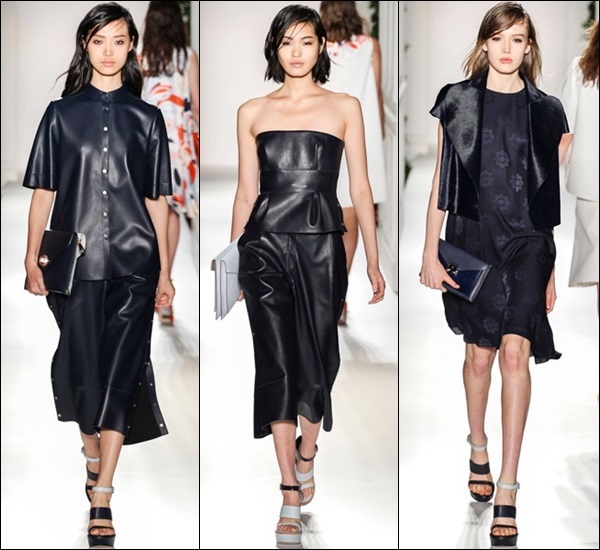 Among the selections, there were summer shirts in bonded nappa, studded cropped leg trousers, fancy dark coats and skirts to wear with striped tops, as well as Willow clutch shoulder bags that came down the runway in midnight blue, white and tangerine with much lustre. It felt simple yet extremely luxurious. Not to mention, the element of ease was best seen in the sheer stripe silk ensembles in pastel shades that really stole the thunder in a sea of jacquards. Even the pants were chic and graceful.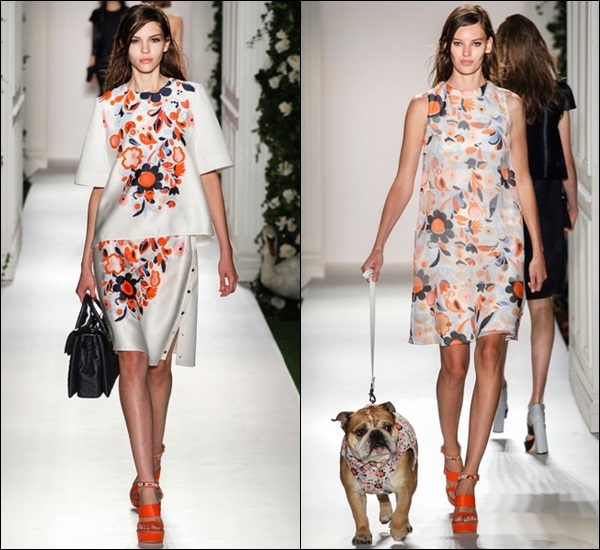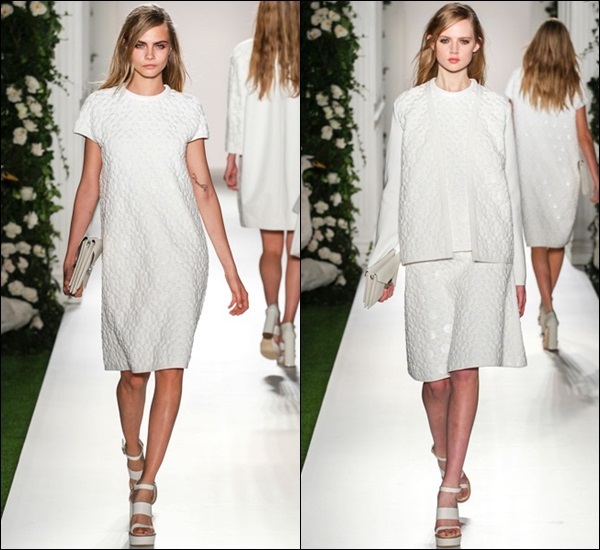 Number of chic dresses was as sprightly as a summer's day. Sheen fabrics like silk glams to create extravagant and fancy look that will make you feel elegant and self-assured. Some of those staples came out with embroidery applied on the collars while sparkles used on the dresses. The big printed flowers on silk also help to emphasize the classic taste of the wearer. The plain gray dress would be nice to wear to a cocktail party, while the white dresses are just wonderfully striking and will surely make you the center of attention for every fanciful dinner or luxurious evenings.