For all fabulous plus size ladies around the world, as the holidays are approaching many of you are probably still in search for that special jaw dropping outfit. Well, then now is your chance to scoop up your favorite dress throughout the breathtaking looks of Monif C. 2015 Party Shop Collection, which obviously, perfect for any date night or special event as well as for celebrating the next Christmas and New Year's Eve. So be ready for the party and choose one best of the best among the lineups.
For years, plus size designer and business powerhouse Monif Clarke has made a name for herself by designing sexy, luxurious and feminine clothing. And for this Holiday 2015 season, she presents a range of dresses, rompers and jumpsuits, along with separates of crop top and maxi skirt for party styles.
Sequin, mesh, lace, faux leather and fishnet are explored in this collection, adding perfectly its nice colors and fabulous designs that make these looks so adorable to make just right statement. Check out the entire lookbook below, and go to Monif C website before it sells out.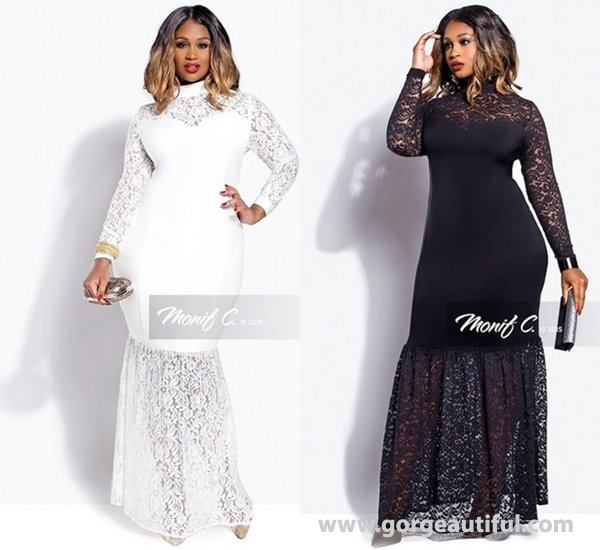 Two chic feminine selections presented are the Kimberly Mermaid Gown and Robyn One Sleeve Dress, whereas Kimberly comes with romantic laces of a mermaid gown with its stunning bodycon silhouette and pretty sweetheart neck detail, while Robyn features a one sleeve cut out detail, lux matte jersey, front slit, and a floating stand collar to bring that sexy, elegant looks for the night.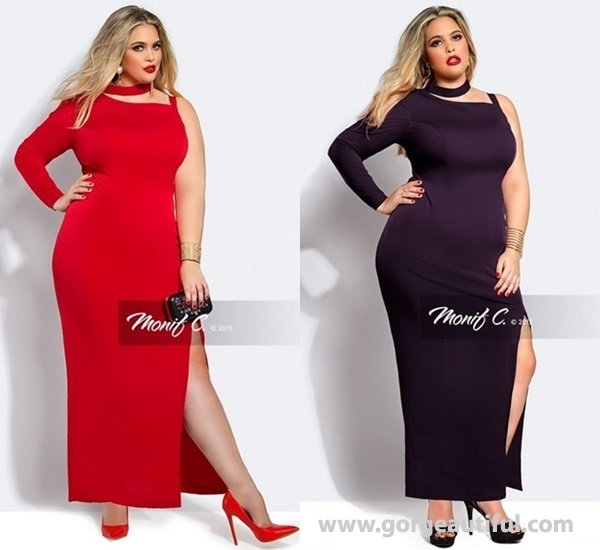 To celebrate the glittering and sparkling aura of New Year's Eve, Monif C. also presents the shimmery show-stoppers of Charlene Sequin Romper and Diana Geo Sequins Dress with its elegant styles, festive colors, and comfortable fit. As these sequined stunners are ready for you, take advantage of the night and get ready to be the center of attention.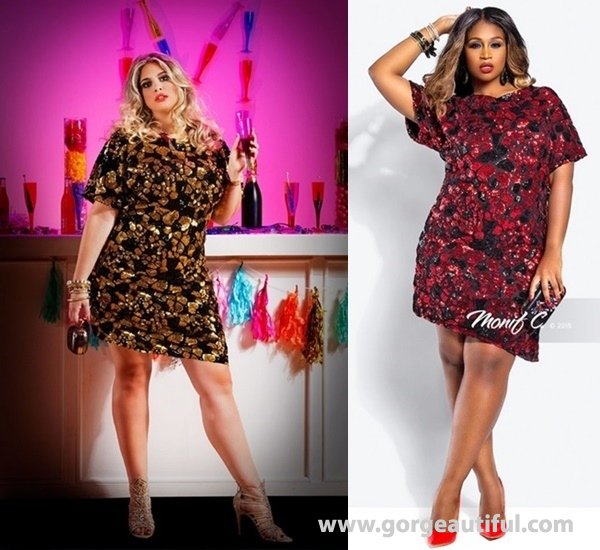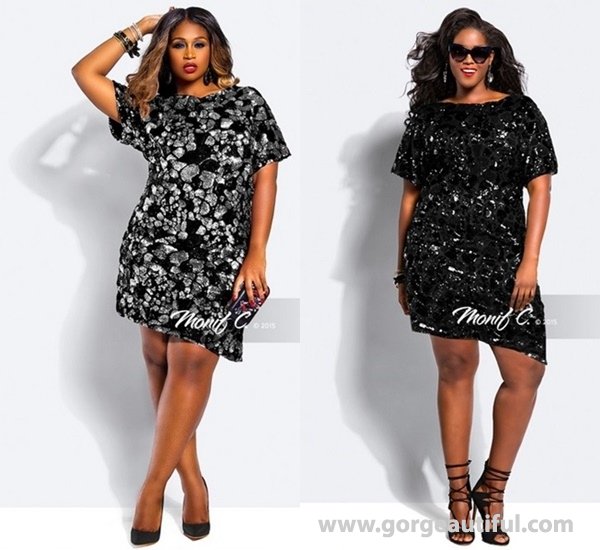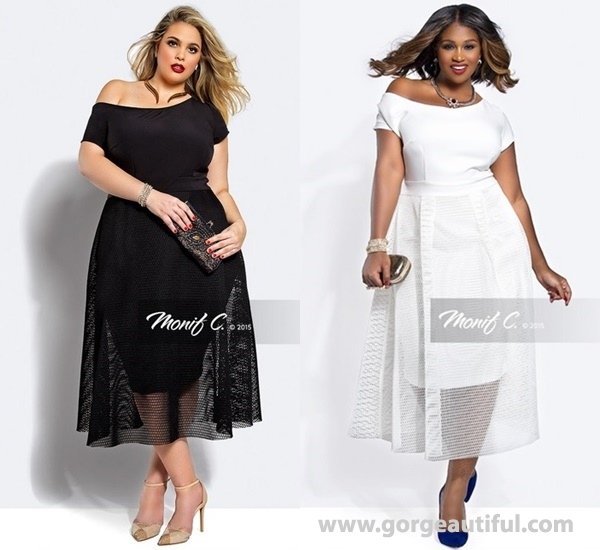 For feminine cocktail attire, a range of sophisticated party dresses are proposed within the collection, including the classic Dahlia ruched dress, the flirty Kora honeycomb dress, as well as the glamour of Beatrice fishnet dress. While, Kora lineups exposes such fun off-shoulder neckline and honeycomb neoprene mesh for creating that chic, girly look, Beatrice selections also feature another mesh details but in more glamorous way with a luxe fabric and features a draped bow detail.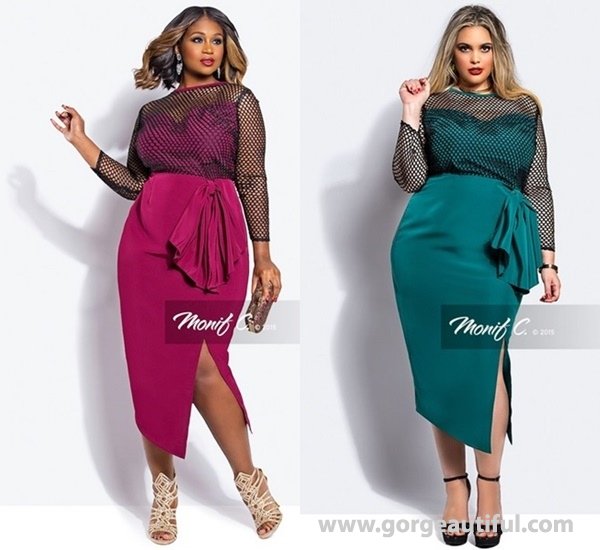 No to mention, there's also the elegance of Dahlia collection with its classy silhouette of a high neck and ruched bodycon, featuring straps that drape over a sleeveless shoulder to give edge to a very sophisticated style.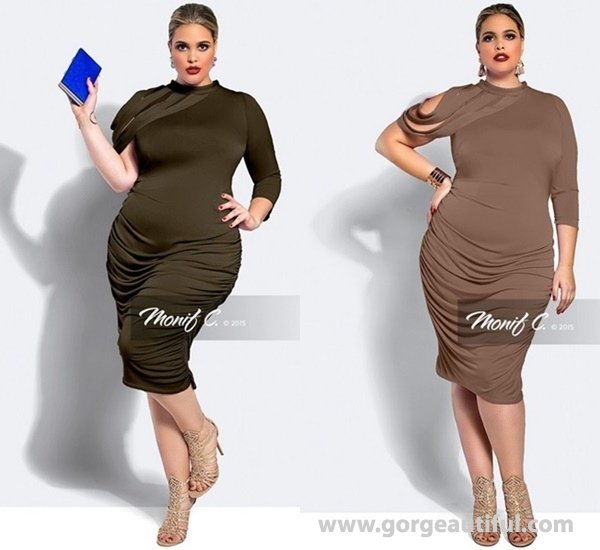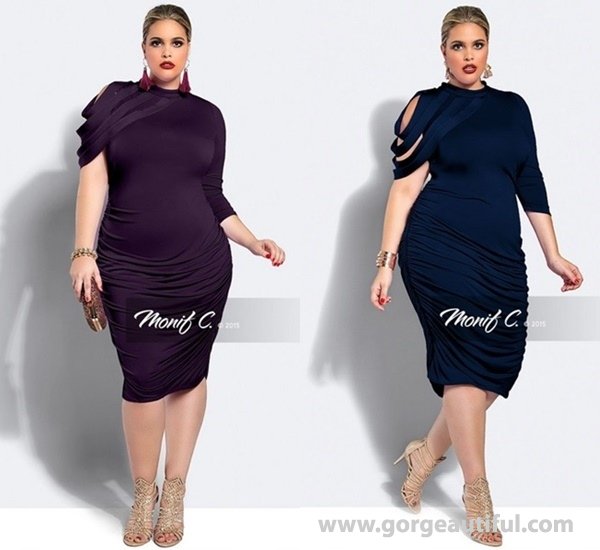 Finally, take a look at more and more polished, elegant, festive and feminine styles for your special events of the year. From the sassy look of Sasha sequined dress and Jasmine neoprene dress with its cute high-low hem, along with another fabulous dress selection, to the edgy jumpsuits of Parker faux leather with its chic cut out neck detail and fierceful Ricki tuxedo jumpsuits featuring leopard lace print mesh and black satin sash at waist. Pick any look from this Monif C. collection and you can guarantee all eyes are on you.