The Victorian-inspired look has been on trend for the fall winter runway shows of Alexander McQueen, Alberta Ferretti, Valentino, and many others. With strong iconic characters such as delicate lace and floral appliqué, shiny silk and velvet, brocade and noble gilded embroidery with high-necklines, luxe jackets and coats, the Victorian-inspired style has its distinct place as they do look chic, luxurious and, of course, divine. If you want to get the look for less, check out for some Victorian-fashion ideas.
No matter what your body size and type is, dressing up is always fun because you can actively choose your style. In this case, whether you want to go for that romantic Edwardian Victorian style or you love Victorian gothic, you don't have to go fully dressed. The good news for this season's trend is that you can keep the sense of Victorian style while keeping your profile down. You can choose your clothes and accessories wisely so that your outfit is both practical and dramatic at the same time.
Here's a few of Victorian-inspired shopping ideas you can pick from different fashion retailers. So yes, the style is heavily inspired by Victorian era clothes and shapes, but we're not talking about period costumes. Choose and create your own style by mixing-and-matching your wardrobe items. Learn "How to Style Modern Victorian Inspired Look Fall 2015 Trends" and see if you can keep your mid 1800s vibe while keeping your outfit quite regular.
ASOS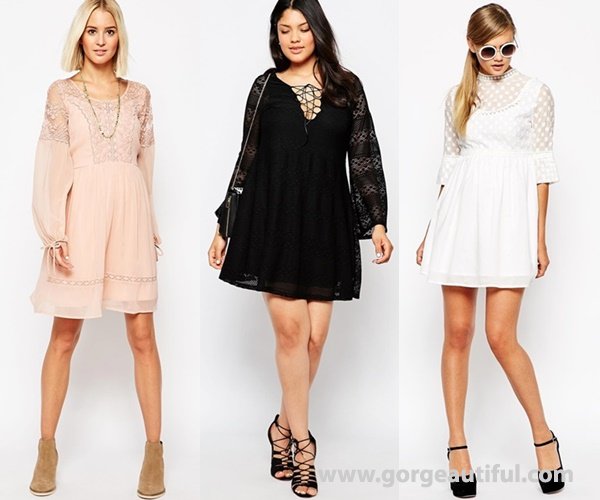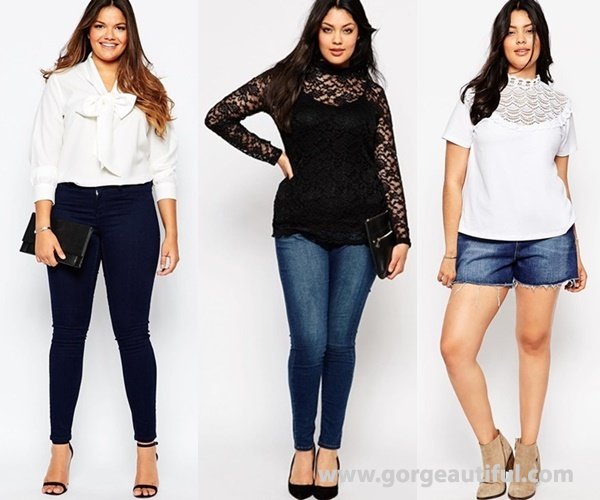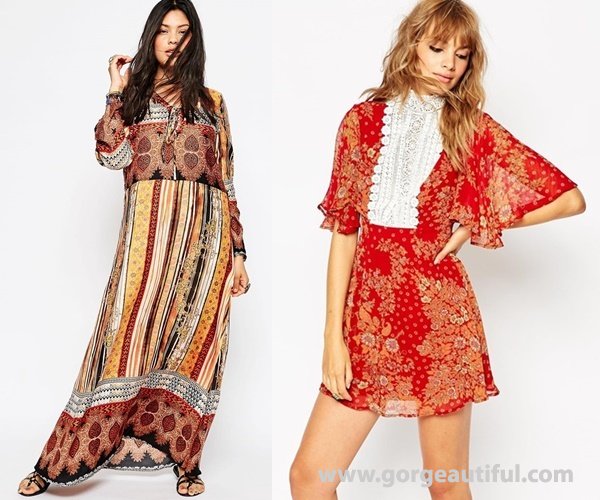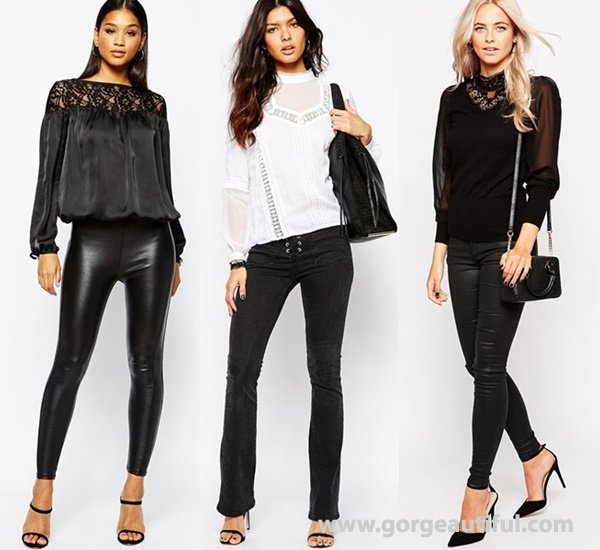 For stylish suggestions, ASOS and Forever21 offer a range of modern piece including tops and dresses with a nod to the Victorian era. From pretty details like lace panel, ruffled bib, bow necktie, and high-collar, to romantic light-weight silhouette of satin, chiffon, lace, and more delicate fabrics, the selections are perfect to reach that Victorian feminine appearance, while still looking modern and edgy at the same time.
Forever21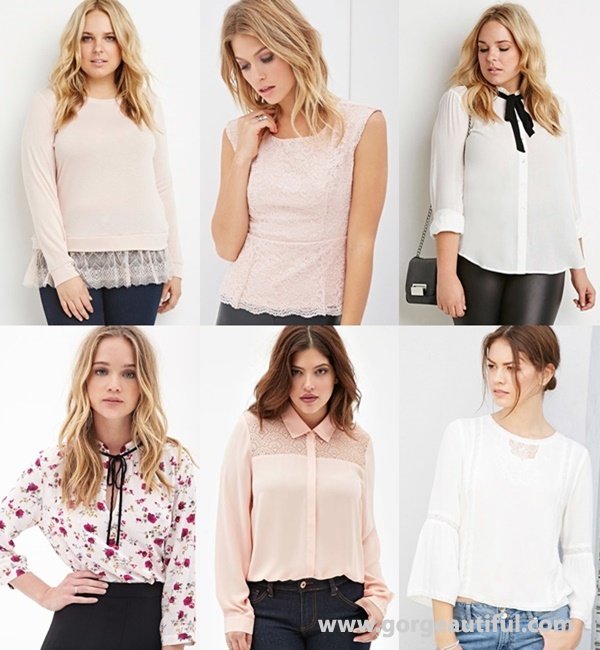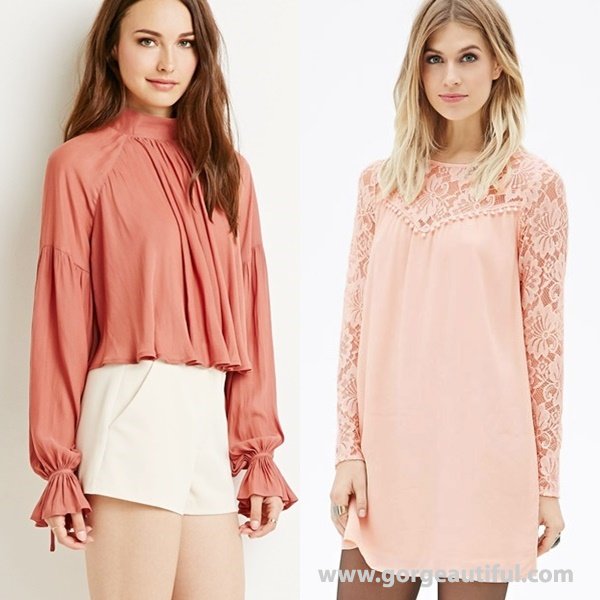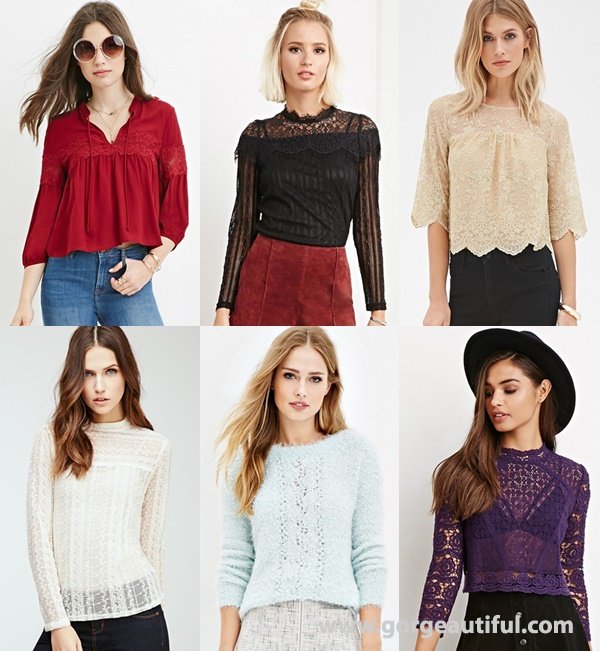 To create more drama and statement with voluminous sleeves, demure high-neck blouses, baroque golden textures, vibrant long embroidered, loads of ruffles and plenty of lace, velvet, and chiffon, these various selections from Modcloth and Free People are ready to add drama in your outfit. Just make sure highlight only one or two statement piece, then incorporate pared-back complementary pieces to avoid looking full-on Victoriana that might risk delving into costume territory.
Modcloth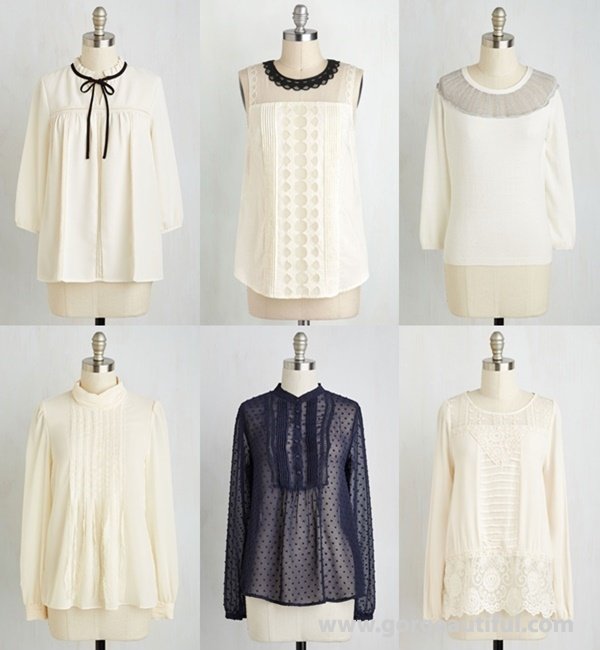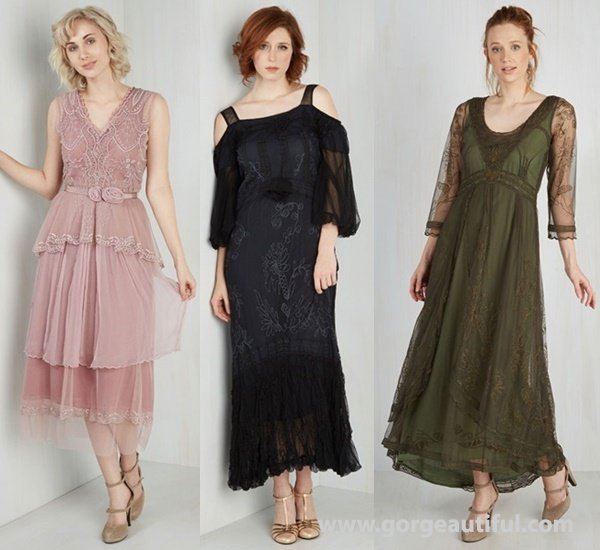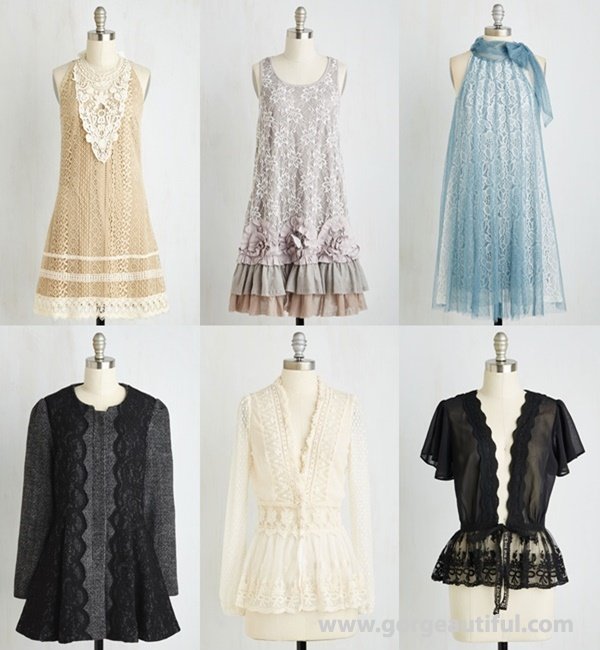 Free People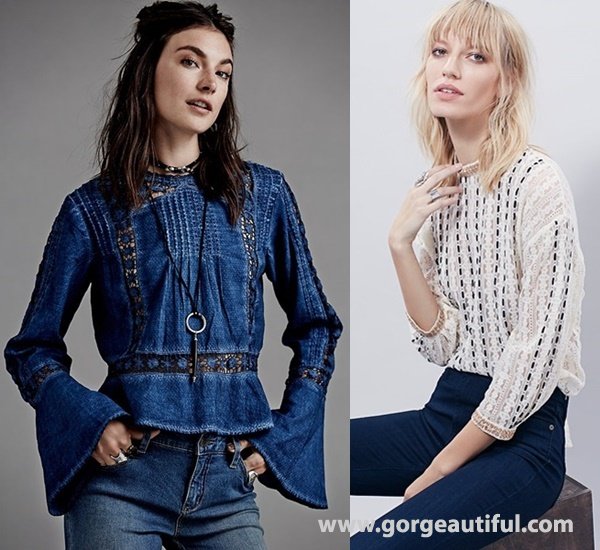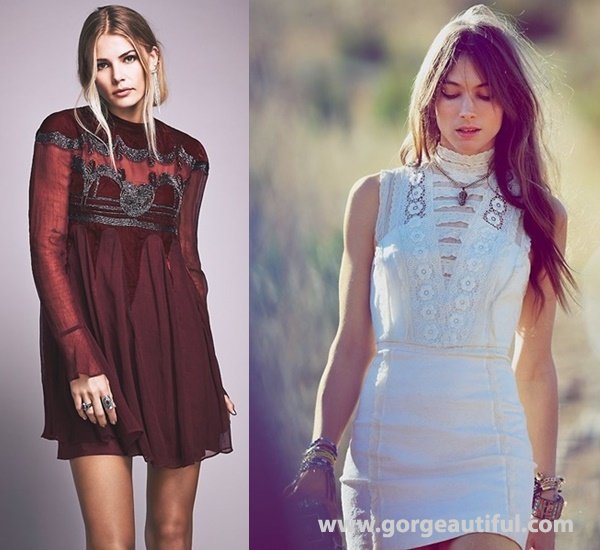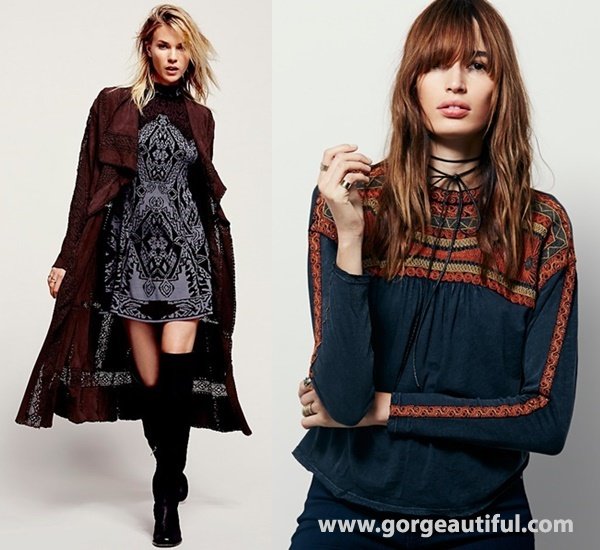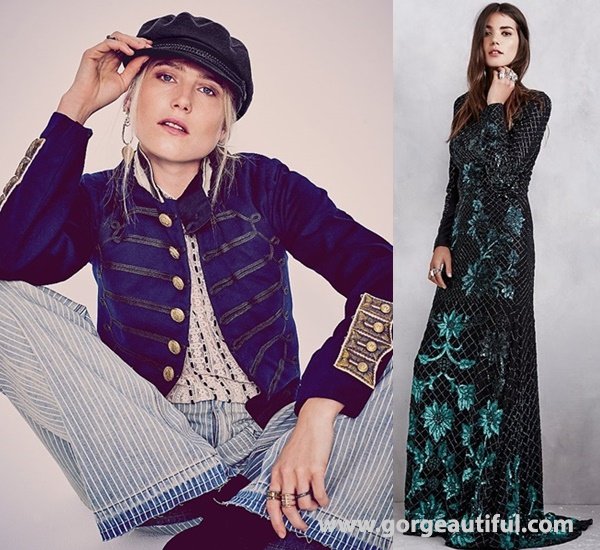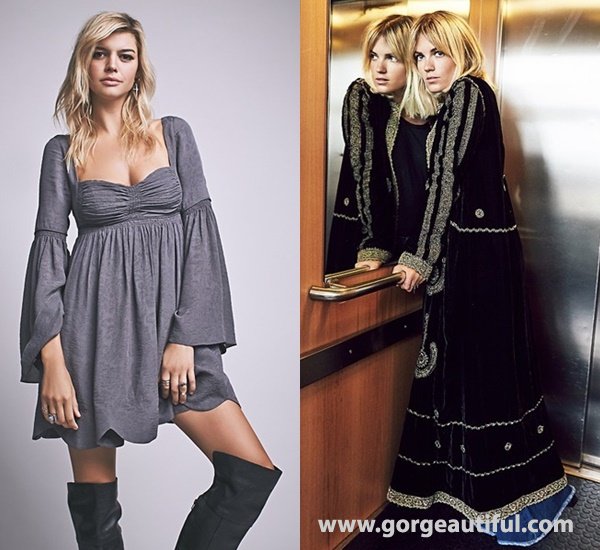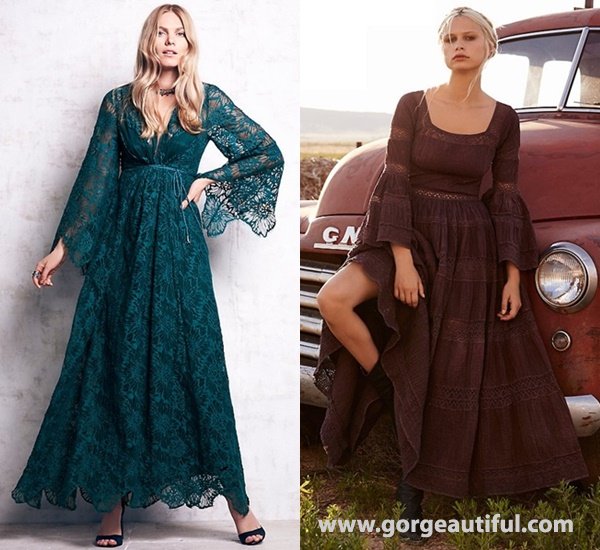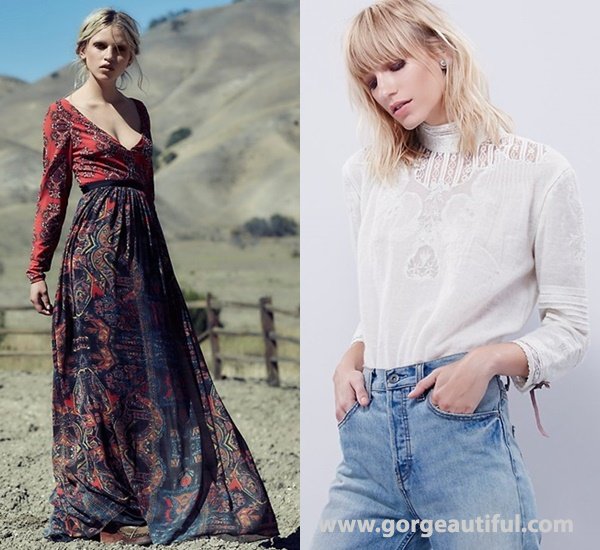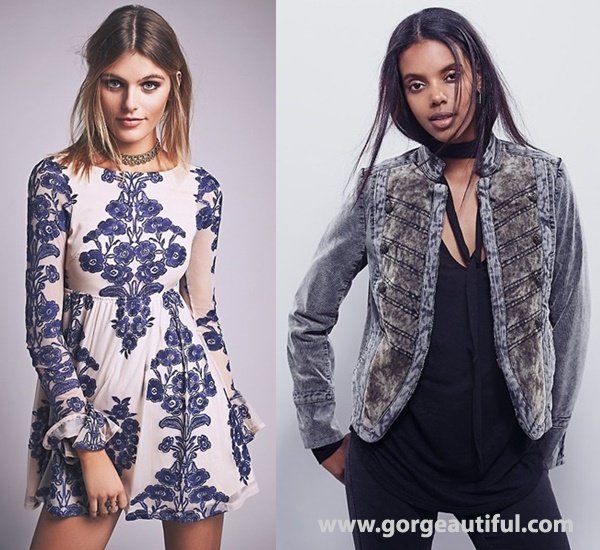 To embrace the look of Victorian era, you can choose whether you want to look dramatic and bold, or just simply romantic, subtle and casual. But to avoid looking like you're testing out an early Halloween costume, just stick to one or two articulate piece, and keep the rest of your look streamlined and modern. Wear a ruffled blouse with streamlined wide-leg trousers and a sleek blazer, an of-the-moment mix of masculine and feminine. That means that one of these romantic tops would look altogether now with a good pair of jeans
Especially for full-figured women, Simply Be proposes a range of plus size options with a nod to the Victorian era, which are comfortable and easy to wear, starting from regal golden dresses and tops with prints and textures, to sophisticated lace tops embodying the drama and romance of Victoriana.
Simply Be
Pleat Long Sleeve Shift Dress ($52.50) / High Neck Long Sleeve Lace Dress ($97.50)
Simply Be Gold Sequin Dress ($197.50) / Chi Chi Metallic Floral Brocade Dress ($107.50)
Scalloped Sleeve Sequin Maxi Dress ($207.50) / Victoriana Babydoll Dress ($69.99) / Peach A-Line Lace Swing Dress ($40.99)
1st Row : Junarose Lace Trim Blouse ($62.50) / Lace Top ($45.99) / AX Paris Boho Top ($64.95)
2nd Row : Simply Be Lace Victoriana Top ($40.99) / Pleat Detail Blouse ($49.95) / Simply Be Gypsy Tie Blouse ($45.99)
Simply Be Metallic Knit Cut Out Shoulder ($74.99) / Chi Chi Regal Midi Dress ($107.50)
1st Row : Crochet Shell Top ($74.99) / Lace Bib Blouse ($57.50) / Gypsy Boho Blouse ($57.50)
2nd Row : Little Mistress Lace Overlay Dress ($102.50) / Jacquard High-neck Top ($49.49) / Victoriana Blouse ($64.99)
And finally, as this season calls for Victorian-inspired pieces that lend your look the perfect dose of romance, you can always take an authentic and traditional approach by pulling off a Victorian vintage piece to nail down such dramatic style outfits.
To make your appearance looking much edgier and glamorous, various vintage shops such as Bustown Modern and Shrine Store offers a range of bold Victorian fashion items, including Edwardian-inspired long coat, velvety dress with interesting ruffled collar, as well as baroque constructed corset, stand-up collared vest in vintage European style, elegant aristocratic Antoinette top, and more.
Bustown Modern
Blue Velvet Mini Dress Ruffled Collar ($88) / 40s Black Velvet Poodle Trim Peplum Jacket ($300)
Edwardian Tweed + Velvet Maxi Coat ($500) / 1980s Romper with Attached Maxi Skirt ($275) / Slinky Maxi Coat with Massive Slit ($550)
Victorian Inspired Gauze + Lace Dress ($550) / Victoriana Ruffled Crochet Maxi Dress ($575)
Shrine Store
Lionheart Coat – Red Black Velvet Brocade ($395) / Black Forest Coat – Silver Black Tapestry ($655)
Pin Bodice – Burgundy Ivory Tapestry ($119) / Toreador Vest – Ivory Black Tapestry ($128)

Toreador Jacket – Silver Black Tapestry ($265) / Lionheart Coat – Black Velvet ($395)
Toreador Vest – Gold Black Stripe Tapestry ($128) / Antoinette Top – Blood Rose Velvet Print ($125)