Looking demure with her messy pixie cut Miley Cyrus pouts into the distance at the beach in a midriff baring top for new Marc Jacobs Spring Summer 2014 ad campaign. Taken by legendary glam photographer David Sims and hinting to a dark atmosphere, Miley has been getting praises for joining other celebrity names like Dakota Fanning and Helen Bonham-Carter in the Marc Jacobs line up and proving that she is about more than her moving, singing image.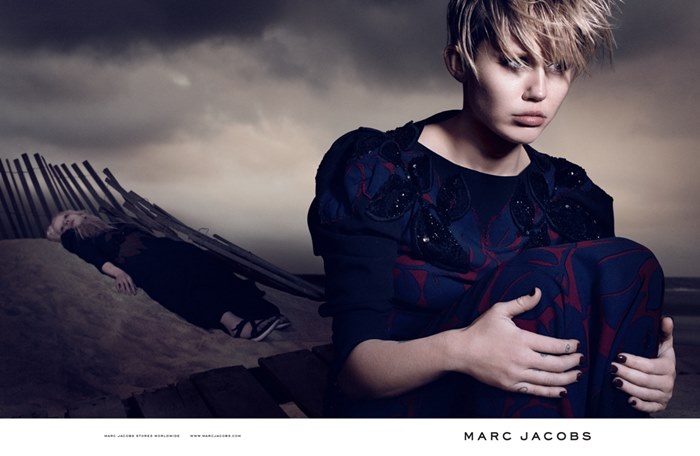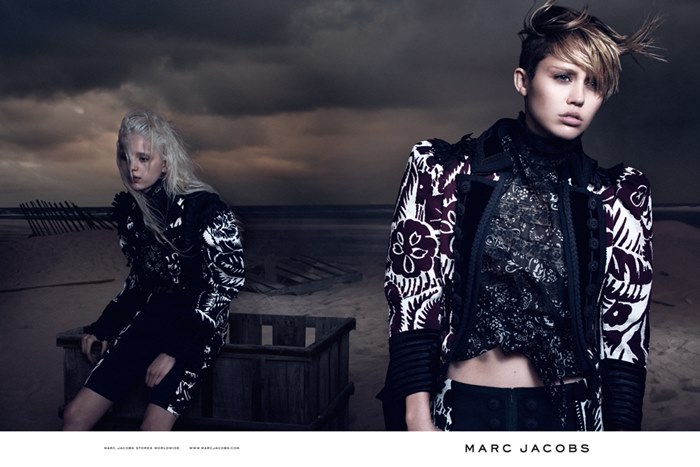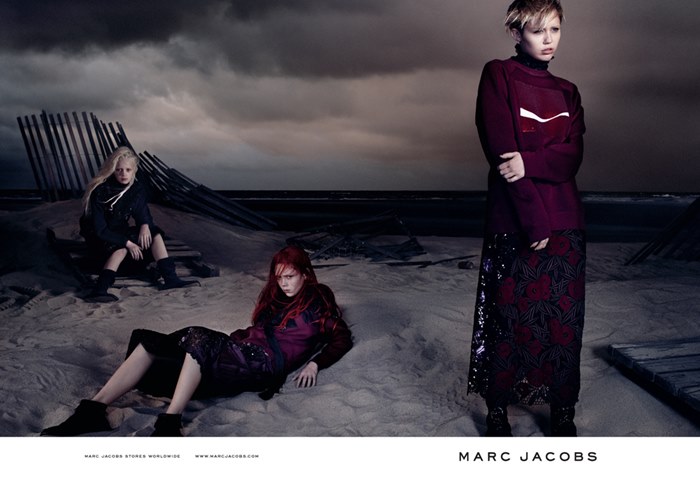 Regardless the fact there's an eery feel of this campaign that is irrelevant to spring and, frankly, just weird, but eight new ads from Marc's campaign have just been unveiled, as it pretty much showcases a different and softer side of Cyrus. The 21-year-old actress posed in a deserted beach surrounded by zombie-like models for the shoot.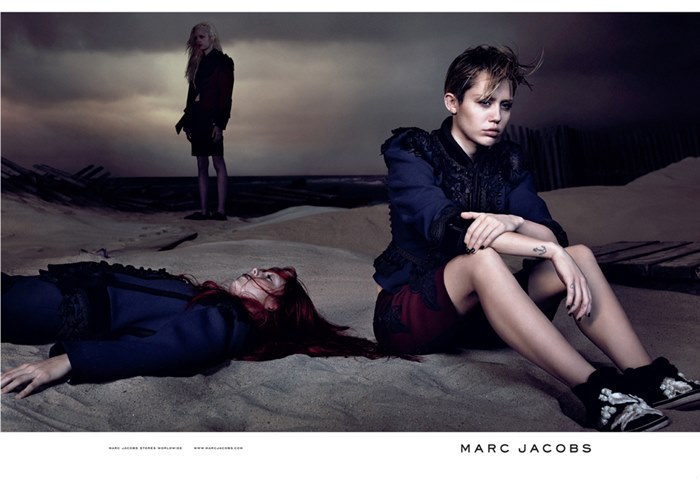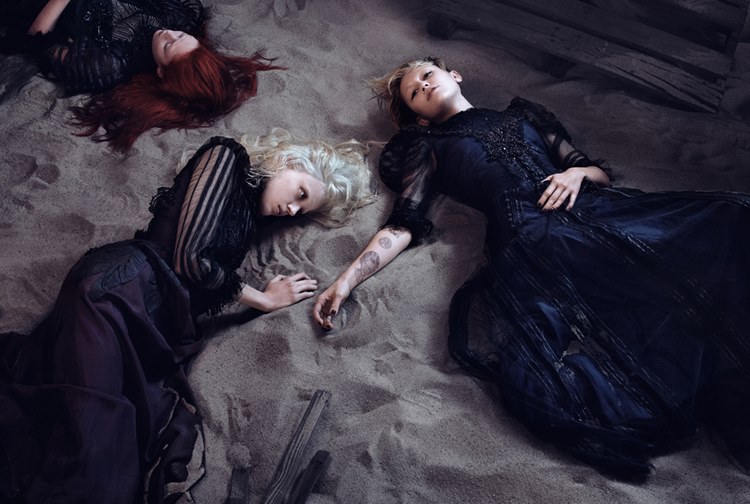 Among the fascinating photos presented, there's one photo with Cyrus appears to be dead or in a daydream-like state as she lays in the sand underneath ominous-looking storm clouds wearing a navy corset ball gown featuring black sheer sleeves. Describing the shoot, Jacobs' added: "We wanted this beach with girls kind of sulky and broody, and we thought it would be cool if it was Miley with what could be two friends, feeling distant and quite dark." Leave it to Marc Jacobs to be inspired by the oddities of the status quo to provide us with something interesting.