If anyone can make the word commercial cool again, it's Kors and his consistently wearable and flattering clothes. The new Spring Summer 2014 collection New York Fashion Week from Michael Kors came up with every romantic, flattering, feminine touch for those light and breezy six months. Every exit of this lightly romantic summer collection was truly timeless. There were enough sweet and flirty summer dresses and swingy mini circle skirts to set a million hearts alight as well as others hand-beaded in pansies. Surely, every one oozing a girlish charm.
Known for his sophisticated, chic and super stylish attire for every pieces he has designed, this season's collection featured dresses, skirts, shirts, shorts and rompers in camel, light blue, black and green as well as delightful fabrics like chambray blue lace, tiny blossom prints on crepe and georgette. It seemed that here and there Kors also gave a touch of bygones era spotted in just about each look, as if he had selected the best and most fabulous silhouettes that fashion has come up with in the past sixty years then updated it adorably for the modern woman and sent it down the catwalk to feel good tunes.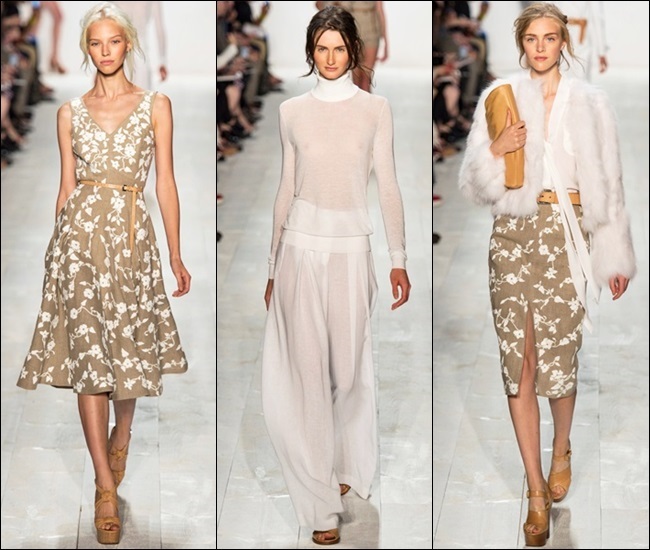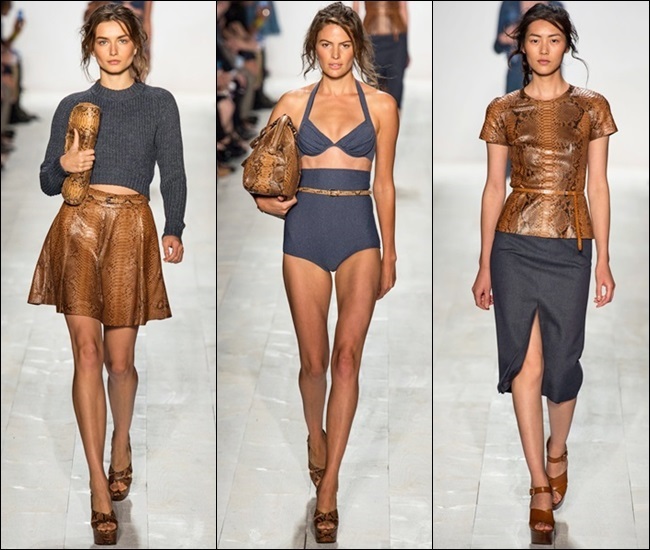 From the 50s, the show stood out with selections of chic 40s vintage swimwear (high-waisted bottom and bustier) paired with the 50s button front flower dresses, while a flattering preppy combination of Annie Hall wide leg linen pants, studio 54 ruche front jersey dresses represented the 70s and 80s decades, along with the presence of pleated circle skirts paired with bow tie sweaters. It's pretty much understandable why Kors seemed to skip the 60s look, since that was already such a dominant theme last summer. And for the 90s, he proposed gray cashmere sweater and wide leg khaki trousers, top off with a twisted fur stole to be a perfect option to represent the era.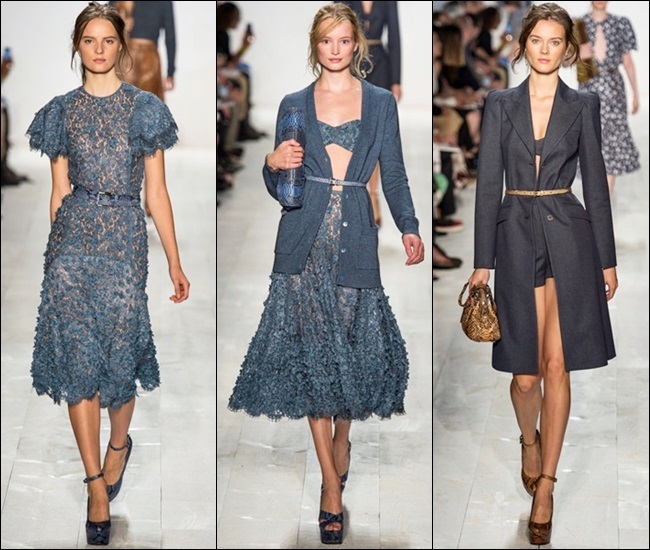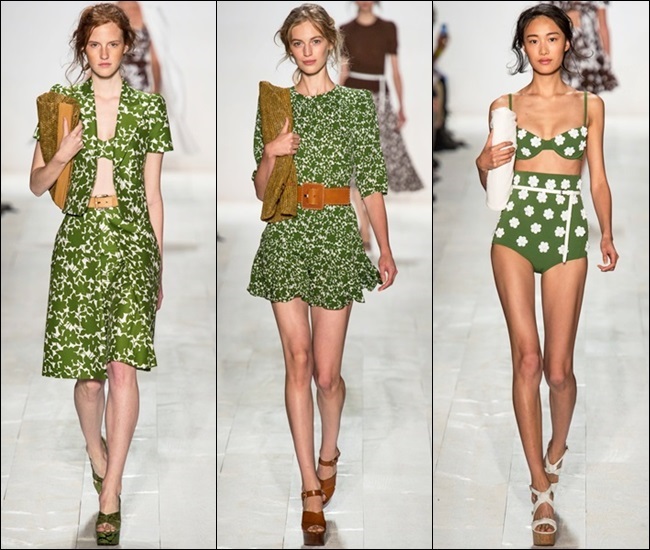 The overall vibe of the collection was impossibly glamorous, there were lots neatly proposals emerging trends, such as trench coats rendered in camel, double face cotton, and pleats, along with over-sized sunglasses, a light blue button up shirt adorned in white fur and wide-leg denim shorts. Other than feminine ensembles in earthy tones, some preppy looks came out incredibly stylish and modern featuring in grey and kicking out to a school girl, bookish beat, and mannish shirts, as well Kors's collection came striped and with the 70s collars.