Taking into consideration Marc Jacobs is always subverting something, his new Spring Summer 2014 collection seemed like strange choices for such bright, breezy season. It was amazingly unique with a refreshing trip down the memory lane, of 1890′s. If last year Marc Jacobs paid homage to Factory girl sweetheart Edie Sedgwick, with monochrome colors, zero embellishments, and basics apparels, this season he came up with some kind of Victorian, bombed-out black beach schemes.
At first, he opened the show with boyish combination of multi-tasseled doublet jackets or heavy weighted, huge shouldered sailor jackets replete with embellishments, paired with tailored, heavy color-blocked low hip slung Bermuda. At mid-show, the printed and embroidered dresses as well as numbers with beads and laces came out with a more retail breeze. Then after hours, when you were expecting to see more gorgeously Victorian embellished hoodies, the Widow's weeds dresses decorated the cat walk with an attitude. All dresses are mostly seduced in large flower motifs which were dark yet extremely epic, along with a complex assembly of epochs, and richly underlined by detailing and a range of dark hues.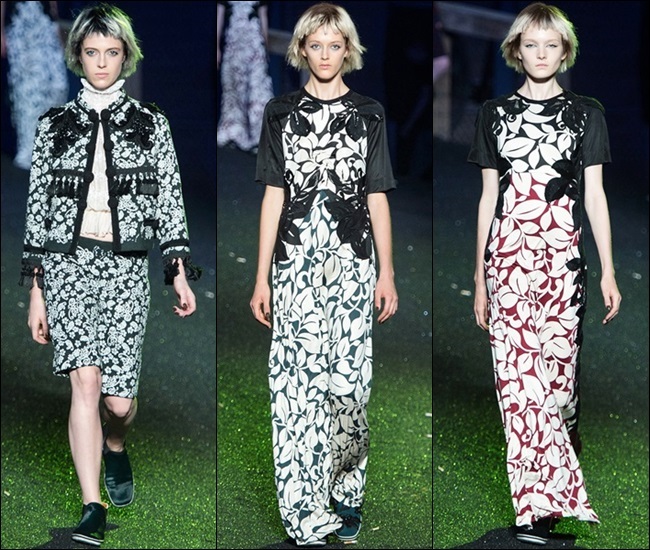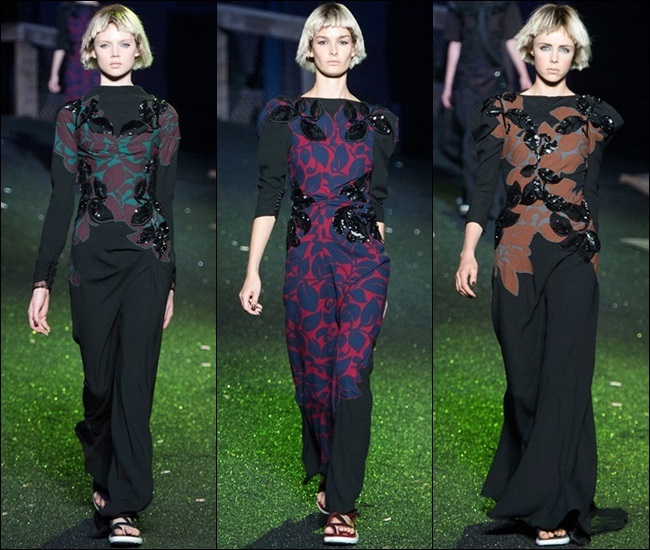 With fabrics and details that were manipulated through glitters, sequins, laces, appliqué, embroidery and tessellation, as well as the presence of thick military, cropped jackets for a more contemporary costume twist, it was clear that this summer was rather unseasonably heavy and a little gloomy but with sparks. Jacobs also chose all-dark-shaded theme for more like giving a taste of winters, but then mixed with a touch of dystopian beach bathed in a disquieting electric blue twilight.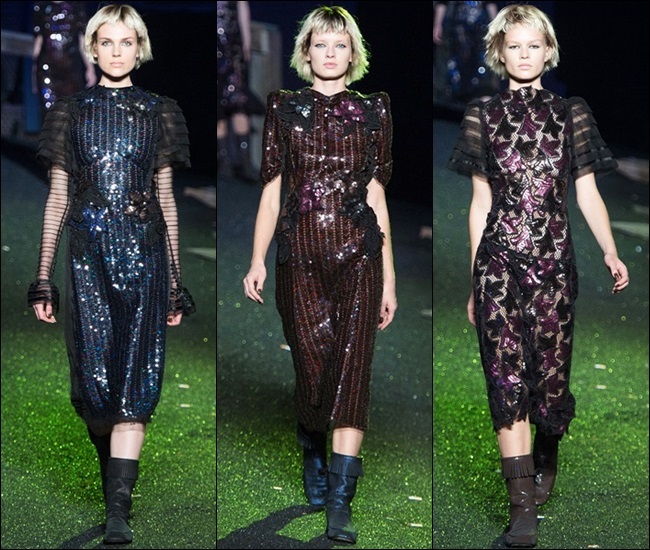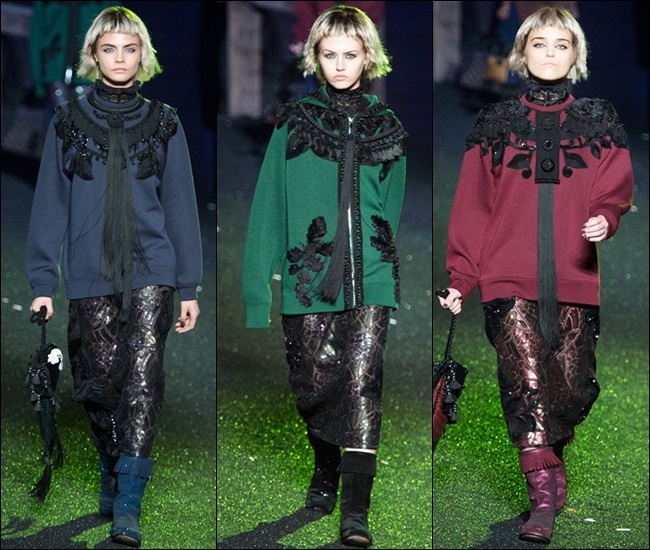 If usually Spring and Summer screams the season of bright, thin, light-weight, and exposed attires, Jacobs proposed an idea of the opposites. Sure, nothing can be truly sexy nowadays because everything has been exposed. And yet, for the first time in a while, Jacobs has successfully pushed the sex button in a compelling way. "It's a lovely nightmare, or it was for me anyway… I didn't want the cliché of Spring and Summer, I wanted it to be about girls who have no problem coming to work in a Victorian gown and Birkenstocks" Marc Jacobs said backstage.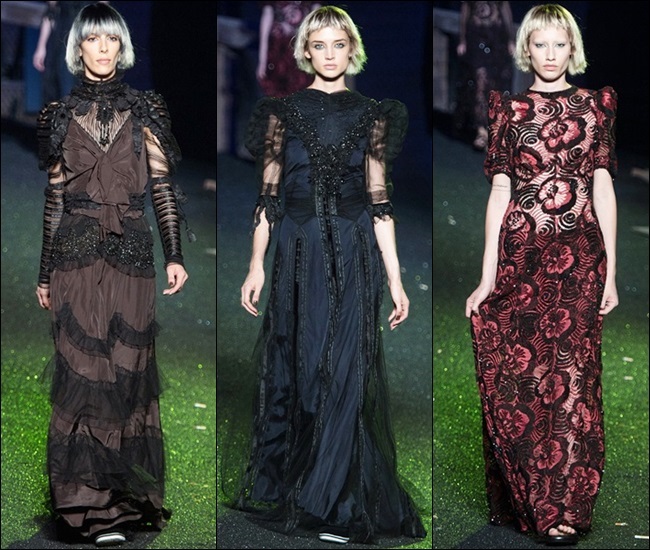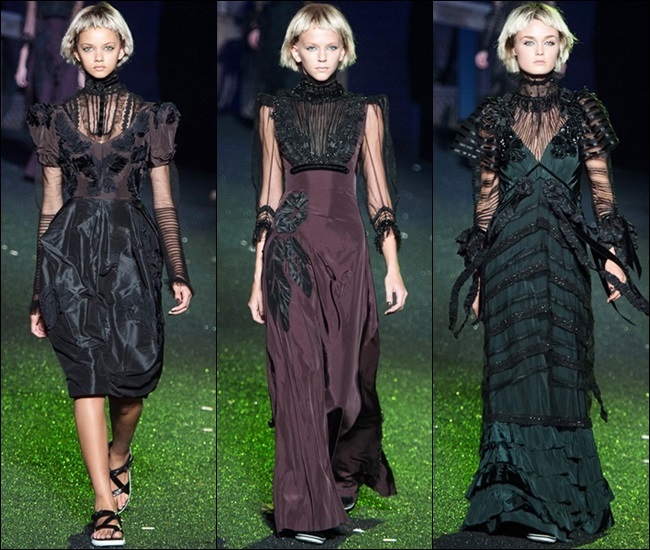 Generally, we can see how Jacobs' style is more like a bold expression of comfort, where you just want to pull it off, without giving a damn about the entire world. He defied the chic look and endorsed the style, that only confident ladies would wear, without thinking about whether they seem out of place or not.