Continuing with his signature vintage-inspired form, Marc by Marc Jacobs recently premiered his Spring Summer 2014 collection at New York Fashion Week, proposing a major '90s metallic moment with iridescent jackets, sequin-laden dresses, and David Bowie-worthy stars scattered onto satin jumpsuits. Apart from the slip dresses, Marc by Marc Jacobs served up nineties simplicity for a new generation – the daughters and sons of the cool –.
It's basically a superb collection from the label. By coordinating designs of the '50s and metallic color palette of the '90s with the time of day – morning, noon, evening and night – Jacobs is able to accentuate the subtle details that are prevalent throughout the release. Sure, one thing young people – under 30 – might not comprehend about the nineties, is how easy it was to get dressed. But now they might want to consider a couple of pairs of boy-tailored pants, an assortment of favorite plain T-shirts, a Crombie coat, a slip dress or two, a personal flea-market collection of vintage bits as well as pieces circa 1920–1980.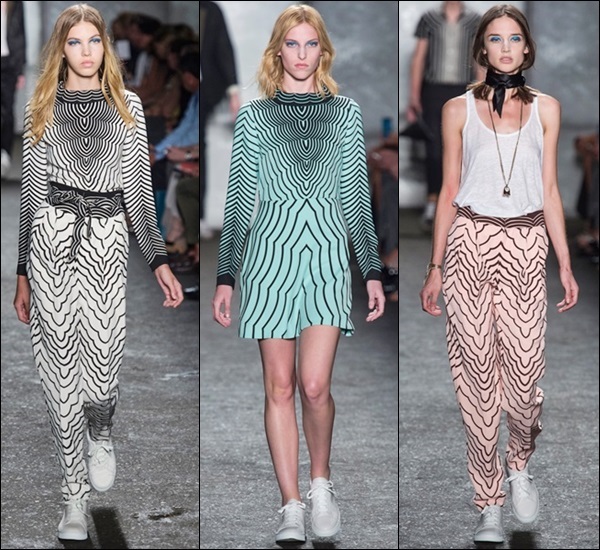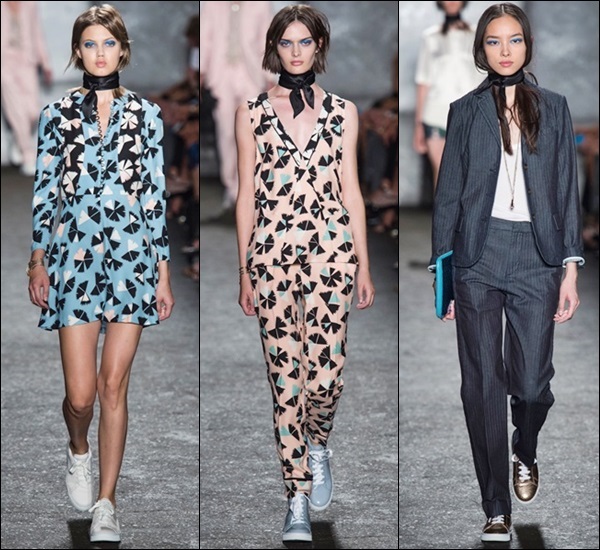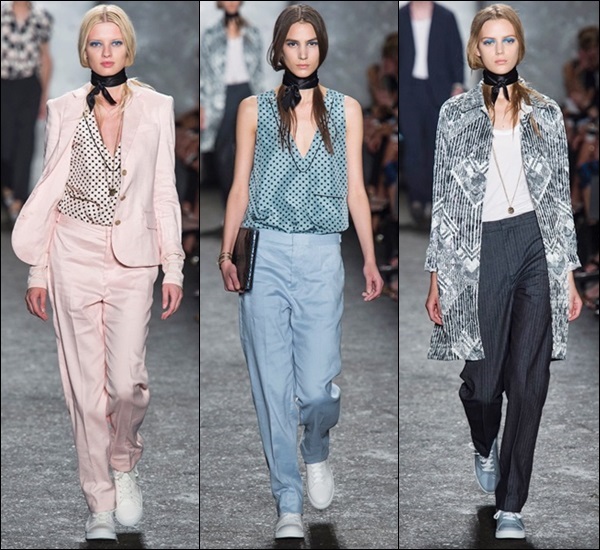 Among the collection, there were a kind of modern rockabilly of the '90s, showcasing plenty of cheesy eighties high-waist printed pants, loose fitting trousers, open collar shirts, silk baseball jackets, varsity letters and relaxed fit pinstripe suits. The collection seems to be designed for the kind of people who wake at 5pm before heading out to rock. From satin blazers and matching pants in an array of pastel hues to satin flapper dresses, all were all sensibly paired with sneakers. As far as its color palette is concerned, Jacobs chose to blend certain dark tones like navy and black with blue and pink pastels for a surprisingly fitting appearance.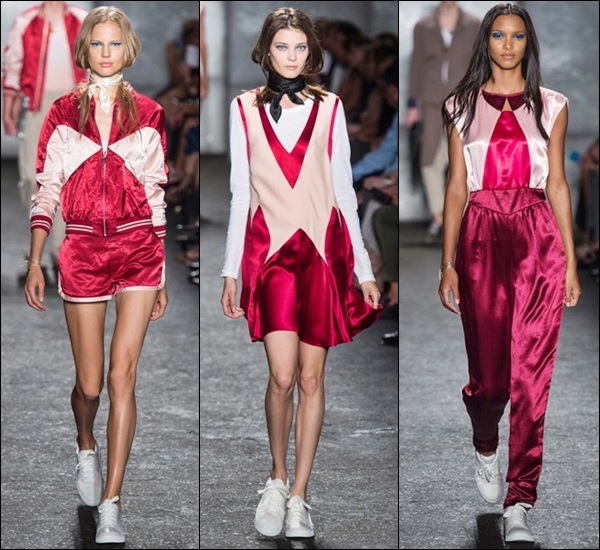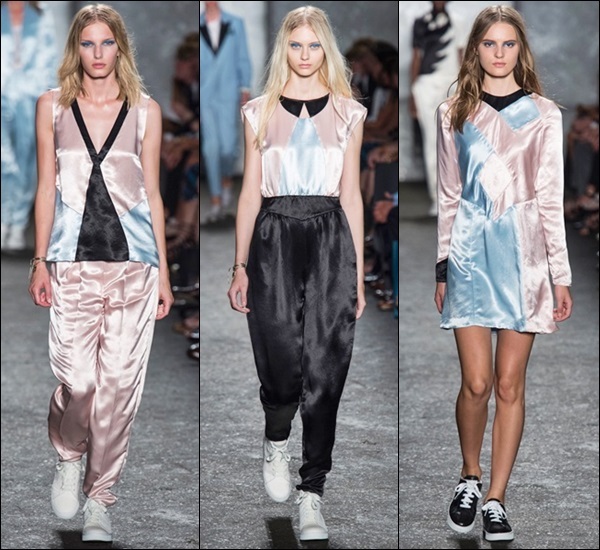 For a more glitz-y effect, there were long sequin dresses that hit mid-calf along and a healthy dose of lurex, while a series of costume-y star-spangled gown added further glamour to the boudoir meets rocker collection. To finish it off, the girls were given electric blue lids on otherwise bare faces, and silk scarves were looped around the neck to pull the otherwise messy hair back, as if she couldn't be bothered to tie a real ponytail.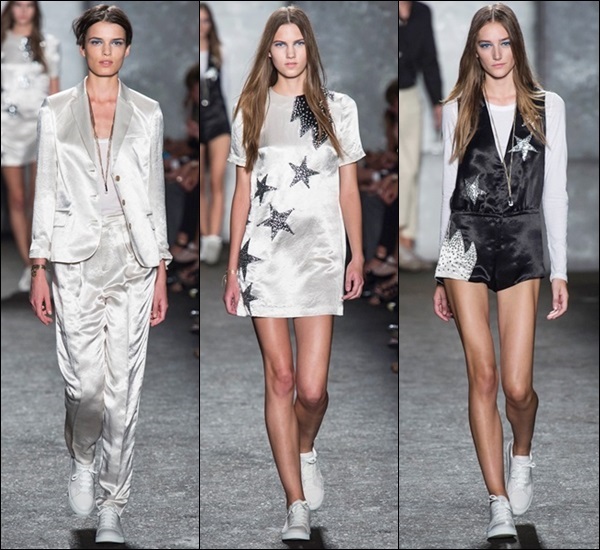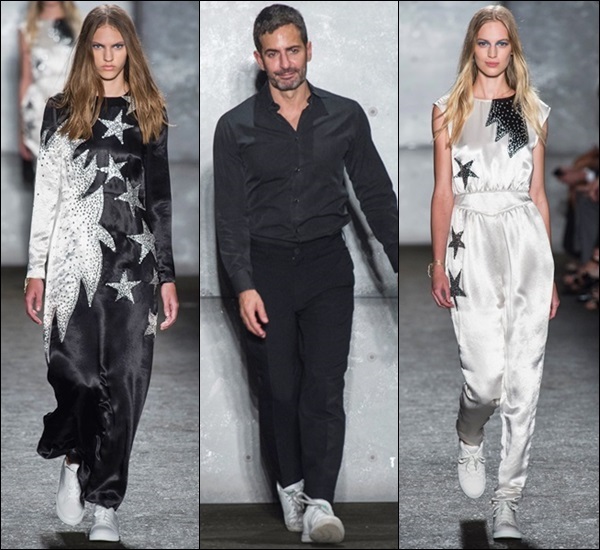 However, some interesting point of this collection, it seems that Marc by Marc Jacobs was going to take a political stance this season. He's efficiently offered contemporary-level access to the kinds of pieces which are now way out of the price range of an average kid, as well as a low-key tutorial in how to put it all together — basically, layer everything over an old white tee, add sneakers, and you're done. Even with the addition of a handful of suits, Marc's forthcoming collection is still very much youthful, versatile, and wearable.