After a much laid-back and demure vibe presented for his previous fall winter collection, Michael Kors is thinking for a more retro graphic line and bolder colors in his Resort 2016 Collection. There's nothing basic about the new lineup, despite its sleek, clean silhouettes. Everything is all about graphic glamour, sporty art-deco, and optimistic tones featuring lots of complex geometric figures such as hexagon, octagon, diamond, and stripe patterns, which softens the colors with a predominance of brown
From neatly tailored coats, jackets and trousers in Art Deco feel, which are put together with pleated skirts and dresses to sexy printed dresses and a couple of stylish bodysuits, and go-to mannish trousers for creating day-to-day effortlessly chic looks, the new sophisticated and neutral collection also reflects a lover of bright colors and muted tones showcasing bolder colors of coral and geranium that are paired with shades of earthy caramel, rust, and dune, sharp black and white, as well as electric accents of lime and turquoise.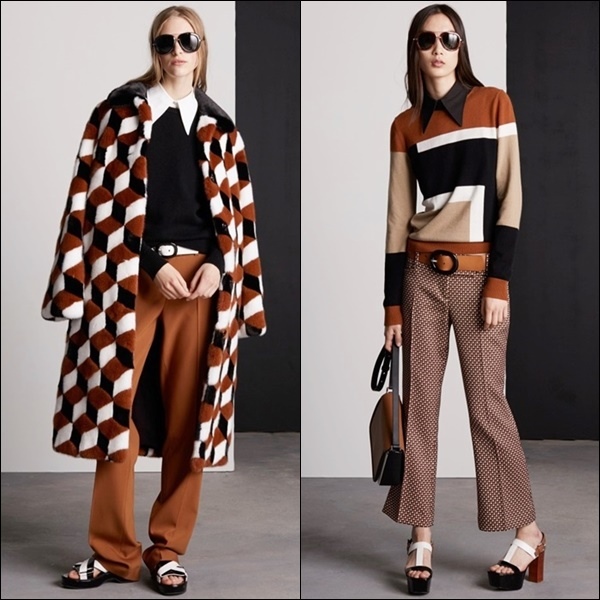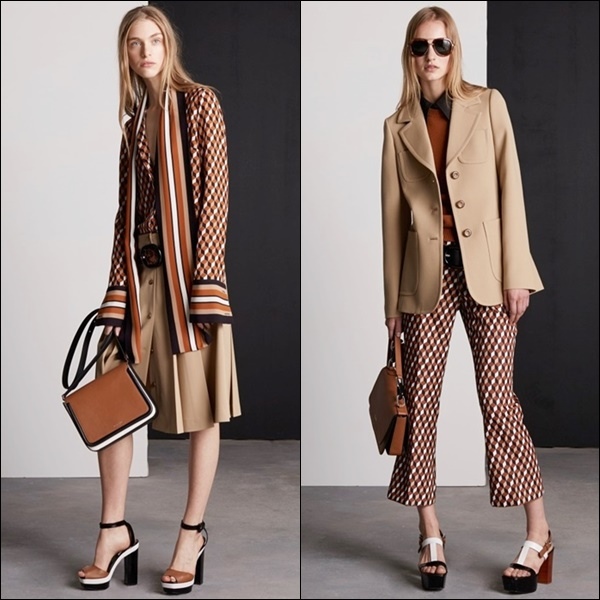 Besides the eye-grabbing color palette and the powerful geometric prints, the new Michael Kors Resort 2016 collection also shows an interesting take on a vaguely late-sixties, early-seventies silhouette through the use of bell bottoms for the culottes and pants, while the knife pleating and sequined mesh are used for the elegant evening numbers. The geometric prints that appeared on pleated silk skirts and cashmere turtlenecks for day are rendered in sequins on a cocktail shirtdress for night, and had a nice sense of ease.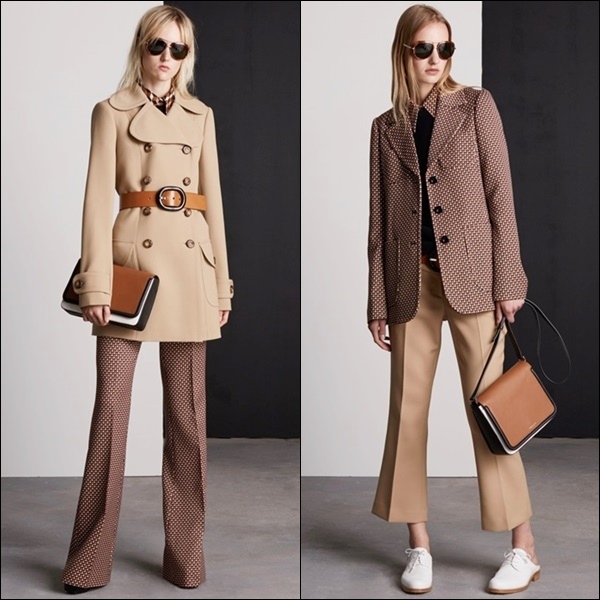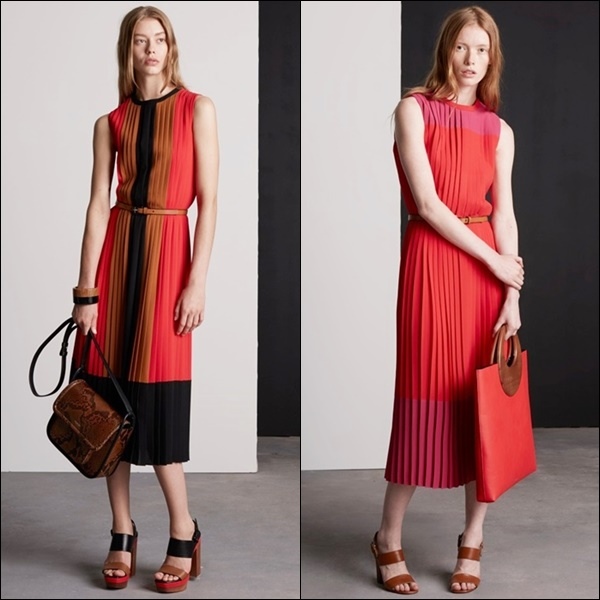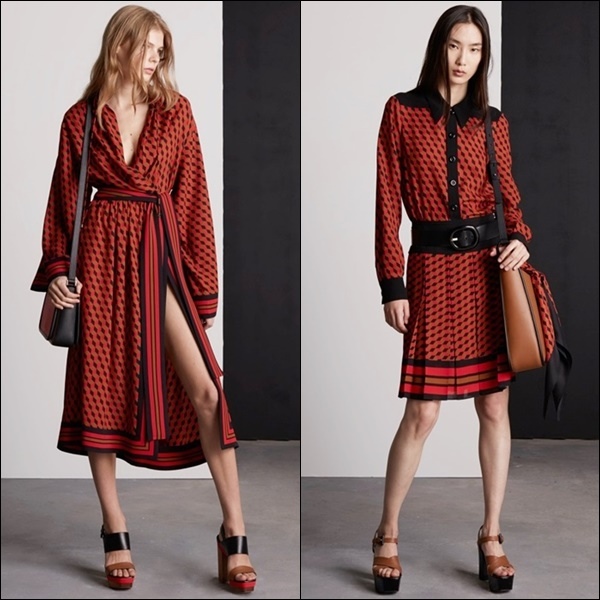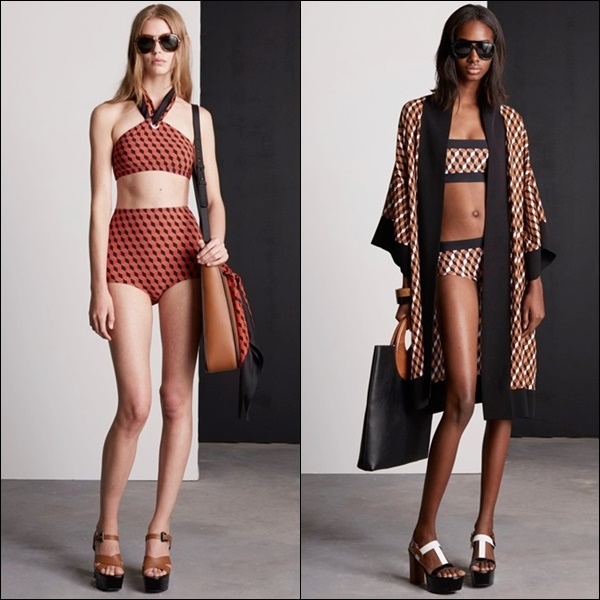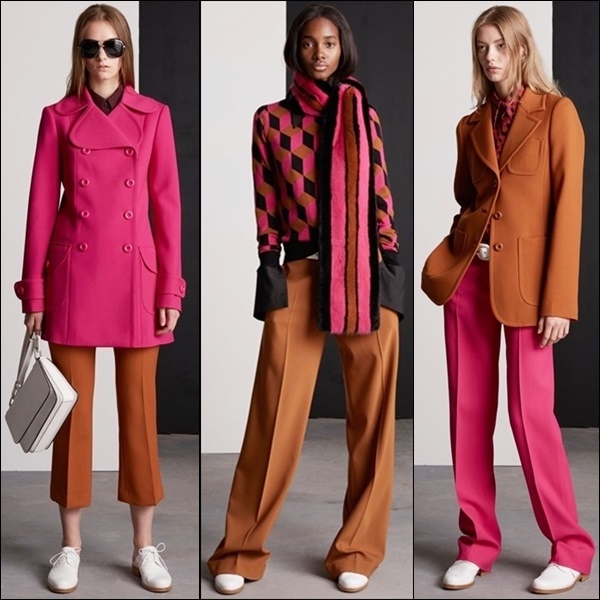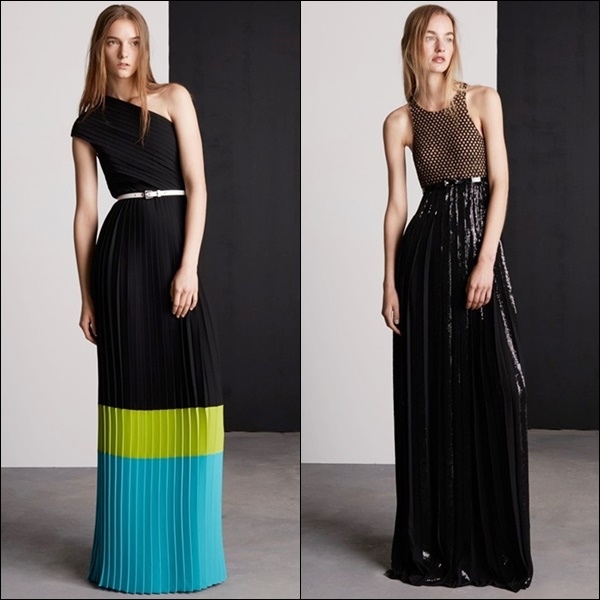 Additionally, looking through the proposal, in the creative mosaic patterns and color blocking techniques that give so much personality to the simplistic designs, the new collection also manages to bring diversity to the scene without forgetting about the importance of statement-making accessories, such as a scarf dressing in relaxed wrapped kimono, structured shoulder bag and graphic large clutch, while a pair of oversized aviator sunglasses, a white belt, a pair of masculine Oxfords and platform black-white sandals do the job when it comes to adding spices to the look.
All in all, the Michael Kors Resort 2016 collection seems to come in a more magical sense when it comes to divining what women want to wear in all corners of the country. To cater to various tastes and style preferences, from oversized monochrome and printed blazers and coats that cut at different lengths to retro style swimwear in warm orange-brick scheme and vibrant fuchsia options that will keep you warm when you still want to wear lightweight clothes, it is clear that the collection has filled all the gap in transitional wardrobe.