Inspired by the 90′s London style, creative director, Sarah Burton from label Alexander McQueen releases this wonderful McQ Alexander McQueen Resort 2014 lookbook, which was shot by an England fashion photographer, Timur Celikdag. With a selection of printed pants, skirts, dresses, and metal chain accessories, this season, the McQ girls seduce in rebellious vibes, layering up this resort season with sweaters, blazers, jackets and fringe, which strongly touched by a menswear influence.
The new McQ Alexander McQueen resort 2014 collection is truly a visual treat, offering a myriad of covetable pieces such as modern blazers, printed pants, asymmetric skirts and dresses, edgy sweaters and many spectacular coats and jackets. In rich color palettes like burnt oranges and deep burgundy, the lines also strike with clean and clear monochrome. With the inspiration of Nineties London punk culture, the designer comes up with edgy yet wearable ensembles that never fail to attract attention.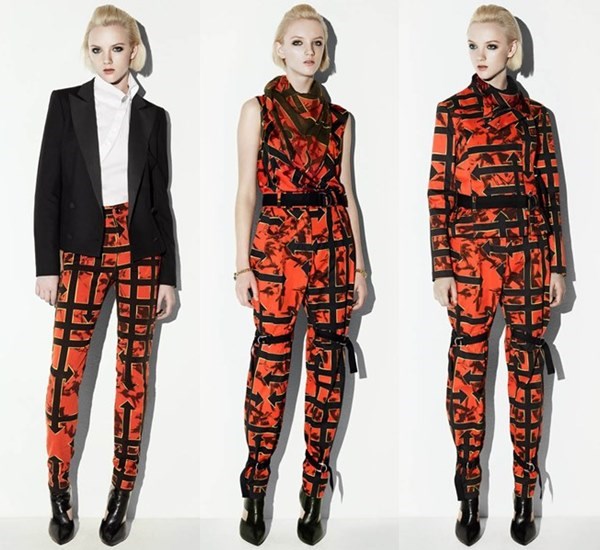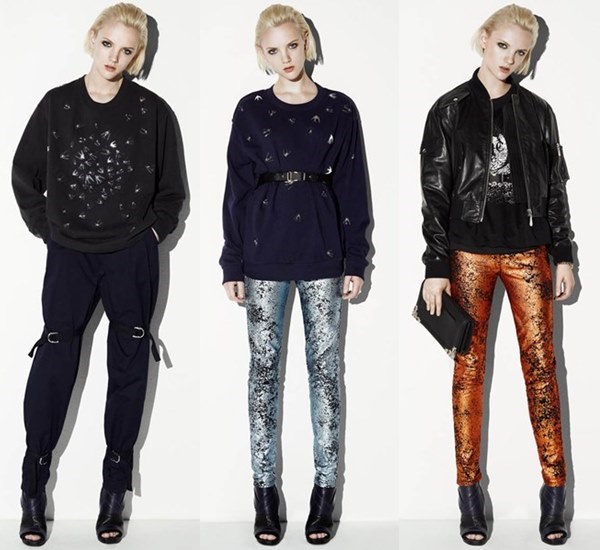 The exciting thing about this new collection is the prints of choice. Rather than going for typical rock culture motifs like skulls, the label opted for arrow patterns instead, as well as, tie-dye and tiny polka dot patterns, which, of course, presented in most rocky-chic manner. Plus, the smart combos and the well-defined structures eliminated any doubt that nostalgic retro allures were the interest of the McQ Alexander McQueen resort 2014 collection.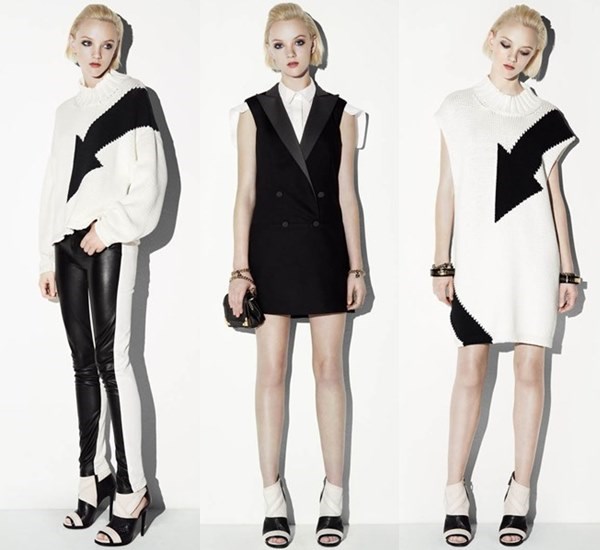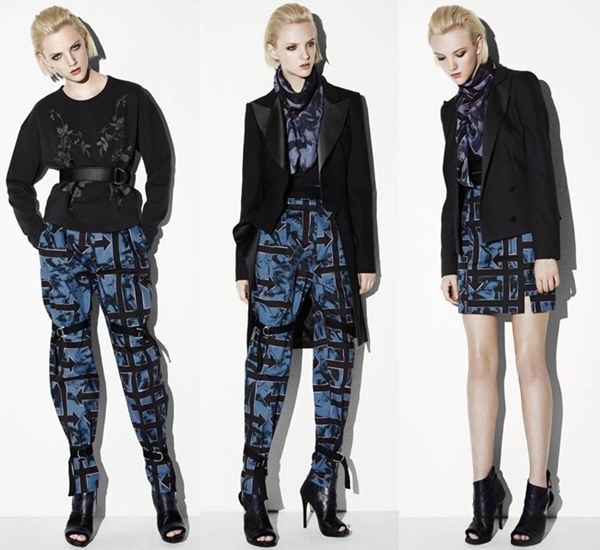 Additionally, the chromatic palette chosen for the new line also offered a few interesting surprises. If white, black, navy and oxblood (or deep burgundy) were somewhat expected given the theme, tones like burnt orange, royal blue and vibrant silver proved a pleasant surprise. Last but not least, adorable high heel, open-toe ankle boots, achromatic sandals and edgy belts are the main alternatives brought by the new line, along with chain accessories for the final touches.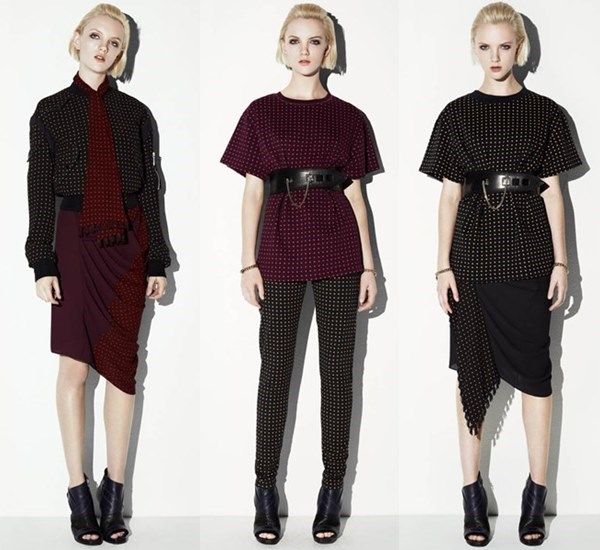 And finally, the slicked back hairstyle comes simple yet sexy, which brings an edgy allure to the new season looks from the brand. All in all, everything about the new McQ Alexander McQueen resort 2014 collection – although you'll have to wait until November – feels contemporary and edgy, incredibly chic with a touch of rocker tastes.