Featuring prints that imitate stopwatches, tennis rackets and badminton shuttlecocks for an ode to sports, the Greek designer Mary Katrantzou, coined "Queen of the Digital Print", has teamed-up with world-renowned sportswear brand, Adidas Originals, to create a second limited edition line-up with a new twist for Spring Summer 2015. Inspired by 1980s sports and fitness, the capsule collection exposes beautiful apparel and footwear with immersive graphics, electric colors, and intricate digital prints.
This collection will be released in July 2015 with a range of women's footwear and apparel including dresses, skirts, structured tees, varsity jackets, tracksuits and other simple essentials. Throughout the collection, we see the color palette mainly focuses on blues and touches of light pink, with a bit of green in pastel tones peeking out here and there. Gentle purples and bits of red come into play while bright orange highlights the vertical line of long dress.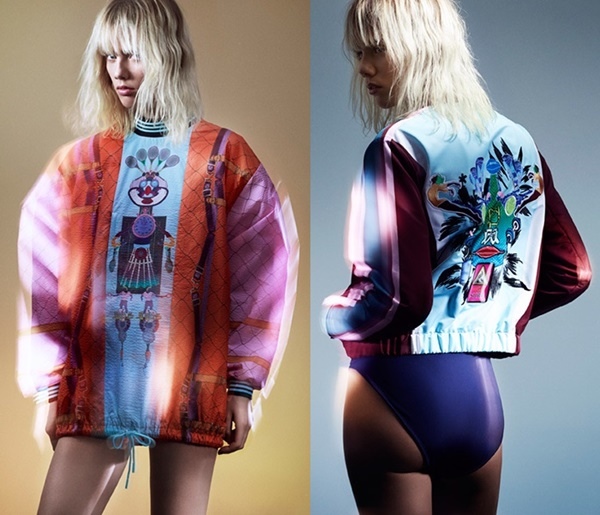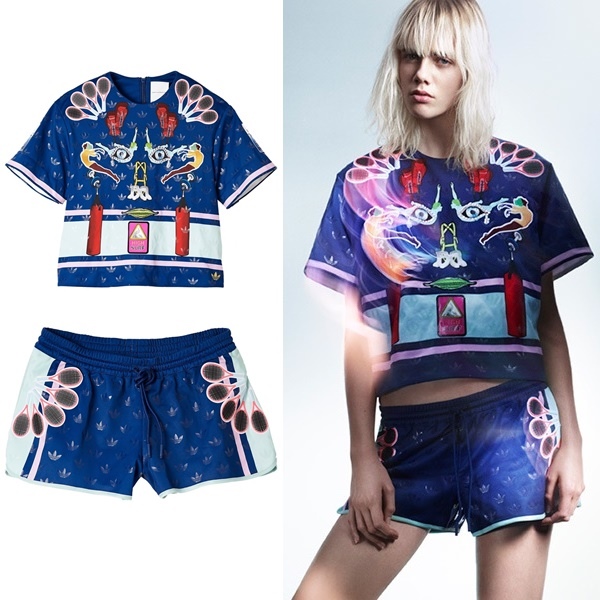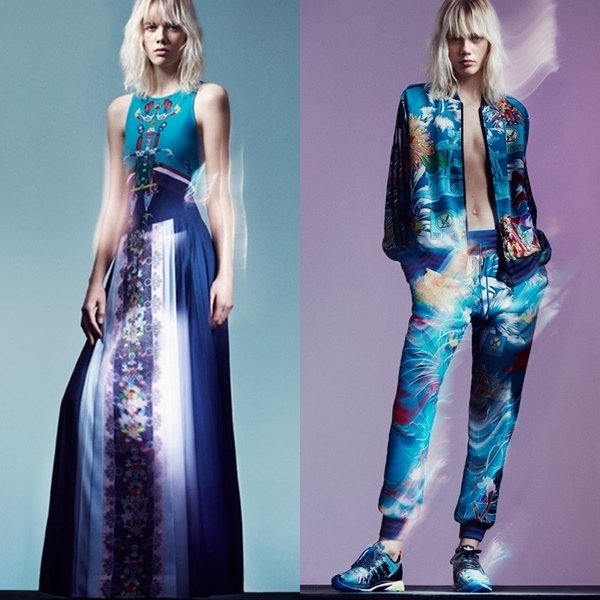 The swimsuit looks fabulous when paired with maxi skirt, the cropped tops and the short shorts make cute appearance for a relaxed, sporty look, while pretty dresses and long, full pants, as well as bomber jackets, all in one, create a great collection that every sports lover will go for. As for footwear, the new Katrantzou's footwear selections expand with imaginative new takes on Adidas classics like the Superstar in vibrant prints and with holographic trim.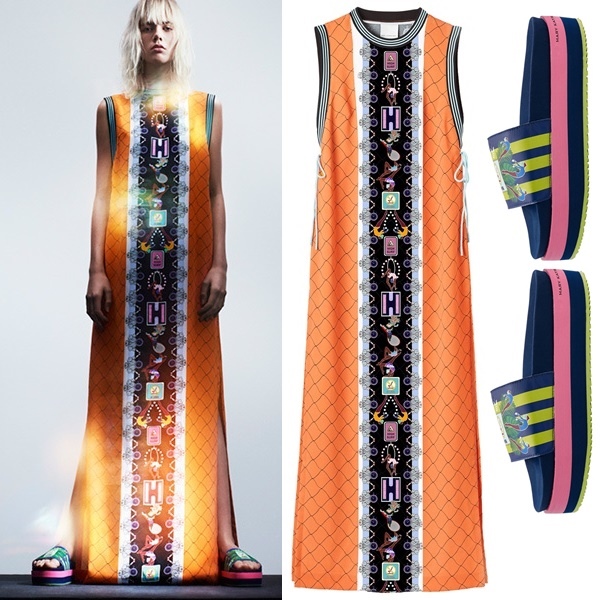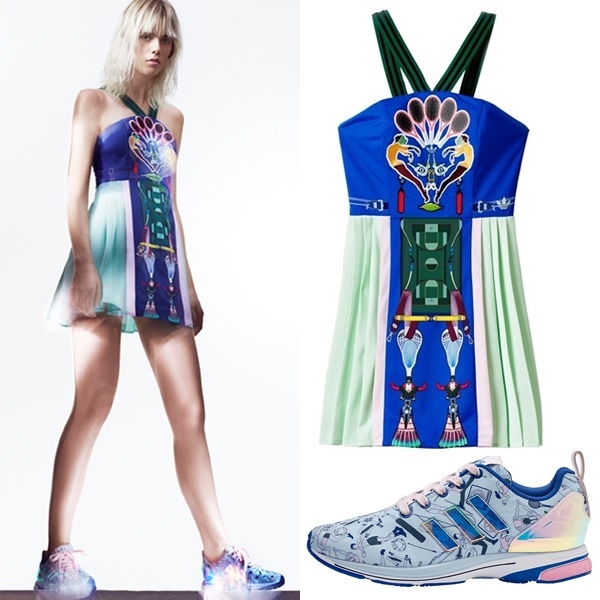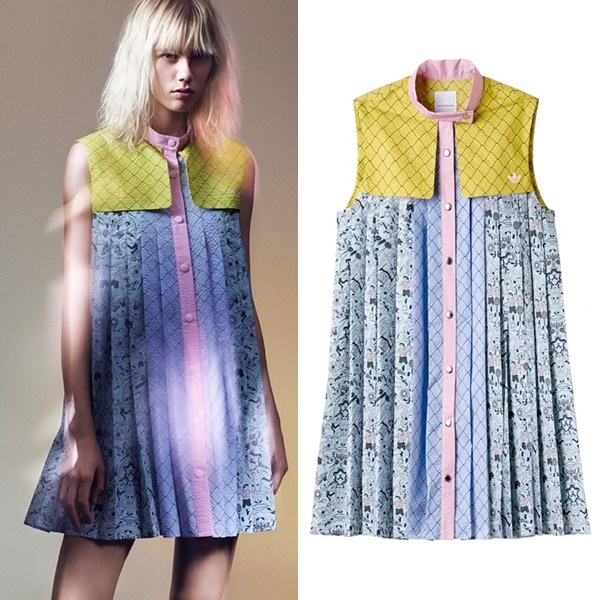 Browse the collection above then check out also the first Mary Katrantzou X Adidas Originals limited-edition Fall Winter 2014 collection, featuring an eye-catching lineup of Katrantzou's bold color palette and exceptional sense of pattern, from acidic and electric hues of orange and pink, to aquatic green and deep cobalt, contrasted with shades of graphite grey and marble.