With the presence of tropical and botanical palm prints, Jason Wu Resort 2014 collection offers a little crowd through the entire selections, while, on the other hand, other elements – crop tops, knitwear, beaded motifs and wisps of sheer details – flow harmoniously that give a sense of control and graphic precision for an impressively clean effect, whether it be a swimsuit whose only statement detail is a deep geometric plunge, or a vintage-style bralet played down by a high waist skirt.
This new darkly tropical lines sound busy, yet look incredibly fluid and sleek, as they come with a few light, neutral hues like taupe or khaki, white, and powdery pink, along with number of bold, bright colors with a bit shadowy effect like black, deep green, blue, and yellow. Unlike many other bright, cheerful summer tropical lines, this new offering feels sophisticated and yet easy.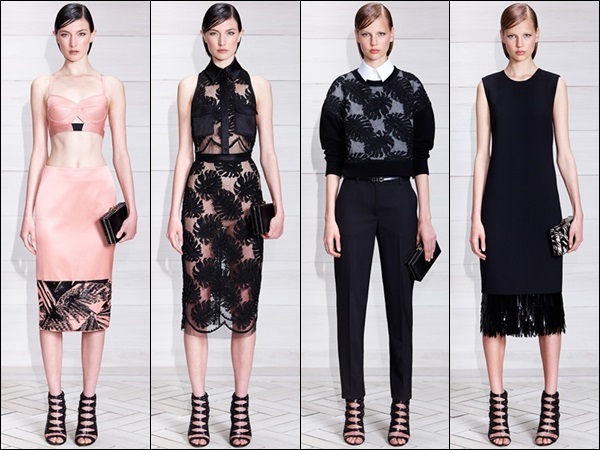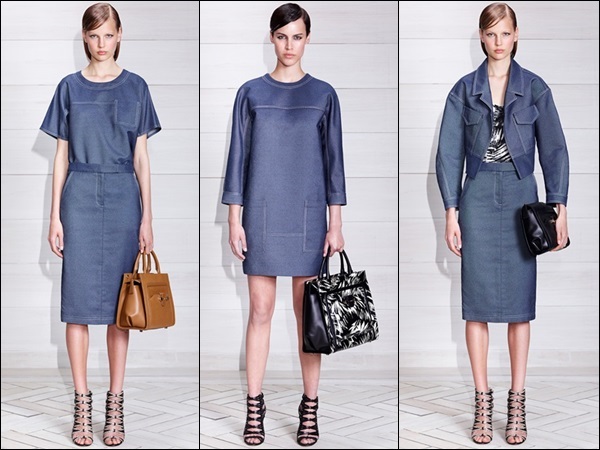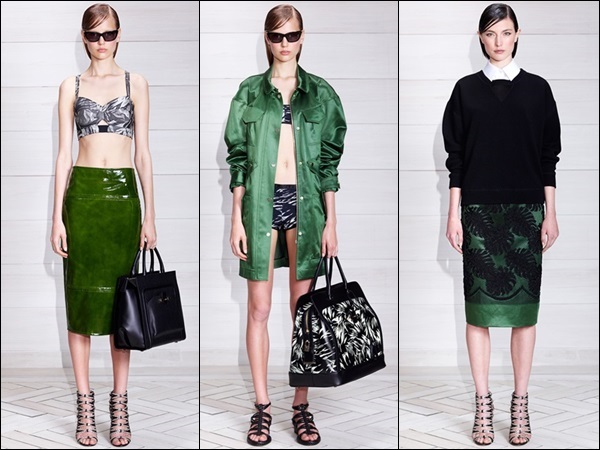 Not to mention, there is also a place for lace, embroidered tulle, and denim that makes everything looks casual yet elegant and glamorous. Despite the high level of craft that went into a sleeveless dress made from tweed and duchesse satin connected by beaded black chiffon palm leaves, it came off as quite effortless. "I wanted to do tropical, but as shadows," Wu explained.