Screaming of summer getaway, but at the same time holding close to the early winter essentials, Gucci's creative director, Frida Giannini pulls inspiration from the 70s disco fantasy, presenting Gucci Resort 2014 collection with a relaxed sense of glamour. Throughout the offerings, ease and simplicity come in the form of slouchier designs such as the classic double-face toppers and safari dresses at a maxi length or oversized silk anoraks paired with polished track pants.
Evoking sensibility and delicacy, the new line-up takes inspiration from the colorful and vibrant city of Rio de Janeiro, focusing on travel-ready styles with playful and flirty designs yet look so relaxed with a sense of casual luxury from easy jumpsuits to shimmering party dresses. While the color palette ranges from Resort-ready brights to neutral shades, fit for year-round wear.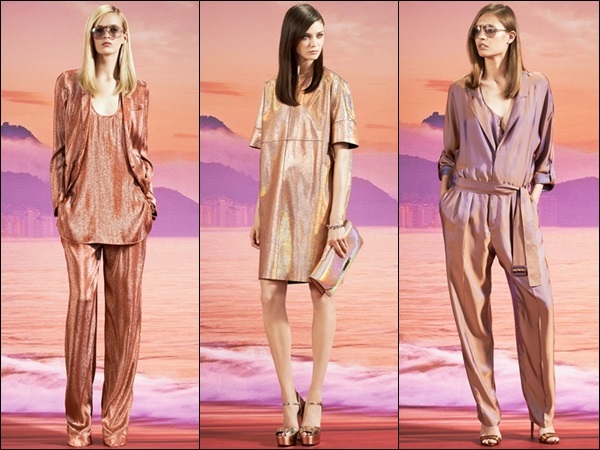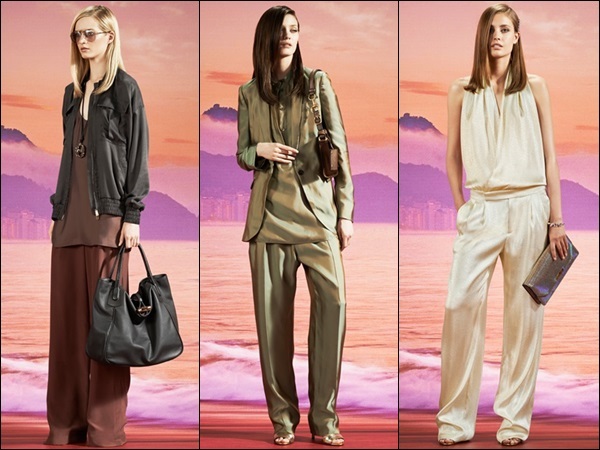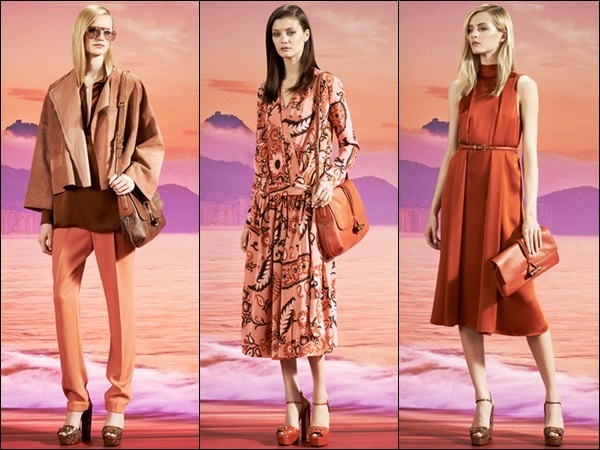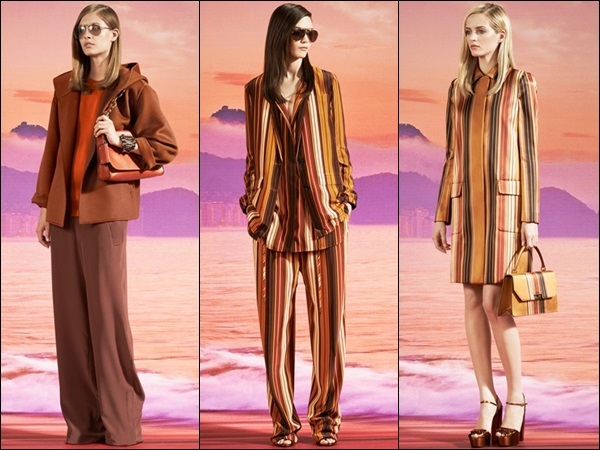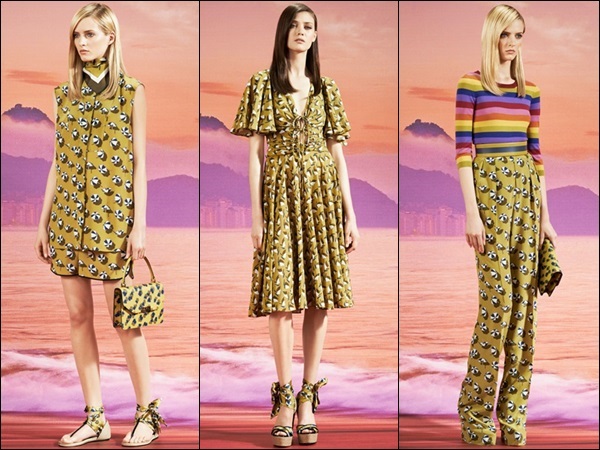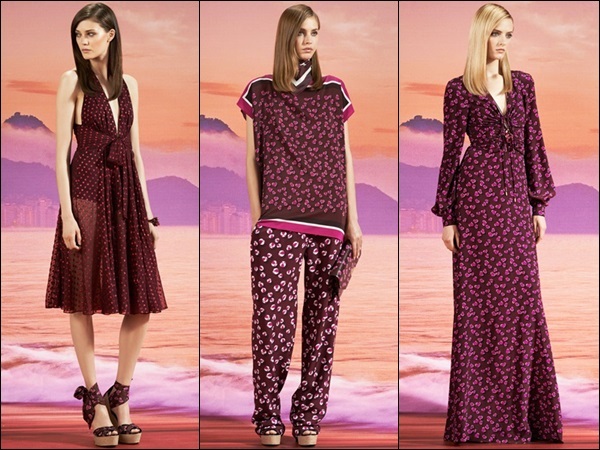 Especially for the metallic fabrics, they are definitely the ones in charge of delivering the extra-punch. Among the selections, oversized tunics were paired up with wide-legged trousers and lightweight cashmere coats tied up like nightgowns. And though the season has its focus on travel and warm-weather destinations, reality is a bit colder with wintry temperatures having already set in. Thus, Giannini combats frigidity with loads of coats and cozy textures for everyday life.