Screaming such an easy, stylish summer look, Giorgio Armani's Resort 2014 collection takes us away from every dramatic fashion statement. And by presenting these fluid separates and dresses in lightweight fabrics and beautifully tailored cuts, the brand aims to stay simple, practical, and comfortable, offering textures, prints, and cuts that are appealing, feminine, and easy to mix and match, and, obviously, to one more attuned to the pace of daily life.
With the offering in luxurious fabrics like silk and organza to make the looks more feminine and deconstructed, the collection literally means that suiting up in Giorgio Armani for both day and evening is a cinch.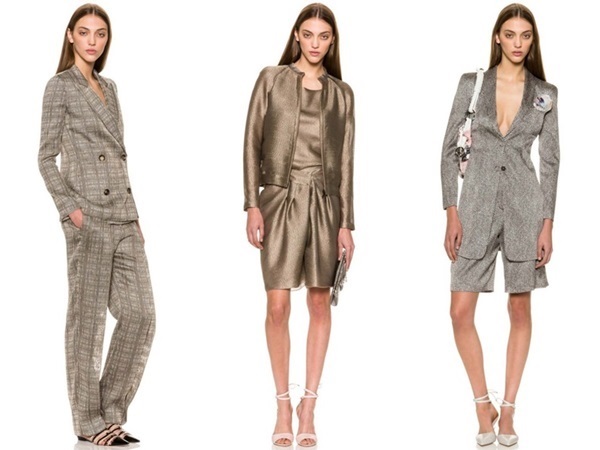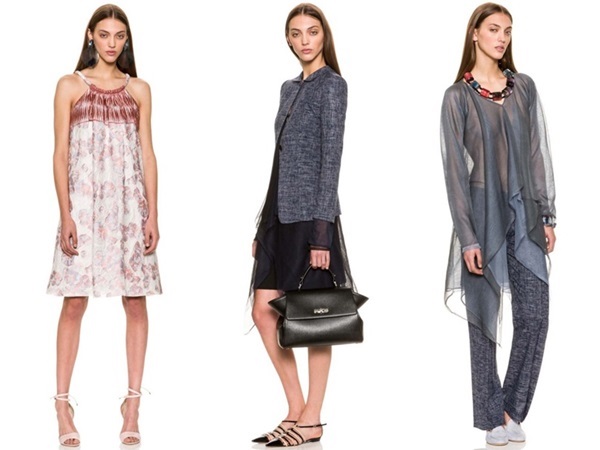 Started from elegant selections of office wear such as gingham pantsuits, woven cotton jackets, as well as masculine blazer worn with Bermuda shorts, to daywear pieces of halter-neck sundresses, silky printed frocks, and semi-transparent tops to enjoy casual and elegant comfort throughout the day, the collection is even offered for cocktails, featuring a floaty, colorful dress, organza frocks embroidered with laser cut silk micro flowers, as well as a glamorous fluid dresses trimmed with macramé lace.