Inspired by the inner sassiness of the girl next door, Burberry Executive Director Christopher Bailey presents the new Burberry Prorsum Resort 2014 collection in a funny kind of mix between refreshing sporty vibes that can be crisp and lively, and extremely luxurious touch in a very classic taste. Among the selections, we can see numbers of evening dresses in black and white, pencil skirts paired by sweaters or tees as well as medium-heeled shoes, and, of course, the Burberry trench coat signature.
Incredibly flattering, casual yet also very elegant, the proportions are definitely the nineties, with the presence in the background of the sixties. There are fabrics thickened by bonding and cut into substantial coats and skirts, or experiments in texture like the dress in a plongée leather washed to a papery fineness and foiled with gold.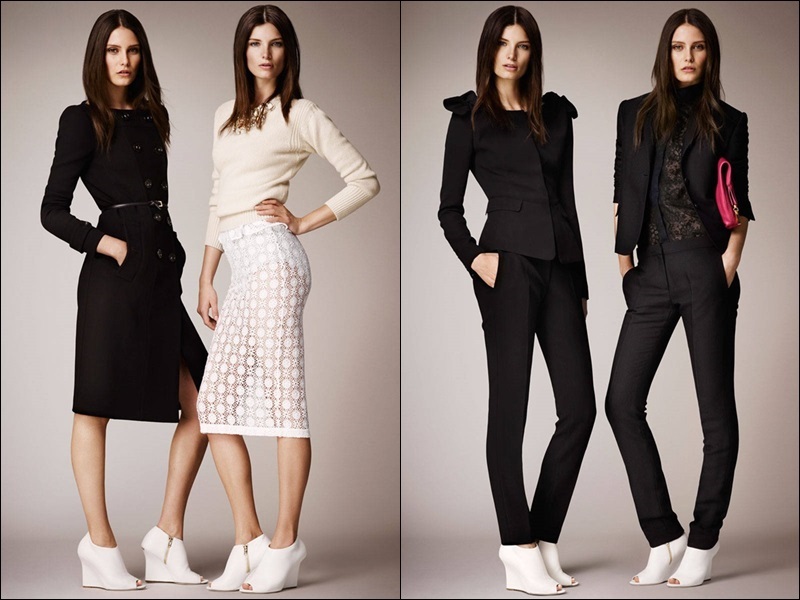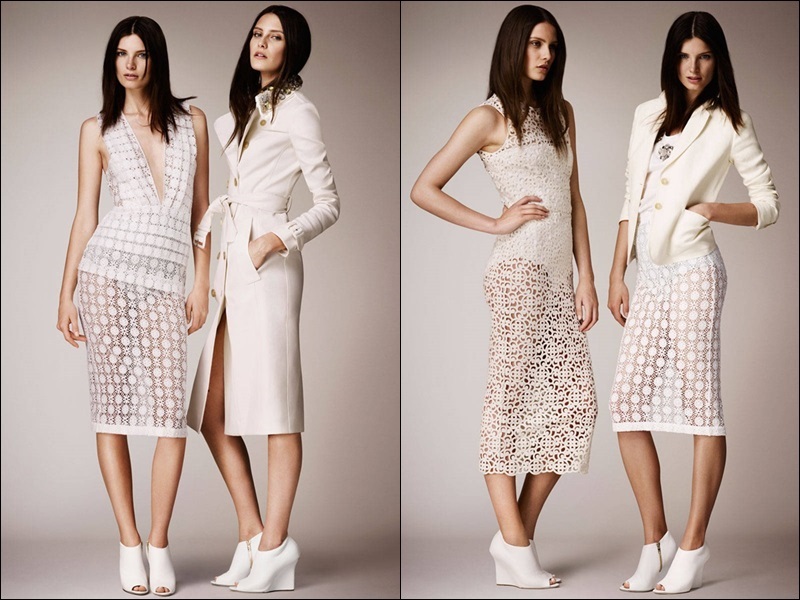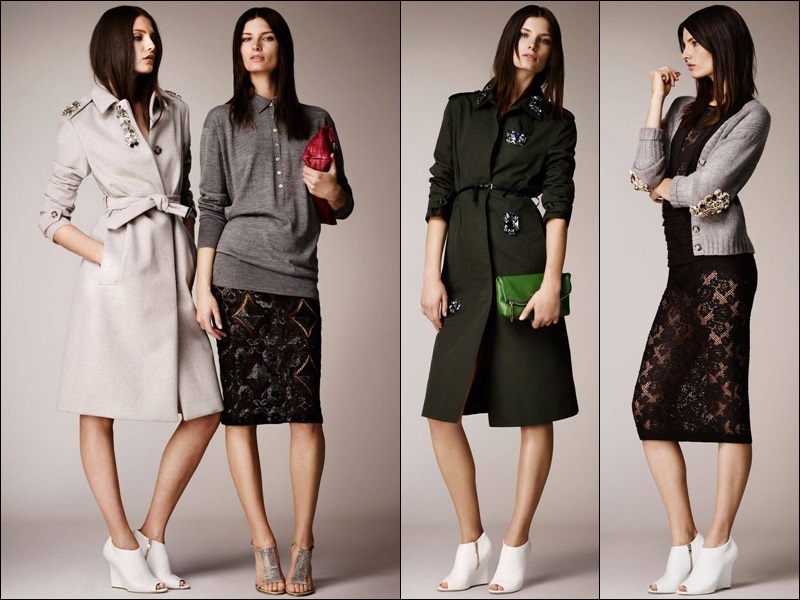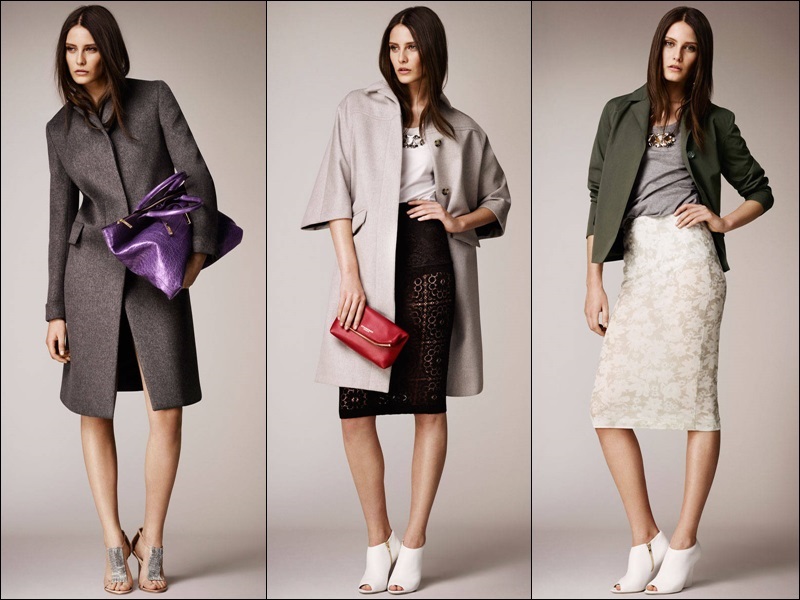 From shiny embellishments to luxurious laces, from long-lapelled coats and jackets to an angora cardigan matched by the squidgy elegance of crushable envelopes in crocodile skin, from slouchy knits in a pastel sweetness to a sweater that was bowed in back, undoubtedly, all pieces are offered in delights, as everything we saw was worthy of some sort of purring exclamation. See the top styles we know we'll be revisiting in our most stylish daydreams.