When viewing the new lookbook of Alice + Olivia for Fall Winter 2013, the collection, which is inspired by "Fantasy Street Style", screams everything about fashion opulence, glamour and elegance, femininity and vintage allure that look so harmonious combined in one. Along with the vibrant details and accents, there's touchy romantic color palette that comes in dark shades, while the selections showcase a lot of dresses, skirts and amazing pants, along with many outerwear pieces, such as jackets and fur coats.
Despite the overall dark elegance color palette presented in almost every piece, styling and layering in the feminine and romantic mood played a great role at Alice + Olivia. As a result, the collection is flooded with studs, brocade, sequins, ruffles, lace, fur, laser-cut leather, velvet, and lots of quilting. And when it comes to the patterns used, expect both geometrical and animalistic with lots of enchanting floral prints, plaids and Victorian fashion characteristic golden embroidered prints.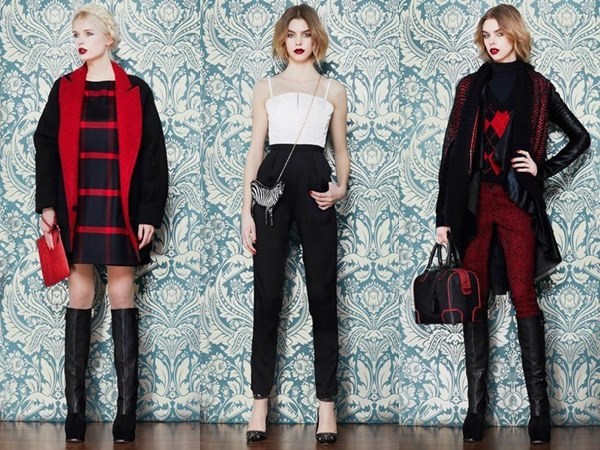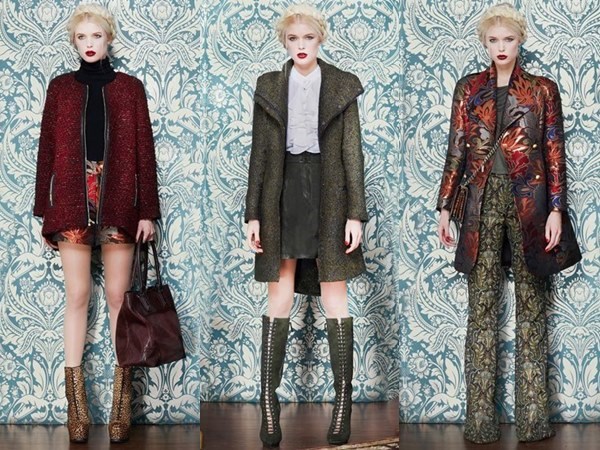 In expressing women's rich style with maximalist approach, here you will find glittery luxe vibes of dark romantic black and reds, sensual deep forest green and rich copper, invisible grey, dramatic cobalt and white combinations. Among the selections, there are glittery coated-wool miniskirts, metallicized ski sweaters, laser-cut and embroidered leather pants, simple navy turtlenecks teamed with gown-size skirts in a vivid tropical print, beaded striped tops, bonded-leather knit jackets, bonded-knit motorcycle jackets, leopard-print scarves, tiger-print bags and knee-high tan platform boots.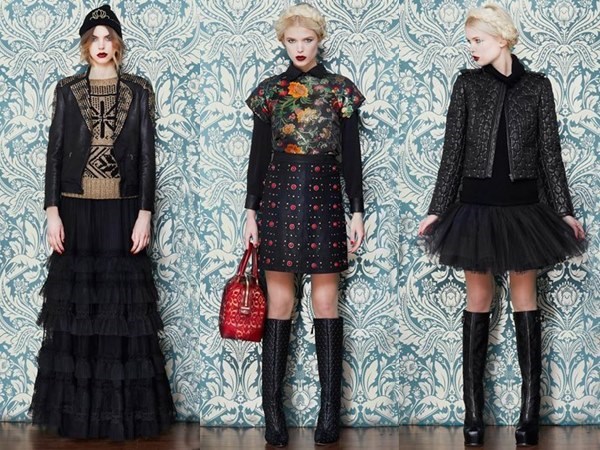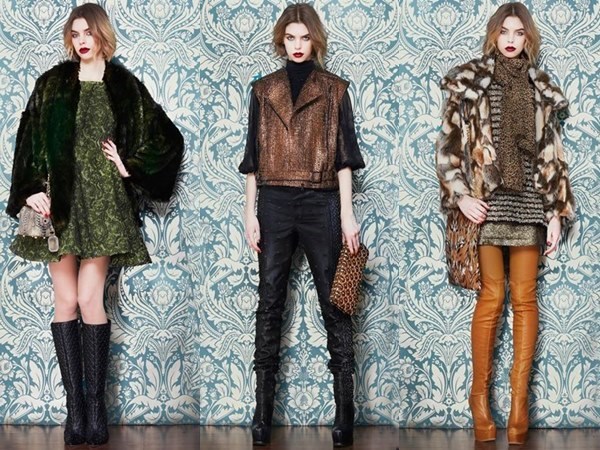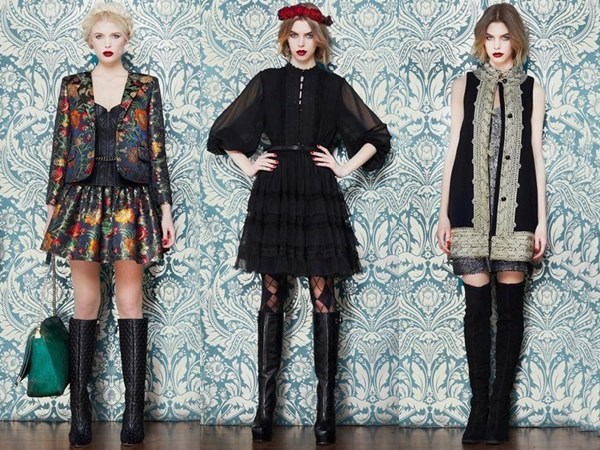 One of the things, that can't get unnoticed is the role of luxurious fur pieces, which are not classy in any way, but instead are very bold and daring, make the collection stand out from the previous works of Alice + Olivia. From patterned fur toppers to metallic biker jackets, burnout velvet dresses to tulle floor length frocks, the outlook for next winter is flirty with an edge–well-heeled with a downtown flair. Not to mention, plaid also has a moment on schoolgirl minis and suits, paired with patterned stockings and matching pumps.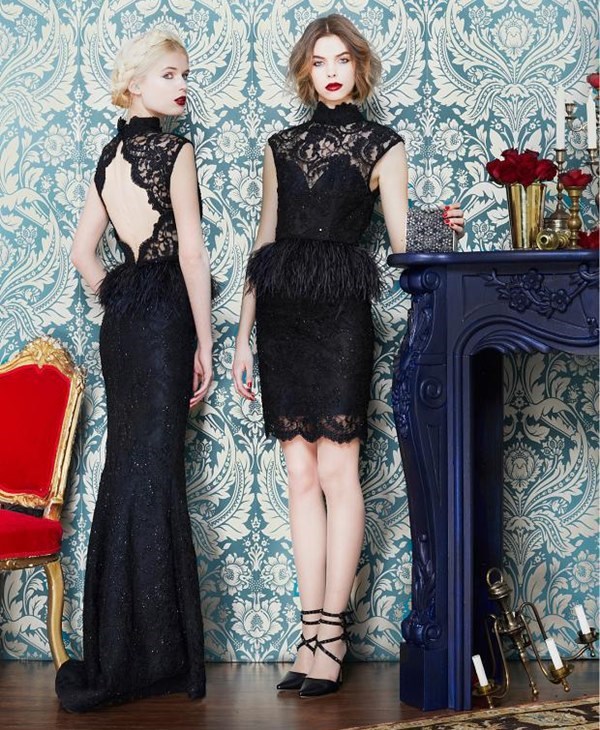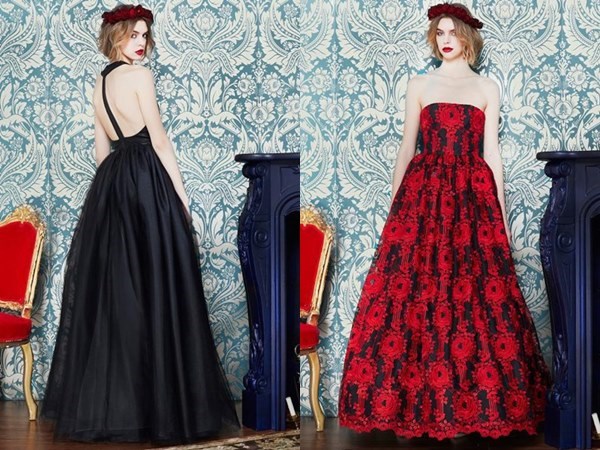 Last but not least, footwear and accessories truly stood out. As the models wear romantic braided updos, berry lips and golden eye shadows, they get into lace up booties, zebra printed clutches, and face printed pumps. Without a doubt, this collection evokes such mesmerizing fantasy street style of Paris girls that look really cool in the afternoon.