Being one best high-end fashion label, it should come as no surprise that the Alexander McQueen Resort 2016 collection is to die for. With a lineup featuring blossoming spring, Creative Director Sarah Burton seems to have planted a garden with her prints and cuts used within collection, including everything from sweet pea to lily of the valley, foxgloves, begonias and hollyhocks. "It's the very opposite of last season's darkness, and all about growth, freshness, springtime — and optimism," said Burton.
Drawing inspiration from good old Mother Nature, mixed with smart tailoring, edgy leather, and a general eccentricity for that good, bold Alexander McQueen look, despite the light and feminine garden atmosphere, the collection was not all romantic. It includes everything from kitschy appliques, to cross-stitched embroidery, to beautifully rendered florals, and of course, all were imbued with that signature McQueen edge, including cropped leather jackets, mannish shoes and military inspired pieces for a contrast of hard and soft, while Burton also interspersed her flowers with jewels and finishes with a precious heirloom feel. The result was an almost grunge-inspired look for the resort season.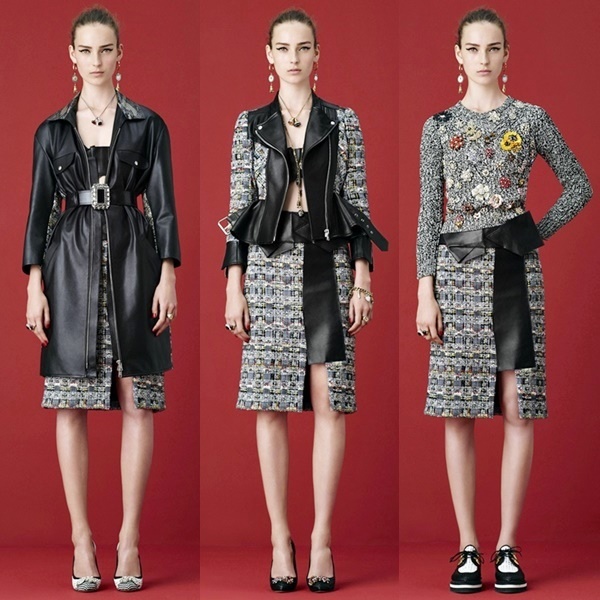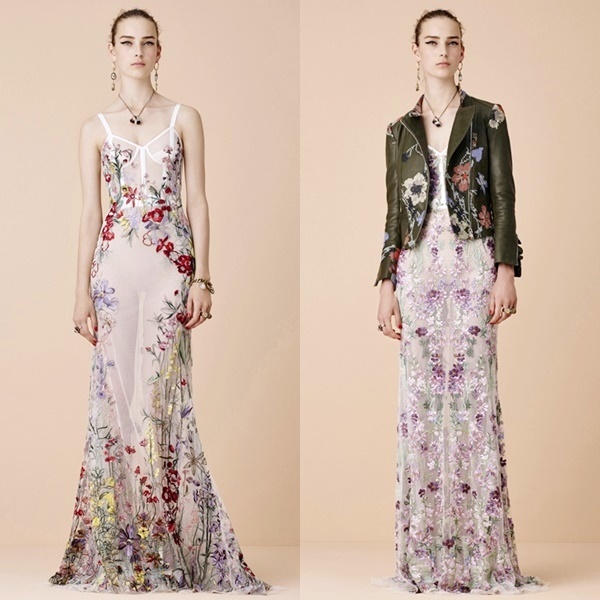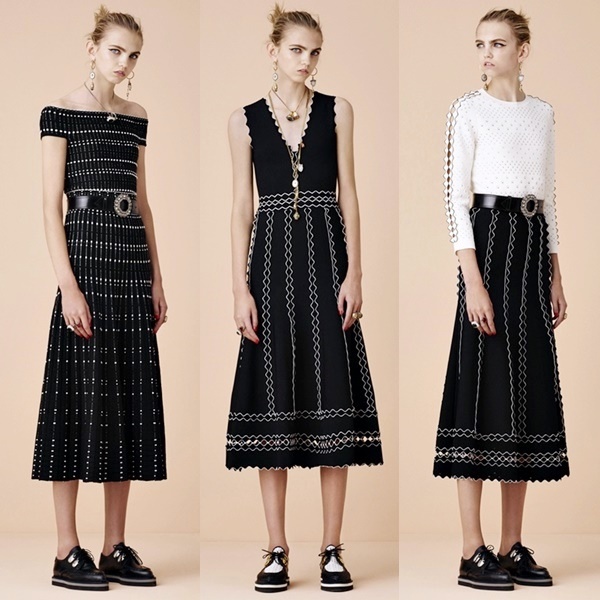 White leather coats with sweet pea prints appear within the line-up. There's also the epitome of an edgy ballerina-esque theme with an intricate tulle gown, topped with a killer sharp leather jacket, while long tulle pieces are embroidered with hollycocks for a blossom vintage feel. For the beautiful florals we see dresses with begonias and floppy tiered ruffles, while peplum jackets and cross stitch patterned leather dresses make their own appearance. Things get bejeweled for evening wear with sheer skirts and volume-filled gowns, and midi heights are the common hemlines throughout, while everything has a conservative meets sexy distinction.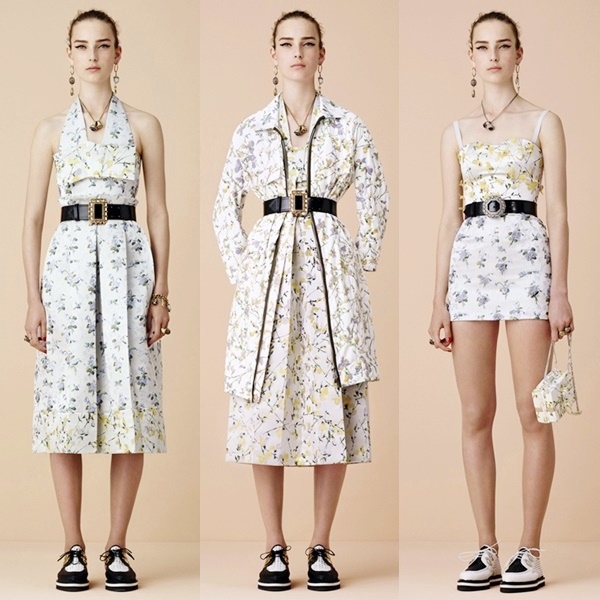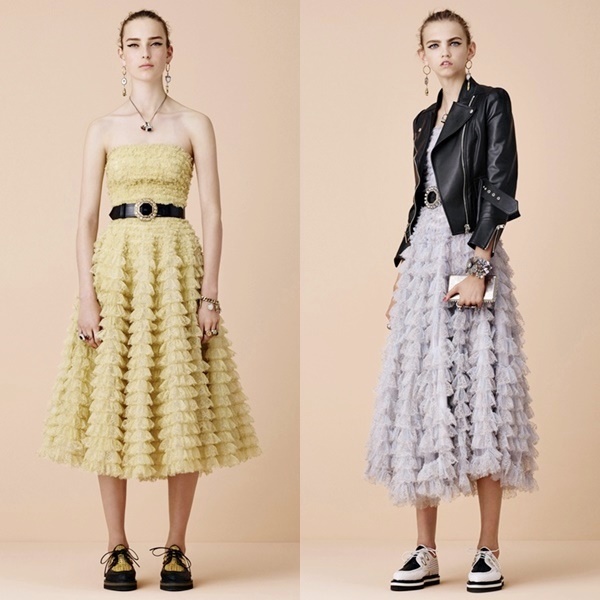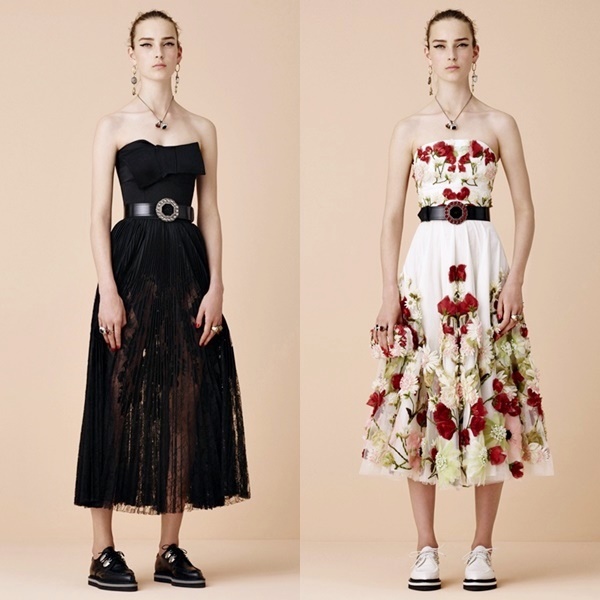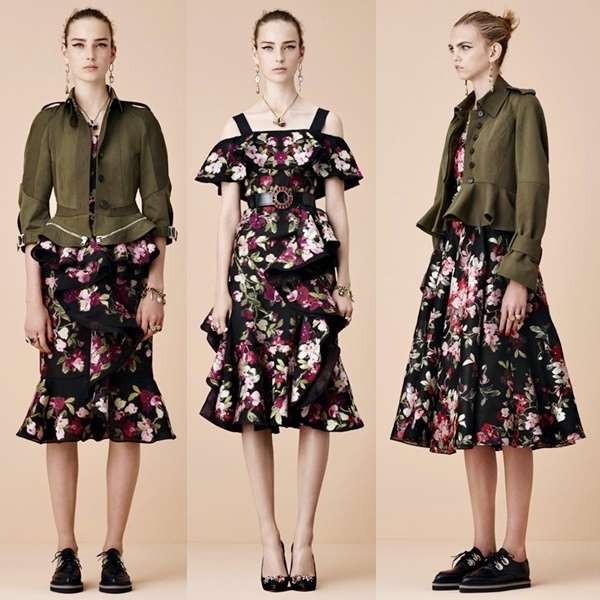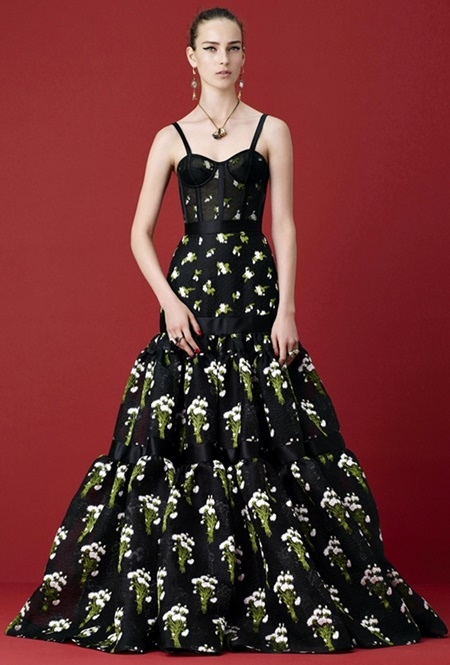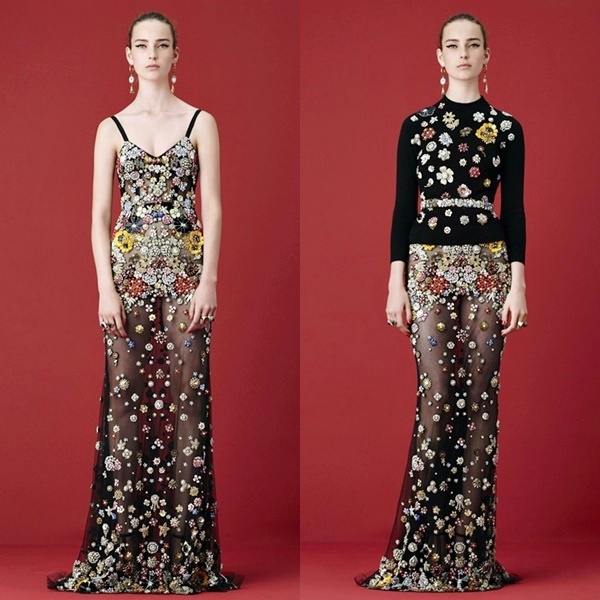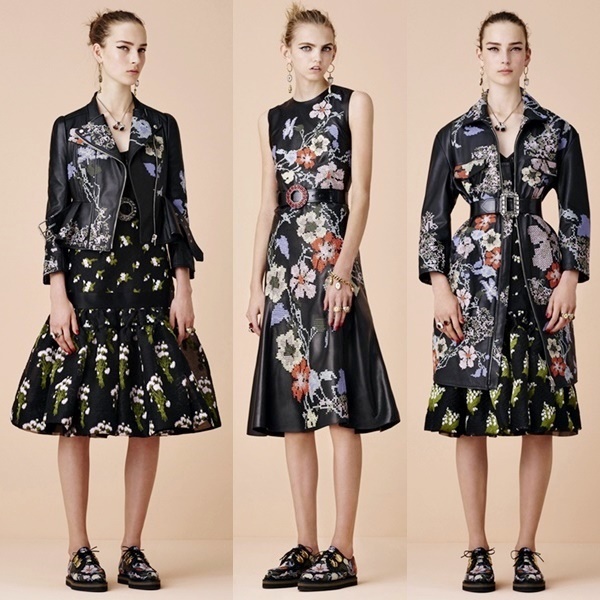 For the accessories and jewelries, aside all the subtle craftsmanship making up the major theme of the collection, there are also the looks of bejeweled belt buckles, pretty brooches, chic chandelier earrings, and chunky, burnished golden charm bracelets. Surely, this is a collection with some awesome, great accessories as well, adding hints of bold glitter all around. Anything that is dainty and delicate is meant to be so and as is any sharpness and edginess, all to create this tough flower, this strong elegance, this dandelion that refuses to be killed. Despite its inspiration, this show was anything but garden variety, like Sarah Burton can channel her feelings into growing her own secret garden at McQueen.