Evoking a little military look, but in more feminine and romantic vibe, high-end label Alexander McQueen releases its brand new Alexander McQueen Resort 2014 lookbook, which faced by fashion model Julia Nobis. The new collection is clean – reduced, light and crafted in humble fabrics –, representing youth, vibrancy and innocence, which takes inspiration from the laid back 1940's World War II workwear, and spirit from 70′s designs with floral motifs, hippy styles, flare pants, and denim.
The label's preference for structural pieces is still noticeable yet coming up with much more romantic and girly aura, screaming a strong bohemian spirit such as the raw-edged denim jumpsuits and trousers, macrame and crochet, crop shorts and tops, fabulous flower prints that all have clear resemblance of a neo-hippie style.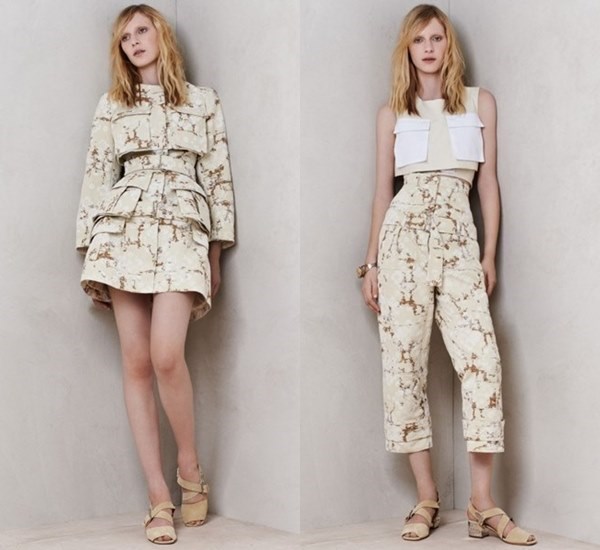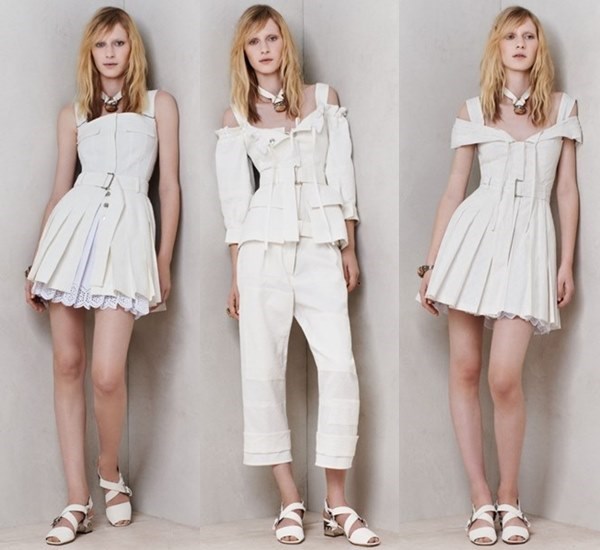 While floral prints and floral textural motifs, delicate embroideries and patchwork details evoke the 'flower power' feel of the memorable decade, the label, at the same time, doesn't neglect a touch of military accents like exaggerated utility pockets and military belts, nipped waist jackets and modern oversized coats. Some coats and jackets were detailed with a scarf tassel while the dresses and blazers were fascinatingly draped. Interestingly, the tuxedo comes in minidress design, or sleek suede shorts.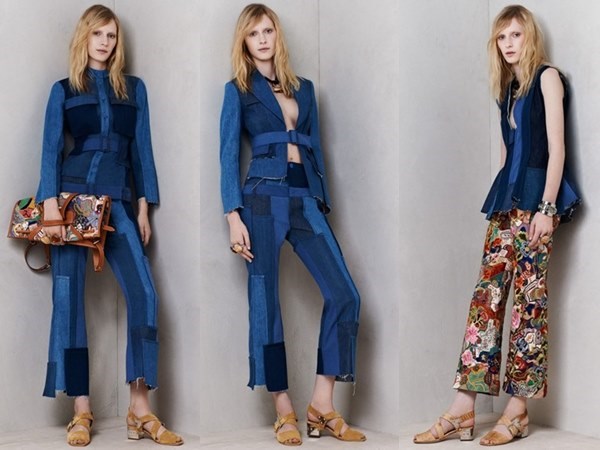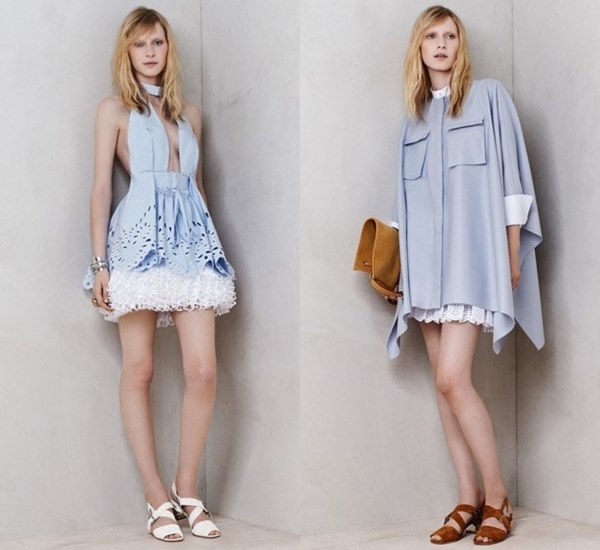 With her soft, romantic styles, balancing the legacy of Lee McQueen in his romantic and dramatic days, Sarah Burton presents her new Alexander McQueen resort collection in a raw and rough edge of the hippies and the early nineties of utilitarian looks. Additionally, Burton also captures a rebellious and punky spirit for the collection, as her arrow motif is visible in sweaters and bondage trousers adding D-rings on a jacket and foiled denim.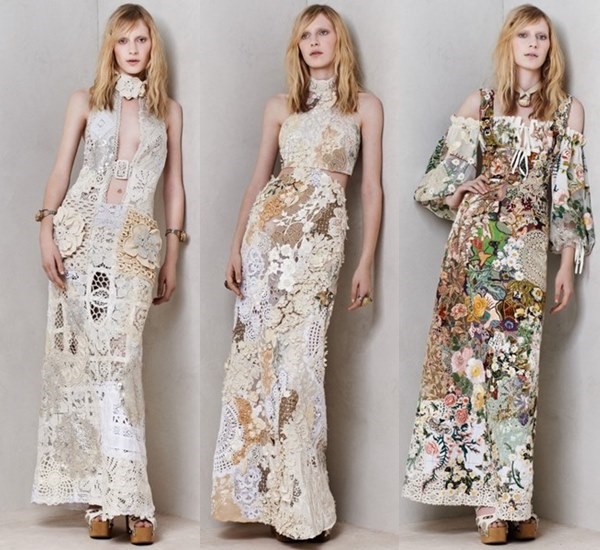 But, it comes as little surprises that statement killer heels and over the top accessories don't find their way into the latest line from the label. Instead, Burton brings an exciting array of gorgeous low heel sandals, practical sandals and relatively subdued metallic bracelets which beautifully highlight the decade's spirit. As the result, these low heeled sandals as well as the tousled hair give the entire collection a youthful and laidback aura. Beautifully delivered, this new collection is the brand's suggestion for a trendy vibe in the months to come.