Dare to be unique and stunning, update your fall wardrobe with edgy and innovative outfits from the latest LF Stores Fall 2013 lookbook, 'Fall Fever'. For the upcoming Christmas holidays LF Stores shares their new collection that comes in vintage and modern street style, making you feel incredibly feminine, romantic, and young at the same time. Shot with a pumpkin farming background for the lookbook, can you feel the air crisp as the temperature drops and leaves change colors to beautiful hues of orange?
Presented in super girly attitudes, the LF Stores collection is full of adorable garments ranging from cozy sweaters, outerwear layers, shearling jackets, cute leggings, to other plaid, furry styles. There's a cute lace mini dress that seduce in vintage-y style which combined with a fur-mixed-plaid coat. Leggings proposed in various patterns look chic with mini dresses underneath sweatshirt layers, while destructed boyfriend pants come amazingly fun with striped tee and a plaid-mixed-lace shirt.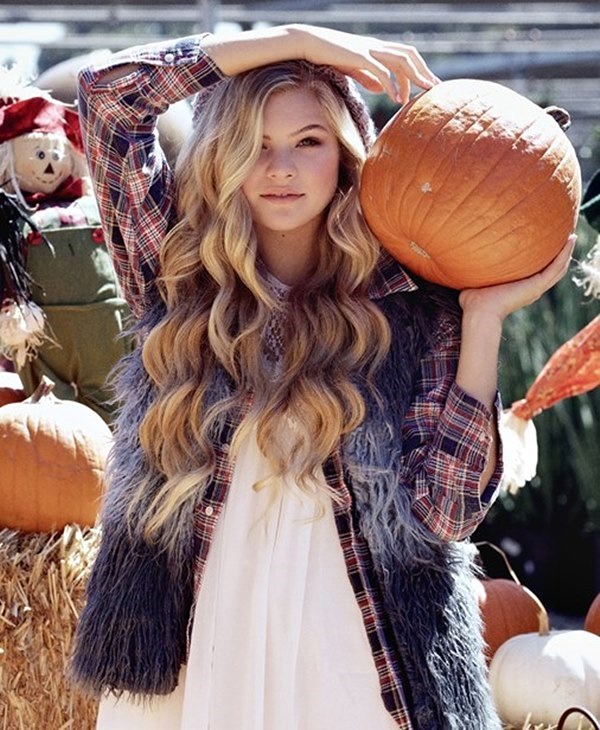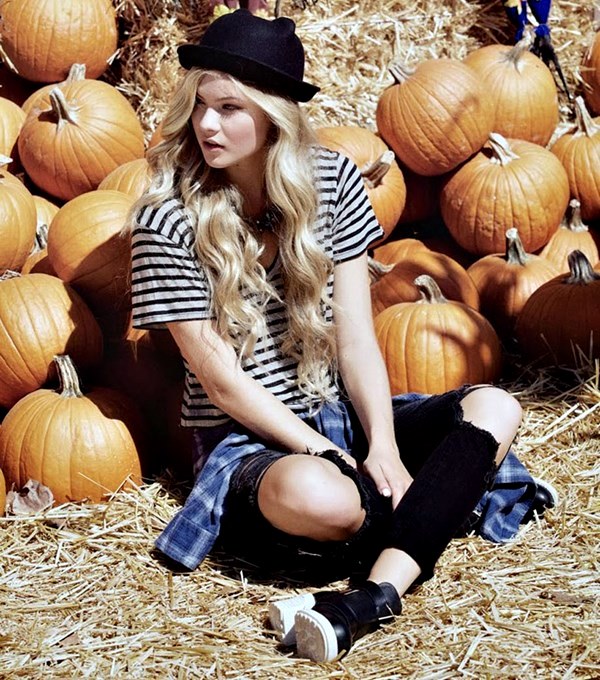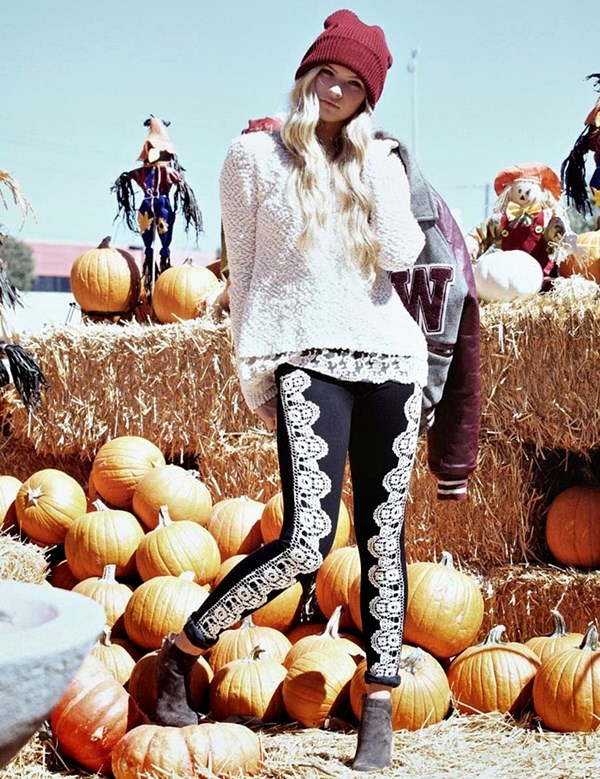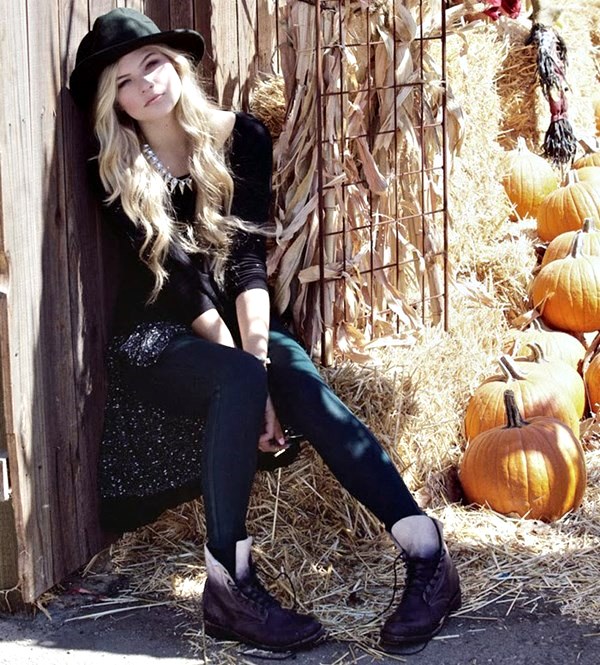 As for the accessories, the famous brand known for the one-of-a-kind approach to fashion goes for trendy look once again. Some fall winter essentials standout mixed-and-matched beautifully, which gives a unique personal touch filled with youthful vibe into the outfits. A simple statement necklace worn over a sweater enhances such a flattering look, while knee-high socks paired with ankle boots creates that stylish preppy-chic look. Number of lovely winter hats are also mixed perfectly with the overall attires – including beanies, fedora and trilby hats, adding a fresh look into these colorful and sweet images.