Approaching the brightest new season of the year, one of the most favorite American denim clothing, Levi's, has launched their latest Levi's Vintage Clothing Spring Summer 2013 ad campaign, which takes us on a trip to America's Death Valley to find inspiration from the sensibilities of a miner's life, as it focuses in on reinterpretations of fashions from two eras: the late 1800′ miner and the golden era 20th century American Hot Rod enthusiast.
There are some must-have pieces throughout the lineup, showcasing a rich heritage collection that filled with vintage and memories between old and new ways of life. As one sub-division of Levi's, the Levi's Vintage Clothing (LVC) focuses on the rediscovery of vintage Levi's fashions from the past and presenting them as modern garments for the consumer who acutely aware of their history. The collection is already available from Levi's retailers worldwide in early 2013.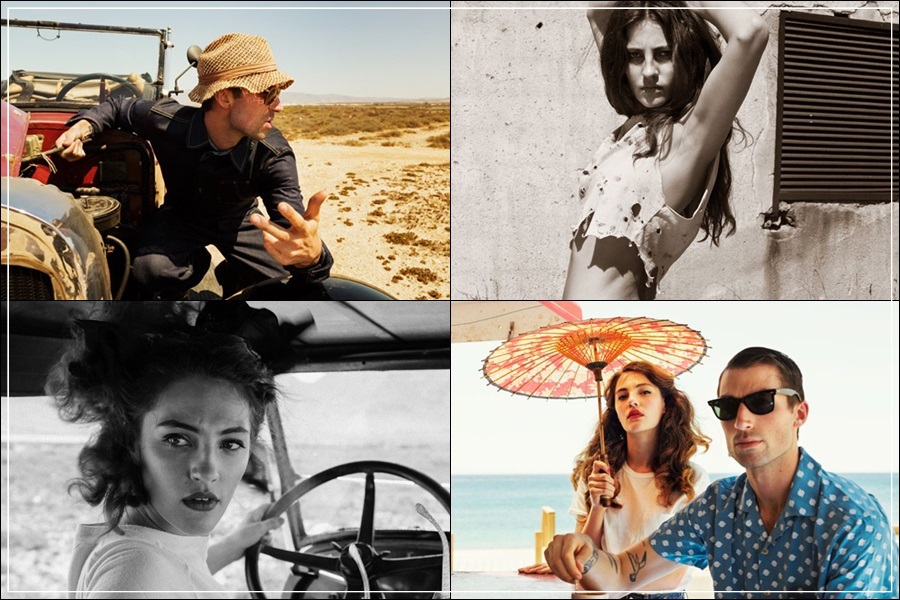 As always, a thorough heritage approach characterizes the brand's offerings for men and women this season, representing over a century of American history. Started from the miner era, the campaign sent us into an unexplored mine in Death Valley, showcasing number of timeless pieces such as shirts, jumpers, coats and of course denim dominating the range. All of which play heavily on the brand's heritage that pay tribute to the difficult and dangerous work of the time.
Moving forward into the American Hot Rods, LVC looks at the sharp 50s outfits and then on to a modern "young and free" look. Beginning with the cropped pants, patterned shirting, 501 jeans, zip sweatshirts and more, to a suede version of the classic military style bomber jacket worn by pilots in WWII, LVC's rendition comes in navy blue, is medium weight, has a short regular fit, and plenty of fine detailing such as ribbing on the collar, cuffs and bottom hem as well as contrast lining.
Let's take a look at the gallery of this stunning collection