Faithfully inspired by all things 60s, Levi's Vintage Clothing has launched their new Fall Winter 2013 collection's campaign, which pays tribute to two iconic eras of American style: Detroit's '60s Motown musical revolution and the West Coast's sunny '60s style. As both clothing lines reproduce the fits, fabrics and details of bygone eras, the first collection pays homage to the excitement of Detroit city in the 1960s with an explosive music scene, while the second part pulls from Levi's orange tab era.
Up first, '60s Detroit Motor City, the campaign takes in Motown vibes, which in the innermost part of the hardworking home of the American Car industry, youth from the surrounding neighborhoods gathered together, soaked up the new sounds and established their own style. Throughout the campaign, elements of Soul, Jazz, Mod and Traditional are exposed, picturing a new wave of garage bands churned out revolutionary rock 'n' roll, while Motown Records was introducing Young America to Motor City's new groove.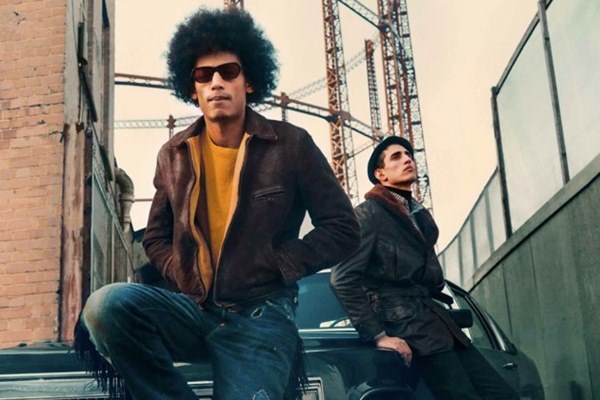 At this campaign we can see how Levi's sportswear becomes the perfect fit to this new groove with youths soaking up the sounds in their checkerboard rodeo shirts, as well as other selections of slick knitwear, wool polos buttoned up all the way, smart 'n slim twill 'Spikes' trousers, striped tees, bedford cords and turtleneck sweaters with retro V-Stitched patterns. Moreover, at that time, the Motor City was also the heart of America's car industry and the collection also nods to this hardworking style with a selection of tough leather coats, cover-up jeans and sherpa lined jackets.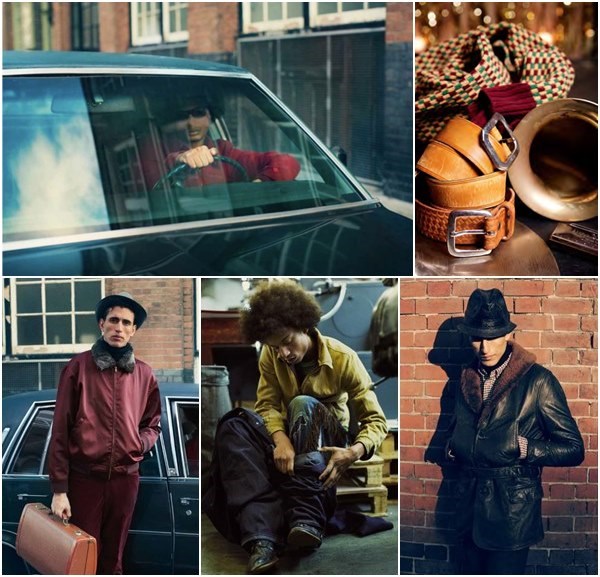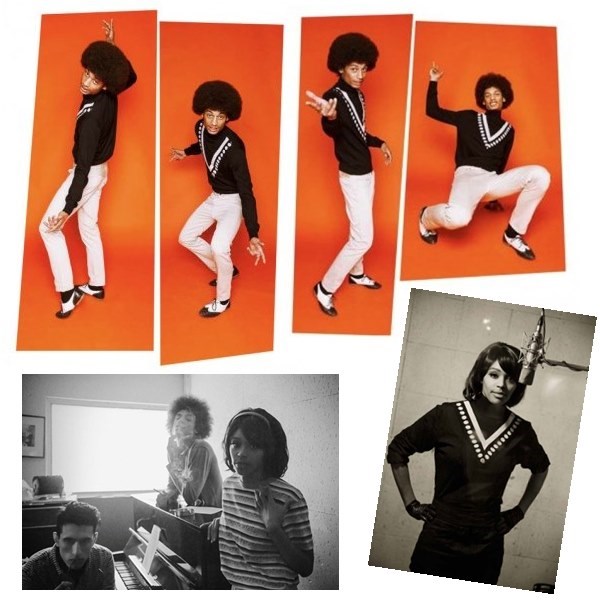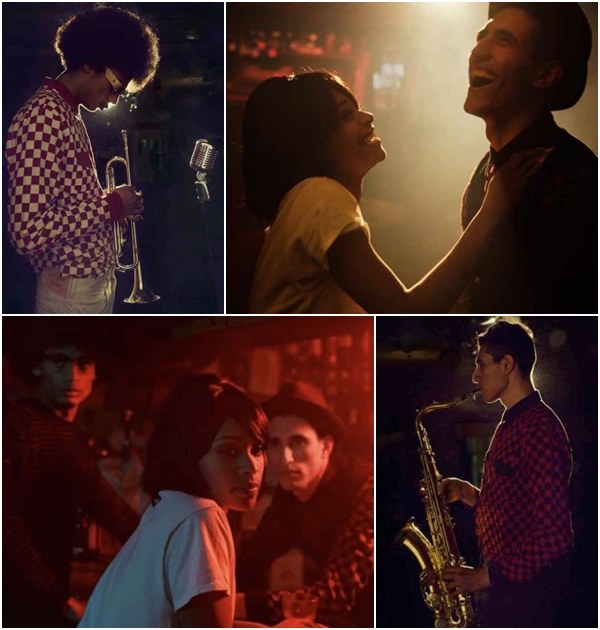 As for the second installment, this season, LVC re-launches the label's timelessly iconic Orange Tab and associates it with the simple and refined models as well as the free and open spirit of the time. A flower-child, hippy collection centered around the classic Orange Tab selections, which was firstly produced in the late 1960s as an affordable line for young folk. Made in the USA, just like the original, LVC Orange Tab continued to thrive through the 1970s, synonymous with authentic American classic, simple and clean design that offered new life to a new generation of rebels and revolutionaries.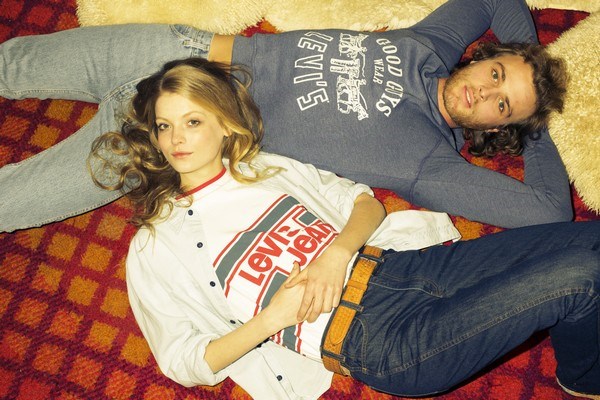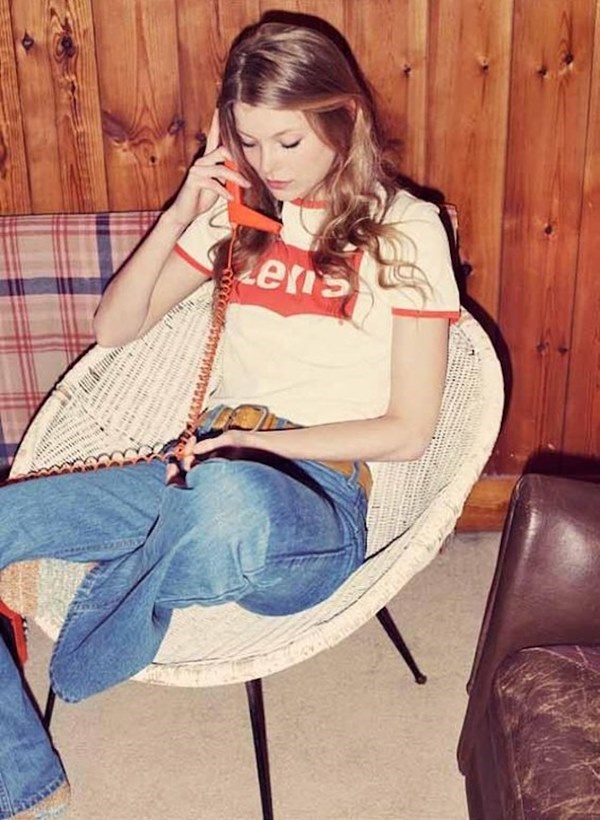 Highlights here include flared jeans, sharp collars and tint denim from head to toe. There are oversized logo ringer tee, bleached and stonewash denim in retro bright casts, baby blue chambrays and matte blacks, as well as some amazing reversible leather jackets and an impressive shawl collar number. The re-introducing of the flare jeans, orange and brown patterns and thick Indian leather jackets, make this collection a solid and sturdy look and transcends the classic hippie soul look-a-like apparel from nowadays.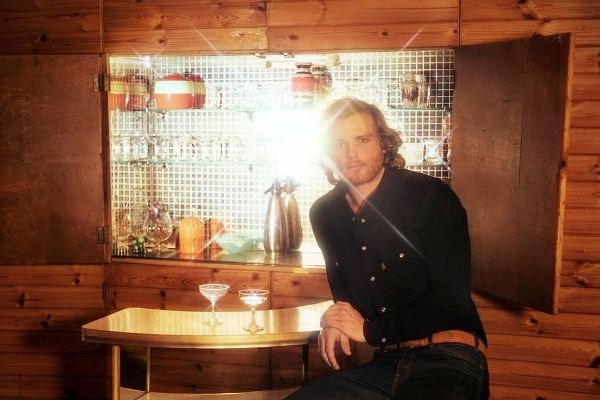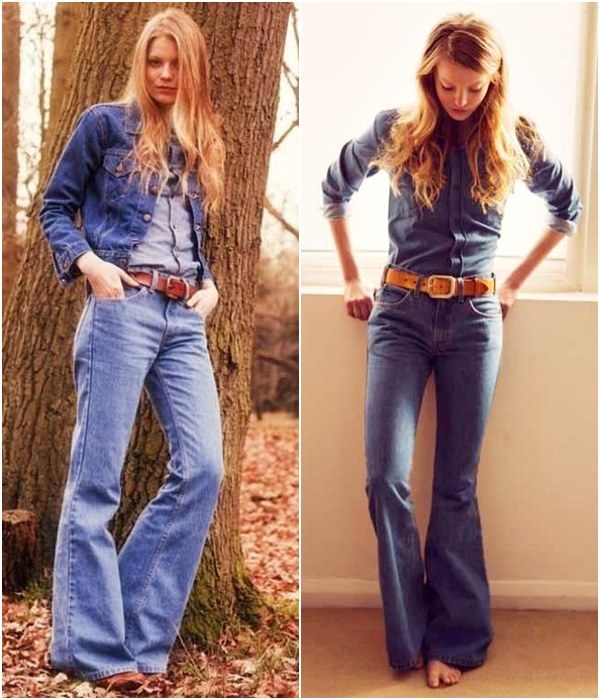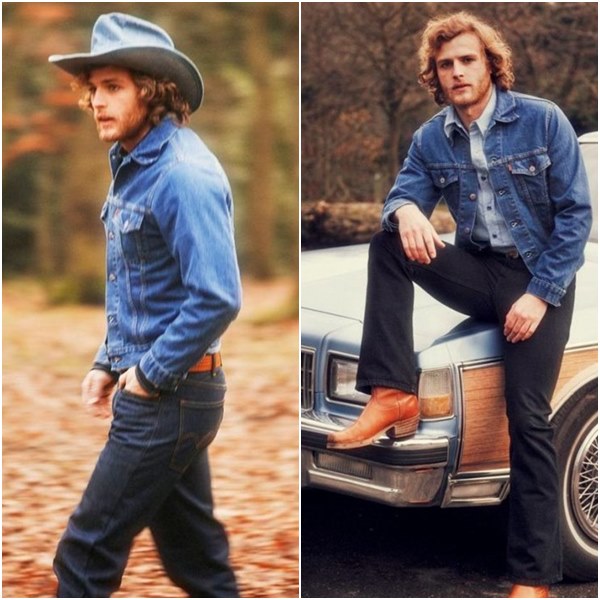 When viewing these two campaigns, it's interesting to see the fact that Levis have been around for a really long time, and have seen trends come, go and then come back again twenty years later. Everything about both collections, from the cut to the washes of the denim is pure '60s, and the various shirts and coats ain't bad either. Plenty to see in the gallery, head on in.