Taking inspiration from the designer's recent trip to Lake Heron, north of Detroit, the new Levi's Made & Crafted collection for Fall Winter 2013 focuses on the aura of nature elements – including colors, patterns, and textures –, as well as the season's wardrobe essentials which is a mixture of traditional Levis style with modern American luxury wear and vintage touches. Looking through this campaign, Levi's Made & Crafted encourages mixed pattern layering to stay warm during the colder months
Presenting number of basic and chic trouser offerings such as skinnies, chinos, leggings, baggy jeans, and classic straight ones, the entire collection evokes strong nature elements like rain, rocks, snowfall, the still of a lake, and rows of trees. This season's gloomy tones are featured throughout, complemented by denim in different colors, prints and patterns, while earthy textures are shown through the woolen blankets, as well as some outer layers.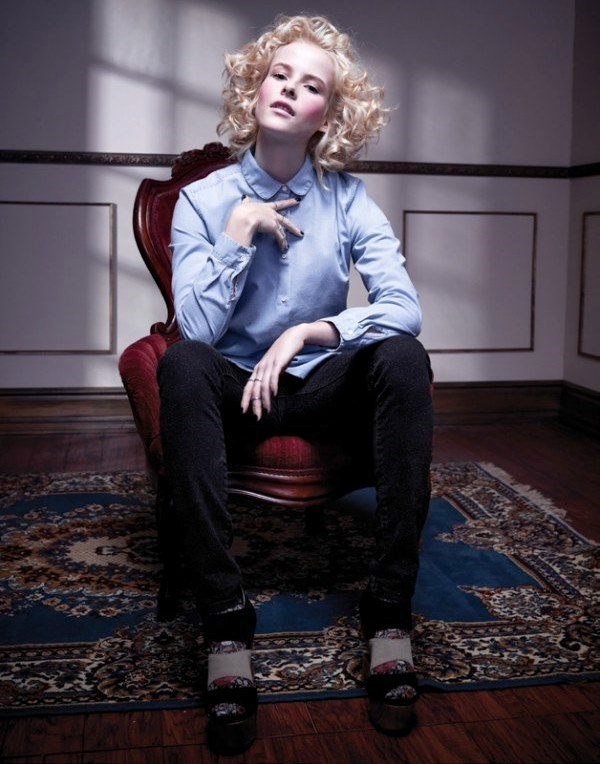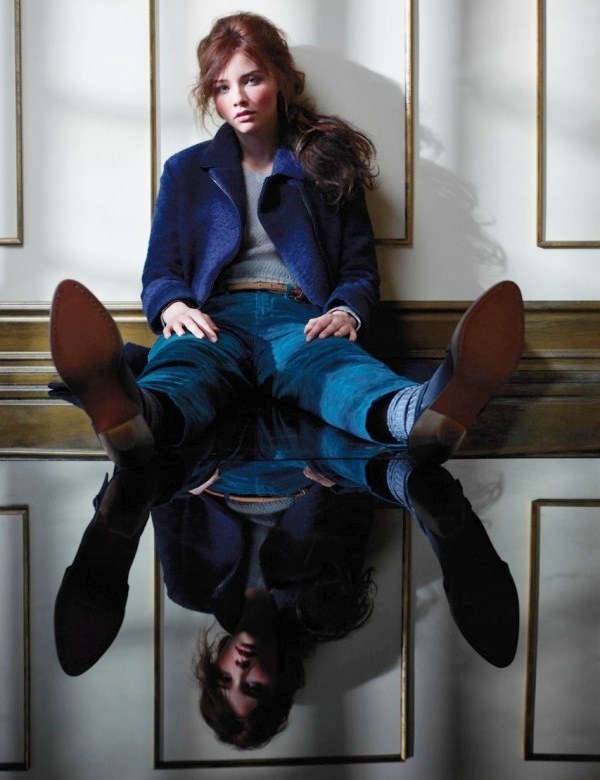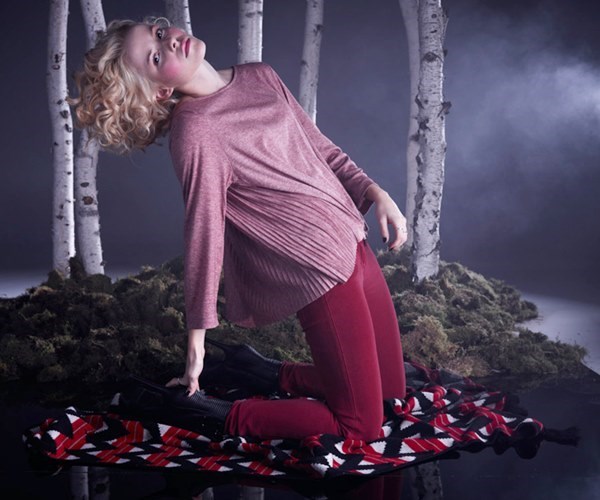 Across various wool cardigans, T-shirts, waterproof jackets, dresses, sweaters, poncho, waffle knits and worn-in leather outerwear, and of course, denim, the brand adopting a relatively dark color palette for this release, relying on tonal dark blue, indigo, brick reds, greens and yellow hues to express native-influenced patterning. Take a look at these pictures for your fall winter style inspirations.