Inspired by a fun summer holiday in one of all time's favorite places in the world, the St. Tropez, Brazilian designer, Queen of Rio beachwear, Lenny Neimeyer presented her nautical elegance of Spring Summer 2016 Swimwear collection on the runway of Sao Paulo Fashion Week (SPFW), which was filled earthy colors and stripes with a swanky monochromatic, floral and stripe, flutter sleeve, one-piece suit paired with chunky bracelets, alongside a vast range of crisp all-white creations with ruffle and fringe.
The bikini designs came mostly with high necks, thick straps, generously-cut bottoms and sporty zip detailing, while a colorful motif and bold black ribbing kept the overall effect dynamic and stylish. Among the favorites, there are low-cut one piece and sporty-fun bikini in classy earthy hues of horizontal multi-colored stripes in greens, blues, whites, and oranges, while several body-rocking crop top and boyish short bikini in shade of navy blue, added with rope detailing at front, favor such fun nautical twist to the classic sporty bikini.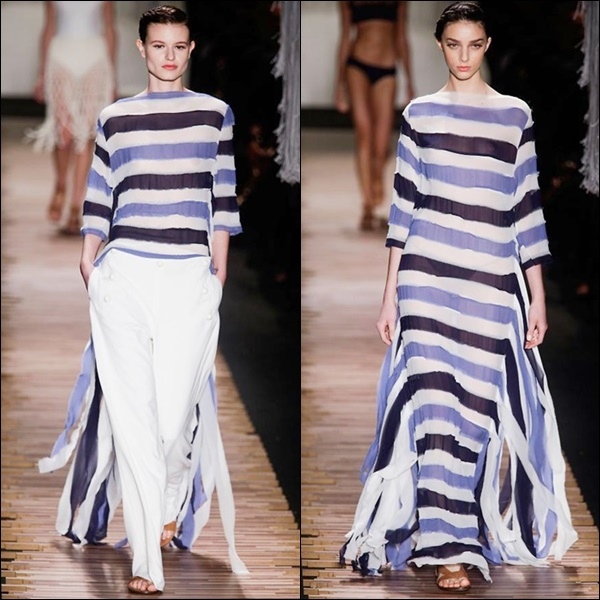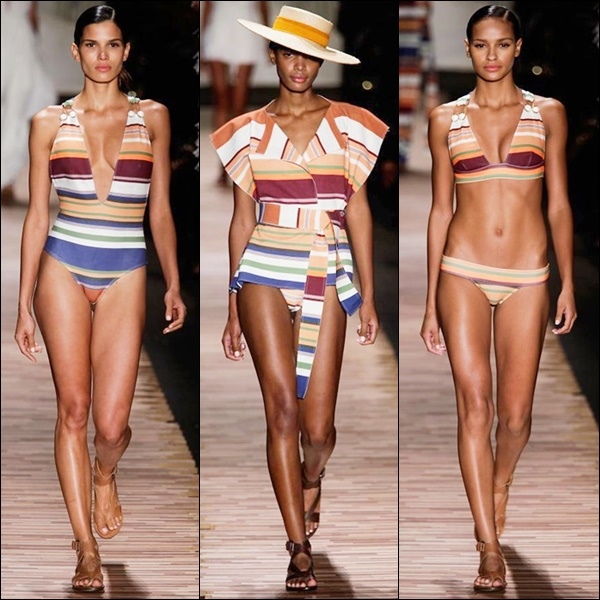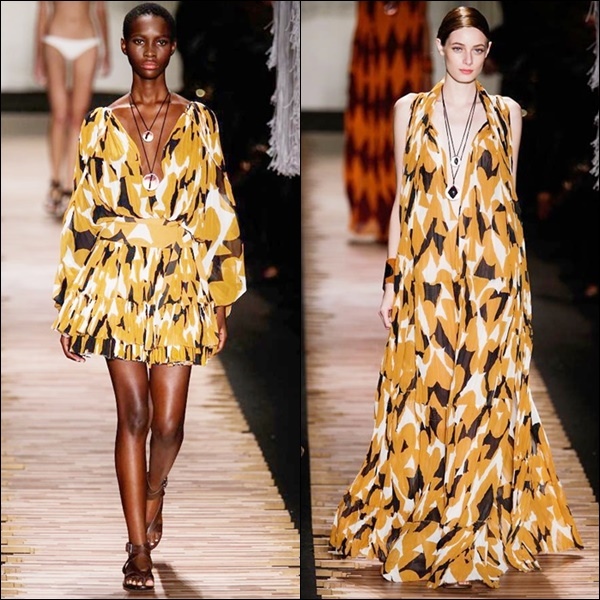 Not finish till that, the sporty-inspired proposals are also featured by the appearance of off-the-shoulder crop-top bikinis in bright coral with a bold red diamond motif covering the chest, alongside a more classic spin on the look with a monochrome white and navy off-the-shoulder bikini, emphasizing athletic bodies. While other similar boyish nautical styles were put in more girly designs featuring body suit and bikini with cut-outs and varieties of different necklines, such as bandeaus and one-shoulders.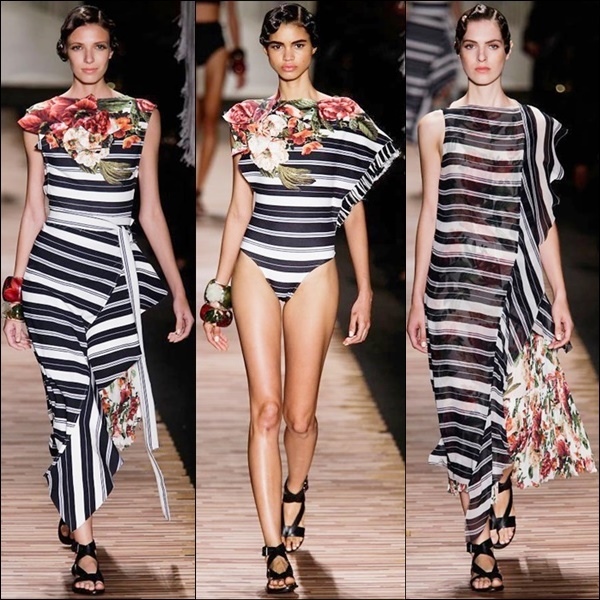 As for the label's beach and summer clothing, loose and breezy, the brand offers the cuts that are relatively conservative, leaving the patterns to do the talking. Slouchy pants, maxi dresses, tunic dresses, and oversized blouses are the predominant pieces for comfortable, stylish daywear. As for a more formal, cocktail etiquette pieces, there are some classic full dresses and long dresses in feminine cuts, yet still looking vibrant in bright color palette combined with stripes and florals.