Taking hints from the fascinating beauty of Sicily landscape, the new La Perla Spring Summer 2013 Swimwear campaign showcases number of bold and sensual lines, featuring a mixture of elegance, warmth and imagination in every detail for a couture Mediterranean style. The novel touch of traditional lace is combined with Lycra in contrasting colors, while tiles and tapestries lend their patterns to the prints. Not to mention, the costumes sparkle with light thanks to the Swarovski crystals.
Fronted by the magnificent beauty, Jeisa Chiminazzo, "sculptural" costumes and bikinis attract attention thanks to special drapes, ajour piercings and smock stitch-work executed entirely by hand, recalling the elegance of Baroque mansions, especially when they are exclusively enhanced by embroideries and cockades in gros grain ribbing. Moreover, horizontal stripes in Lycra produce a knitwear effect – a navy-chic flavor – with special touch of macramè applications and contrasting finishes.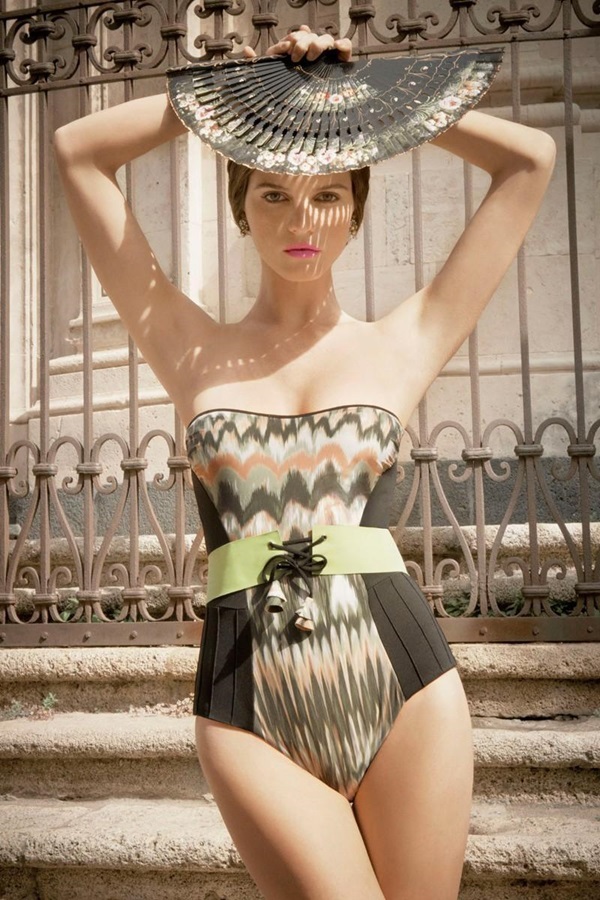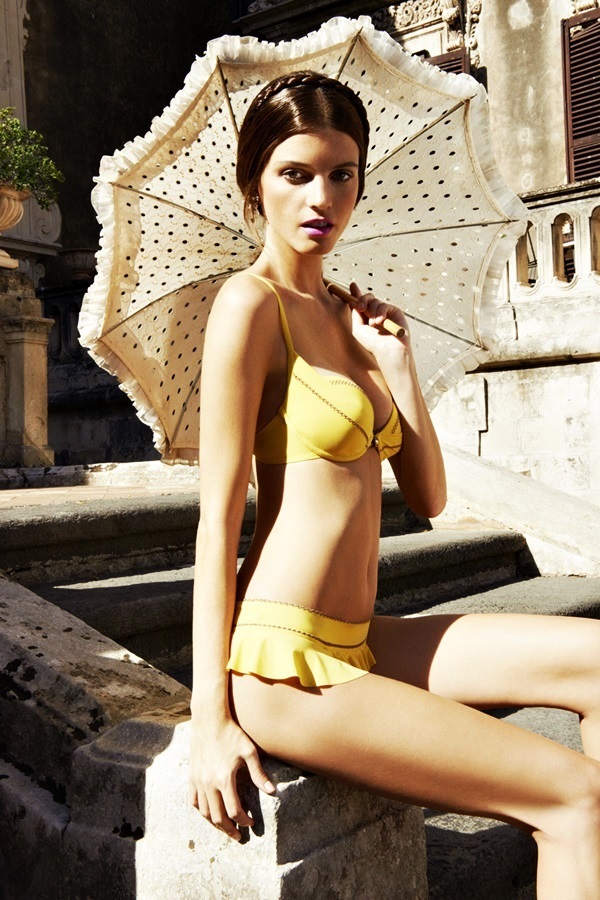 Among the selections, black and gold combination adds an exceptional double act for three amazing garments – a one-piece swimsuit, a top and a long gown – created in braided ribbon and embroidered with pink gold colored thread. Executed in luxurious palettes of burgundy, sage green, terra-cotta, sky blue, yellow, white, and black, an old 19th Century tapestry affords on a more up-to-date appeal thanks to a combination of solid colored panels finished in the form of silk laces.