Inspired by the upbeat and euphoric attitudes of the 60s, in 2012, La Perla launched a fabulous 'Sixties Flair' beachwear collection, featuring varieties of dazzling prints, lovely ruffles, and alluring pops of color that evoke the energetic colors of Pop Art and Andy Warhol's psychedelic flowers. And by this 2013, the high-end Italian brand completes their retro beachwear lines once again with the new 'ShapeCouture' collection created in cooperation with Invista, the company owner of the LYCRA® brand.
Among the Sixties Flair collection, Andy Warhol's pop flowers are strongly influenced most designs and details embracing the 60s bon ton of optimism and euphoria. Some pieces feature ruching and draping, while others show floral fantasy in water color or in costumes of the lightest Lycra with feminine pleats and tiny tassels. Not to mention, there are also "Mondrian Dress" marked by the famous Andy Warhol's psychedelic flowers as well as cover-ups with squares in shiny hues enhanced by details in black.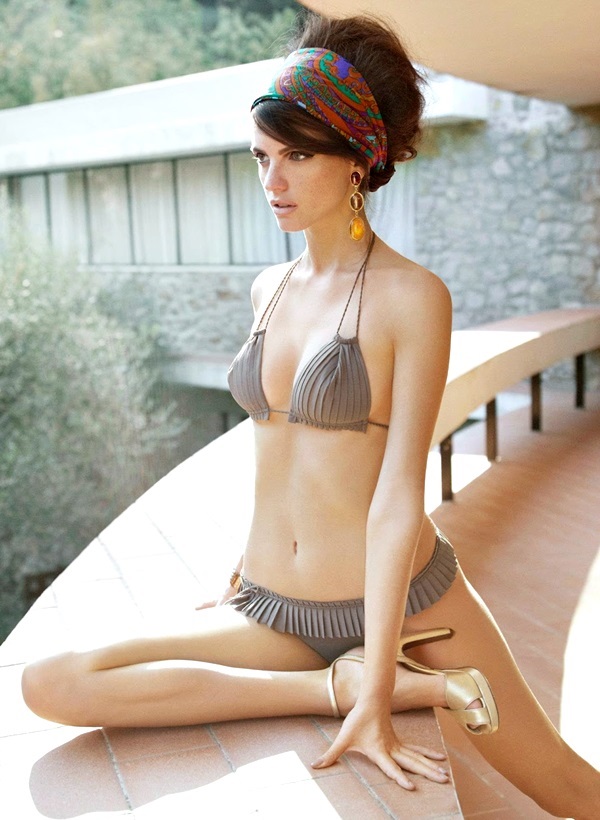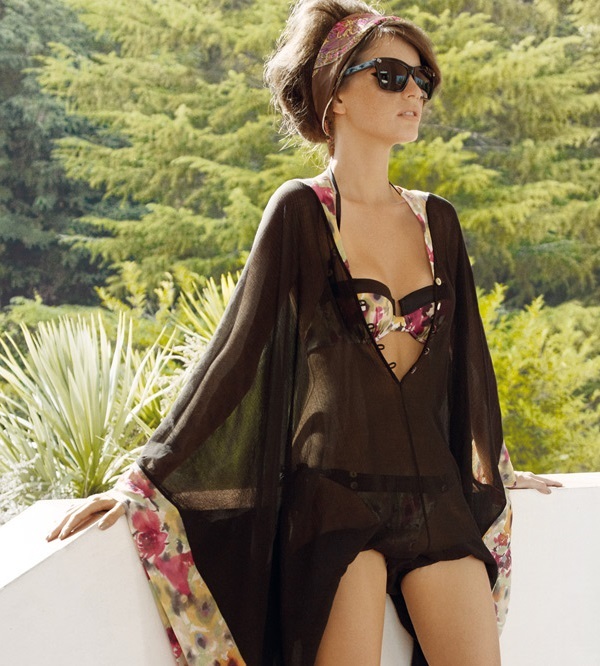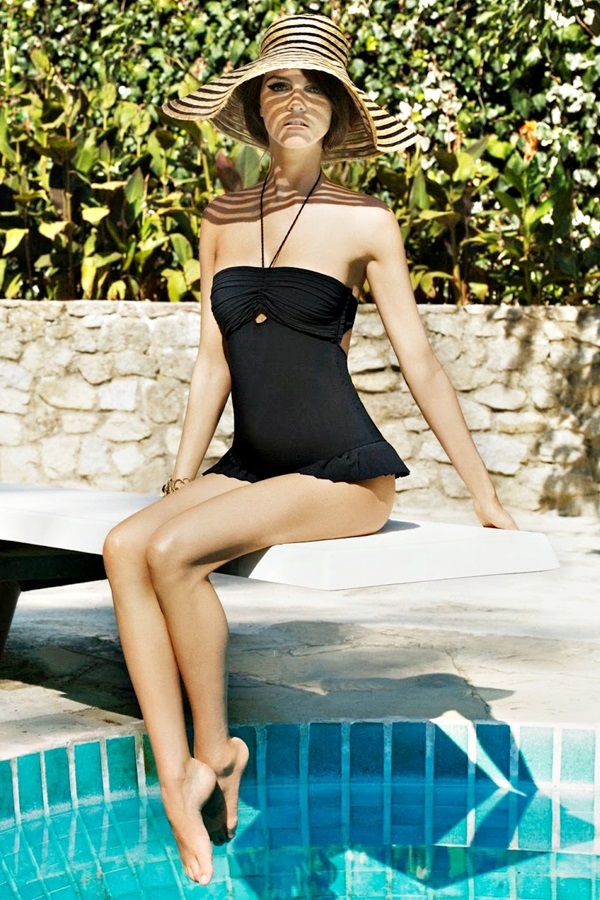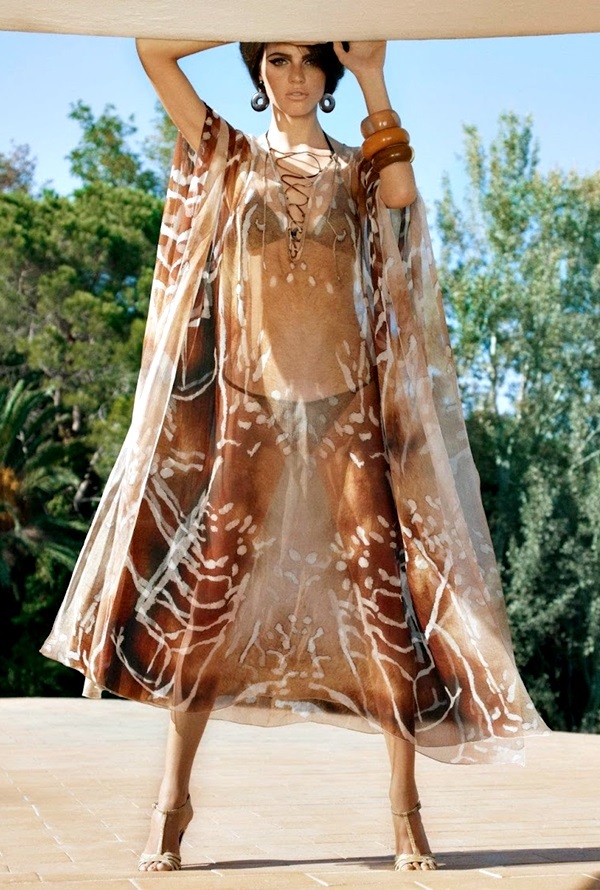 Other than the iconic prints of pop art of Andy Warhol, some animal prints recalling retro style of the 60s are also proposed in antelope skin in printed silk chiffon which is inspired by the "sauvage" style. A snakeskin effect has also been reproduced on Lycra with a sophisticated lacquered look but with definite character enhanced by colors inspired by natural elements.
As for the La Perla ShapeCouture collection, the new lines are made of a lightweight, smooth feeling fabric with a high percentage of Xtra Life LYCRA® fiber offering extraordinary shaping performances. The linear swimwear design harmoniously outlines body contours and allows every woman to capitalize on her assets.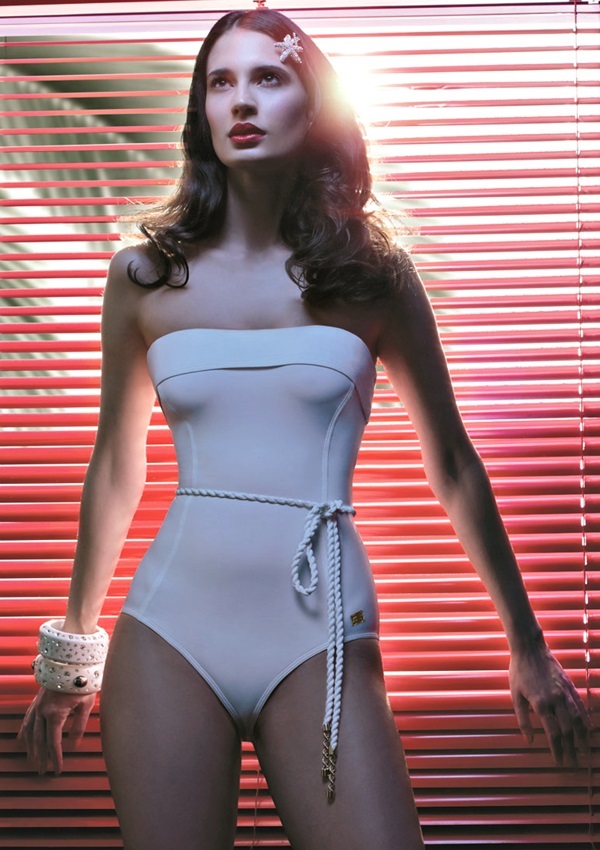 Recalling the glamorous Hollywood stars of the 50's, numbers of vintage bikini designs evoking the 50s pin up styles are proposed, including bandeau bikini top made of two criss-crossing strips that can be paired either with an arch stitched panty that outlines the hips or with swim briefs featuring the same criss-cross pattern. And for those who wish to highlight the neckline, will have a bikini with underwire bra top which matches two different swim briefs models. Those who love one piece swimsuits can choose between the straight neckline model featuring bare shoulders and elegant rope belt and the one with criss-crossing top and padded cups.