Beautiful prints in hot pink with a little vampire-esque flare, London based designer Katie Eary releases her women's eye-catching Fall Winter 2013 collection's lookbook, featuring bright variety of dresses, sweatshirts and bottoms with dark floral prints. Everything about the collection looks trendy, modern, super bold and sultry, whereas daring silhouettes once again draws attention to the collection that is extremely popular in this fall winter season.
Standing out with sexy, high-fashion, and a slight dramatic touch, the collections are definitely very jaw-dropping ones to wear to the street. Hot pinks, fuchsia, purple and blacks coalesced on everything from denim corset-laced with rubber tubing denim, neoprene sweatshirts, button-downs with balloon sleeves in florid floral prints, while denim made collection feel grounded where skinnies can be easily teamed with simple tees.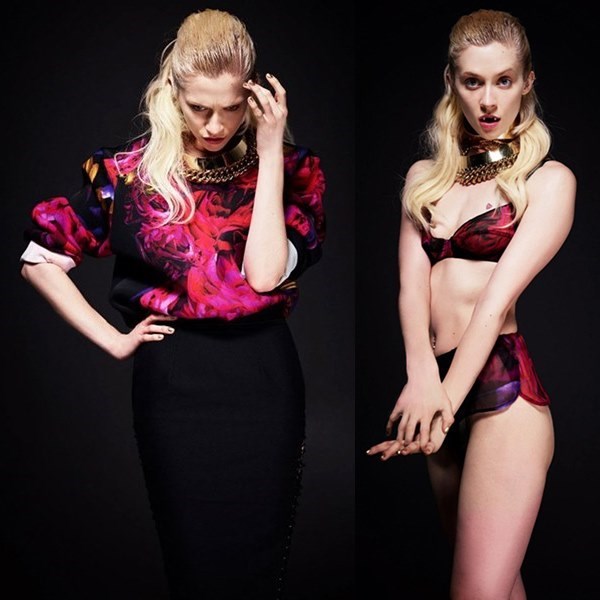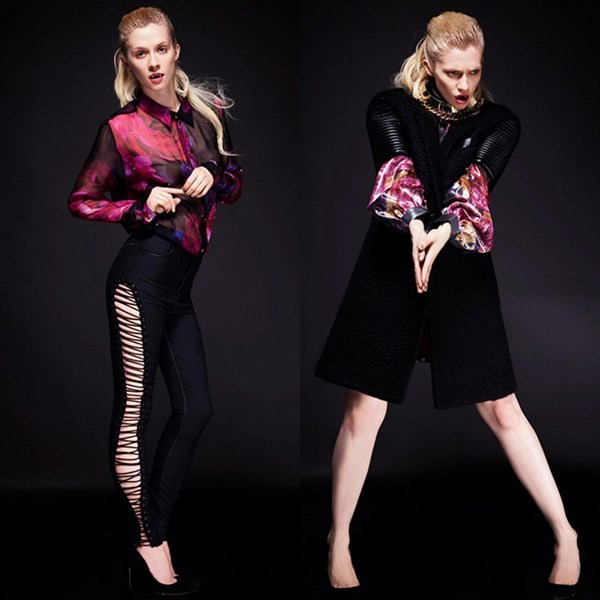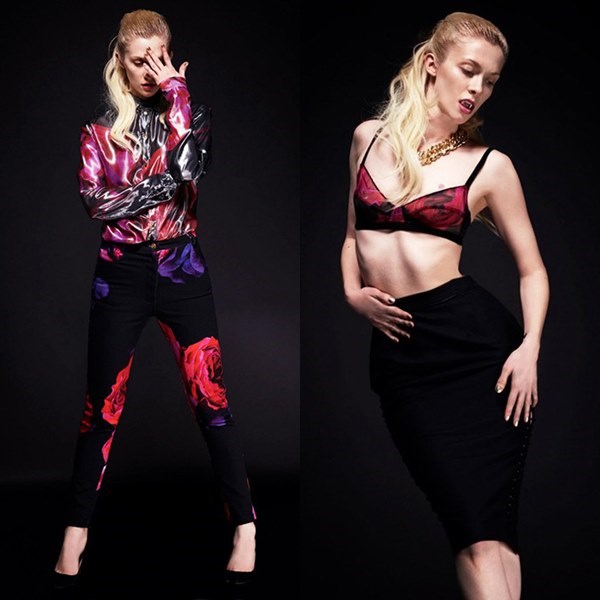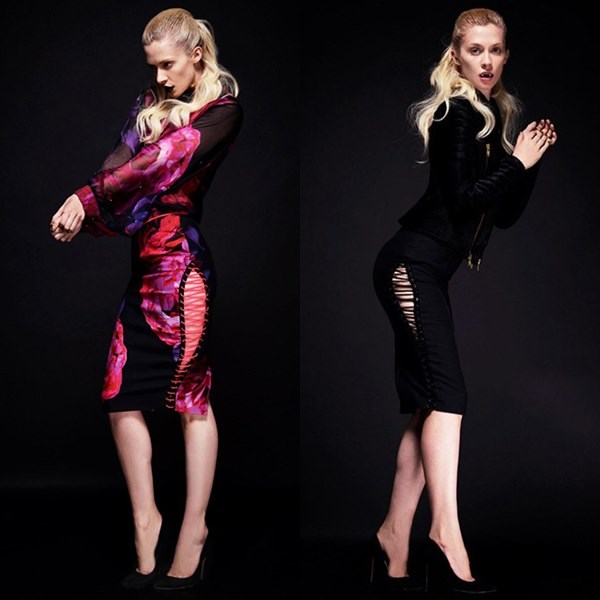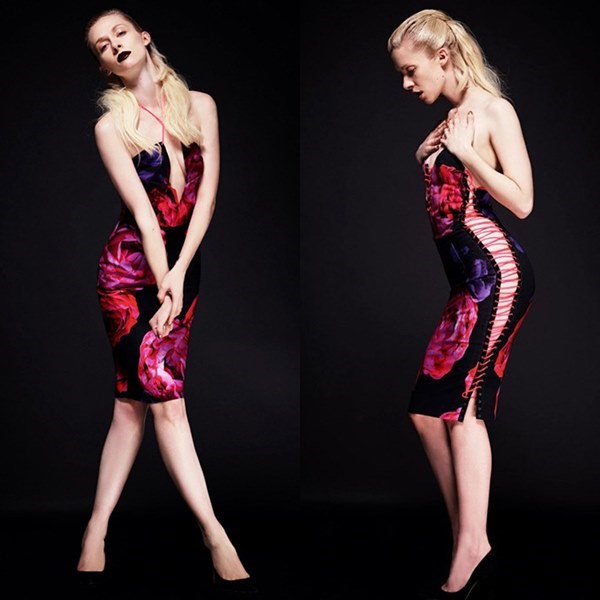 Although the new Katie Eary's Fall Winter 2013 designs are relatively simple and not over-complicated, but yet, they still look very chic, striking and fashionable perfect to grab people's attention from day til night. All in all, throughout this collection, Eary proved she understands how to keep warm and pleased during these chilly days in petals and pink.