Inspired by art movements of the early Twentieth Century, Steven Klein captured supermodel and fashion icon Kate Moss for Alexander McQueen Spring Summer 2014 ad campaign, including video and print campaign. There's a creepy beauty about this campaign, featuring Mrs. Kate posing with an eerie doll made to look like her miniature, she strong poses, showcasing Sarah Burton's latest lineup of accessories, which includes gold bangles as well as printed clutches and purses.
A fierce warrior for the season, Kate dons the British fashion house's striking new armor with a bold orange pixie cut. A mix of primitive shapes, graphic forms and bold color are pictured artfully, proposing kilts, leggings, biker jackets, boxy coats and tunic tops that all feature with a nod to uniform and sportswear. While there is a suggestion of the clean lines and the dropped waist of the 1920s in places, inner structures are absent and garments are finished with laser cutting so that they are eased and light.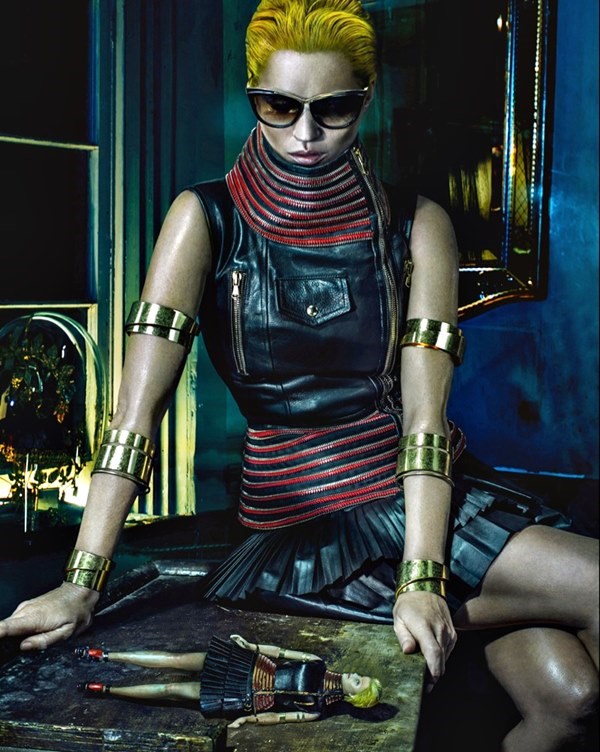 As the campaign evokes the label's Spring Summer 2014 collection for itself, this warrior princess collection from Sarah Burton absolutely speaks about fierceness, tough beauty, and culture. Metal embellishment, jewelries, and aged multiple zip trim are reminiscent of found objects as are heavy bracelets in different geometric forms. Triple layer box pleats, sun-ray pleats, bulleting, flocking, perforation and feather embroideries are all key details of the collection. While traditional silk-screen printing and beadwork are elaborate and placement is technically advanced but the overall effect remains graphic and fresh.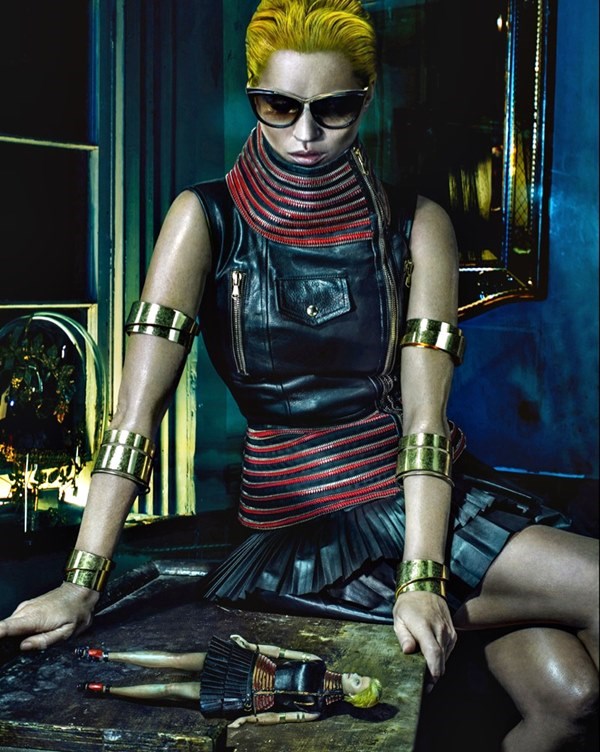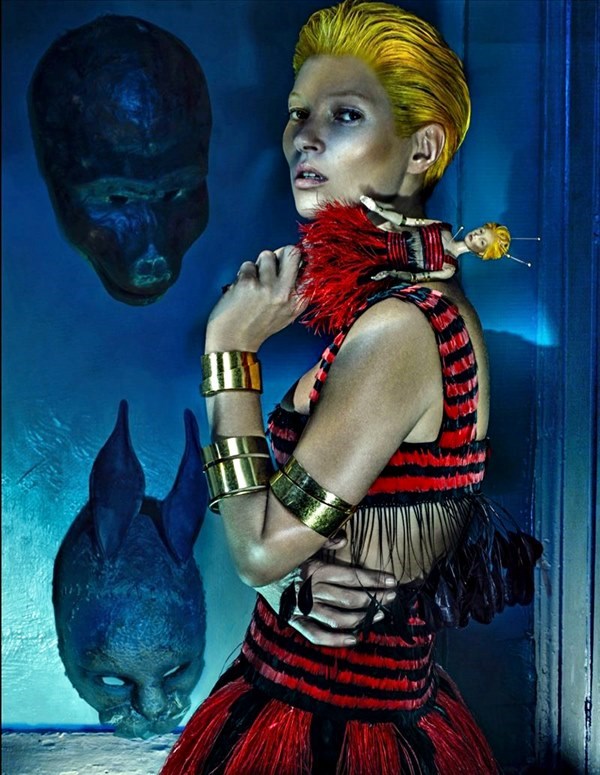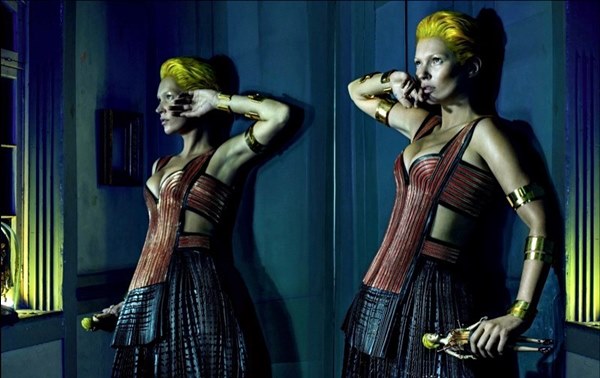 As for the video campaign, directed by Steven Klein and again starring Kate Moss, the clip runs just under five minutes. When looking at the campaign, we can see how it pictures such dark, eerie nuance that follows a futuristic theme and Ms. Kate Moss through its duration, while glimpses of the new collection are seen trickled about within the visual.