The heat of summer youth for Italian designer Roberto Cavalli is truly hot, as he presents the newest Just Cavalli Spring Summer 2013 ad campaign with sunshine-y backdrops, vibrant hues, skimpy clothes and satisfyingly bronzed models, evoking the true spirit of new season lightness and brightness, where life, colors and richness of the sea are combined with freedom, glamour and seduction, linked perfectly to the contemporary youthfulness.
Shot on Ibiza's golden beaches, behind the lenses of photographer Giampaolo Sgura, this fascinating and exciting campaign screams all about seaside fun in the sun, the atmosphere and the light of the most beautiful Mediterranean coasts that ready to transport ourselves far far away from a slushy commute and yucky all-terrain footwear. Throughout the campaign, gorgeous imagery has been streaming in from every corner of each portrait that recalls for all young people who want to live their everyday life with sensuality and passion.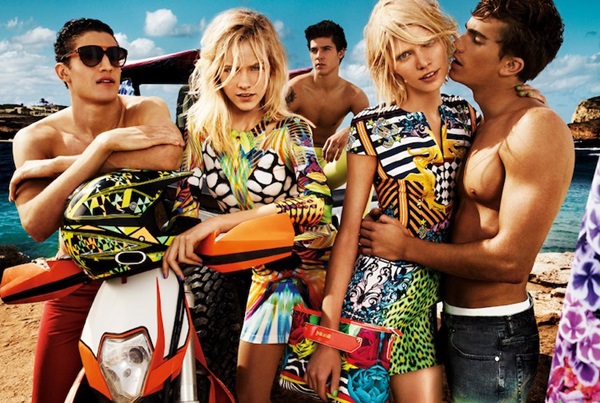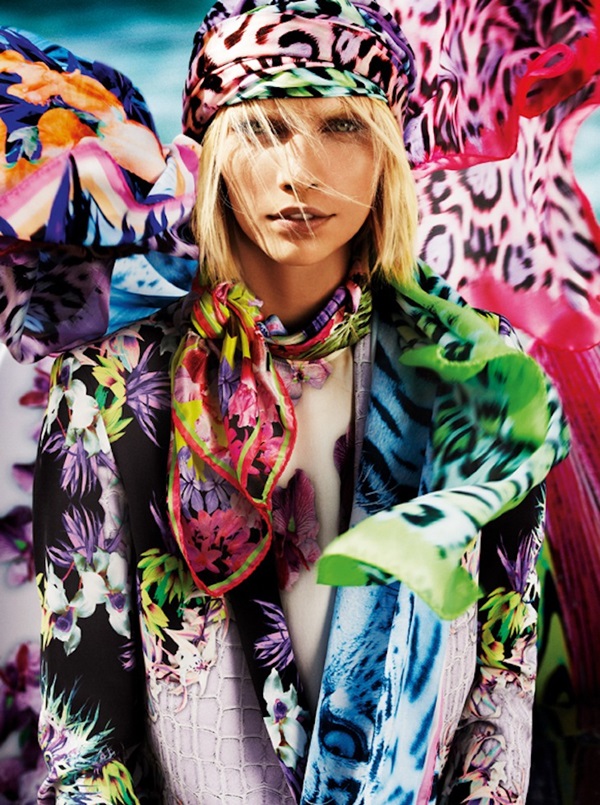 Packed by hunky barely clothe male models including Chris Bunn, Chris Petersen and Tomas Guarracino alongside stunning beauties Aline Weber, Emily DiDonato and Ginta Lapina, every protagonist brings great introduction for a great set of clothing, featuring animal prints, floral designs, nature and marine life with a quick spring injection via those pastel nails for toning down the vibrant shades, while the golden beaches and crystal waters represent the ideal background for a group of young men and women who interpreted the sense of freedom in a natural and confident manor.