Since 2011, the Italian label, La Perla has also been known for its interesting collaboration as they joined forces with Jean Paul Gaultier to create exclusive bold lines of lingerie and swimwear. And for this 2013, the winning team launches their third luxurious collection, the "Créateur Collection", featuring exquisite details on baby-dolls, tattoo inspired drawings on bandeaus, tank tops, one-piece suits and cover-up skirts and dresses, as well as the iconic JPG's cage swimwear designs.
For this season, the new Créateur collection has been expanded to include 30 different styles that put some of Gaultier's most familiar design motifs – including the tattoo prints – to work in clever ways as lingerie, nightwear and beach wear. As for the lingerie lines, there are three style ranges in this Créateur but, perhaps surprisingly, no bullet bras and none of the stylized corset garments that are often associated with Gaultier and which he used to great effect in last year's Leather and Lace series for La Perla.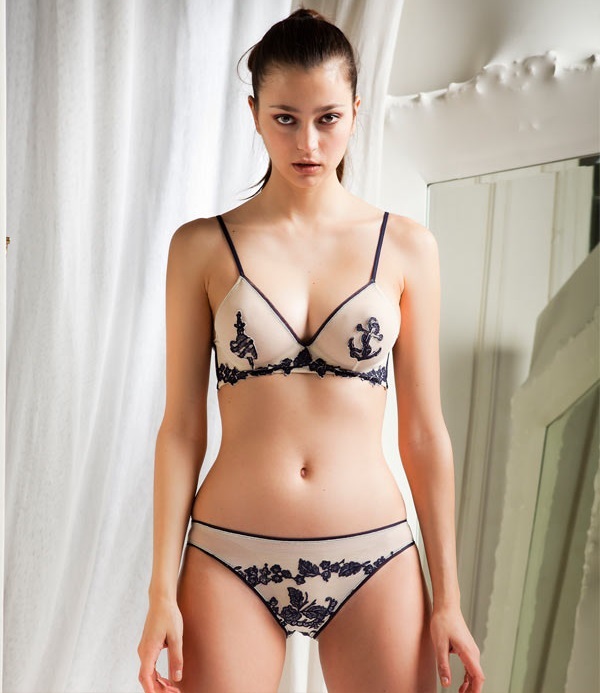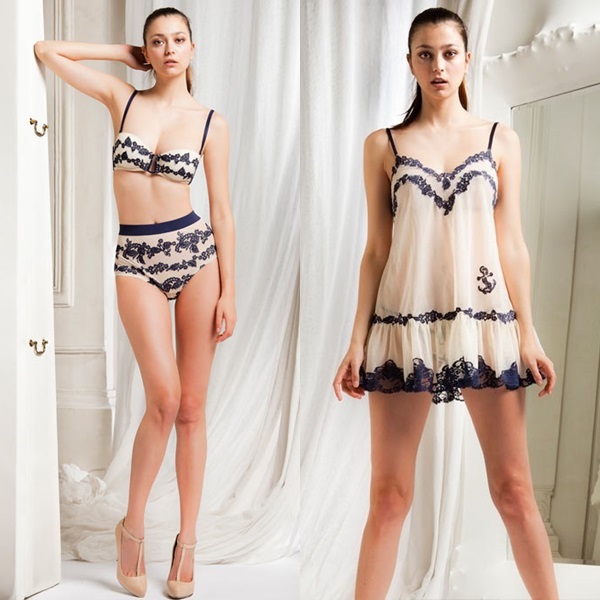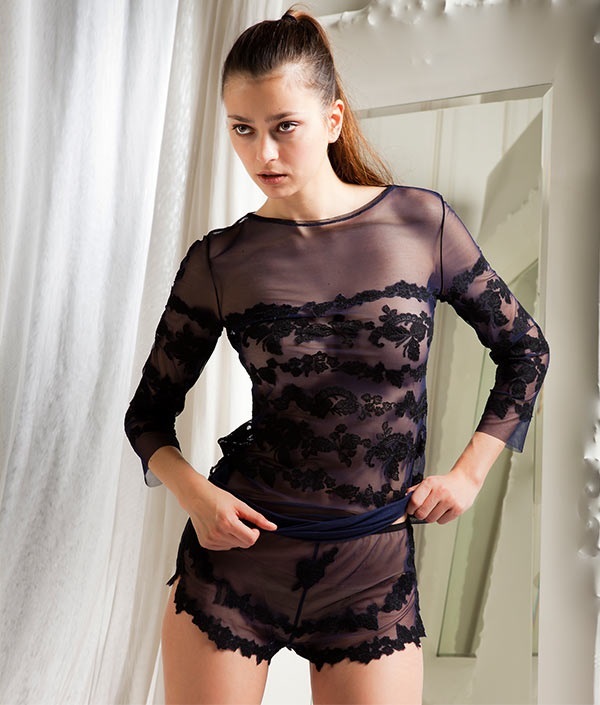 In "Marin" series, the Breton sailor-stripe theme completes the naughty, nautical look, showcasing embroidered lace in horizontal stripes on a sheer tulle base to create the look, added with the use of magnificent details that come in the form of small hearts with embroidered arrows and anchors motifs thrown on baby-dolls, panties and bras. While the contrast of palettes is made even clearer, which vary by alternating shades of beige and blue, or black and midnight blue for the night.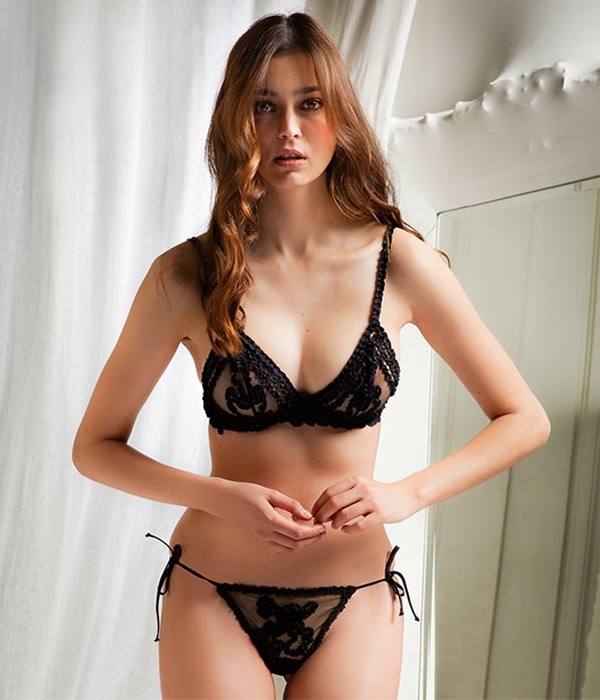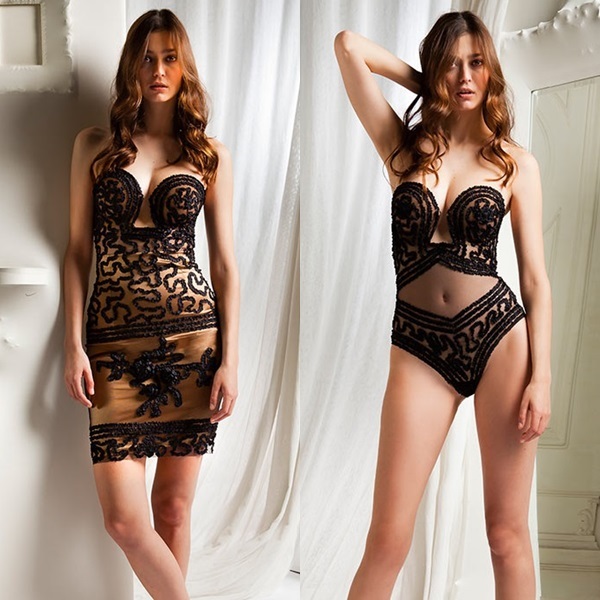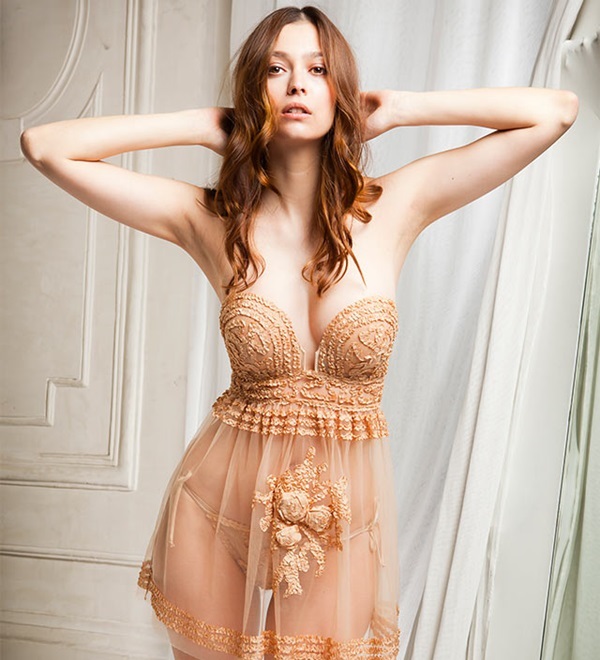 Among the selections, there are also some mixed signature between Gaultier's touch and La Perla's style, marked by "Rubans" series showcasing La Perla's iconic designs made of rose and arabesques tulle, combined with bands of lace and silk ribbons adorning the body, reminiscent of the seafaring style that has always been dear to Jean Paul Gaultier. For these lines, Gaultier constructs an imaginary of a feminine and mysterious woman, sensual yet elegant in luxurious shades of champagne or combinations of black and gold.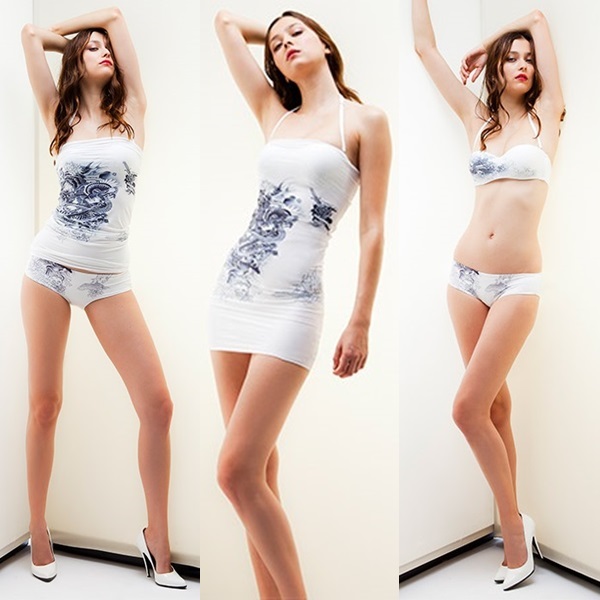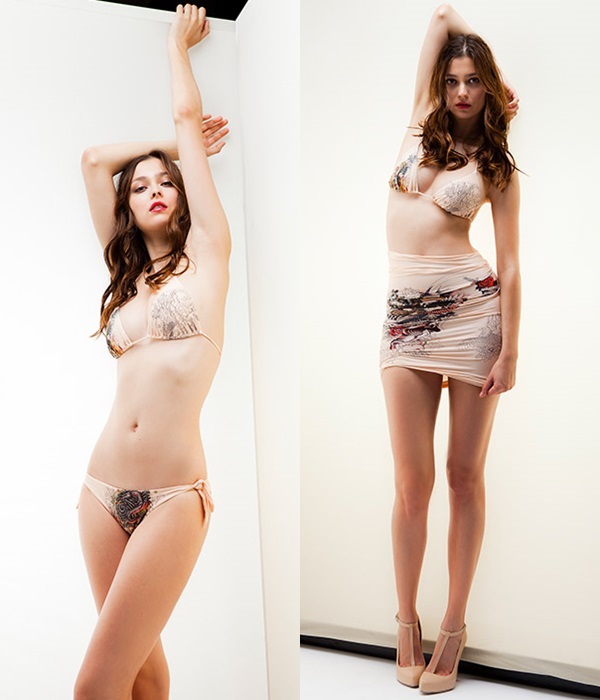 Finally, is the "Tatouage Imprimé" series of body-con dresses, underwear, and various figure-hugging selections where tattoo-like prints – such as dragons, eagles, and daggers combined with roses and ribbons – are featured in variety of shades from white and blue to black and champagne, or in multicolor ways, which quite unlike anything Gaultier has offered through his La Perla collections in the past.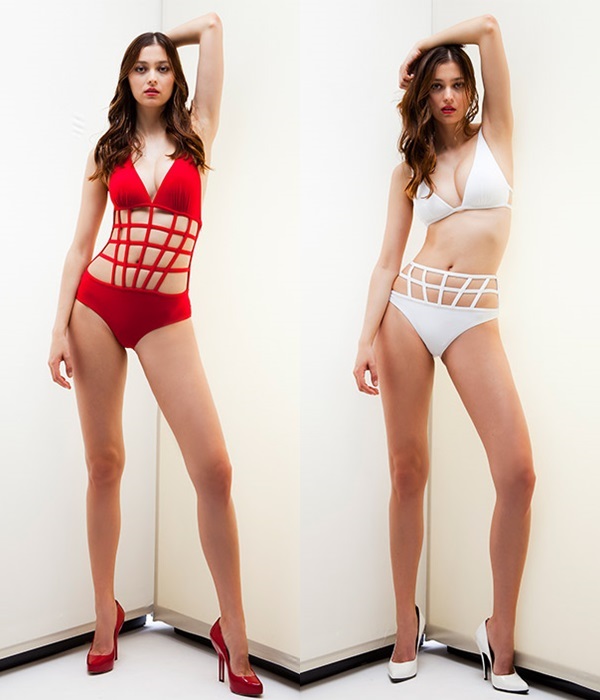 As for the beachwear and swimwear proposals, less romantic and hyper-graphic touches are chosen for this collection. Along with some "Tatouage Imprimé" series of beachwear pieces, one leading swimsuit design, the "Cage Bustier", is offered in three primary colors of white, red and black. The 'cage' design is a bit of a nod to Gaultier's corset fetishism proposed in the one-piece swimsuit line, which is a fairly straightforward set of bustier-like tops on ribboned cages. Just try not to think of the tan lines these pieces will leave behind.
All in all, the new capsule Spring Summer 2013 Créateur collection presented by two leading labels, Jean Paul Gaultier and La Perla, shows how romance, sensuality, and irony blend each other perfectly, creating a combination of dark glamour with sweet, elegant, and seductive manners. For now, you can begin the hunt for the pieces in La Perla boutiques and other luxury retail partners.