Jason Wu's Spring Summer 2014 collection at last New York Fashion Week was nothing short of surreal. Everything was about shimmering the runway with simple luxury and elegance, nothing too overwhelming just a relaxed approach to glamour, which is saying something considering how much sequins the designer actually used on the designs. In other words, the show was a sign of easy femininity in delicate way that was followed up with feather-light and sometimes sheer slip dresses.
This was a collection that didn't sizzle with sex appeal. It was actually more of a magical show that enlightens us with femininity glamour and sophistication, like he always does. "It really was all about exploring ease and femininity," said Wu about his starting point for the show. "I wanted to let the body speak for itself, and let the fabric do the magic" he added. And indeed the show was full of glitz and glamour that impressed tennis star Maria Sharapova, who sat in the front row and then went backstage to pose for photos with Wu. Other celebrity guests included Alicia Keys and Jessica Pare of Mad Men fame.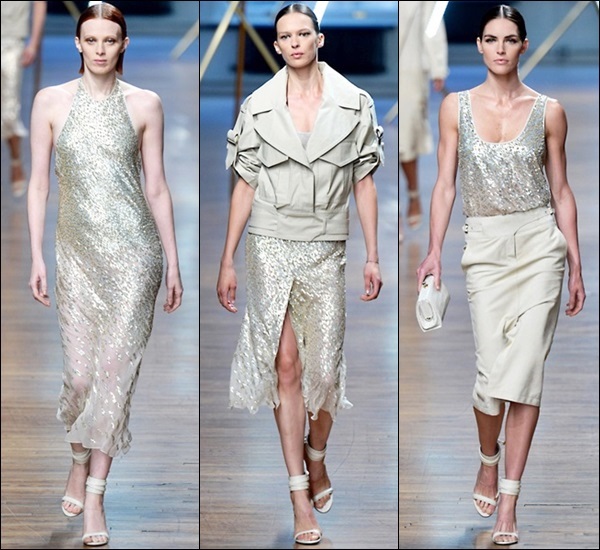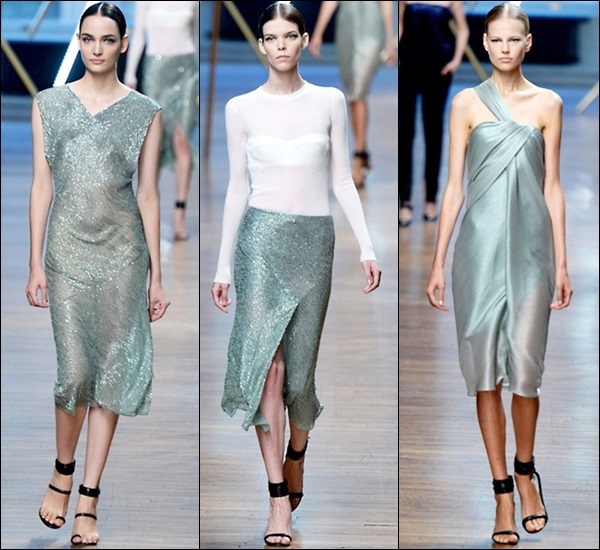 All details and elements were pretty well hidden in the clothing, for example a gold halter-neck dress that was simply slipped on the sandy shimmer gown and a pair of heels for a last minute night out on the town. Furthermore, Wu also chose to add a bit of chain woven into the bottom of a caftan so that the flowing fabric would fall just right. The heat of the sheer safari shirts was also shown with well-placed pockets, as well as bustier tops in shining fabrics and a ruffled pullover were burned with a more measured heat.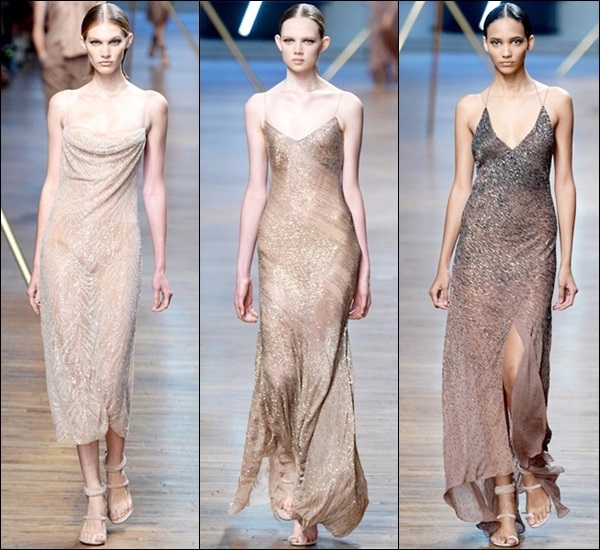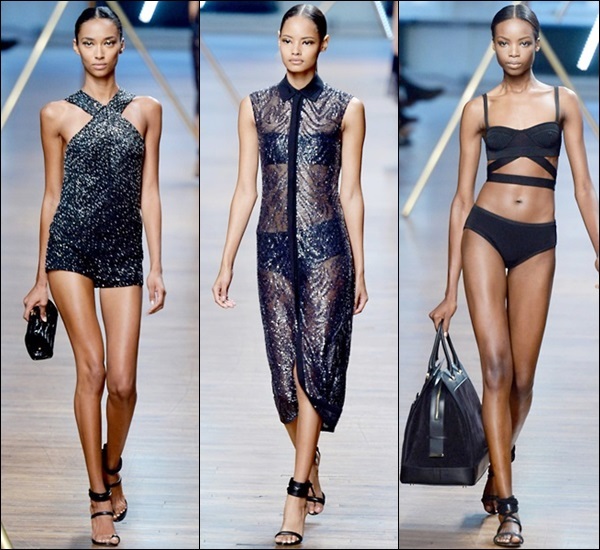 The construction of lingerie as well is another way to add structure. We can see the popped up sheer chiffon stripes as bra tops on breezy slip dresses, fluid beige suede shorts suit with a lace-detailing corset slimming the back of a roomy coat, or a bondage bandeau design on a black jumpsuit with zipper details paired with a sheer top. There were also a bias-cut, gold-beaded dress some covered in tiny beads and draped navy blue bustier top and tuxedo pants as well as wet-look, sage green embroidered tank gown.