Inspired by the work of German photographer Helmut Newton, who is famous for resizing the aesthetics of nude pictorials, especially in the 1980s, Jason Wu took his catwalk for Spring Summer 2013 not only to explain the mood of his collection, but also to define everything that are sexy and strong, yet also classy and feminine, which clearly shown from the form of silhouette, cuts, and designs, as well as colors and materials.
If on one hand Wu abused leather and transparencies to prove the presence of powerful women, the on the other hand there were also ruffles, lace and bows representing femininity and elegance, along with the classic black and white with a modern twist for most looks. Sparks and colors also took part occasionally, featuring a splash of two or three pink-slamon pieces that came with a waist peplum for a colorful touch, and the enchanted eveningwear of shimmering tulle skirted gowns that closed the show glamorously.
The cheers could be heard echoing out from the backstage before the Jason Wu show got underway, promising such optimism of the season, especially when Carolyn Murphy opened the show, looking extremely sexy in a black leather sheath with a molded corset top and a pair of killer pumps, while her blonde hair was slicked back and she had bronzed limbs. Throughout the show, Wu can't seem to help himself from making his collections aficionados of the art world, as he proposed a collection with a crystal clear direction, which was amazingly impressive.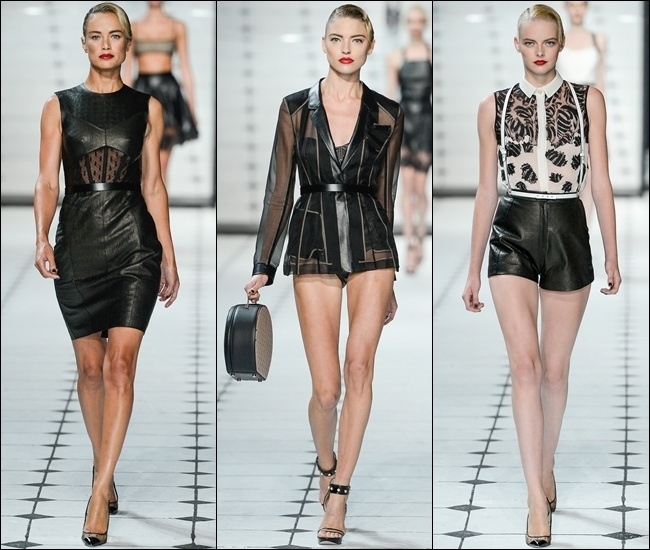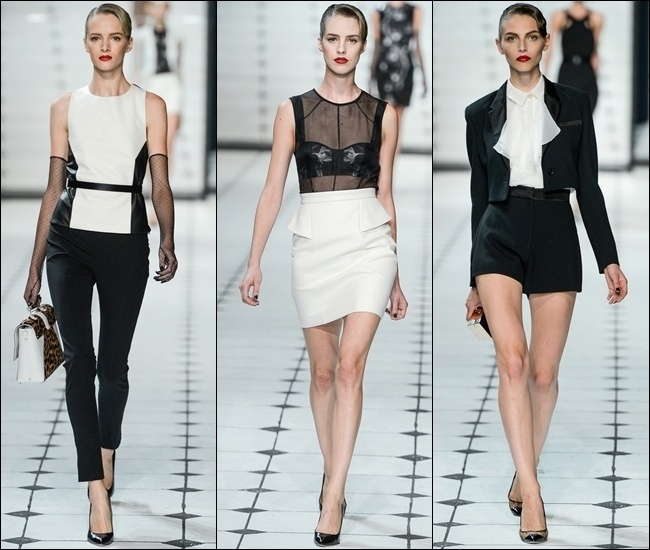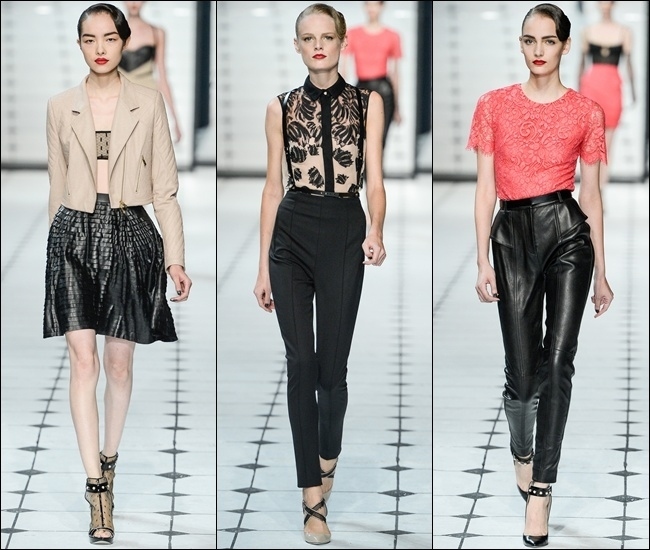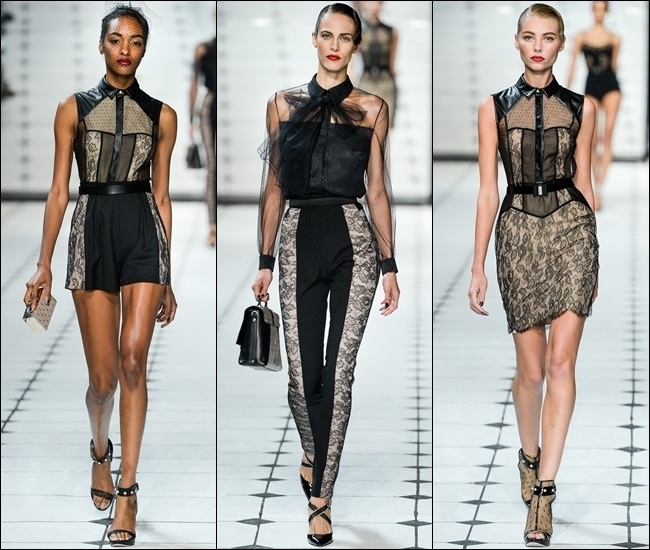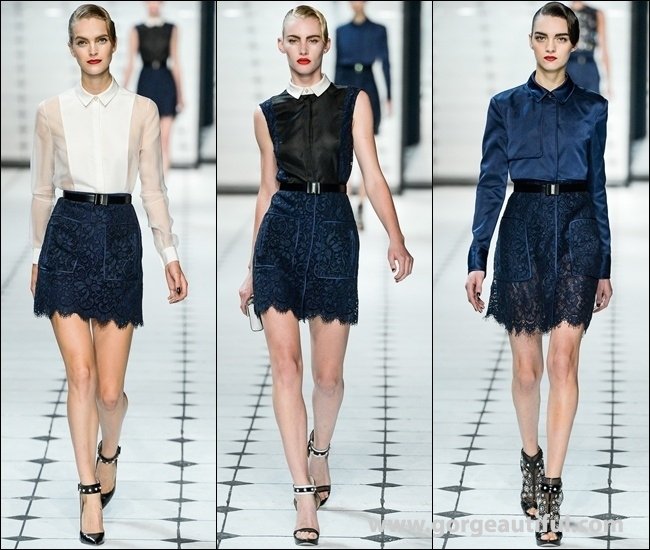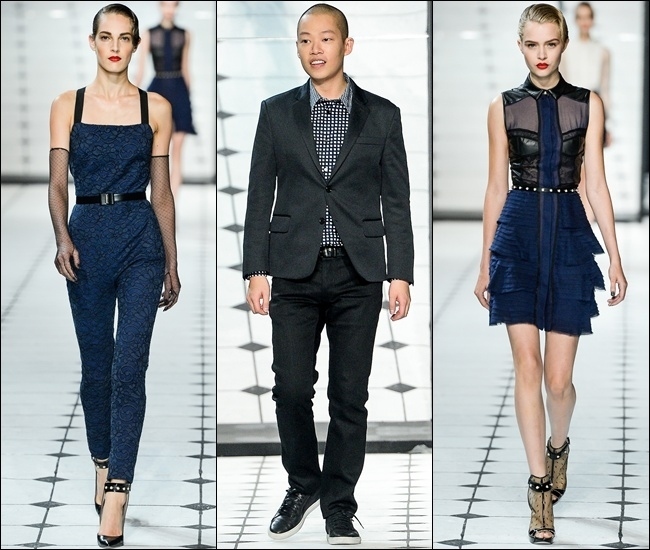 The make up followed the same direction and vibrant red lipstick was in every mouth of the casting. A parade of sexy feminine selections was shown by the use of embroidered lace and semi sheer polka dot chiffon pieces that fluttered about the body, which at the same time a perfect modern urban style also captures the pieces including the standout of bandeau top paired with a high-waist black skirt that trickled from leather to jagged lace to a hybrid of leather-lace at the hem. To sum up, among all part of Wu's language, there's always something for every woman who needs to go anywhere.