Known for its unique modern cuts, hi-tech structured and textured fabrics, a German luxury fashion house, Hugo Boss, presents three womenswear collections of its ranges, which are Boss, Hugo, and Boss Orange. This latest collection is proposed in various looks and moods to complete your wardrobe with stylish chic and refined items of the brand. With its sleek silhouette and sophisticated designs, it's no doubt the new collection is one of the must-haves day-to-night wear for the up-coming cold seasons
Tailored feminine mood with a touch of modern and sophisticated vibe are the key styles presented in these three collections accompanied by each range signature, while stylishly elegant accessories like bags and shoes add the beauty of this collection, emphasizing the innovative, high-quality proposal of Hugo Boss. Let's discover the previews of the new catalog to prepare for the next season's trends.
BOSS WOMEN COLLECTION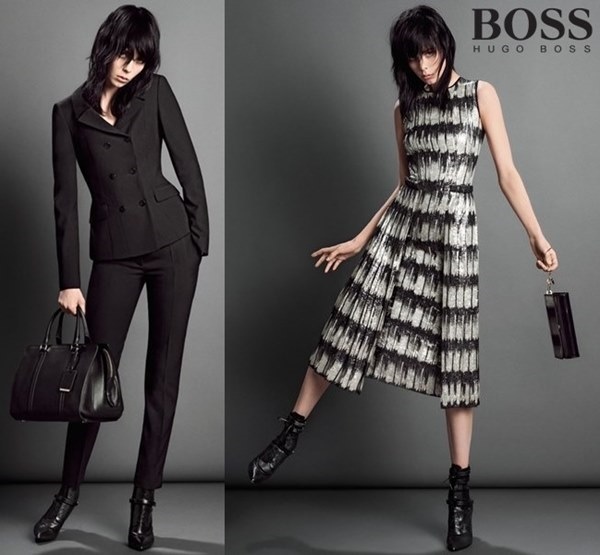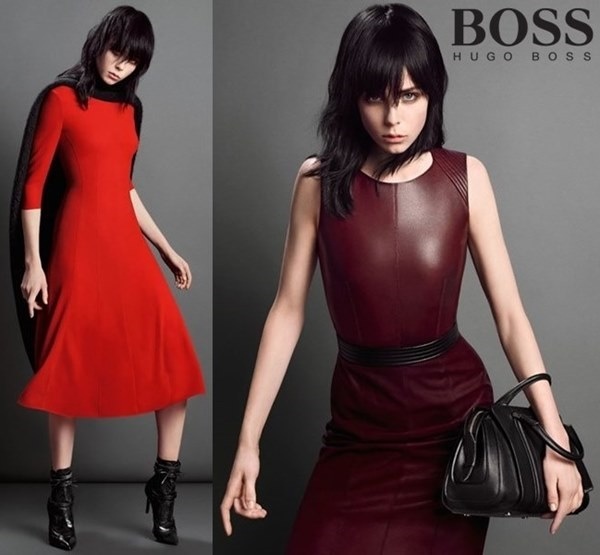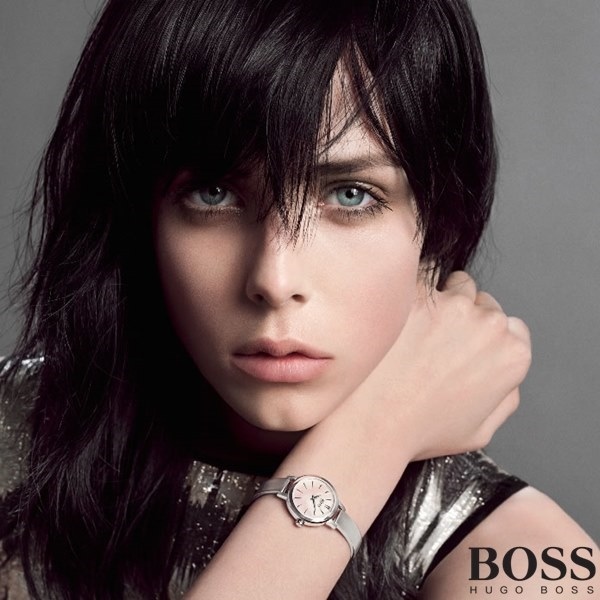 Jason Wu's first collection for BOSS Womenswear sets the stage on progressive neutral looks in shades of blacks, navy, and charcoal, while a pop of blood orange, black-and-white prints, and a few earthy tones like teal and burgundy appear for adding tough approach and modern effects.
Known for its modern classic clothing, there's an active dynamism throughout the selections which are perfect for a statement day-to-night transition. Inspired by the perfectionist approach of great architecture and with the influence of the nature, the new Boss Women Fall Winter 2014 collection strips away any excess details such as frills, pleats or distractions as it strictly focuses on its cut, silhouette and textures.
As a result, cut, proportion, and detail in minimalism attitude are the key ingredients for this collection, featuring sleek and strict designs of flared, long-sleeved dresses, geometric patterned sheaths, beautifully straight long coat and duvet, classic pantsuits, leather pencil skirts and sequin-embellished skirts, along with striking gladiator booties coordinated with structured classic handbags.
HUGO WOMEN COLLECTION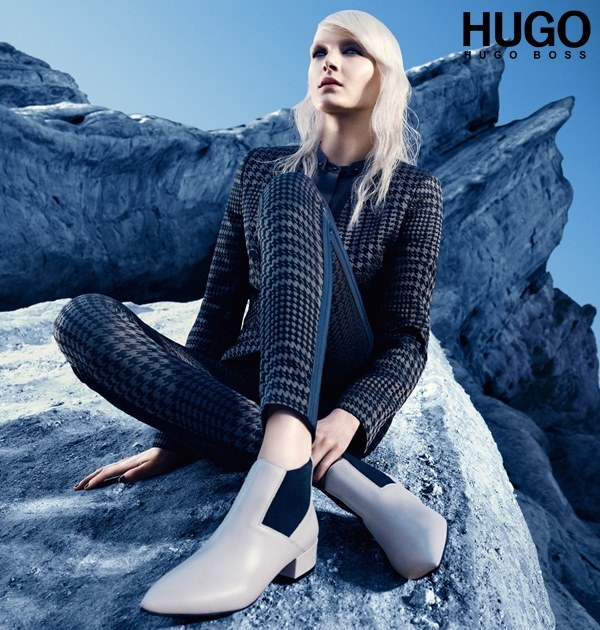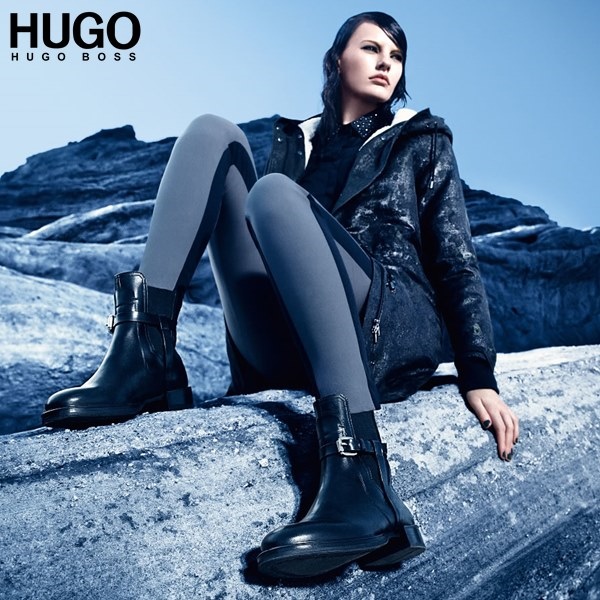 Focusing on fashion forward styling that evokes the elegance of European look, Hugo Women Fall Winter 2014 collection features several trendy outfits for the upcoming cold seasons, including structured and printed dresses, skater skirts, sleek cigarette pants and pantsuits, oversize long coats, classic leather jackets, pebble patterned blouses and other items accomplished by the presence of new accessories like handbags and clutches, as well as classic ankle boots that come with a little touch of edge
One exclusive detail that runs through both clothing and accessories of this collection is the presence of big zipper that elegantly combined with structured and textured fabric, emphasizing the youthful energy and strong attitude of Hugo. With a hint of stretch design and a bolder textured pattern, the looks come in fuller silhouette with a sense of volume.
The color palette is neutral and it comes in blacks, navy, and charcoal, with a little touch of pastel pink and cobalt blue of long coats. Whether you want to go preppy in soft modern style with a touch of femininity or a retro style with a touch of glam rock mood, this seasonal clothing and accessories are beautifully designed for the cold weather without losing its elegance and comfort.
BOSS ORANGE WOMEN COLLECTION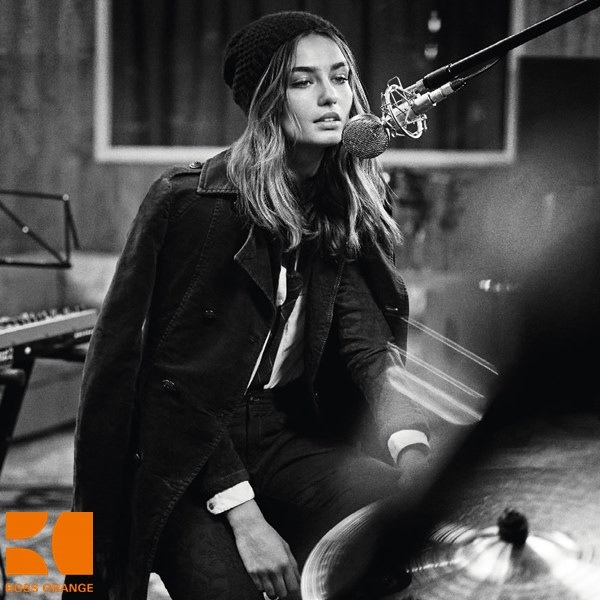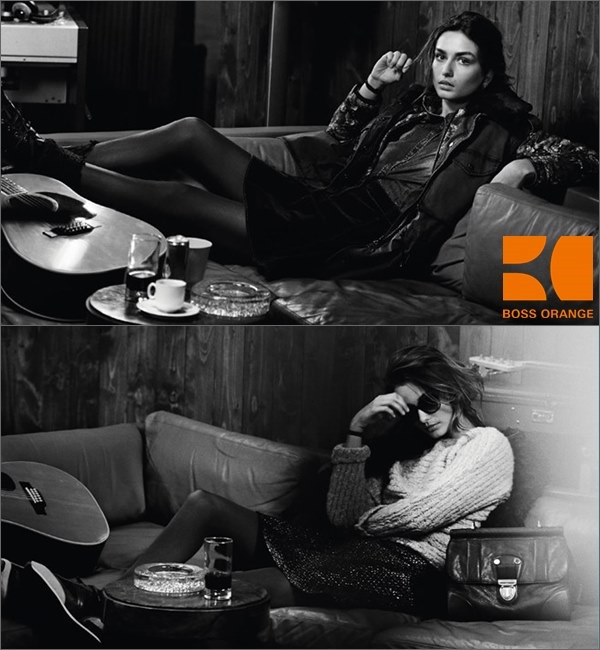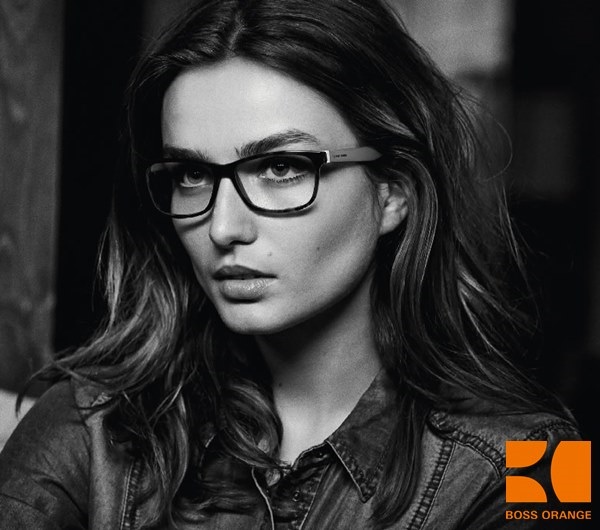 Staying true to the casual, quirky styling signature with bohemian influence, Boss Orange Women Fall Winter 2014 collection takes the inspiration from the seductive allure of Moscow's night life, proposing range of romantic styles for independently minded young women who love to take music from rock to folk. As it gives a strong vibe of musical flair, the new collection comes with a new offering of Boss Orange's outerwear, denim, knitwear and smart separates.
The overall looks are utterly chic, presented in colorful prints and smart designs evoking the spirit of free youthful women without losing its classiness and sophistication. Along with cool leather handbags and footwear selections such as classic ankle booties, sneakers, and military mid-calf boots, other selective winter essentials are proposed among its stylish accessories including beanies, sheer colored tights, eyewear and classic wayfarers, even there's a blue tie for a more preppy statement.
As for the clothing lines, simple yet super trendy and fun, the new ready-to-wear collection for the next cold seasons features stylish skater skirts in different fabrics, cute boyfriend pants in animal and artsy prints, oversize long coats with attractive detailing and prints, chunky knit sweaters, leather jackets, artsy printed mini dress, and chic oversized tees, along with denim selections such as chambray shirts, jackets, and jeans.