Spring has officially sprung. It's time to start decking yourself out in blossom-y cheerful floral prints filled with pretty pops of color. As every year around this time floral prints are a great incarnation of a feminine spring style, these beautiful prints keep emerging on the fashion scene, so lucky for those who love looking girly, floral prints are timelessly super trendy. Check out some ideas of plus size floral fashion trend, and be sure to fashion the season of spring in these fresh and lovely essentials.
As for curvy ladies, some of you may shy away from the floral print. Here, I'm definitely not going to give you any plus size fashion advice and styling tricks that will help you look slimmer, leaner, thinner, etc., because, yes, women in ALL body shapes can wear different prints regardless of size. So, show off whatever prints you want to wear. Don't shy away from the florals. Prints are one of the easiest ways to build a stellar outfit and they're essential in every wardrobe. If you've been avoiding them because you were told you couldn't wear them, this is exactly the season to embrace floral prints.
Whether you choose a floral print knee dress, maxi, leggings, pants, skirt, or a pretty floral top, or maybe only a splash of floral print on the accessories, there are plenty of opportunities to add some flower power to your spring look. Check out a few points on how to wear florals, and see various plus size fashion ideas with this print.
AVENUE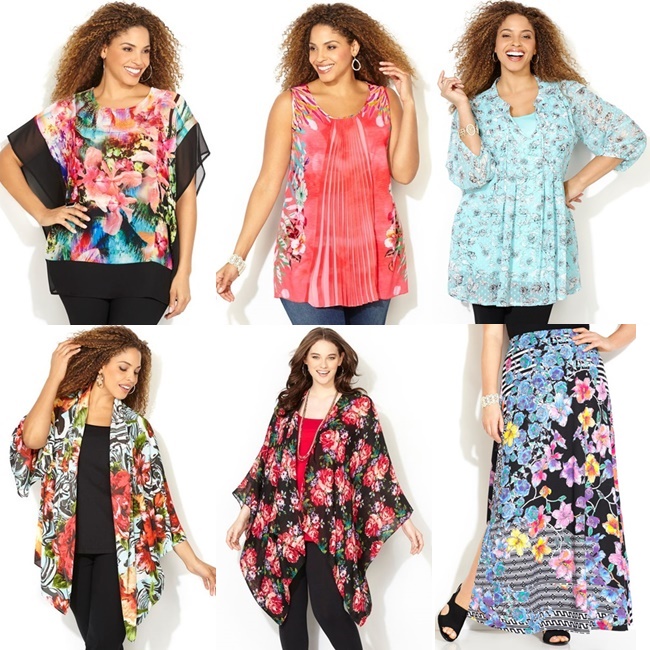 BOOHOO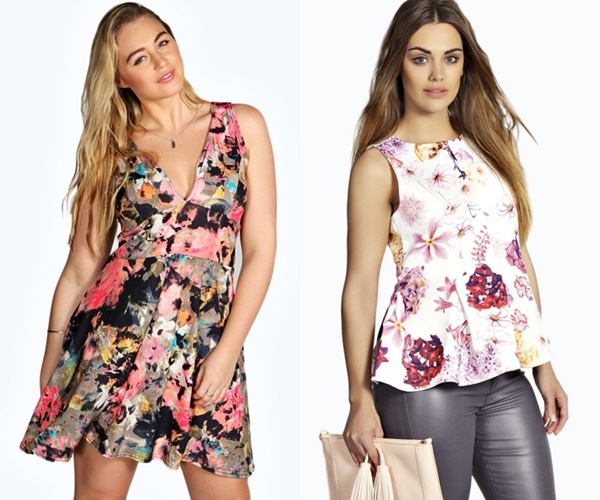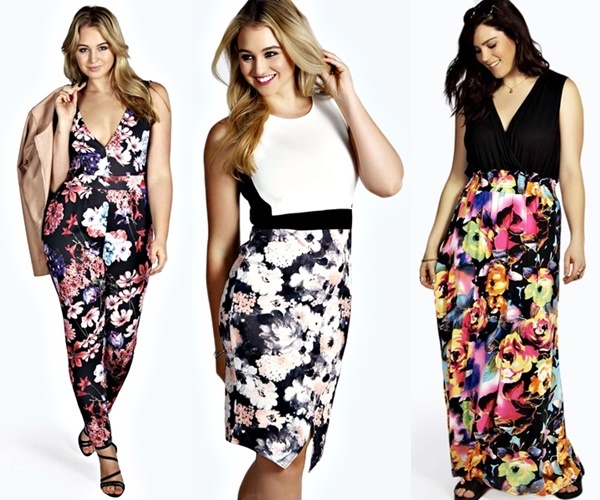 Pick a size and colors – While dainty and girly, small and sweet floral print in pastel and romantic shades remains classic to embrace femininity, this season you can also expect to pull off a more contemporary look like those bold and large, statement-making graphic florals in more vibrant hues, on your fashion staples. Or, you can also expect to see medium-sized floral prints on leggings and patterned tights. Just pick different print sizes and colors to suit you
Make a statement – Another way to pull off floral prints, besides going all out with prints on your outfit, floral print accessories are also a great way to try the floral print trend as seasons transition. Go neutral with your attire then add a splash of bright floral print on your shoes or handbag, watch, sunnies, scarf, etc.
CITY CHIC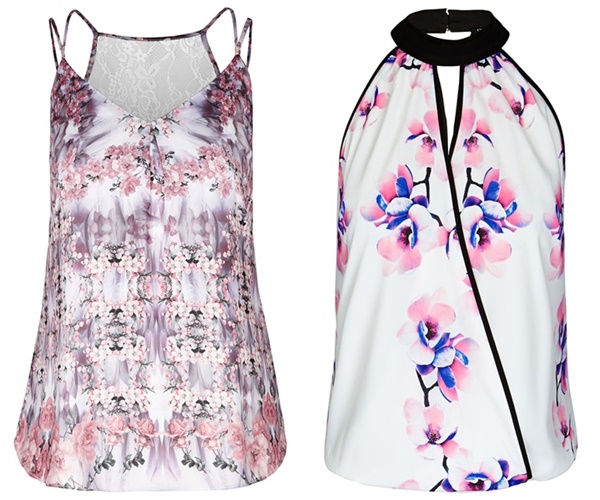 DRESSBARN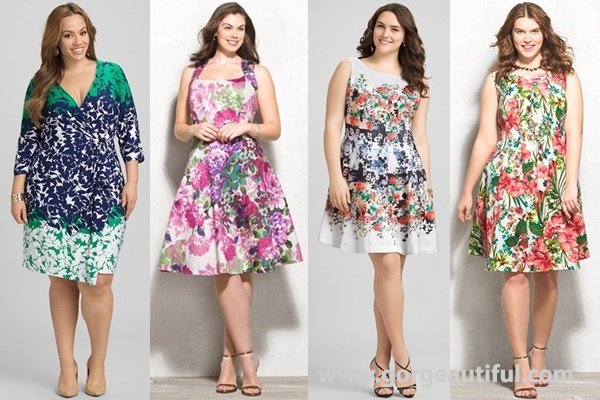 Combine print with solid – Keeping things simple is also one best approach. You can ley the rest of your outfit simple and balanced between florals and solids. For example, if you are sporting a bight floral top, pair it with solid bottoms (skirt, shorts, or pants) in a complementary color. In this case, the top should be the showcase piece of the outfit.
Pair florals with denim – One best way to dress down your floral look is pairing the print with denim staple (from chambray shirt to denim jacket or vest to denim bottoms). Denim gives prints an easy yet super chic vibe. For example, pairing a denim shirt with floral leggings, and leave the shirt untucked to get some coverage in the hip and rear area.
Forever 21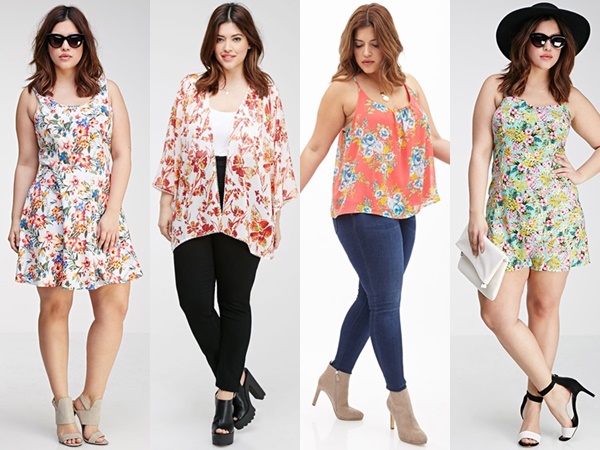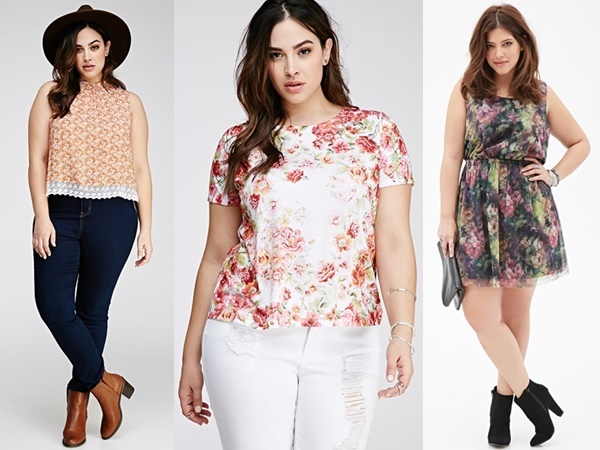 IGIGI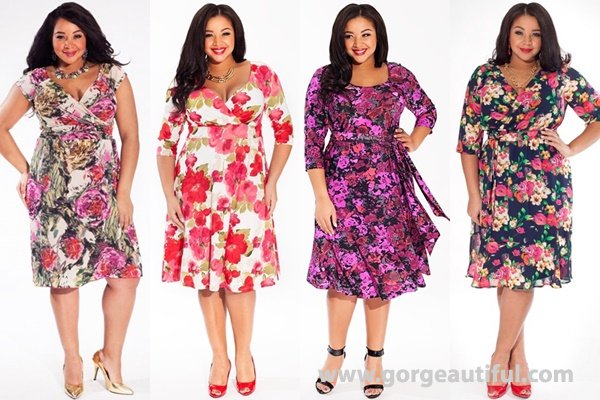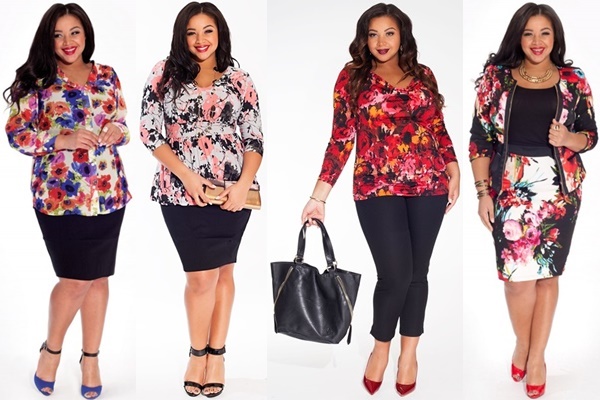 NAVABI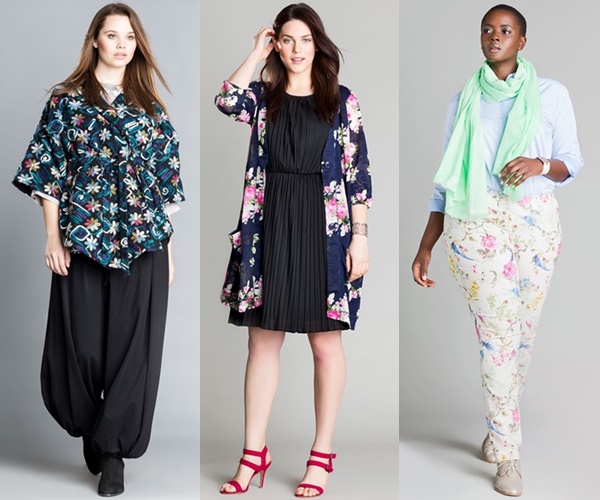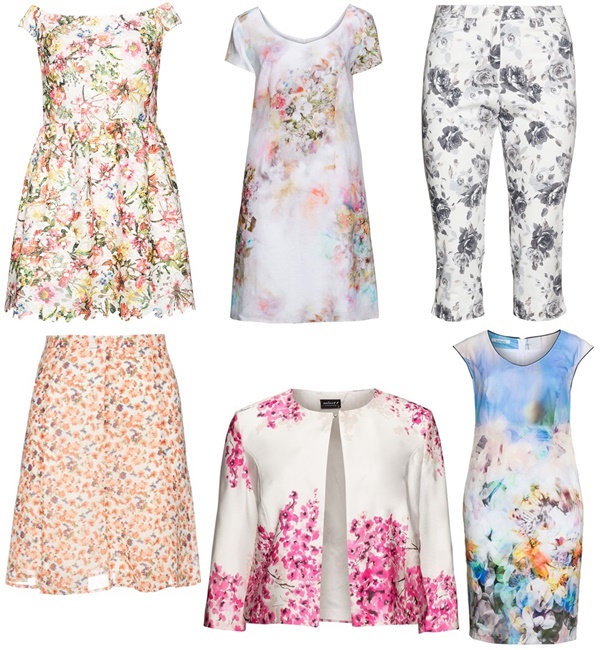 Try various styles – Be creative with your floral print staple. Don't stuck wearing floral print with one style. Explore different fashion style including girly, rocky, edgy, boho, preppy, etc.
Go girly – Being a definite staple in the girly-girl wardrobe, floral print is a must when you want to create a totally girly look, whether you pick up your favorite skirts, dresses, and blouses. Traditionally girly styles are made even more feminine with the addition of this fun print, pastel colors, and girly accessories.
Go edgy – However, not only that floral print looks absolutely beautiful to create a girly look, the same floral print can also look good to create other styles including an edgy feel if you pair the print with the right outfit. For example, give your floral look an edgier vibe by pairing it with tougher accessories. Think a floral print with a leather jacket and oxfords, or with dark leggings. Mix and match for a look that's all your own.
Nordstrom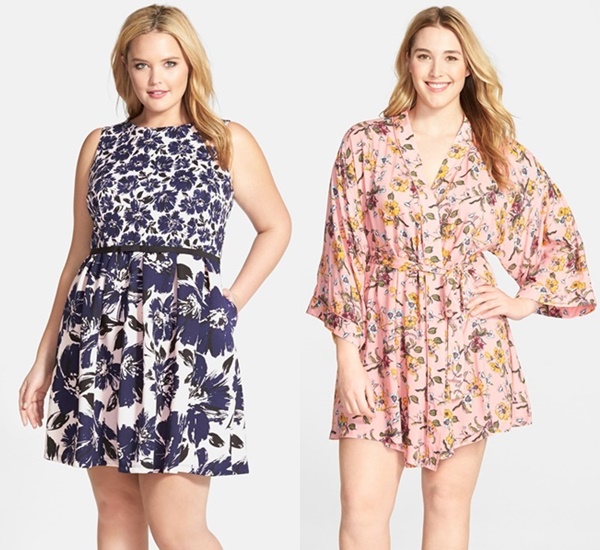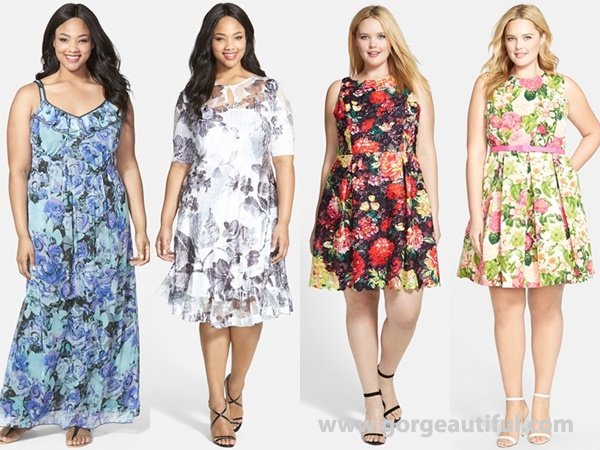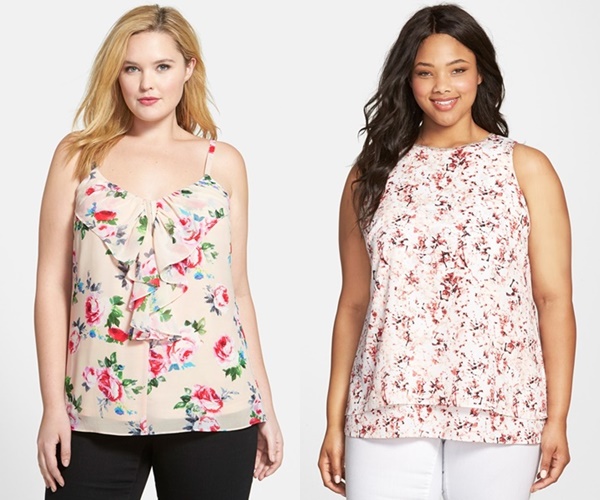 Go rocky – If you want to have the look of rocky chic with floral print, an easy way is to add a touch of rocky-style accessories and outfit, including leather jacket with studs, leather pants, studded boots, as well as some accessories – such as necklace, bracelet, ring, and earrings – resembling a rock star.
Go boho – You can also go very bohemian with floral prints by adding iconic items resembling bohemian outfit such as a great maxi skirt, denim shorts, a pair of slouchy, distressed booties, or gladiator sandals, a fringe boho bag, and lots of boho-chic accessories. Add colorful nail polish if you wish to get more boho vibe into the outfit.
Check out the gallery to see how you can mix-and- match a piece of sleeveless floral peplum top (£35.00) with the right outfit to create various different styles
RAINBOW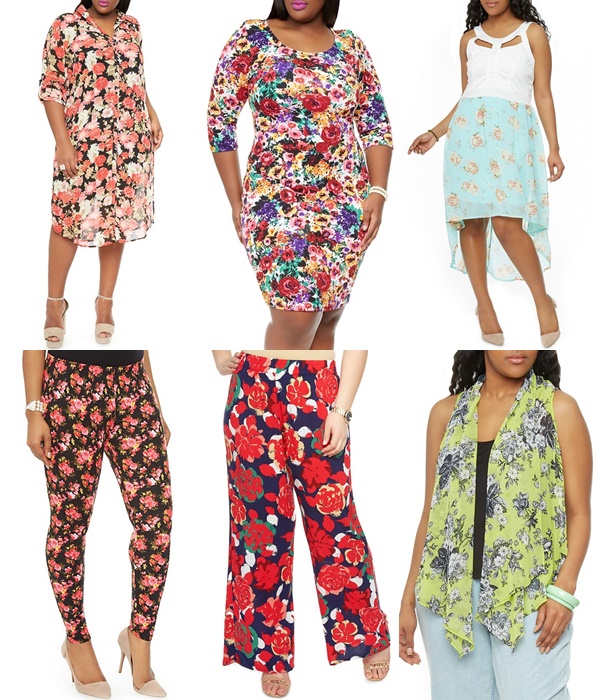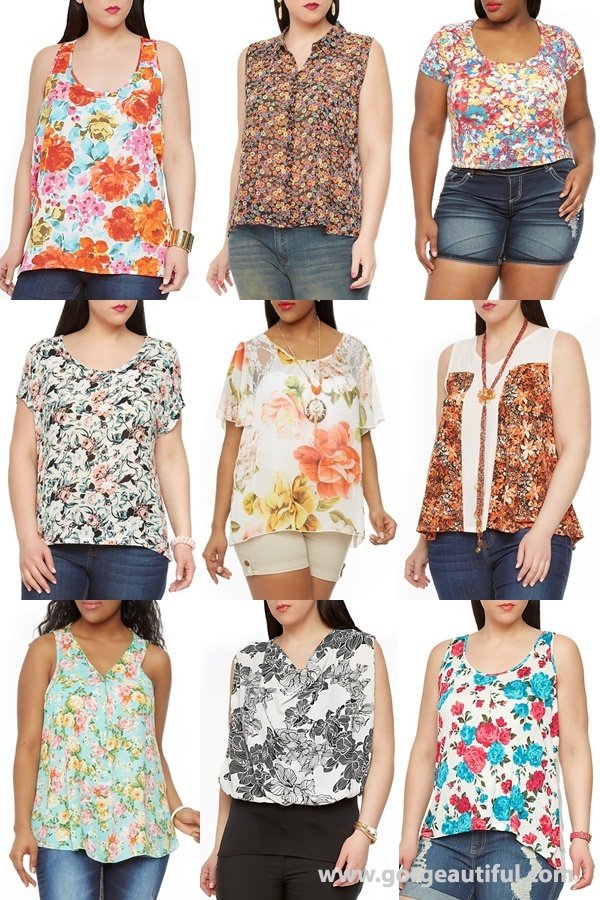 Simply be