The relationship between socks and shoes – especially strappy heels – has come a long way, from 'a fashion don't' to 'a fashion do right now'. Referring to a serious 2014 trend we're starting to love, one of biggest trends breaks all the rules. Socks and strappy heels are back in together and have been a fashionable trend for a while now. As numerous styles have been seen through fashion runways and street styles, wearing socks with shoes is no longer tacky, in fact, this style is considered utterly chic.
Whether you go for ankle socks or knee highs, sporting a pair of socks with heels, ankle boots and men's style shoes like brogues and loafers is a bold look but easy to carry off with a few simple steps. Take a challenge this season by layering a pair of unique socks under your heels and walk down the street. It would change the entire look of the shoes you are wearing and the whole outfit will look different. Take a look at fashion ideas from street style spotlight, and learn how to pull off this controversial socks-with-shoes trend.
Ankle Socks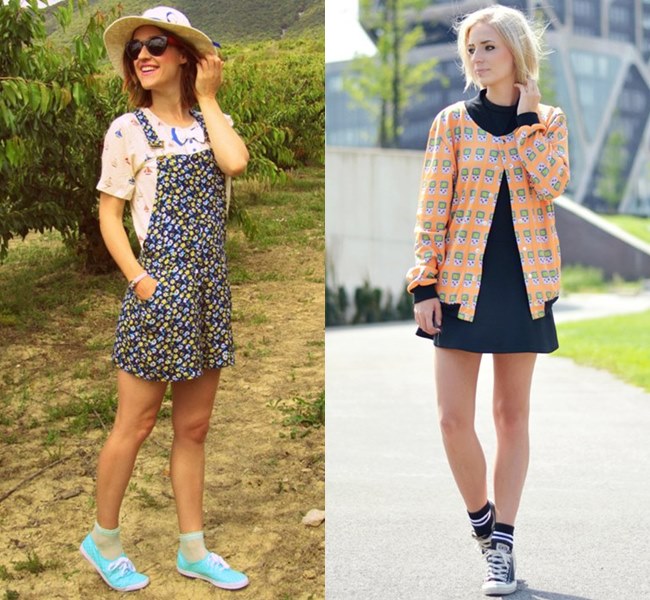 The safest way to wear ankle socks with shoes is incorporating your sneakers or other sporty shoes with socks, which on the other hand looks pretty basic, yet purposeful sock, especially if it's paired with regular white socks. Just keep it fun by choosing dressy socks with prints or with lacy trim, or even opt for sheer anklets – the kind made from the same material as tights – which are really subtle and easy to pull off. It's even better if you choose cute sneakers with attractive prints and colors.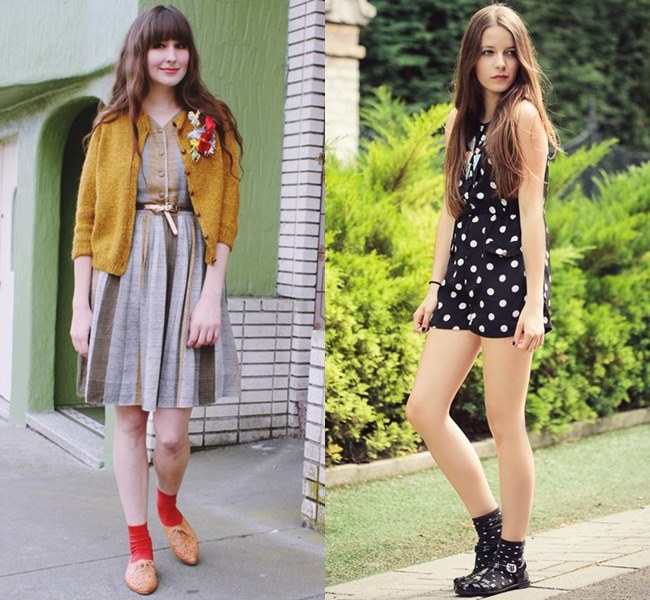 Be in style more than basic by creating cool combination to get that youthful and fun appearance. Opt for colorful and chic outfit then pair it with ankle socks and flat shoes – even with jelly shoes.
Pair basic anklets with loafers and corporate the look with a midi-length dress for a more vintage touch. Or go for socks with jelly shoes for a cute attitude. if you want to play it safe without looking too childish, stick to neutral colors for both your socks and shoes and make sure to create a balanced look.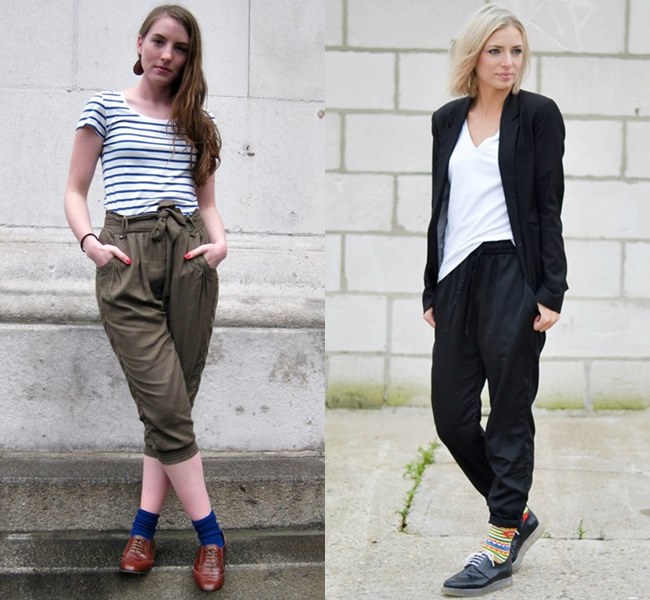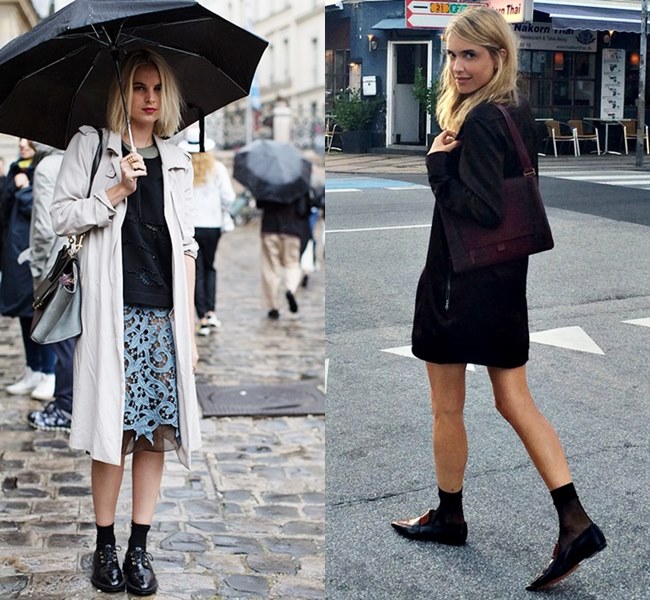 If you want to create more mature outfit with socks and flats, pairing basic cotton socks with loafer or oxfords is one perfect combination to achieve that classic masculine silhouette. Even oxfords look awesome worn with black socks. Or you could also opt for colorful socks for a more pop of color to add interest.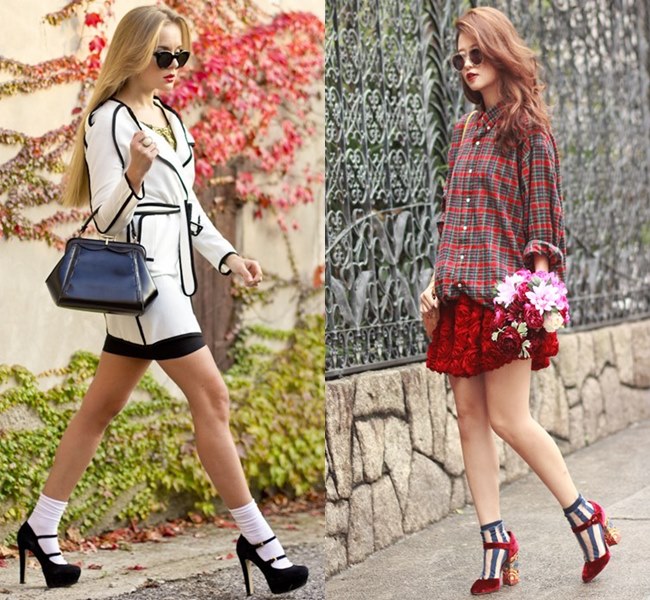 To make more of statement, go for this 2014 highest trend of socks with heels or dressy shoes. Wearing socks and dressy heeled shoes such as pumps, platforms or strappy sandals is already considered breaking the rules, so don't be afraid to be bold and have some fun with your choices. Mix and match embellished, metallic or colorful shoes with brightly patterned, lacy or frilly socks for a maximum and fearless approach to this pairing. Feel free to mix in colors and prints between shoes and socks if you'd like to stand out even more.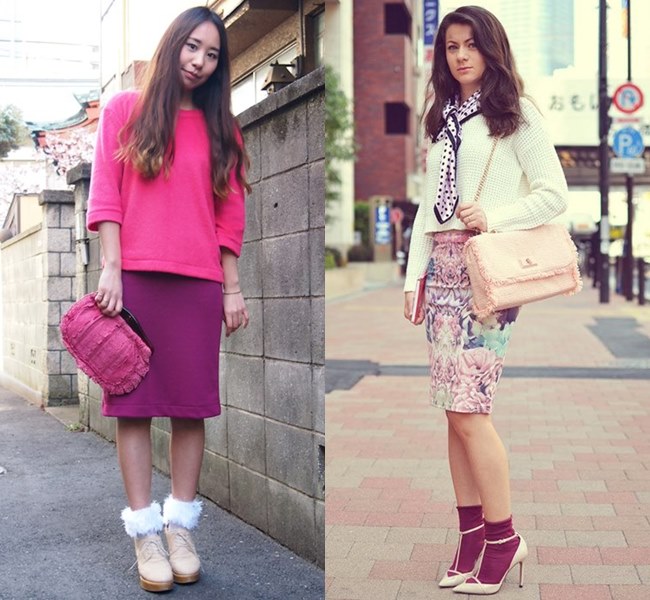 When you are in doubt, take a safest approach by matching your socks to your shoes. Go for neutral colors or opt for ankle boots to get a hint of sock. Choosing colors of your socks and shoes matched to the main color of your outfit can also be an idea for a more balanced look.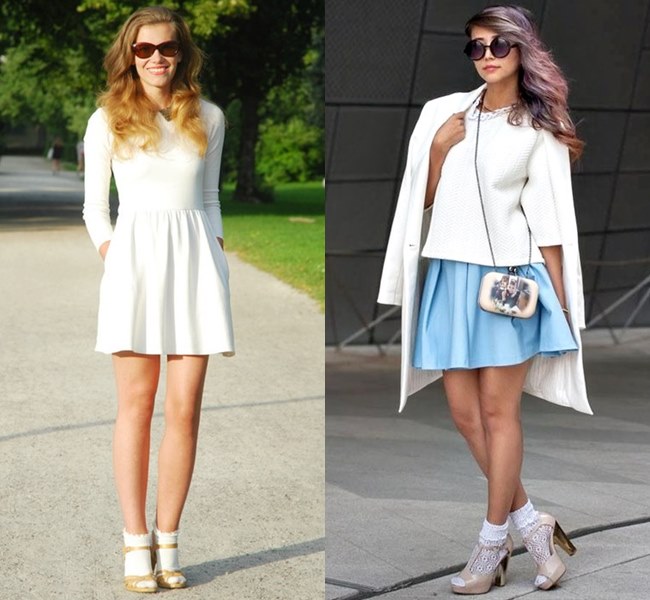 To wear socks and sandals with heels and straps, or even open-toed shoes, if you want a subtler look, go for neutral colored socks that hit right above the ankle. It adds a nice bit of contrasting texture without standing out too much. If you choose much bolder look, add something bright and printed that completely clashes with your ladylike footwear.
Knee High Socks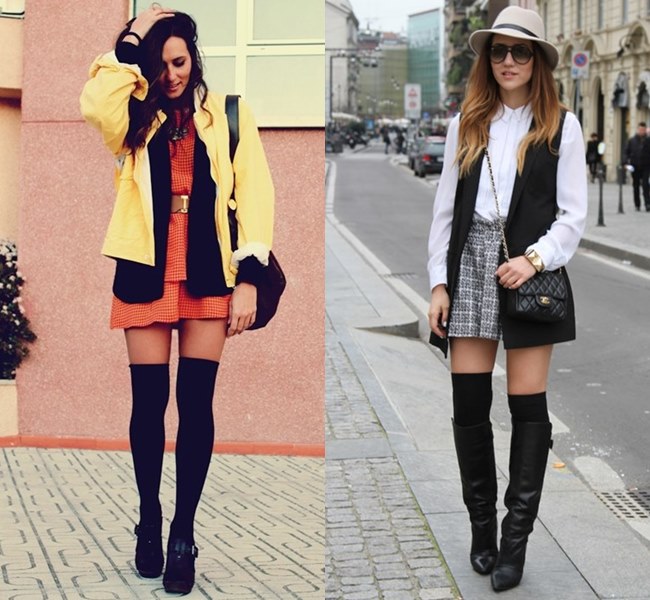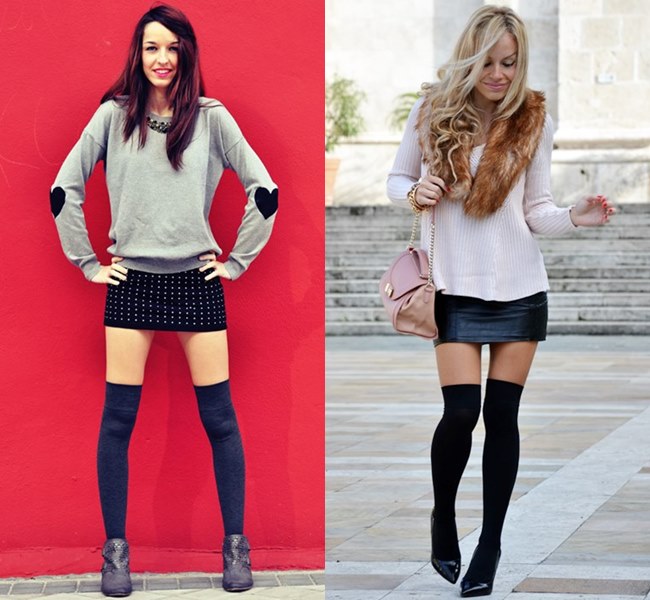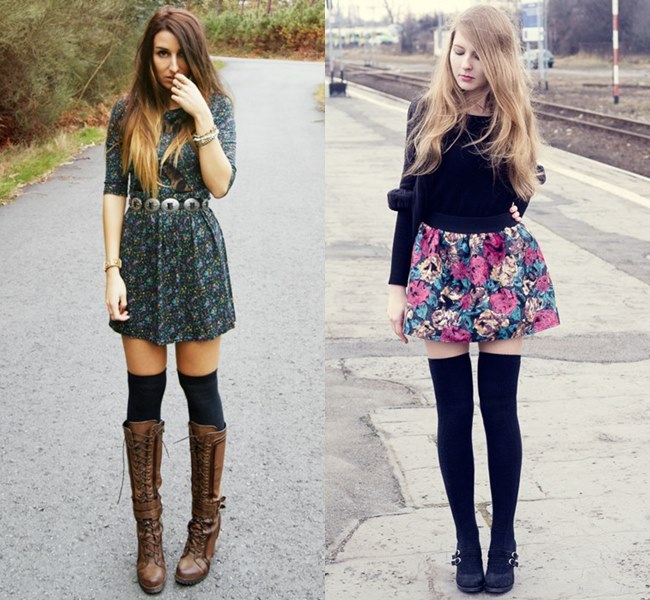 As for knee high socks, these pieces sure can make a bold statement. It gives your legs extra warmth, adds dimension, texture, or interest to your outfit than tights, and creates a more polished look than bare legs. Plus, it can be worn in so many different ways. However, although it applies the same rule as ankle socks with shoes, it can be a little hard to wear knee socks without looking sort of childish sometimes. Here are some of great looks that get everybody inspired to know different ways to wear over the knee socks. Learn how to wear them nicely:
Pay attention to colors and prints combination since knee high socks expose colors and prints more than anklets.
If you're new to this fashion item start with solid neutrals. You can never go wrong with black or another neutral such as grey, brown, cream, and off-white. The neutrals are so versatile that makes it easier to mix and match as they will blend in or balance out any outfit without appearing loud.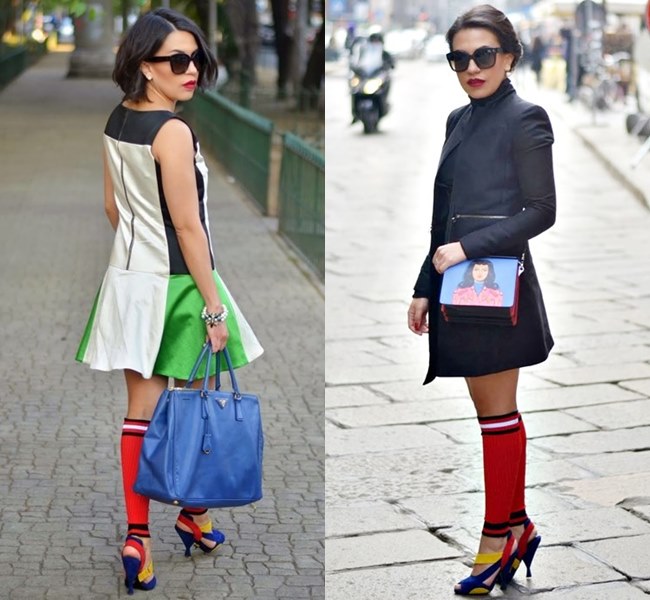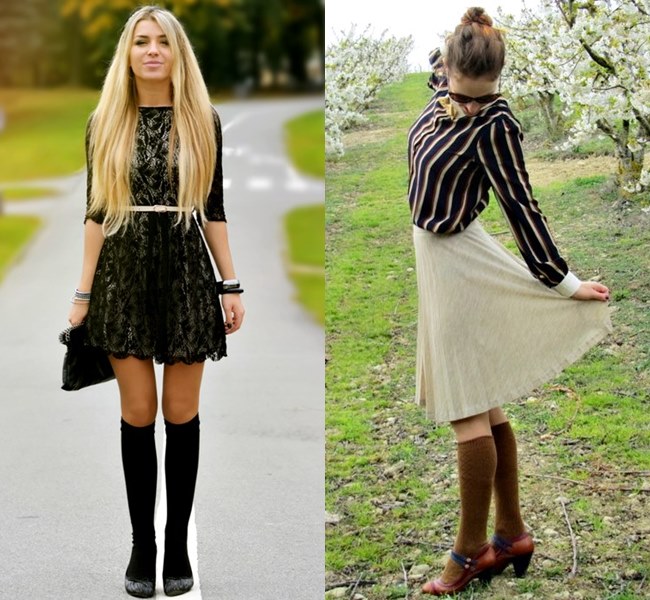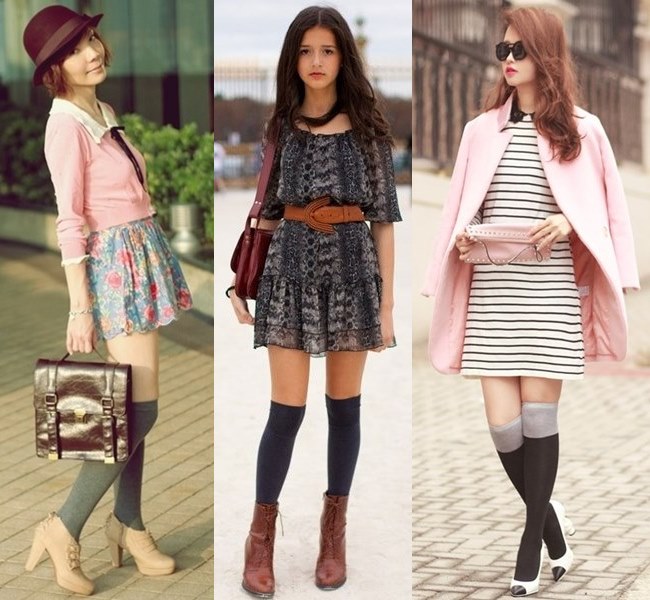 Depending on each personal style, if you want to look for subtler statement, opt for knee-high socks in basic colors. For a bolder and edgier look, be free to choose colors and prints of your socks. Keep in mind that your socks should create a more polished look, and not the other way around.
Go experiment with texture plays and try different sock textures – such as rib-knit, crochet, sheer, opaque – than plain cotton. You might also like scrunchable or cuffable socks to create a cute, laid-back look. Scrunching them down with knee high or over-the-knee boots is also one popular way to style this staple.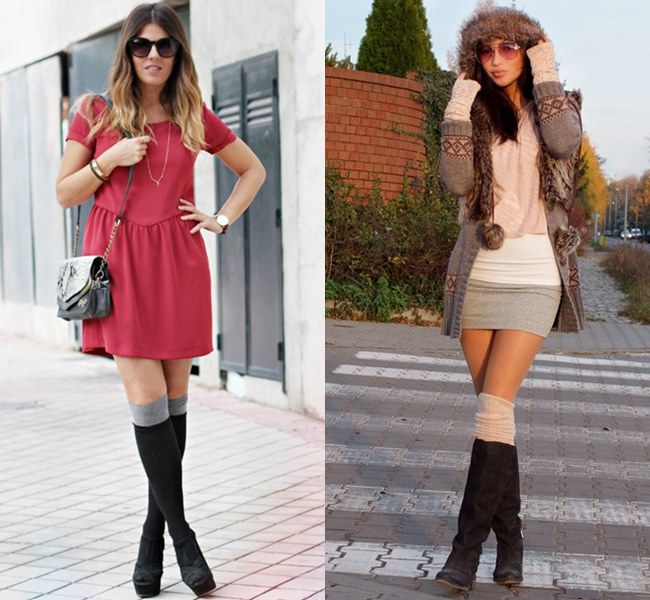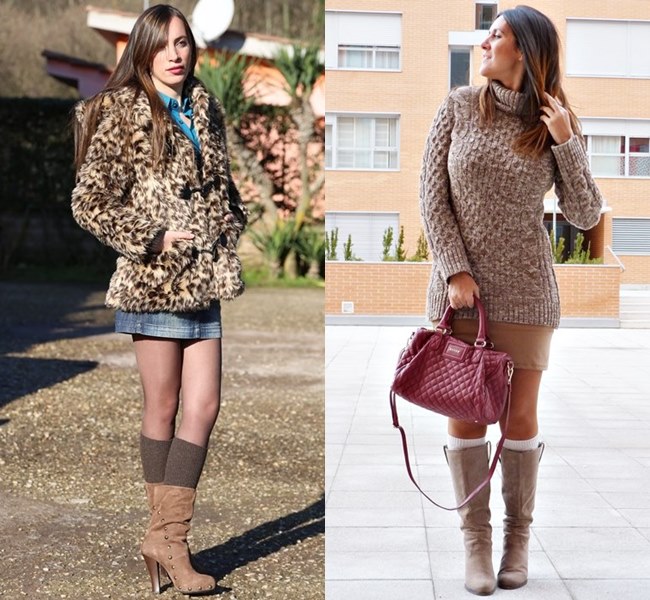 If you want to reach that classy chic look, wear them with short bottom such as skater skirt, mini skirt, mini dress, or shorts. You can also pair them with sheer tights – in similar color tone – underneath for a more covered look, which at the same time add a whole new layering dimension to your outfit.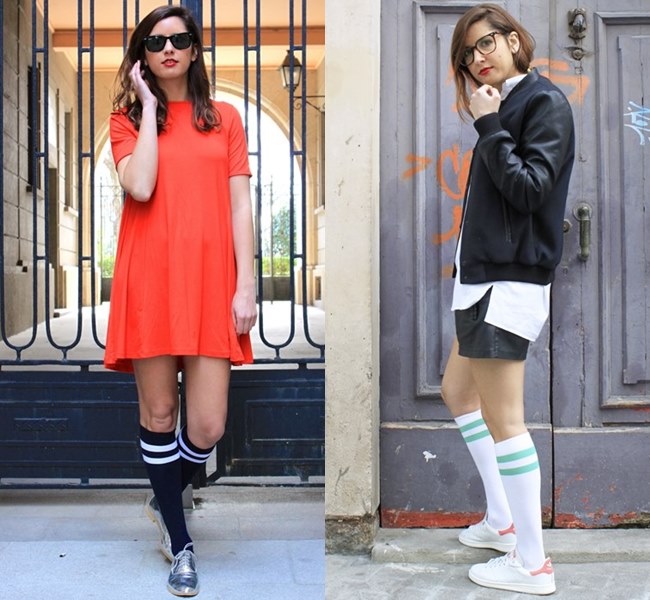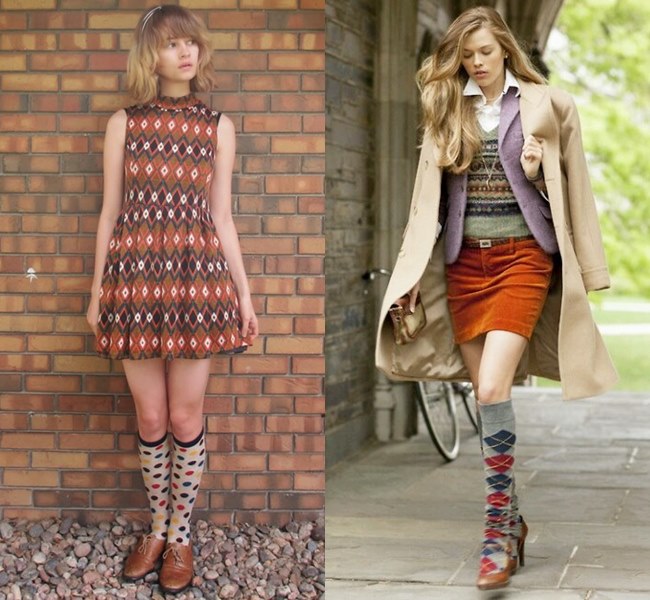 Basically if your socks are multi colored and features an eye catching pattern (such as preppy argyle socks), the rest of your outfit should be much subtler – which helps bring attention to the socks.
This also means to not combining the socks with anything that is too sexy (such as low neckline, super-tight and short skirt, flashy patent shoes, etc.). The socks already speak for themselves, so it's better to add a couple of trendy accessories instead in the mix like platform ankle boots and a fashion statement necklace.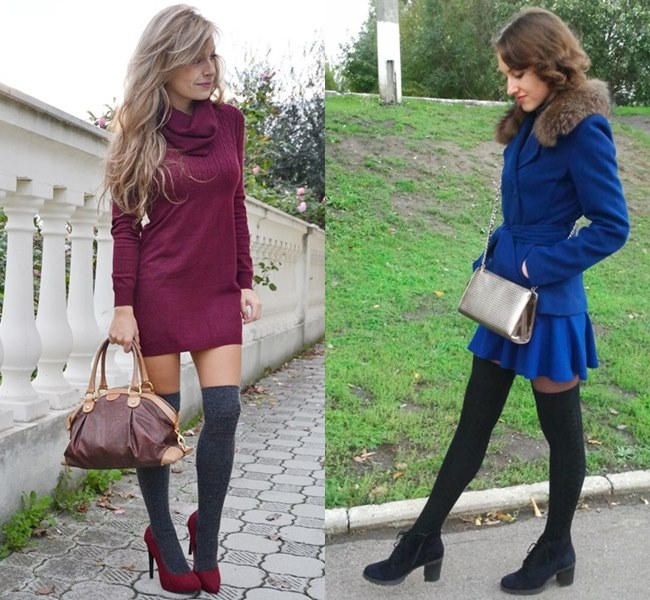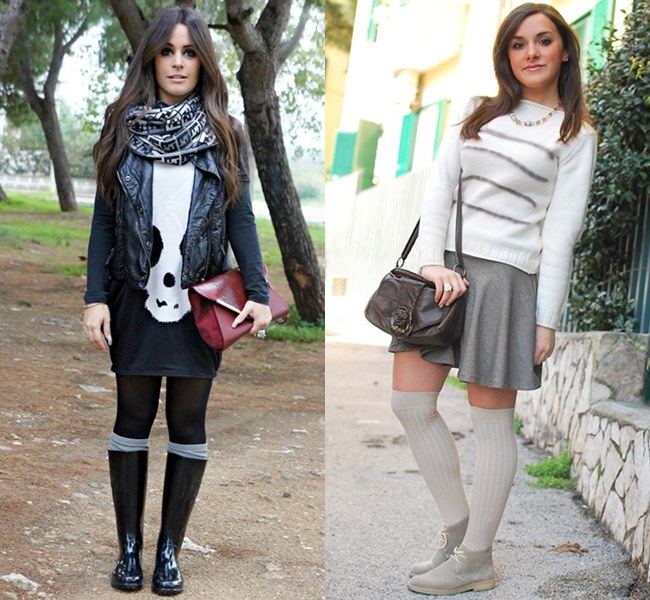 For petite ladies or those with short legs, pair your socks with short bottoms like mini skirts or shorts. Choose one – similar – color tone between socks, shoes, bottom, or other layers – such as tights – to create much leaner and longer silhouette to your legs. Women with shorter legs also find that skin-toned socks elongate the legs.
Leggings
Finally, we come to the look of leggings. Although leggings aren't considered as socks, it's still worth discussing on how to pull off this versatile piece. Understand on how to wear them properly. Know that leggings are meant to be worn as part of a layered outfit. And by mixing and matching colors and choosing the right shoes, leggings can be worn in any season and be stylish. Learn how to wear leggings via these articles, and find more style ideas with leggings below: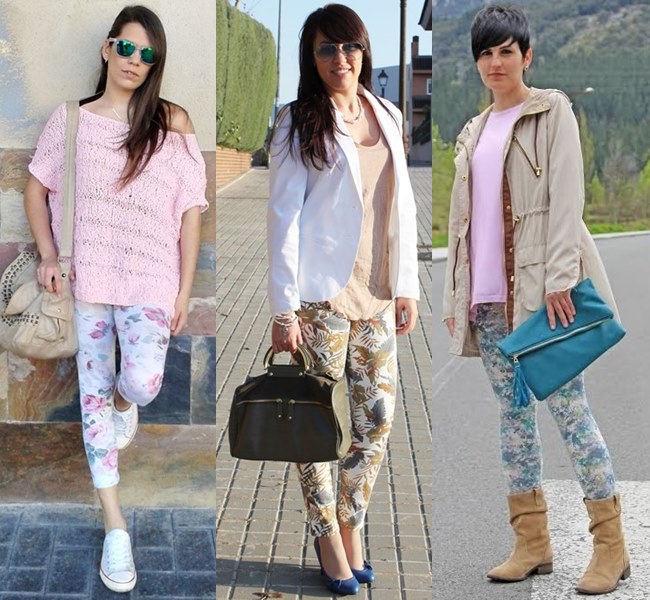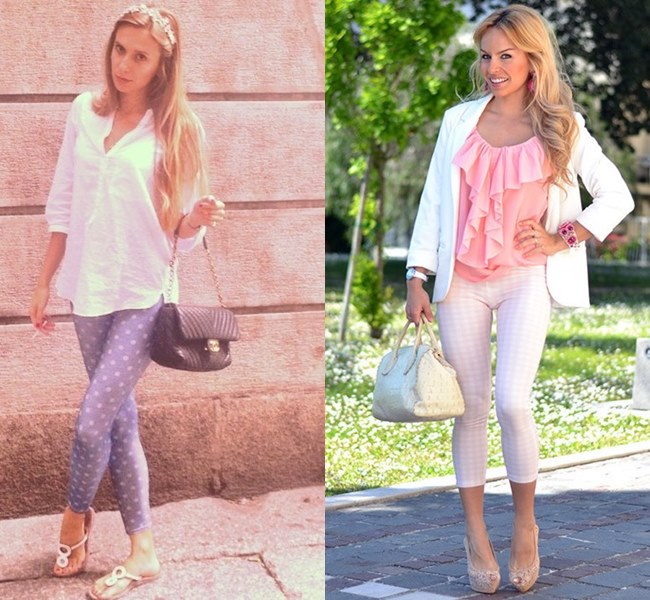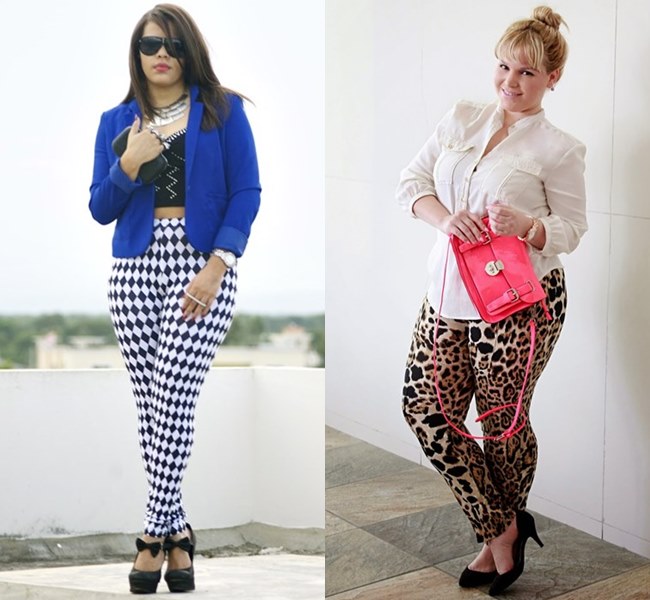 Picture source: chicisimo.com (Click each picture at chicisimo to get details of the outfit or to visit the blogger's site)