It's no surprise that pastels have long been associated with spring, but today's trend has changed that we can wear these soft colors all year long from spring to winter. Whether you like buying into trends or prefer to stick with the basics, we just love adding pastel to our wardrobe. Wearing the pretty pastels will unmistakably add the feminine side in you, plus it's also refreshingly stylish. From sporty to rocky to boho to girly, learn how to make the season's cotton candy colors work for your style.
There are various ways to wear pastels without evoking the Easter bunny. These soft sorbet hues are indeed a classic spring staple, but are timeless enough that you can wear them year after year, yet when styled just right – with different colors and prints, and with different styles – they're also super trendy and cool to wear for different occasions. We've put together some outfit inspirations that will help you rock your pastel threads.
Ways to Wear Pastel Colors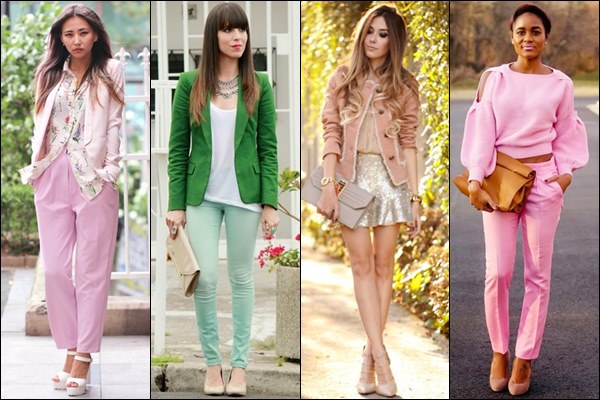 Wear pastel monochromatically. Whether you choose one color and stick with it throughout your outfit, or pick one color and paired with other colors that share the same color family – which doesn't have to be pastel as well – For this, you can pair mint green with darker green or dusty rose with metallic bronze.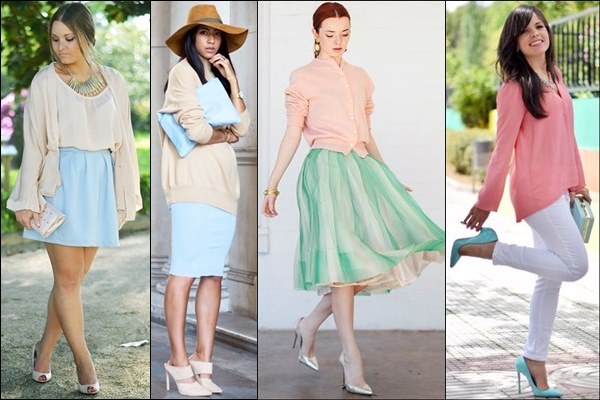 Wear mixed pastel. Another way is to pair a few different pastel colors together for a soft yet bold look. Think color-block that you can mix and match three different colors for your top, bottom, and accessories. Basically you just need to opt for shade variance to bring forth the different hues.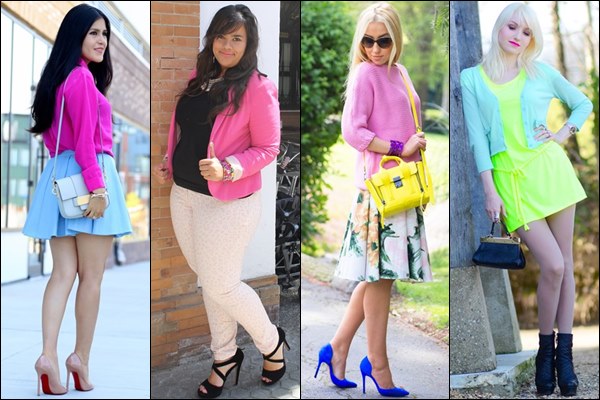 Wear with bright colors. For a bolder look, add a little edge to the softness of the pastel with bright, fun colors, even you can try neon color paired with pastel for striking contrast between soft and vibrant look. You may also try two or three different bright hues paired with pastel colors. Make sure you do everything in balance. Avoid heavy jewelries or accessories if your outfit is already bold, or add black to tone down the brightness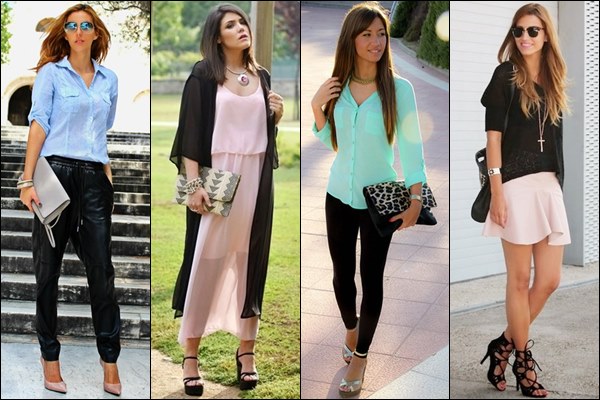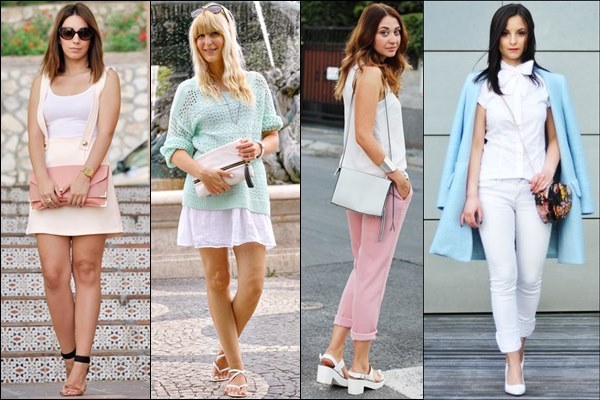 Wear with neutral colors. Create a little pop of pastel by keeping the rest of your color palette simple and neutral. If your pair pastel hues with white, you'll get most colors blended achieving a softer look. To make more of a bolder statement, try pairing your pastel staple with black so that the pastel can pop.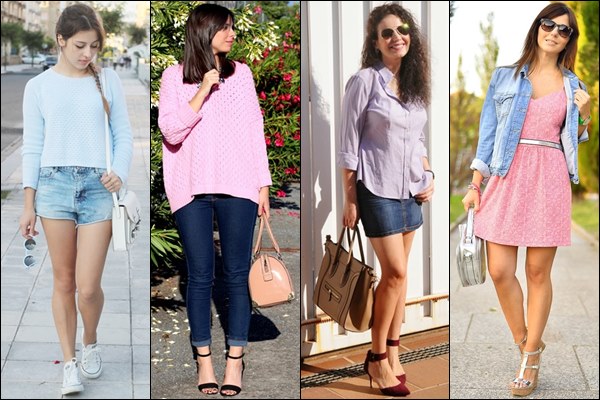 Wear with denim staple. Matching a blue denim with pastel shades is also a great way to achieve casual look with these macaroon hues. Different colors of blue in denim can also give a different look to the outfit – the darker blue you choose, the more pop your pastel will be – play up these versatile denim pieces for a super easy statement with pastels.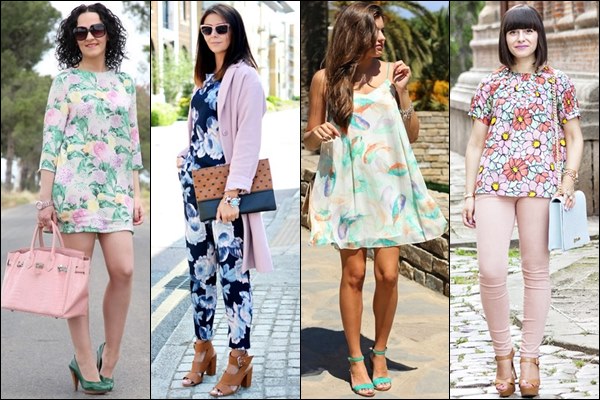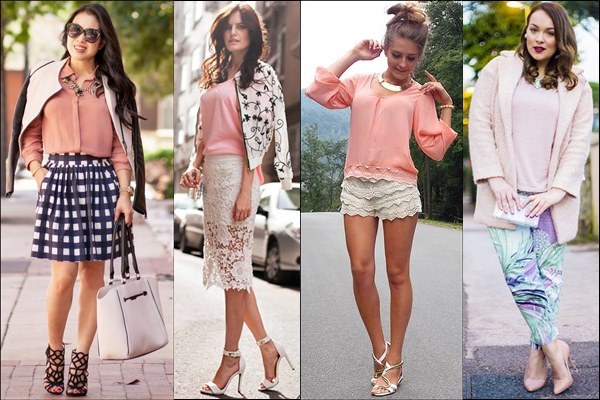 Wear with prints and textures. To get trendier look so that you won't end up looking like a bowl of Easter candy, you can incorporate a pastel item with prints, or try printed pastel. Different textures of your clothing can also add dimension to the outfit. Lace, embroideries, or leather in soft colors can sure sweeten up your outfit more fashionably. Not to mention, it's also all about accessories, as far as accessories go, metallics mesh great with cutesy colors, as do edgier add-ons like studs and sparkles.
Pastel Fashion for Different Occasions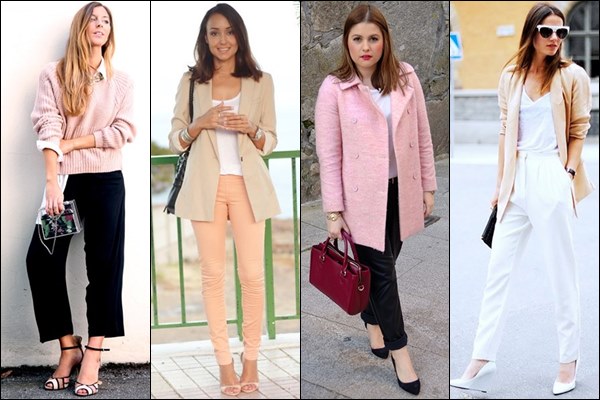 Office Wear: The good thing about pastel, this will take the heavy edge off blazers and jackets, plus it's also offer soft colors that don't attract much attention, perfect for your office wardrobe – including skirts, suits, jackets and accessories – that requires simplicity and elegance. Pretty pastels and sorbet hues add a sweet touch to any staff meeting.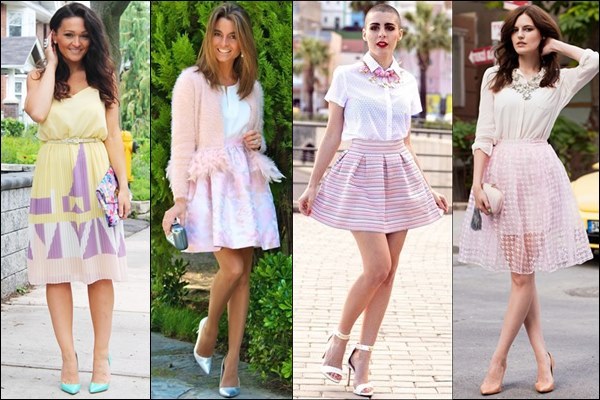 Cocktail Attire: Although pastels are usually associated with spring, if the softness of hues is combined with the softness of materials, the look will equate pure luxury that can be worn for season to season, without looking too spring-y. For special occasion like cocktail party look for feminine dresses to match the softness of pastels. Keep the makeup simple with nude lipstick to give your pout a plumper finish, or keep it coral to brighten your face. If you're a little-black-dress kind of girl, you can still try out this trend by brightening up your personal style with pastel accessories.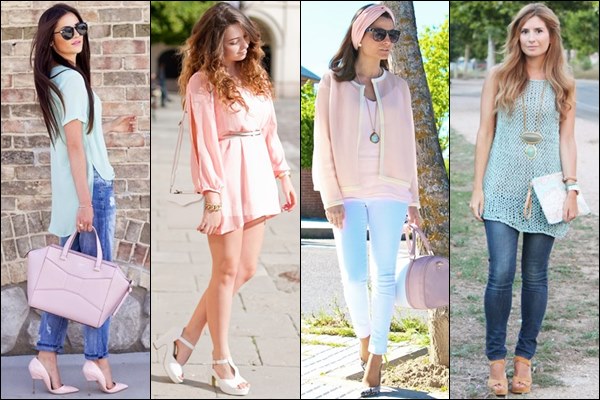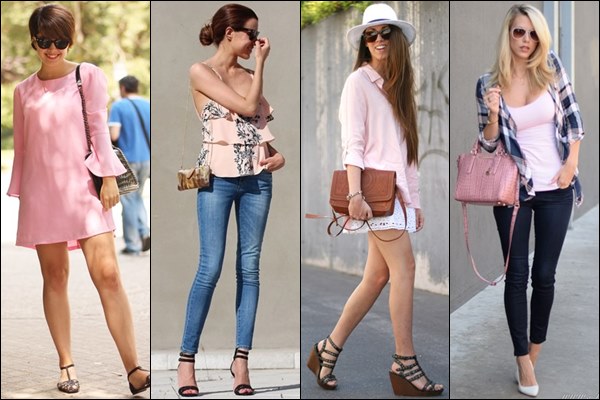 Daytime Outfit: Whether you are going to wear pastel for casual day wearing or for a more formal dressing, some women like the look of pastels but don't want to seem overly sweet and girlie when wearing them, they still want to look like a grown-up. Surprisingly enough, pastel hues are similar to neon as both will bring all eyes on you. Learn some tips above about what to pair with pastel, and see how you lighten your mood and your wardrobe with these delicate hues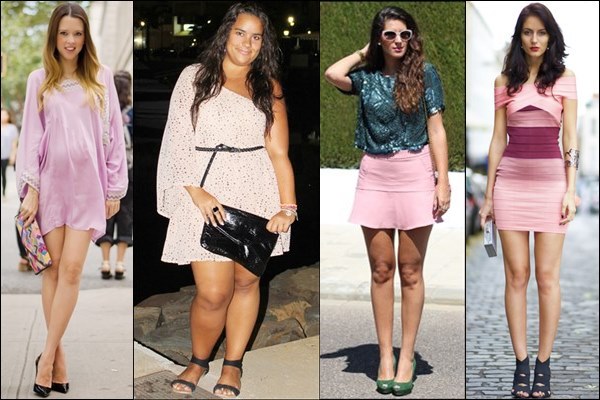 Night Out Look: For the night out, soft pastels with hints of the sequins, sparks, darker shades, or sexy bodycon will give the looks some edge. Delicate fabrics like lace, chiffon, or silk can also an option for creating a girly yet sophisticated look, a perfect combination for your pastel look.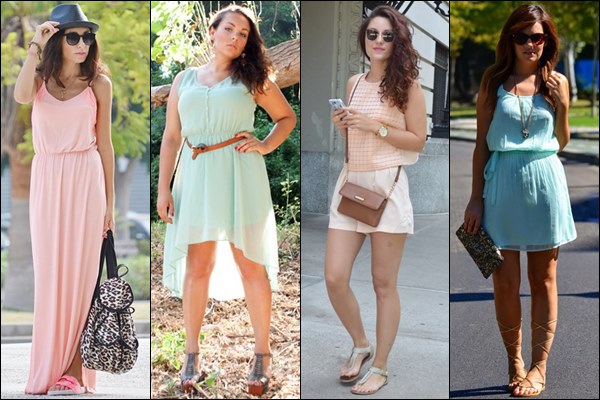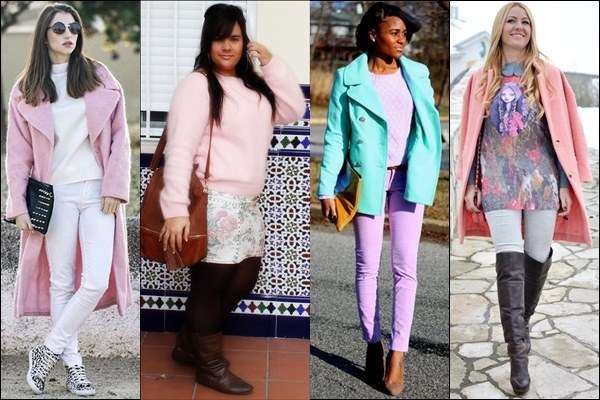 From Spring to Winter: Obviously, it's extremely easy to wear pastel during spring and summer. But, how about fall and winter? How to dress your pastels during these 'gloomy' seasons? Actually, in cool, winter silhouettes perfect for layering and sharp new shades, pastels are a fresh alternative for frosty temperatures. Whether you choose a blush pink or an icy mint, these candy-colored pieces are absolutely irresistible.
Not to mention a pastel coat has become one most popular trend this season. Opt for a cute pastel coat for that insanely beautiful pastel ensemble in winter. If you think these soft colors are still too spring-y for the season, you can always match your pastel staple with darker shades evoking winter such as burgundy, olive, coral, or navy
Pastel Fashion with Different Styles
Although pastel lends strong vibes of femininity and sweetness, this color can actually be transformed into outfits that feel more than just too girlie. From rocky to edgy to sporty to boho, many fashionistas are making pastel colors look trendier. Incorporate your pastel with accessories or items that evoke certain styles – leather jacket and pants for rocky look, maxi skirt or leather-y fringe for bohemian style, sneaker or skater tennis skirt or bomber jacket for that sporty chic ensemble, etc.
Pairing the softness of pastel with totally mannish staple can also create a sort of eccentric edgy style, while to enhance your pastel even more romantic, opt for romantic fabric like lace or chiffon, or pick floral prints to match with. Pink and dusty pink are also colors to give a touch of roman. Check out some style inspirations to wear pastel in different styles.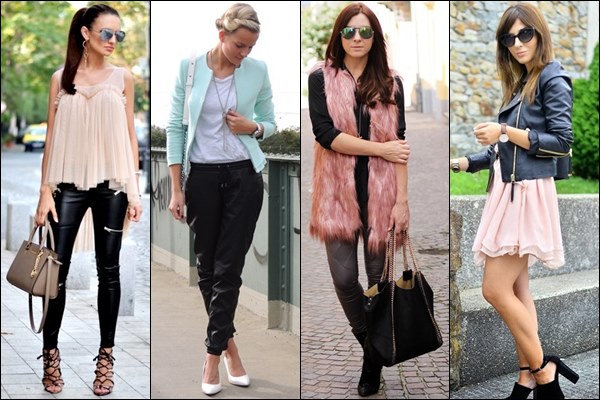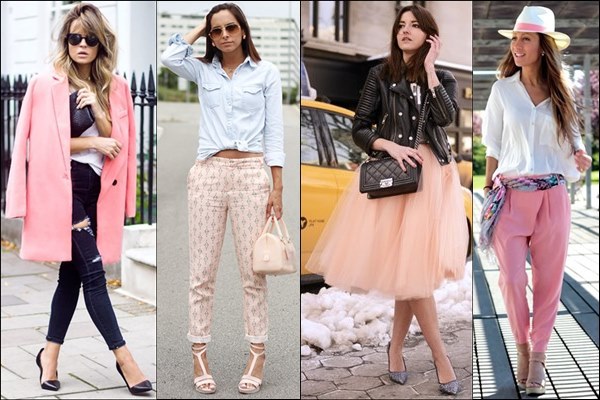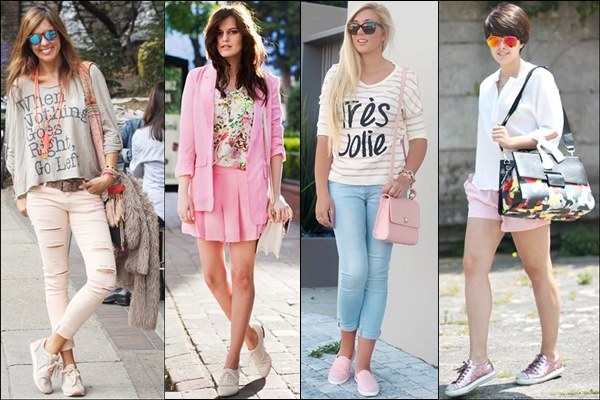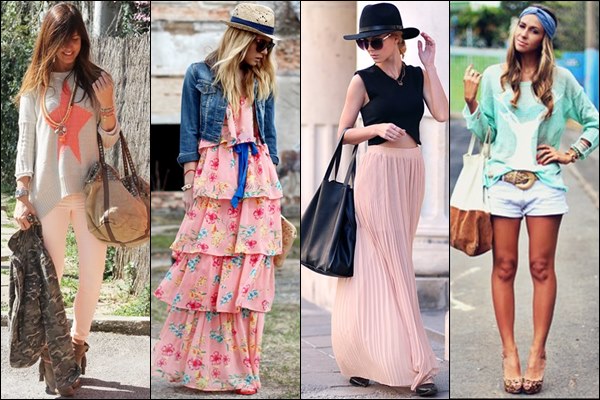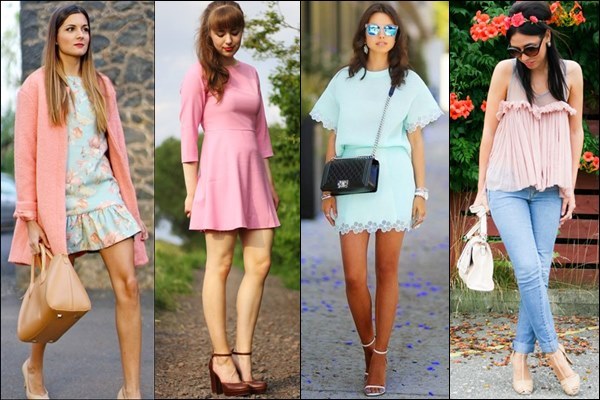 Street Style Fashion with Pastel
Finally, Take a look at a few street fashion styles showcasing pastel ensembles perfect for all different styles and occasions, looking super fabulous for all different body shapes.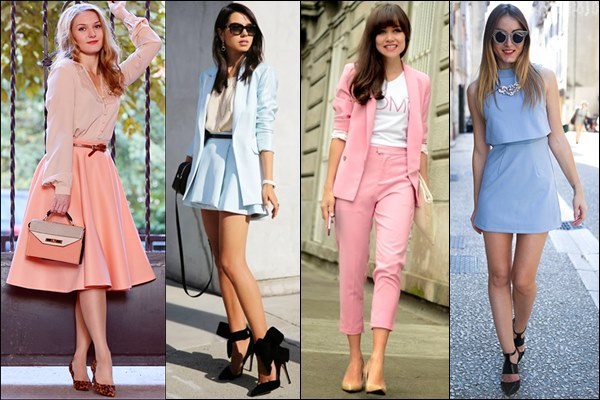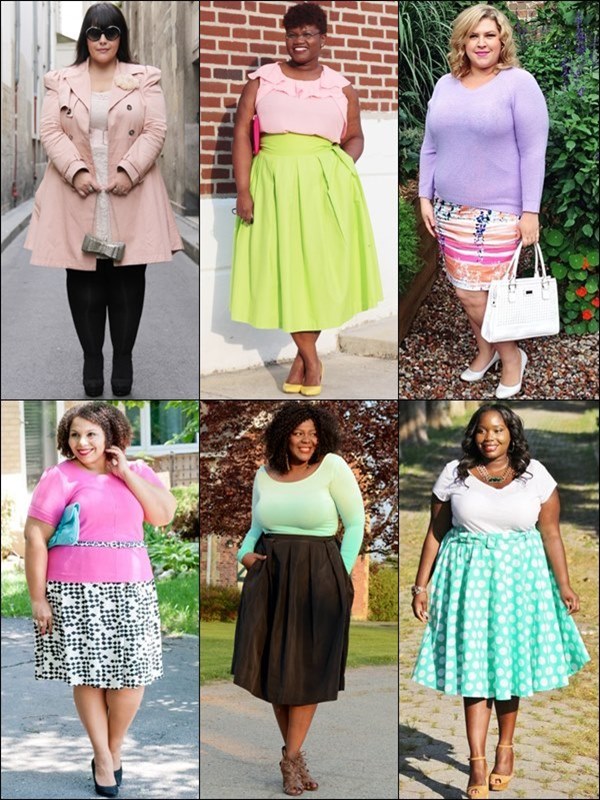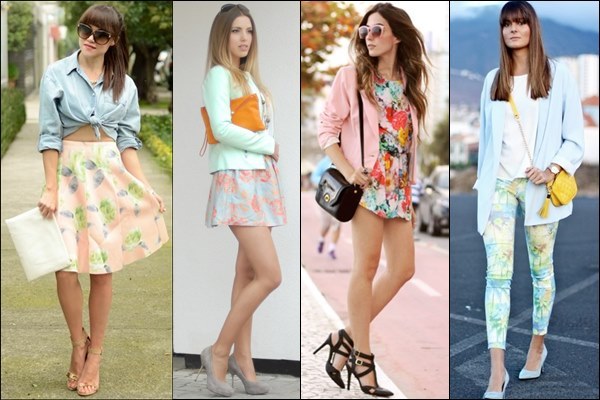 Picture source: chicisimo.com (Click each picture at chicisimo to get details of the outfit or to visit the blogger's site).