Over time, after a few seasons of short or mini-skirts parading around in previous years, we realized that the length of skirts are changing especially during this 2013 when bohemian vibe invaded almost every 2013 fashion weeks. Inspired by various hippie touches from the 60s to 70s, either with prints or solid colors, billowy or straight cut, various clothes are gaining more length and long skirts are back again to be one of must-wears every woman should have.
Being an incredibly practical and comfortable fashion staple, long skirts, or mostly called maxi-skirts, are super chic and flattering, perfect for almost any occasion depending on its designs, details and styles, both for day-to-day wearing if paired with basic and neutral pieces, and for night outfit if matched with more sophisticated and elegant accessories and blouses. In other word, these pieces are a kind of embodiment of beauty, femininity, style and practicality.
However, like many other fashion pieces, wearing maxi-skirts can also be tough depending on how it's done. Knowing that long skirt is great for women with taller figure cannot be denied. But the fact is actually all woman with any body shape can fashion the pieces, as they know how to make appropriate combinations with it. More importantly, skirts of this style mark the tummy area as well many women suffer from additional hump when wearing these skirts.
So unless you are super skinny, you may avoid these following tips of wearing long skirts.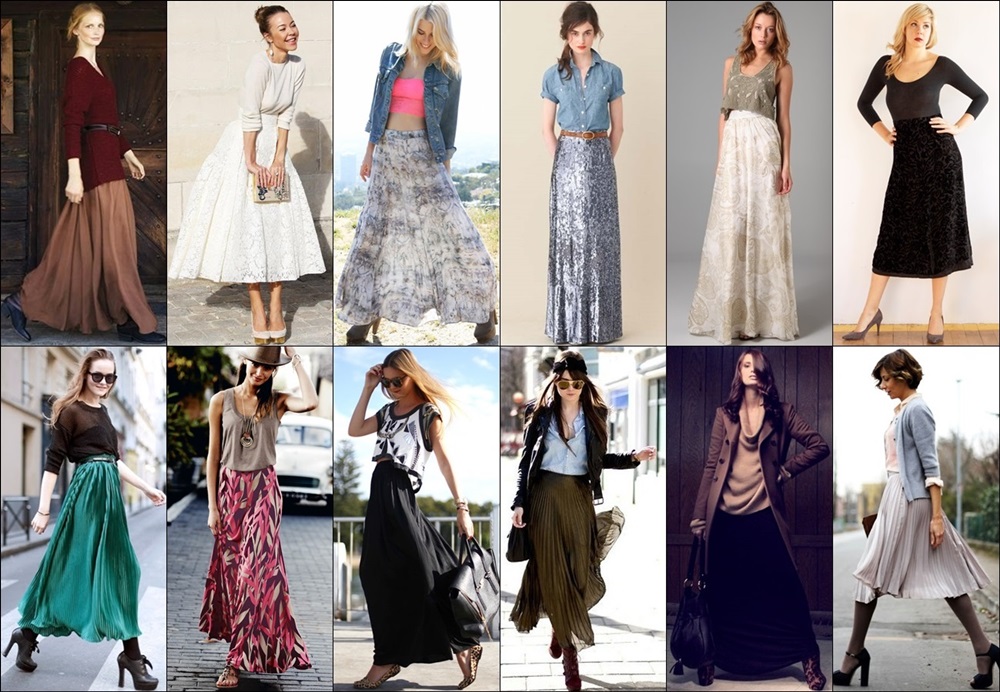 Perfect style with Maxi
1. Disguise your rounded tummy by putting the skirts just below breast or wearing them at the thinnest part of your waist.
2. Styles that fall smoothly from the waist – no gathering – work better. Bunches of fabric around the tummy can be tough, especially if you have problem around the area.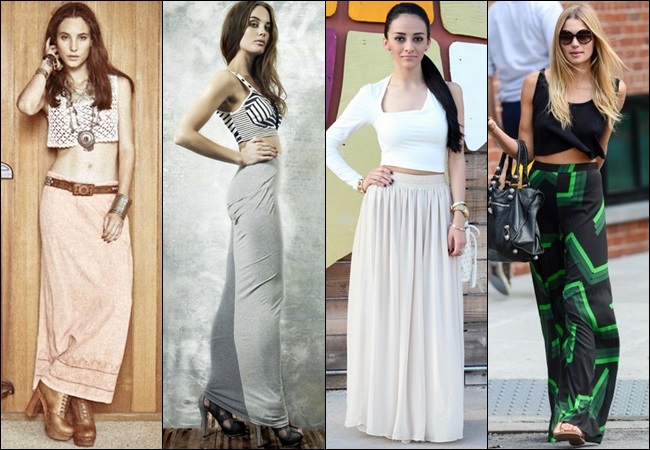 3. You can also wear a longer shirt over the skirt – that falls around the hips and do not tuck it in – or wear a basic crop tee with details like sequins or beads for a more fashionable look.
4. Figuring out the right skirt's length for you is a bit of challenge since we're all different heights. Just remember that the length of the skirt should be according to your height. Try measuring one of your current skirt lengths and looking for one 3-6 inches. Experimentation and hemming may be needed.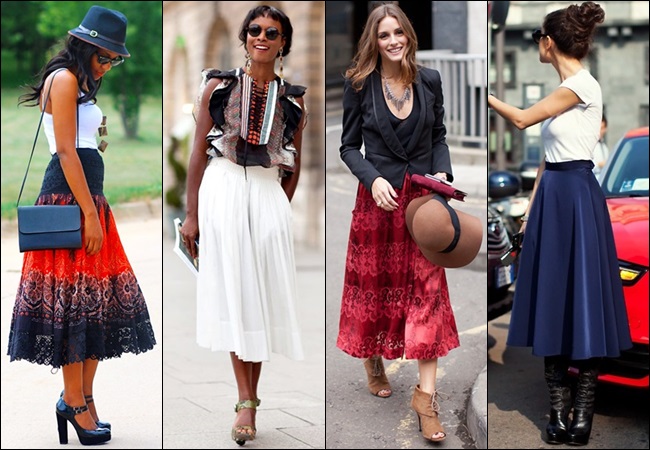 5. For a very tall woman, you can use the skirt's length to hide the feet and flatten your figure, while for a shorter woman, the length of skirt should be a few inches above the ankle to enhance much higher appearance.
Maxi Skirts for Every Body Type
6. For tall and slim women, any type of maxi skirt will absolutely look good on them. Therefore, this type of women can bet on any composition, from patterns and prints, to various bold and neutral tones, to various designs, such as printed skirt with light blouse, slim-cut skirt with detailed blouse, and more.
7. For woman with short or petit figure, you can use this outfit to trick and heighten the silhouette due to the length of the skirt. You may pair above the knee maxi skirt with tight blouse with the same tone, preferably dark. But avoid large prints, full skirted models, and flatted footwear, which all will make the figure look even wider and flatter.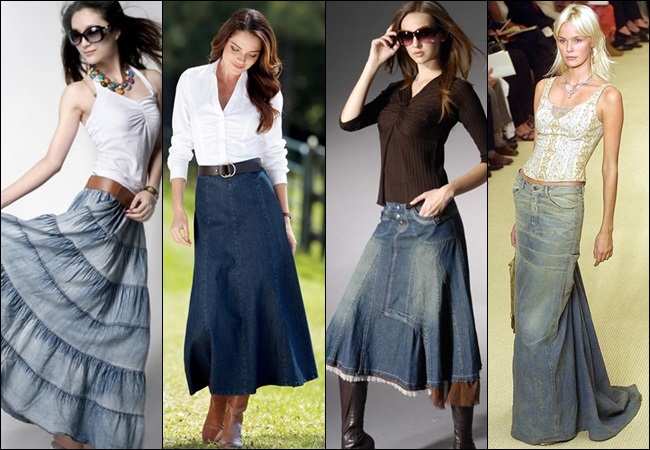 For less casual wear – the office, dinner, a meeting – although it's easier to wear ankle and skirts that are 3-4 inches below the knee, or the midi skirts, look more polished instead of to the ankle. But for casual wear, ankle skirts are actually much more comfortable and prettier than jeans or slacks. A cool denim skirt would work at any length
Pencil skirts, are a challenge. They're fashionable but unless you're very thin they're tough to wear.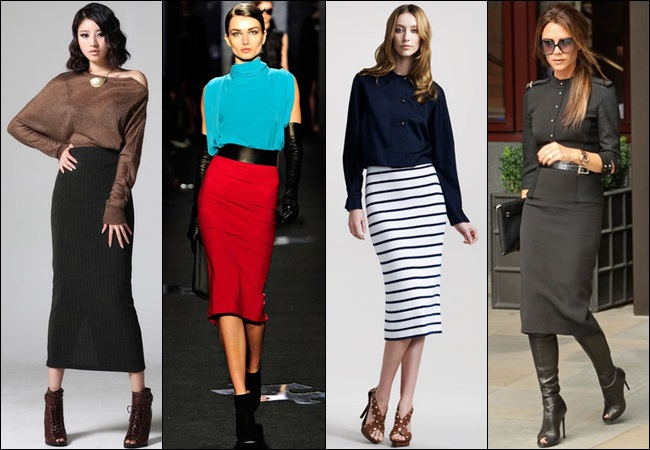 What Shoes to Wear with Maxi
10. Footwear that used with a maxi skirt relies heavily on each occasion. For day trips, for example, opt for flat sandals, slippers, sneakers, but sandals with wedges and heels are more recommended.
11. As for compositions overnight, invest in more sophisticated footwear such as ankle boots, sandal boots, clogs, peep toes, or sandals and sneakers with wide strip – avoid thin strappy sandals.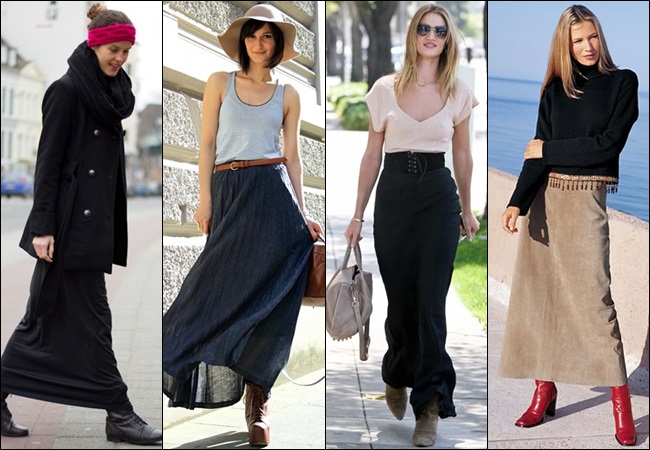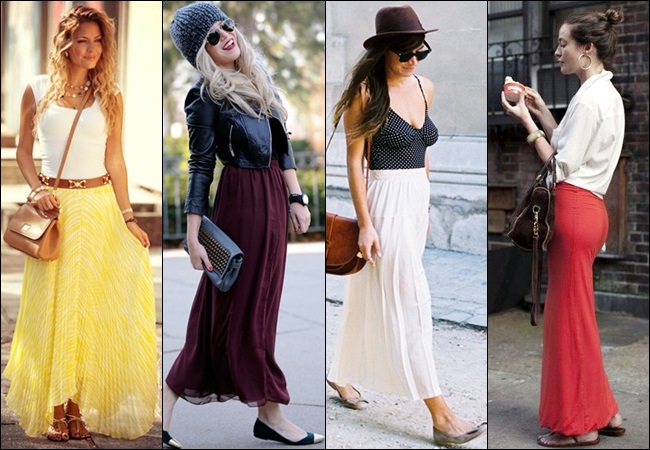 12. Especially for boots, that skirts look great with boots to the knee. The boots can be high or low heeled, suede or leather. They all seem to work.
13. If you do not want to take that hippie style literally, use the skirt with ankle boots, sneakers, clogs, and peep toes, but nothing to wear them with dress shoes.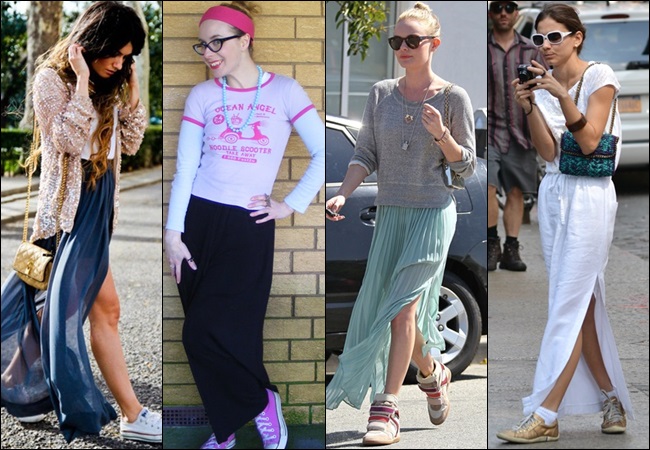 14. Alternatively – tights, opaque hose with shoes seem to complete the line from skirt to foot. If you wear ankle boots, tights will fill in color to make a smoother line.
Maxi Skirts for any Occasions
15. About the fabrics, very heavy fabrics also seem difficult – too much fabric to manage. Skirts below the knee look more graceful with a little movement, maybe a little flair towards the hem. A chiffon skirt with an opaque underlining looks new.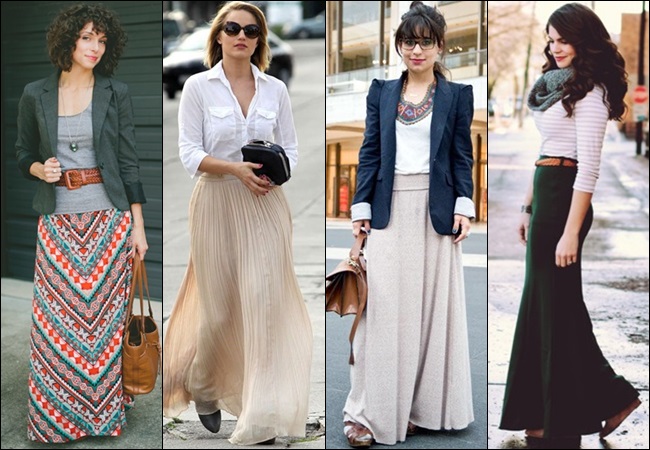 Solid colored fabrics, textures or subtle prints may be easier to start with than vivid patterns. Opt for a blouse that has the same color tones with the skirt, and do not use very large prints, both for skirt and blouse.
Maxi skirts are suitable both for day-to-day wearing if paired with the most basic and neutral pieces, and for night outfit if matched with more sophisticated and elegant accessories and blouses. Designs with slit or pleats are also great for adding much of glamor, chicness, and femininity.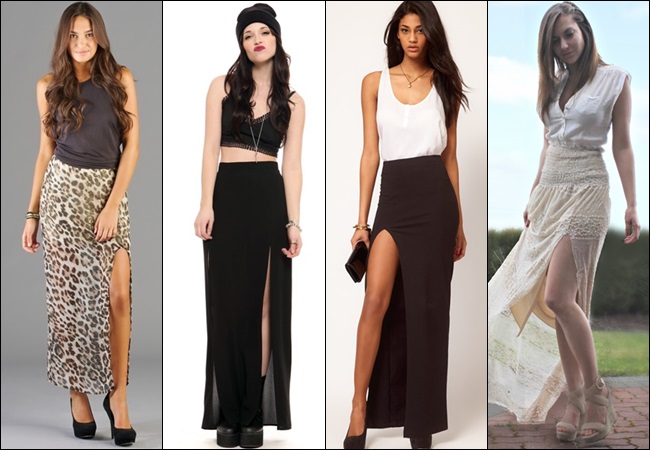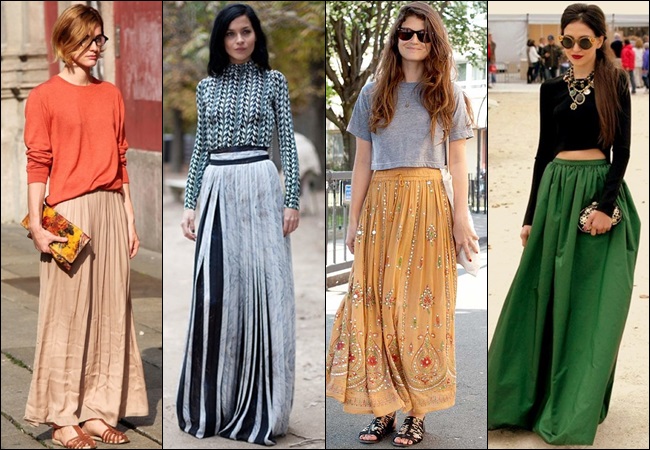 18. If you're going somewhere breezy or going to welcome the perfect summer, try a long loose but body skimming skirt. Cotton skirt in a fresh cotton print can be the perfect choices.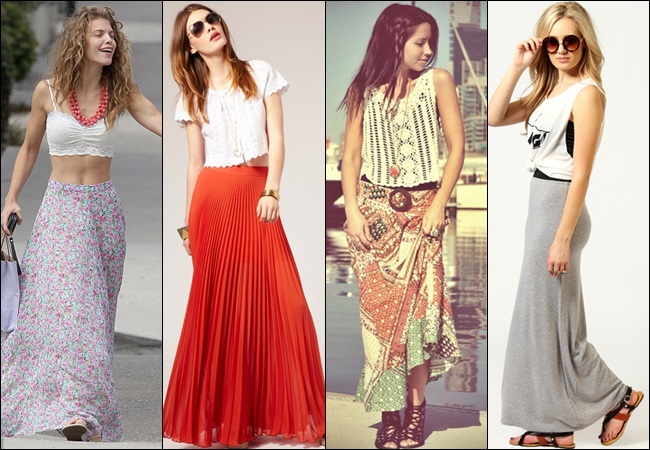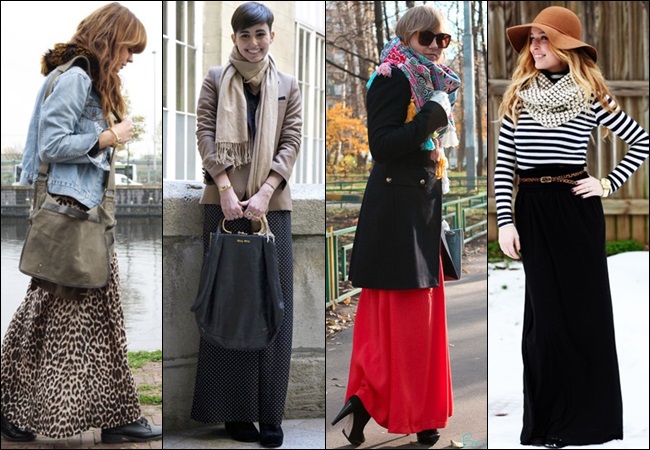 19. In winter, if you wear coat, opt for shorter coats instead of the longer ones. Short layers leave a slimmer silhouette. But, of course, you may choose coat if you think the item looks good with your skirt.
20. Another tip on how to use long skirt is betting on belts and necklaces to complement the look. For a chic-rockier and warming look, dress it up by wearing a leather jacket or a crop jacket, as well you may top it off by wearing a hat. Vests and cardigans are also welcome, especially those with fringes, beads, or spikes that are super high now.