It's no secret that menswear inspired looks have always been popular for decades among fashionable women. It's a classic combo so maddeningly simple and super cool that continues to prevail, regardless of season, year, or what's "on-trend." The simplicity of menswear clothing keeps its ability to provide a polished look, which in turn adds elements of sophistication, and when it's embellished with hints of feminine touches, it creates a look that is both stunningly androgynous and convenient to wear.
Focusing on its versatility and function to the wearer, androgynous outfit has had a lot of impact on the fashions that we women wear, it comes as an option that really is something to embrace. Whether your style is classic, edgy, preppy, girly or more laid-back, this style shows off numerous amazing "borrowed from the boys" clothing, started from loafers and oxfords to suspenders, tailored trousers, suits, button-down oxford shirts, and blazers.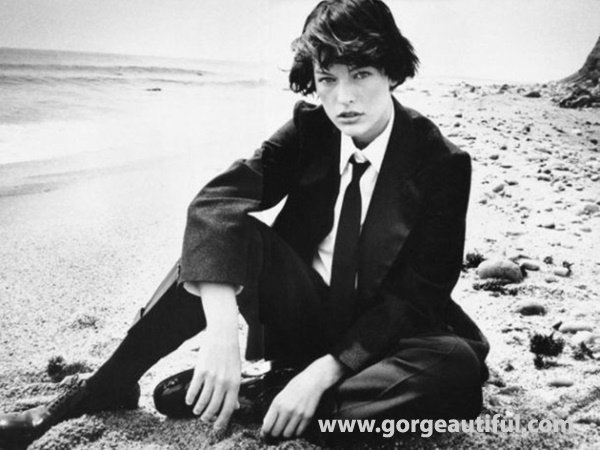 On the other hand, although menswear trend has become completely engrained in the way women dress, this style can also be tricky to wear, as it can get costume-y or silly or simply unflattering if you don't wear it right. Scroll down to check out easy tips to master the look, along with outfit inspirations for different occasions.
How to Make Menswear-Inspired Dressing Work
In the purest sense, menswear-inspired style means the subversion of classically masculine pieces into something made for women. The key is often pure tailoring and proportion, paired with the great men's accessories, but styled with a chic, feminine twist.
In order to really nail this look, you'll need to take note of the following tips: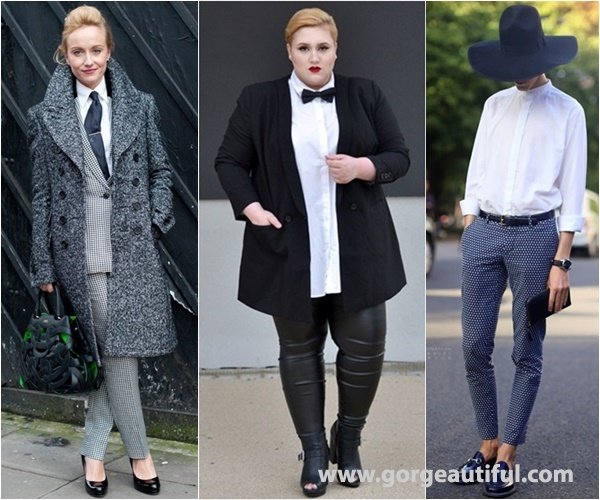 Fit and Tailoring : One crucial issue when woman wearing menswear often relates to fit. There is a difference between wearing men's inspired clothing and actually wearing men's clothing. Actual men's clothing isn't going to fit women's shape just like that. Make sure when you're donning menswear inspired pieces (especially at formal occasion like cocktail or black tie, or to the office), you get your outfit tailored to get a perfect fit to your figure. Choose fitted, not oversize, cuts. And contrast seriously sharp tailoring with fun, feminine accents.
Boy Meets Girl : Remember that it is masculine inspired, not just masculine. When wearing a heavily menswear-influenced outfit try to mix it up with feminine items to help you look less like a man and more like a dainty woman. Avoid looking too costume-y (or too heavy) by pulling off not more than three or two menswear staples. Lighten it up with a sleek pump, envelope clutch, and a softer billowy white button down.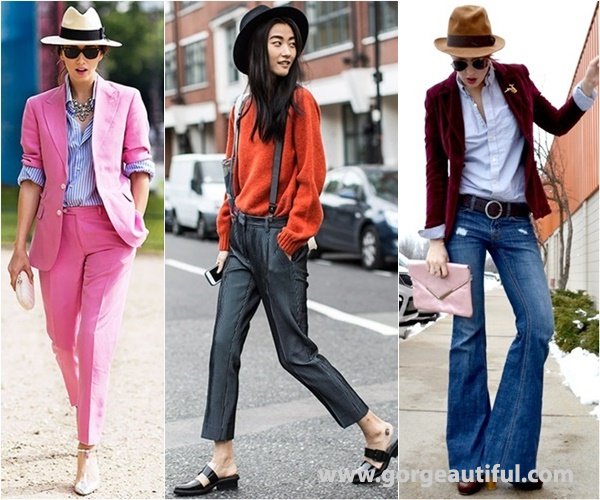 Simple and Natural : Since the goal of rocking this look is taking the cue from the men's style while still showing off a little touch of your feminine side, avoid heavy makeup, jewelry, and other elements (such as details, cuts, and fabrics) that can make your entire outfit look busy and overwhelming. Think simple and classy with an easy addition of a neutral lip and nail, as well as natural hairstyle and a few delicate rings, to help adding a womanly touch.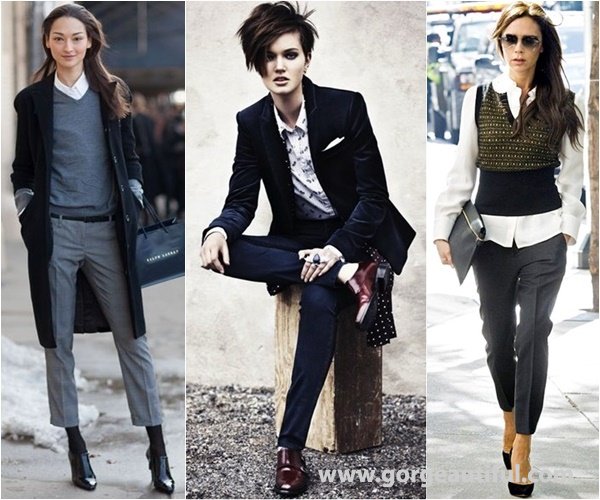 Fashion Personality : Depending on each personality and fashion preference, different woman may have different style when pulling off androgynous outfit. One may still want to bring her ultra-feminine side to the look, while others go just exactly like the men's style. There's no strict rule on how to pull off this trend. No matter what you're going to don the style, the purpose of doing fashion is always about joy and fun – after all, every good tomboy has a feminine side.
What to Wear Menswear Inspired Style
For a truly "borrowed-from-the-boys" look, you need apparel as well as its accessories that close to the men's closets. Think tailored pants, boyfriend jeans, blazers, oxfords, moto jacket, vest or waist coat, and brogues, but styled with a chic, feminine twist. From formal to casual, even super feminine ladies can find something appealing in mixing in a loafer, a trench, or a well cut topper coat.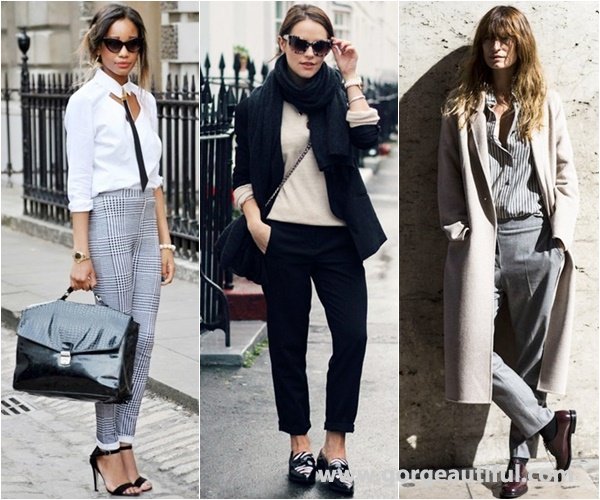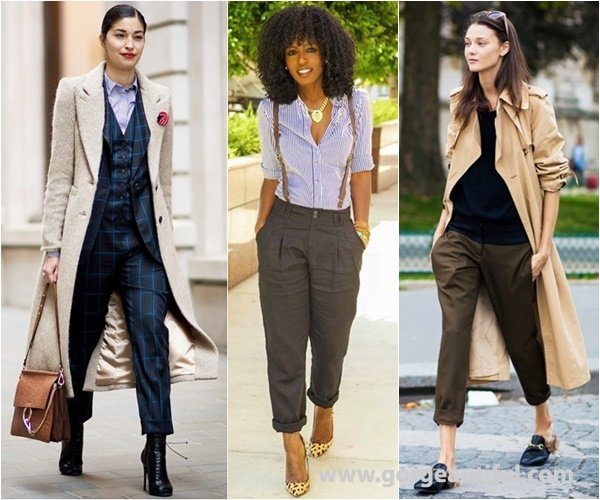 As for accessories, if you don't feel comfortable wearing clothes from men's wardrobe, you can just add some masculine accessories to your outfit. There are plenty cool men's accessories for you to try on, such as suspenders, ties, a fedora hat or a cap, as well as varieties of menswear inspired shoes. Just pay attention to proportion and balance. Keep the entire head-to-toe ensemble simple and classy.