Fashion trends come and go throughout the years, and even though it's very ancient, yet, Victorian fashion still holds a special place in women's hearts (and wardrobes). In the last couple of years, we cannot help but notice a huge resurgence of Victorian vibe in everything from fairy tale-inspired styles to Gothically themed looks. And for this Fall Winter 2015 runway shows, be it an elegant high-neck ruffled collar or the melancholy elegance of black lace, a Victorian mood, again, has pervaded the catwalks.
Designers like Alexander McQueen, Alberta Ferretti and Valentino placed the energy of the era as much as it was to the nineteenth-century queen, while others like Erdem, Sophie Theallet and Roberto Cavalli bring the Victorian influences in a thoroughly urban milieu, giving much fresher, edgier and modern twist into the look.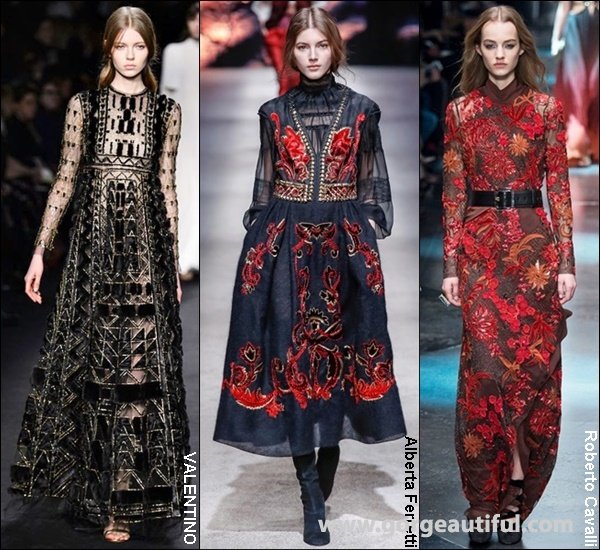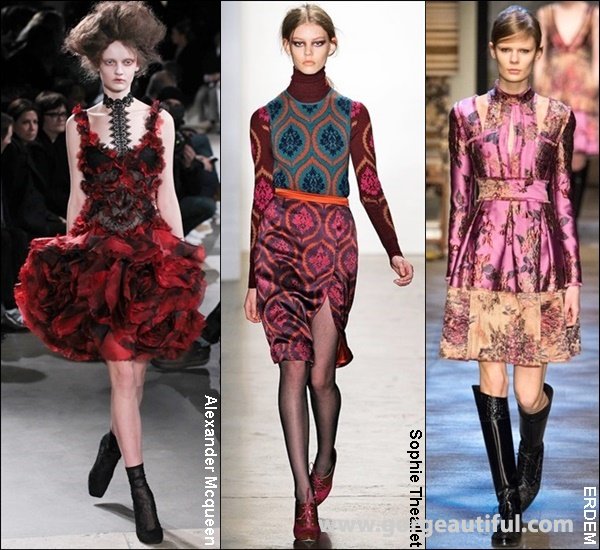 In case this is your first time hearing about Victorian fashion, this style was first observed during the 19th century, referring to the fashion trends of the British culture that existed during the reign of queen Victoria, which then known as the Victorian era. Nowadays, the inclusion of these beautiful pieces of 19th Century couture serve to add a whimsical and elegant touch to modern collections with some characteristics of the Victorian fashion remained the same.
If you're looking to take advantage of the traditional flair of Victorian fashion with a contemporary take, you don't have to go fully dressed. You can always get inspired by this style and incorporate a few items in your look. Whether you are looking for a modern, gothic look or elegant, romantic style, the key is to pick out elements of Victorian inspiration and feel free to pair them with other classic wardrobe essentials.
Victorian Elements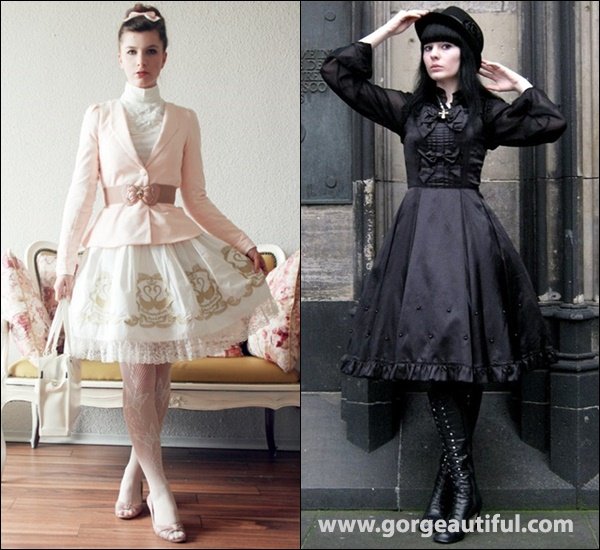 Ruffled designs mixed with chic lace or satin are common features of the trend. Especially for lace, started from tops and dresses in simple design to staples with exquisite embellishments like embroidery, fashion items made of lace can be considered as a must-have for Victorian-inspired style as it will give your outfit a more edgy vintage update.
Gothic vs Romantic
Depending on the look you're going for, to enhance Victorian look, opt for blouses or dresses made of classic fabrics like lace, velvet, or silk. You could also get pearl-style buttons stitched to complete the look, or choose neckline with high-neck ruffled collar, off-the-shoulder, or other consignment collar with embellishments like rhinestones, pearl, etc. Velvet, lace and chiffon trim are also welcome.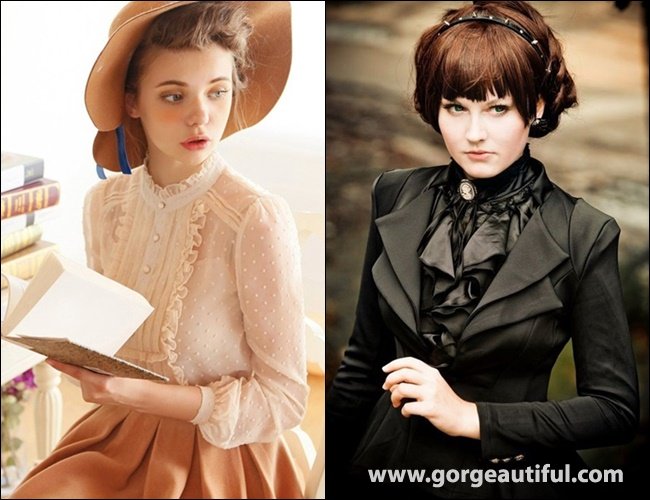 Obviously, gothic fashion evokes much darker vibe compared to the one with romantic touch. However, whichever your style is, Victorian styles are all about femininity and couture elegance featuring delicate, ladylike ensembles, which are often combined with a little edge. So basically, the more your vintage outfit looks feminine, the more Victorian it is.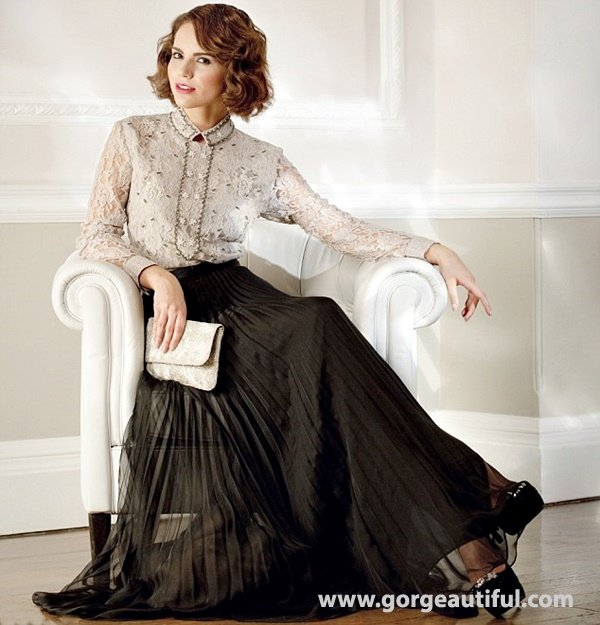 If you opt for separates rather than a dress, a pair of free-flowing full skirt with Victorian-style top will definitely evoke a perfect Victorian look, creating even stronger feminine touch and modesty, while if you prefer a more modern take on your Victorian blouse, pair yours with leather pants, classic trousers, skinnies or a pencil skirt, paired with classic pumps.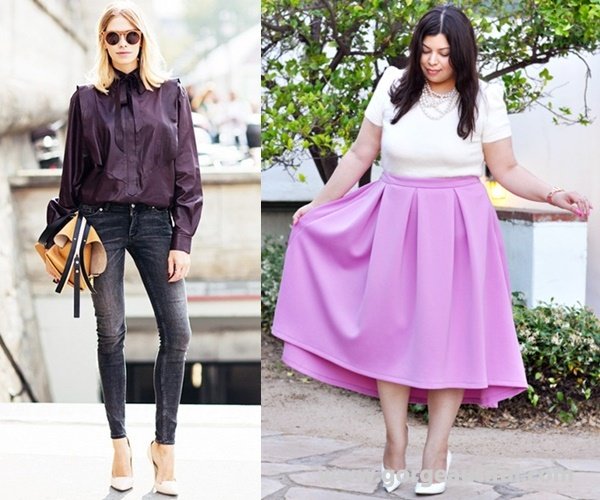 If you are unsure as to whether or not the pieces you are wearing are too much for your modern wardrobe, keep in mind that less is good, and use just one or maximum two Victorian style pieces while mix and matching the trend with everyday-wear clothing for optimal versatility. Pairing one or two of these vintage pieces with a simple pair of skinny jeans or leggings is a great way to sport the trend without overdoing it.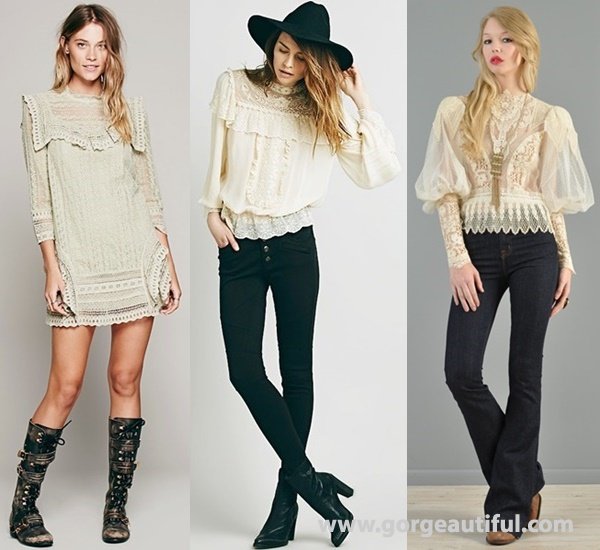 Victorian Accessories
Since Victorian itself offers a great range of romantic and lavish patterns and elements, be careful when putting all your outfits together. To nail down such glamorous style outfits, if yours is already busy with embellishments like ruffles, beads, or embroideries, avoid wearing any jewelry or at least opt for a very dainty and subtle one, like small studded earrings.
On the other hand, if you're looking for a statement look, sometimes, true follower of Victorian style can also opt for a statement necklace with large pearls. You could as well match your lace dress with some Victorian style earrings, or brooches, or necklaces, as well as heels and your graceful look is guaranteed.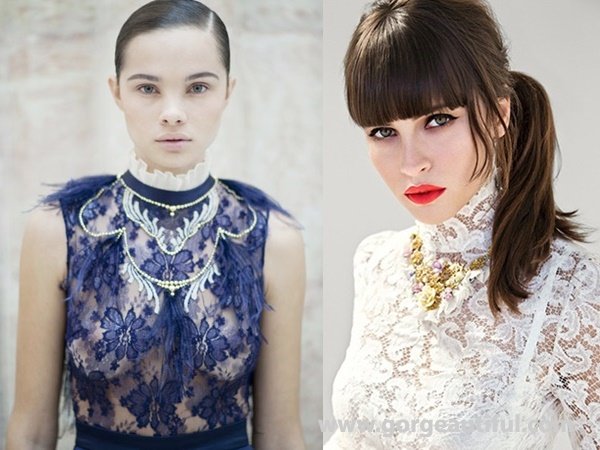 Victorian Patterns
Another easy way of nailing down the luxe of Victorian trend can be wearing any fashion wardrobe with ornate Victorian-styled patterns such as vintage rose and baroque prints. You can make a statement by opting for a Baroque-printed staple, wear it with your daywear combos and add glamour and chic to your look.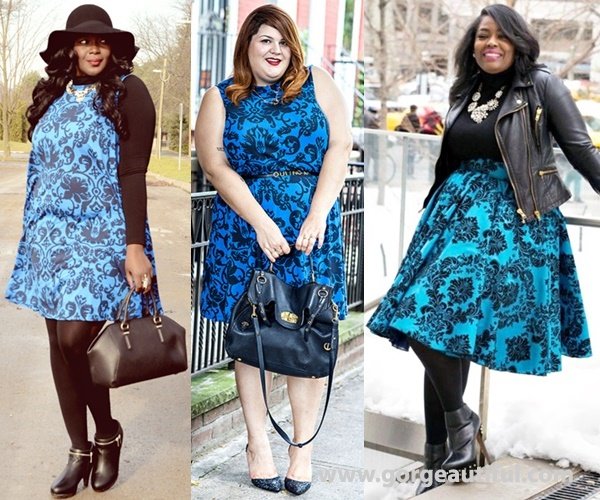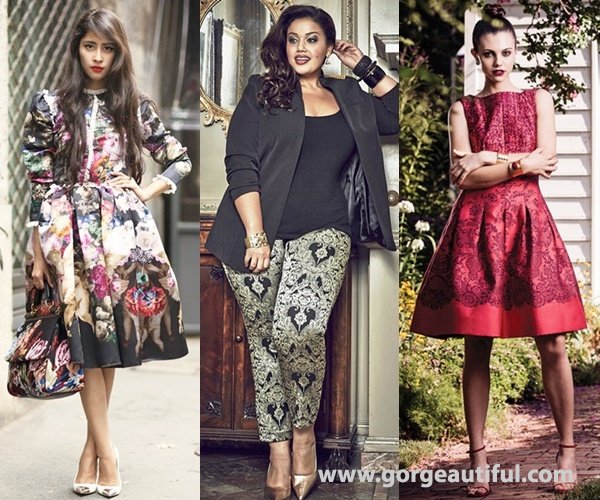 Modern Victorian Fashion Trend
Last but not least, even though ways of style the Victorian trend are endless. Just make sure not to overuse this trend by opting for too many Victorian-styled pieces at a time. Take a look at some shopping ideas and more of Victorian-fashion ideas by Russian designer, socialite, and fashion blogger, Ulyana Sergeenko, and see how she balanced the vintage look in stylish, modern update.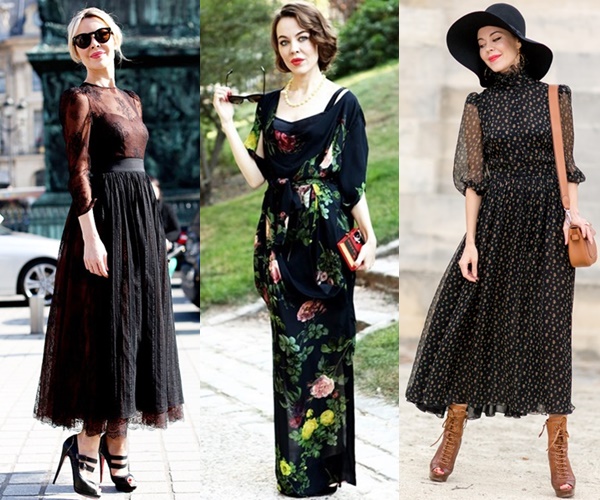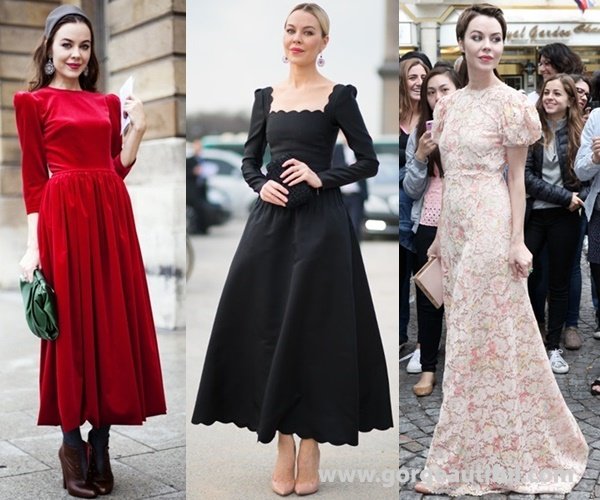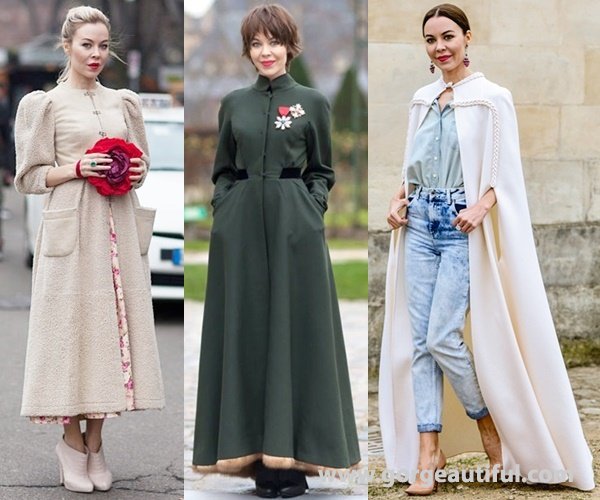 Modern Victorian Shopping Ideas