Like many sayings from fashion experts, every woman always has something about her body she would like to hide. Whether you are top-heavy or bottom-heavy, even if you have a proportioned hourglass shape, there are always some parts of your body that you would wish to hide, to cover, or at least to camouflage by drawing the attention away from that area. Learn how you can compensate for areas that make you feel less confident by accentuating the features you are happy with.
Continuing the article "How to Choose Clothes and Fashionably Hide Specific Body Parts" we've known that generally female figure is defined into two types of body shapes; top-heavy and bottom-heavy. This includes those with hourglass, straight, or round shape but tend to have wider area on the upper or lower body part.
However, when you have problems only with specific part of your body, you might want to focus only on that area without worrying too much to your overall shape. Whether you are top-heavy, bottom-heavy, pear, apple, hourglass, straight, or round shape, there are still number of ways to draw attention away from specific parts you don't like and conceal or enhance parts you like to achieve the best possible look. Here is the handy 'how to' guide:
UPPER BODY PART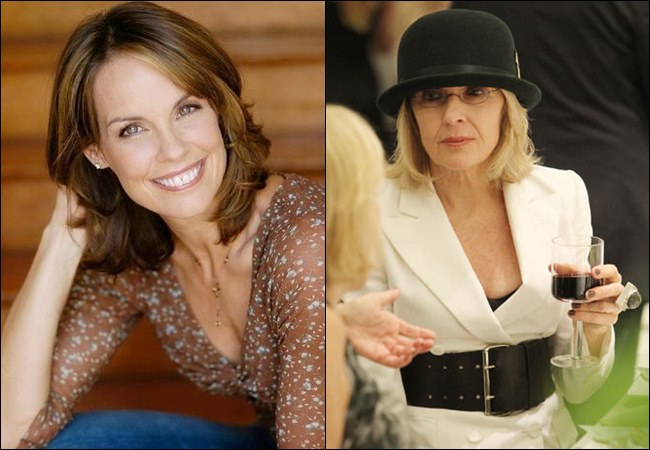 How to Dress the Turkey Neck
Commonly referred to as double chin, the gobbler, or the wattle, turkey neck is a condition in which you appear to have a second chin above your neck and below your jawline. Usually in your forties, the horizontal wrinkles around your neck are the first wrinkles that begin to appear. And by the time you hit your sixties, many women will have extra skin under their chin, giving them a double chin. If turkey neck really annoys you fashionably, what you need to do is to camouflage turkey neck by drawing attention down and away from the area. Here are some tips: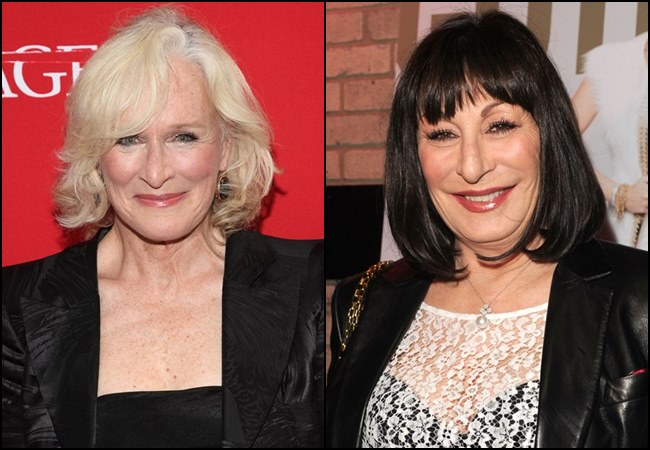 If you have a short neck, a thick neck, and/or a double chin, look for the right necklines. Tops with V-neck, cowl neck and scoop neck, or button-down shirts with the collar popped are your best choices
Scarves in soft colors also help to drag the attention away from the neck, especially if you tie them vertically which is good to create longer silhouette visually
Opt for jewelries – necklaces and earrings – that create long vertical line, such as a pendant or long necklaces, or earrings with medium to long vertical dangles. Choose one of the jewelries – just the necklace or just earrings. Avoid choker as it can exacerbate the problem.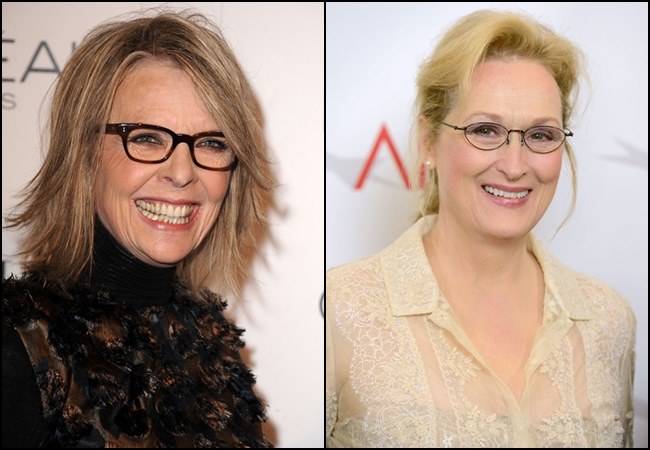 If your neck is thin and long, you have more freedom to choose different varieties of necklines. Opt for turtlenecks and mock necks as it's great alone or as a layer.
Or you can opt for necklines that show your neck, in fact, covering up so much could actually create more mature look, while a little bit of skin is more youthful.
Varieties of jewelry are also best fitted to this long, thin neck. Try chunky jewelries including a choker if you want to. As well for scarves, you can also opt for a short stiff scarf or scarves closely tied around your neck.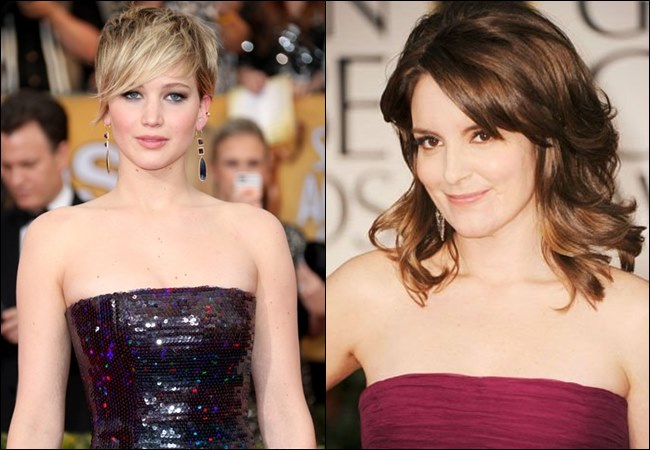 How to Dress the Armpit Fat
Sometimes, strapless dresses can be unflattering especially when there's bunching and bulging excess flesh around the underarms, causing even the most beautiful women to feel self-conscious. Learn a handful of tricks to make arms look lean and lovely in these garments.
Be mindful that bulge is a symptom of a bra that doesn't fit, so always choose the most comfortable and fit underwear. Try bras that go down at least one band size and up one cup size than your usual measurements to help keeping things in place, while bras with side slimmers can also help to keep wandering flesh at bay.
Opt for comfortable and fit cup that doesn't make your boobs spreading out horizontally which make your breasts separate too far apart, leaving a huge gap in the front – push-in push-up bra with underwire can be your choice.
With the breasts push towards to your arms, you will have problem of arms hitting breasts and sometimes make bulges appear under the arm. Basically, far-apart boobs create a wider frame than our body frames really are, so opt for the right cup to make your breasts appear nicely and in placed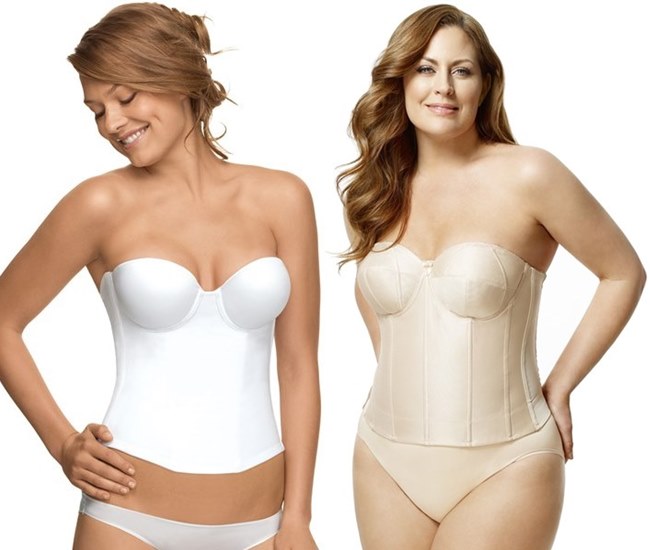 If you have trouble with strapless bras 'sliding down' under the weight of your bust or need to find well-fit bra to give support for your special dress, try a strapless longline push-up bra to get enough support. The extended structure of these bras helps to absorb some of the weight of the bust and provide support without slipping down under the weight of the breasts.
When shopping for a bra, ask for advice from staffers or experts who know what pieces are available and have seen them on a variety of bodies. Watch video below for a few tips on bra shopping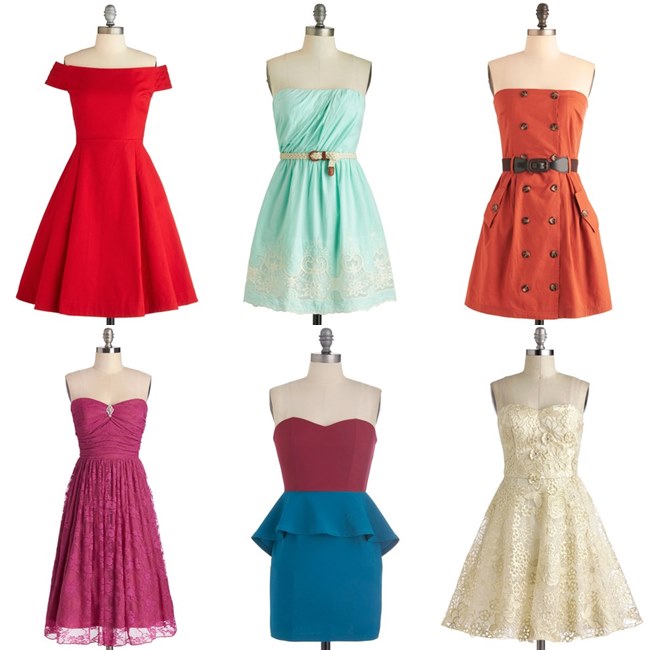 Find the right cut of your necklines. Go for sweetheart necklines and tanks with thick straps. Especially for sweetheart necklines, these are preferable to bodices that cut squarely across the upper torso.
When you invest in a strapless gown or cocktail dress, make sure that your dress is tight enough to keep it up and covering that underarm area (but not too tight that it cuts into your skin).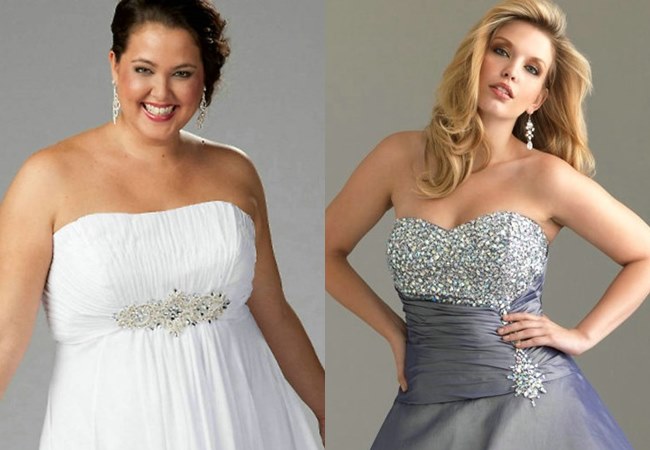 If you have large bust, better to avoid strapless dresses that cut straight across the chest, tube tops, or too-tight tanks. But, of course, it depends on person and the cut itself
Or you could opt for dress with similar necklines as strapless but have the ability to hide your under arm such as off shoulder, wide V-neck, bateau neck or boat necklines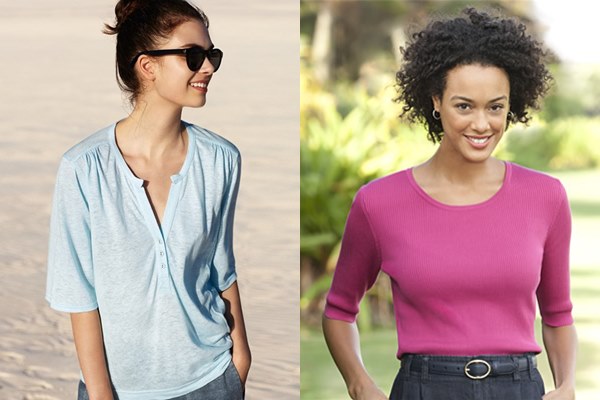 How to Dress the Flabby Arms
It's usually called the Batwings and refers to underarm fat, flabby parts of the upper arm which afflict ladies of a certain age. However, flabby arms are not necessarily a feature of older women, but a lot of mothers have them as well as regular to plus size women. The good news is that there are easy techniques to keep you looking great and feeling more confident about this problem..
One easy and effective fix is obviously by wearing sleeves tops – that go all the way to the elbow.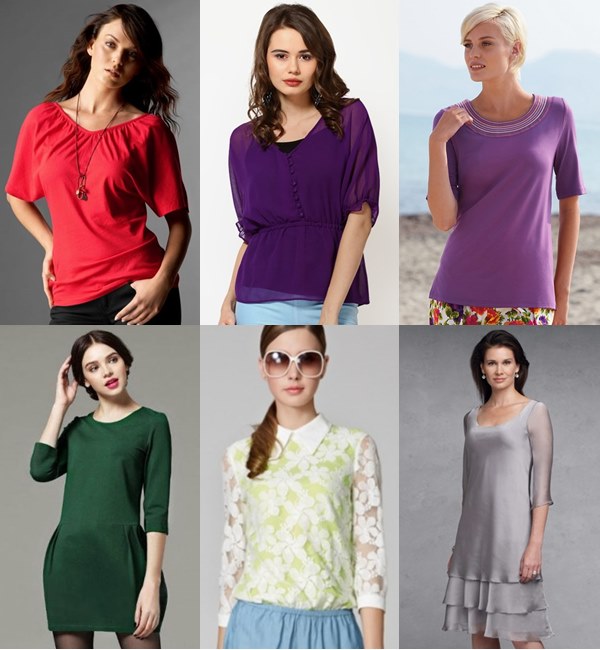 Especially for blouses, tops, knitwear, shirts, or tees with three-quarter-length sleeves, these sleeves will flatter your figure more than short or long ones. They have the effect of making the body and the arm look longer and slimmer.
Better to avoid cap and puff sleeves that only make your arms look bigger. You may think bulky cap sleeves provide some coverage, but they actually make the upper arms look just that
Basically, try to give up those sleeves that end right at the widest part of your upper arms, no matter how beautiful the design you will only end up with upper arms that end up looking more massive than they really are.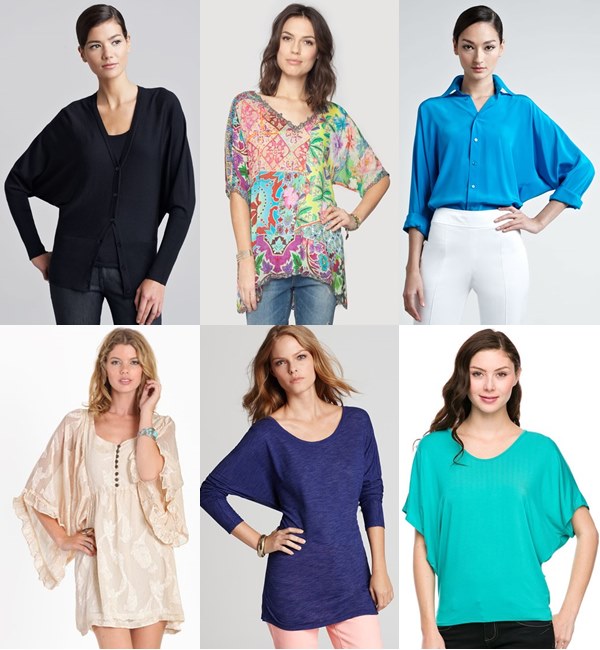 Tops or dresses with long, billowy sleeves that won't hug your arms such as wide, angel and dolman sleeves are very flattering to give you the illusion of slimmer arms, or make it harder for people to guess their state.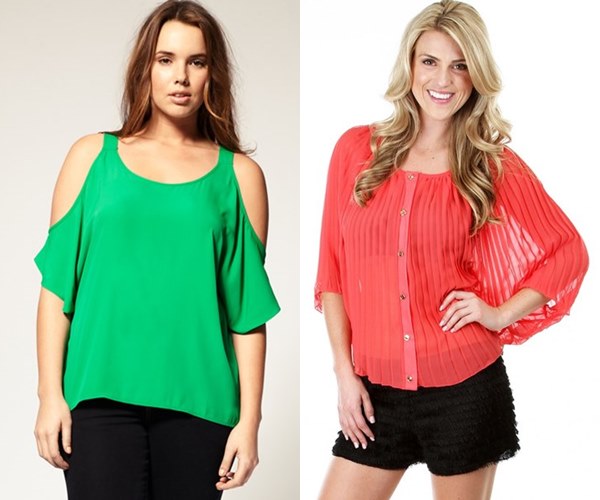 Finding the best sleeved tops for your flabby arms doesn't mean you need to choose thick sleeves to hide your arms completely, the ones with sheer-through fabric are also your best choice only to little bit hide your arms. Even you can pick off-shoulder necklines that has long sleeves to cover your underarm
If you want to opt for sleeveless tops or dresses but also wish to hide your underarm fat, pick accessories such as scarves, wraps, or shrugs to hide a bit of your arms just to draw the attention away from that section.
Lightweight cardigans or boleros are also good to give relaxed style with sleeveless tops, while still provide great coverage to your figure.
Continue the article to "Upper Body" for other tips and ideas on how to dress for your specific body parts.