Sure, the simple LBD will always be in style, but it's the little white dress (LWD) that's the must-have for summery whites. The beauty of this crisp staple is that it goes with anything, you can dress it up or down and it's far less common than the LBD. The fresh LWD works for pretty much any occasion, from a classic fit-and-flare to bodycon dress to lacy bohemian option, there's a perfect LWD out there for every sense of style. Click through now to see how to make the LWD your spring summer wardrobe.
As versatile as its moodier counterpart, the LWD is definitely one of spring and summer's hottest fashion trends that transitions seamlessly from desk to dinner, from casual to formal. And with well-chosen accessories and styles, this dress can telegraph uptown elegance or downtown cool. So, to help you get started, here are 10 tips on how to wear a little white dress.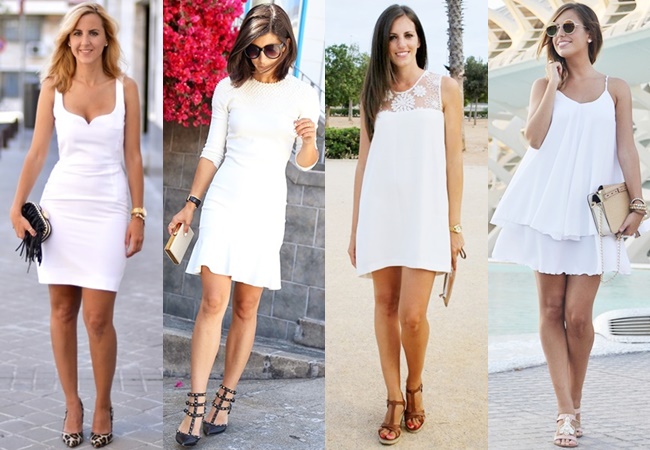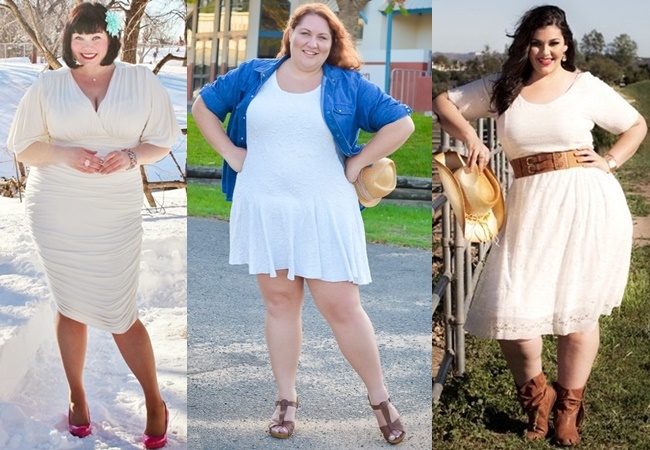 1. Choose your dress: it's obviously the main tip that you need to choose the right type of white dresses for your body and personal style. Whether to opt for sheath, bodycone, shift, wrap dress, or fit-and-flare, make sure you are comfortable wearing the dress alone (with no accessories at all). Also, beware of thin white material as it can become see-through, and make sure to wear white or nude underwear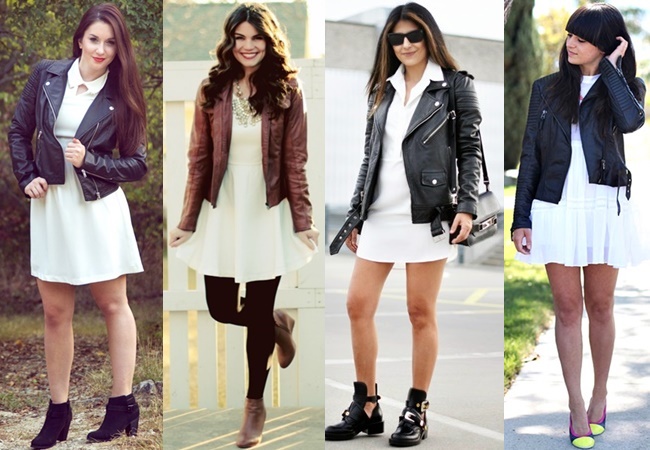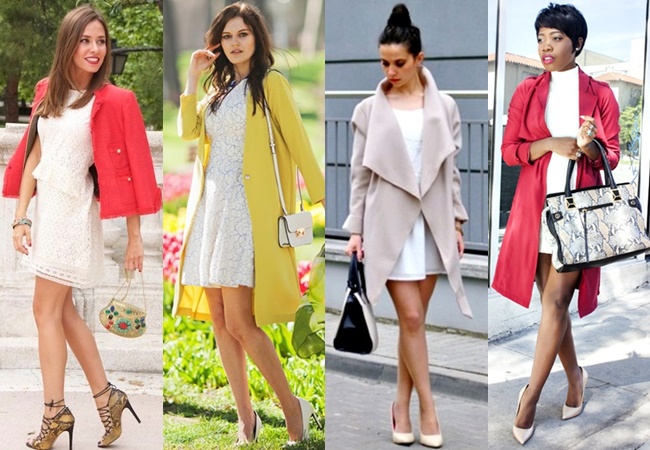 2. Wear Layer: For those looking to give their LWD just the right amount of edge, add a stylish jacket, coat, or other layering staples for a trendy look. A dark, crisp leather jacket lends a chic contrast to white sheaths, while bright colored blazer or coat adds the look a professional feel.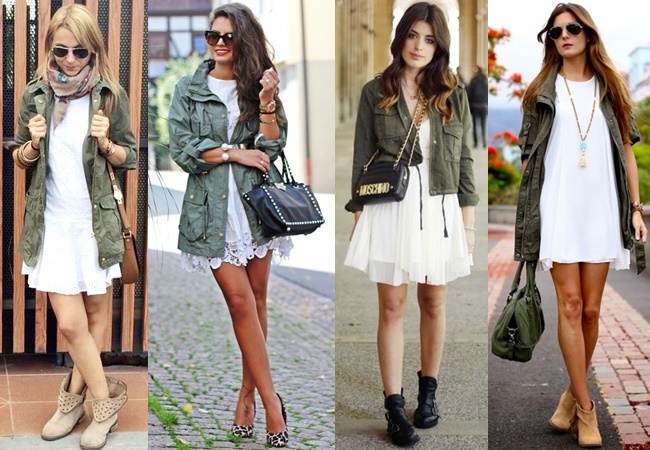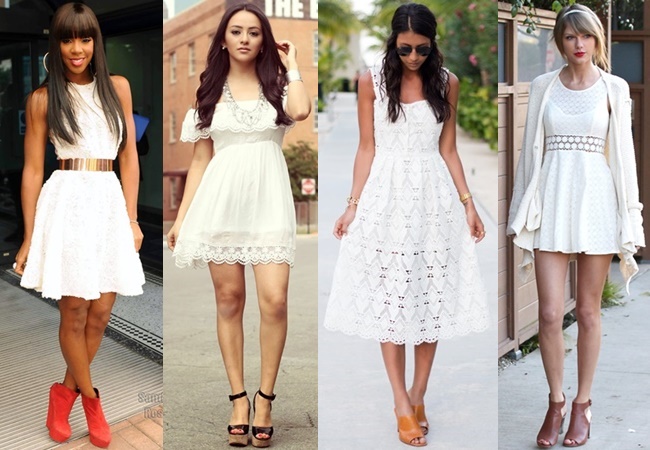 3. Pick a Style: From bohemian touches to sporty looks to military flairs to dressing it up for a cocktail affair, LWD is an easy, breezy piece to go for. Think various key elements of the style – such as accessories, makeup, hairstyle, and other pieces related – to enhance style you want to create. For example, army parka and boots for a military approach, leather jacket and studded elements for a rock-chic ensemble, sneakers and bomber jacket to add a sporty feel, or a few of girly pieces – such as pumps, handbags, gold jewelries etc. – to create a beautiful feminine vibe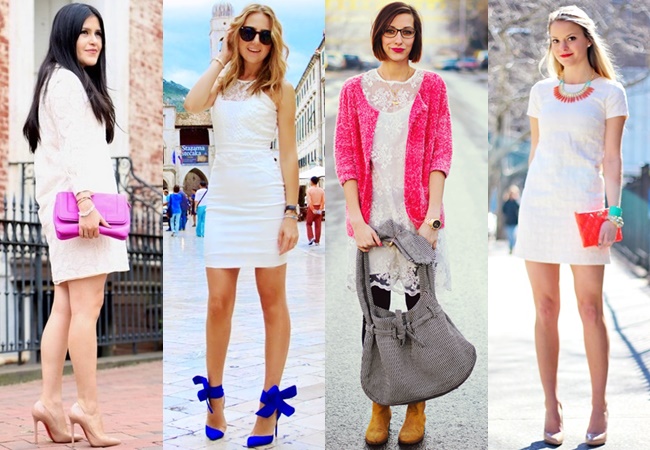 4. Wear Pop of Color: The beauty of wearing white is that you have free rein when it comes to teaming it with color. Play up your sexy side by putting bright colors into the ensemble with either a great shoes and purse or a vibrant shawl, cardigan, statement jewelries, for a fun pop of color that will draw attention. Try wearing bright navy, pink, purple, or red lipstick with your LWD to make more of a statement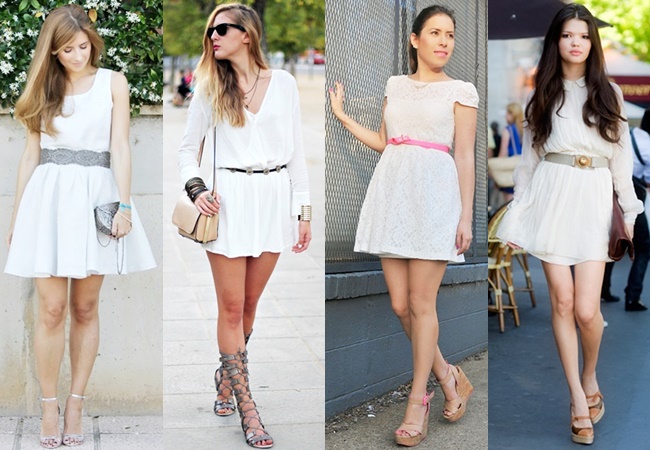 5. Belt it: Since a dash of color instantly gives a simple white dress a stylish direction, break up the white by adding a skinny belt at the waist, or tying a piece of colored ribbon around your waist into a little bow to add a fun hint of personality while still keeping it simple and stress-free. For even more of a casual look, pick a neutral brown colored fashion belt, while a statement belt will keep your LWD looking sleek for a cocktail party.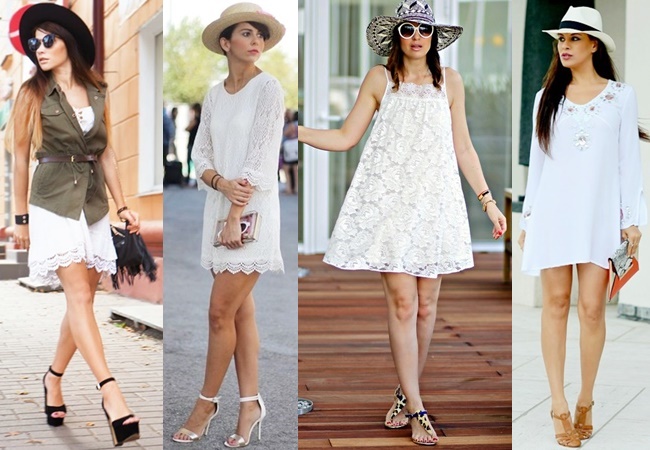 6. Accessorize it: The LWD is a perfect canvas for chic accessories including hats, headbands, jewelries, belts, or scarves. Just easily transform your LWD from day to evening, from casual to formal, by adding trendy accessories. A breezy scarf that wrapped effortlessly around your neck makes casual LWDs look chic, while fedora hat lends different look depending on how you pair the hat and your LWD with other fashion staple.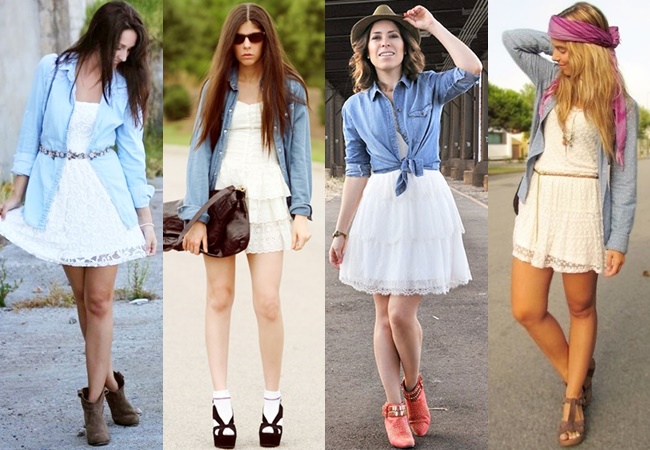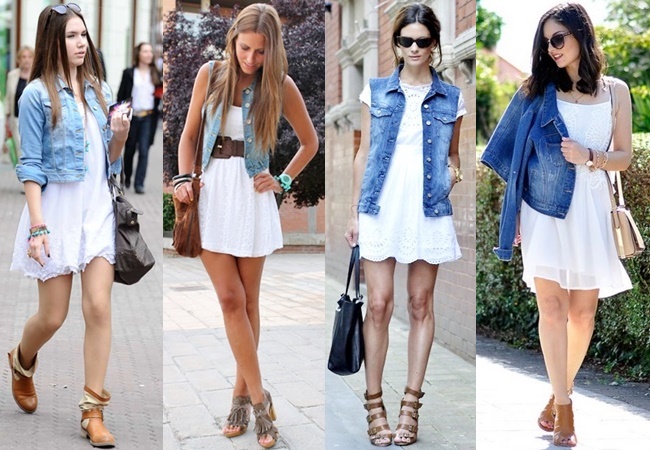 7. LWD and Denim: Denim fashion pieces are everything to add an instant alluring look in a slightly casual way. From a chambray shirt to denim vest to jeans jacket, there are always plenty of chic, fresh, and comfy looks to create this versatile LWD + denim outfit.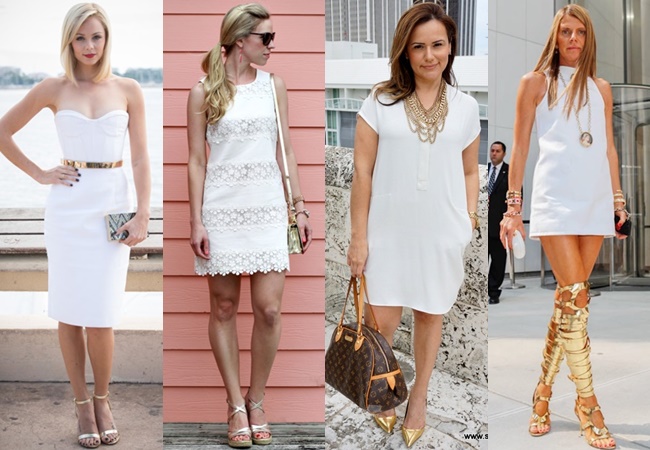 8. Gold Elements: When you are looking for some glitz and sparkle to dress up, wearing sparkling statement jewelry or glittery pumps can surely add a bit of pizzazz to your white dress. It's a great look for going out to a club because glamorous gold elements will pop even more against a white canvas. Just pair your white dresses with some color tinted gold accessories for a more modern appearance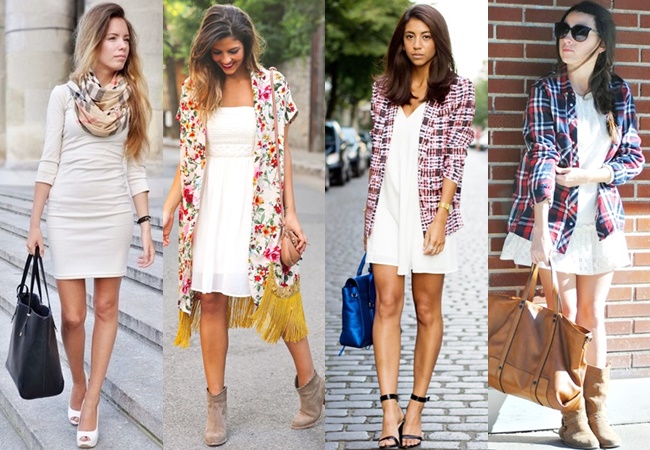 9. Abuse Prints: Not only that you can abuse pop of colors and metallics into your LWD, matching patterns or prints with your LWD is also a great way to make a statement. Your LWD will be a great blank canvas for your colorful prints and patterns. You can pair with a patterned scarf, cardigan, or blazer – whether it's floral, tribal, plaid, or other patterns and prints you like. Make sure not to add more than one patterned accessory to your white dresses, as it will look too overpowering.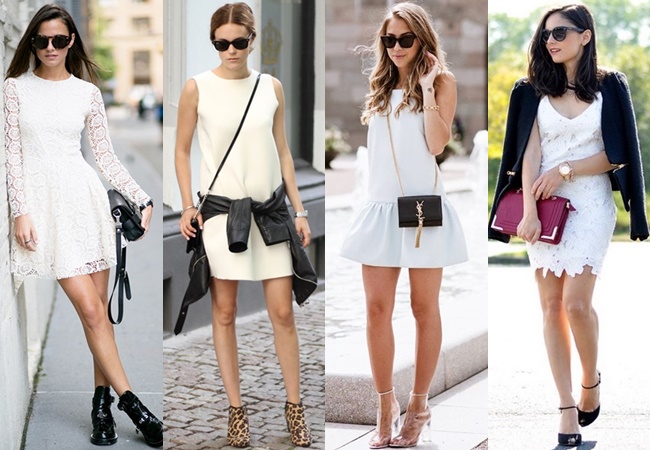 10. Black and White: If you're looking for a timeless, sophisticated look, nothing classier than styling a black-and-white attire, especially for spring and summer. Pair up with some black. Match your dress with a black belt, black clutch, black jacket, and some black pumps or booties. Plus, when you are attending a cocktail party, this look is perfect to make you stand out among all other girls who will most likely be wearing little black dresses.  
Finally, whether you're zipping around town in pair of trendy sneakers and little white dress, or off to a cocktail affair and pair your LWD with killer heels and a statement necklace, the bright seasons of spring and summer are the perfect time to show off your LWD for work, play, and cocktail events. A lightweight cotton version is a fabulous option for a brunch while a silky white party dress will highlight your summer tan at that next party event. Check out more ideas and styles to wear the LWD this summer below.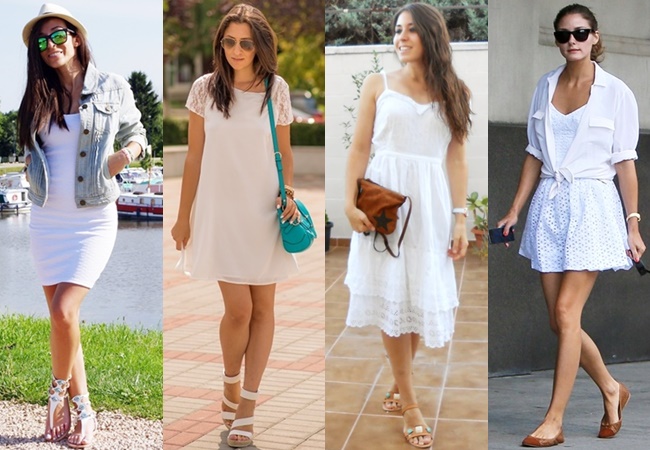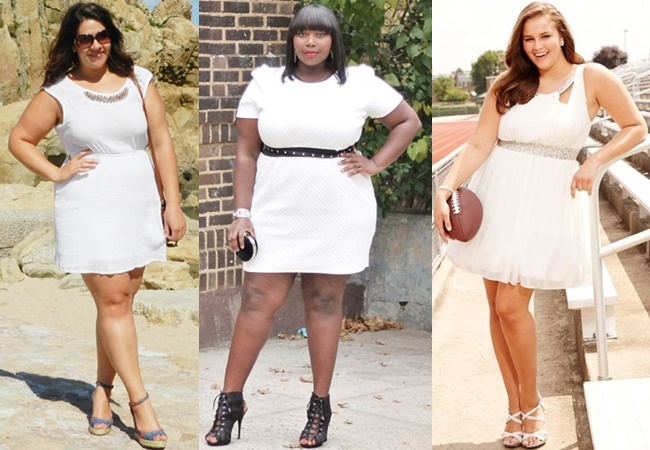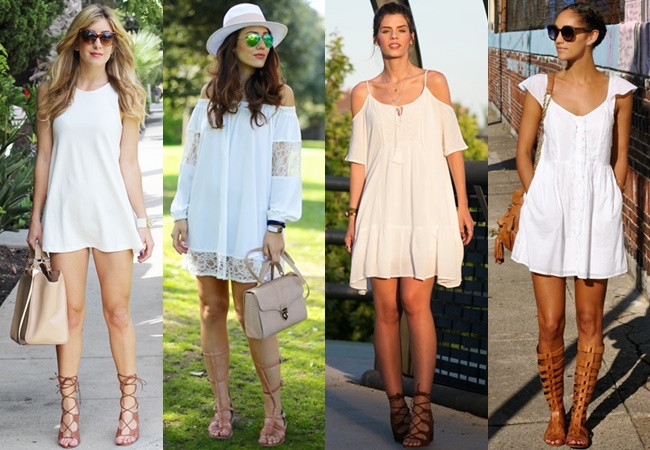 Picture source: chicisimo.com (Click each picture at chicisimo to get details of the outfit or to visit the blogger's site)